While she may not have won the $250K, Kendall definitely became a fan favorite amongst the Paradise Hotel cast. She recently answered some fan questions via her Instagram Stories, including her relationship with fellow PH member David, her hometown, and so much more! Keep reading below to get all the details from her fun Q&A!
What is your ethnicity?
K: I am Mexican and Philippine.
Who's your favorite person on Paradise Hotel?
K: Mariaelena is so much fun, I miss her energy. Shailee was really great, I got to know her a lot, got close with her. And Jamie also, we have a lot in common and she's an amazing person.
Shailee recently spilled the tea to us on her relationship with Tyler, what went down on Paradise Hotel and what their status currently is.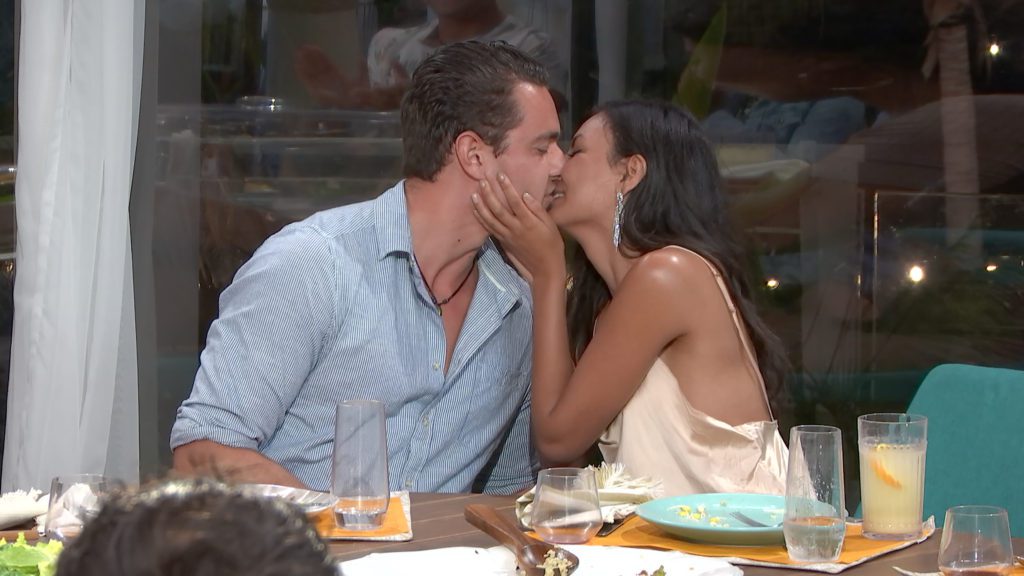 Who was the best kisser on PH?
K: Tyler would be the next runner up behind David.
Do you have dogs?
K: Yes, I have 2. Doggos in any size, shape, or form are the key to my heart.
Have you ever been to Texas?
K: I actually lived in Texas when I was about 4 years old…until 6. I lived in San Antonio, and I've also visited one of my best friends in Dallas.
Where were you born and raised?
K: I was actually born in Cheyenne, Wyoming. My dad was in the military though, so we were moving every 2-3 years until I was about a senior in high school.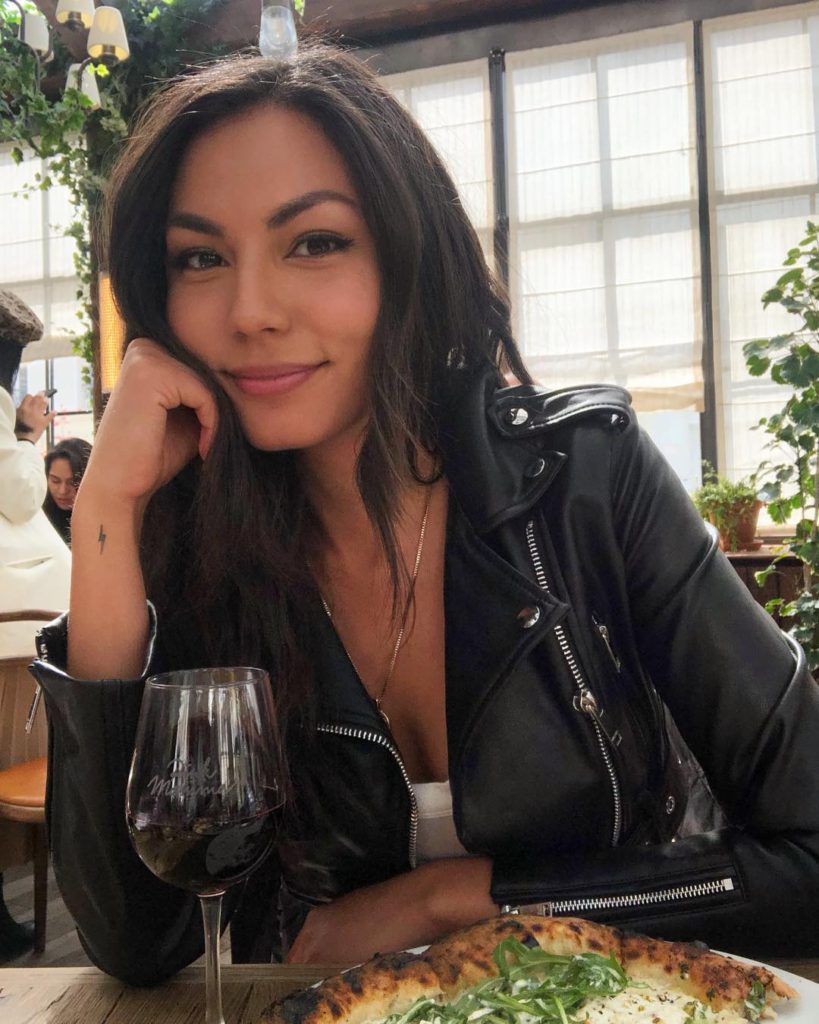 Makeup products? Or routine?
K: I'm actually planning on making more videos for you guys just about skincare, my makeup. I've had a lot of questions about my hair. I don't know where I'll be posting these videos, but I'll let you guys know in my story when I do.
How did you stay so calm during all the PH drama?
K: Honestly, David kind of helped keep me sane throughout Paradise Hotel. I don't know if I would have made it through without him!
Did you honestly trust people on the show?
K: You know, I kind of went into it not trusting anybody, but we all had to live together, so there's not really any point in not being nice to people. We all still wanted to have a good time.
Do you miss Paradise or do you like being back home?
K: It's funny, Brittany just texted me saying she misses it. I do too a little bit. It was a really fun time, we got to just kind of all hang out, with no responsibilities. It was a really great experience. But I do love being home so so much! Missed all my friends and family, and dogs, and my yoga studio, and driving and music.
What was the tea the night you got eliminated?
K: That night was wild. Jair having to pee was just terrible timing, and the drinks were flowing that night. Everyone was just very emotional.
What made you want to be on the show?
K: The opportunity kind of came out of nowhere, and it was something I never really thought about, and I was just really curious. I just wanted to step out of my comfort zone and try something new. I'm really happy I did because I met so many great people! Also really wanted to win, but grateful for the experience and everyone I met!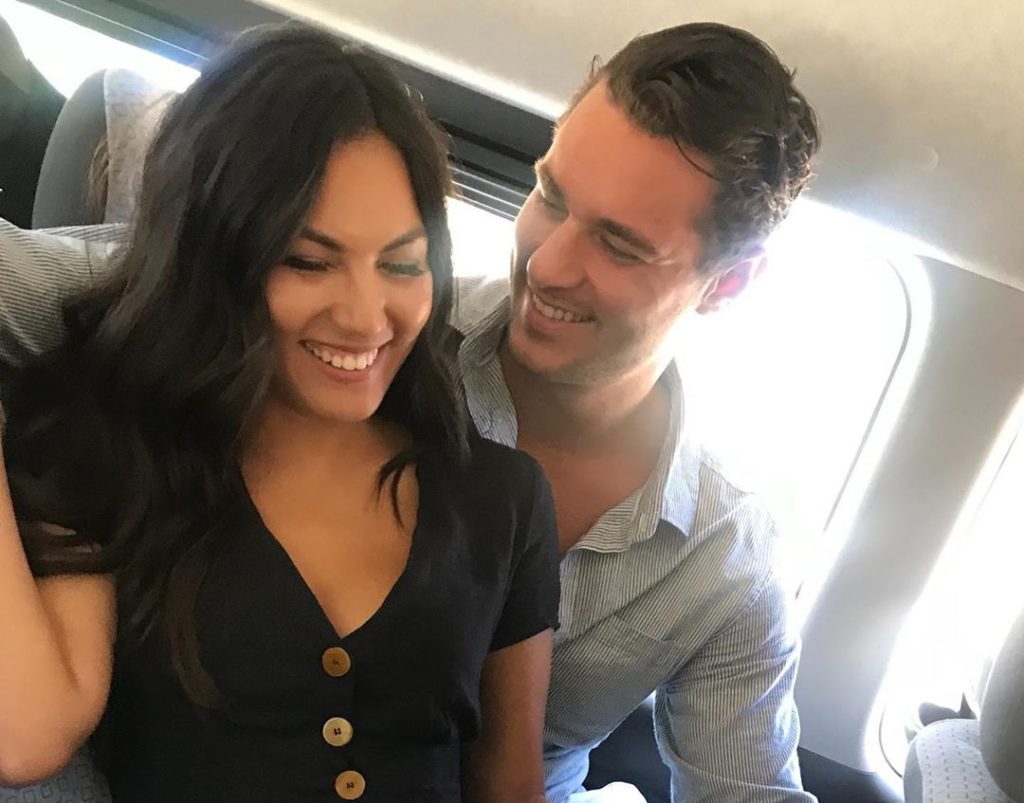 Are you still with David?
K: So this is definitely the #1 question that I've been asked. I think I have like 1,000 questions asking my status with David, where we stand, are we living together, have I met his family? We are still hanging out, we still talk. But we're also really focused on our careers right now, and we don't want to put a lot of pressure on each other, we just want to get to know each other outside of the hotel. We spent almost 24/7 with each other for an entire month on the show. We went from one extreme, to coming back home, seeing our friends and family, not sharing a bed anymore or bathroom. David and I have talked about doing some videos together though, so hopefully we'll be posting some soon.
K: Thank you guys for all the support! I'll probably make a video for you guys with an update with all the unanswered questions!
Watch Kendall Answer the Fan Questions Below:
---
There you have it: all the details on Kendall's Paradise Hotel life, and what's she's been up to post-show! Be sure to follow her on Instagram so you can see when she'll post another story answering questions!
MORE ON PARADISE HOTEL
Everything You Need to Know About Tyler & Shailee From Paradise Hotel – Exclusive!
Carlos "Papi Sazon" Confesses Why He Kissed Tatum on Paradise Hotel – Exclusive!
Bobby Ray & Tyler Reveal Who They Would Choose on 'Paradise Hotel' If They Did It All Over Again – Exclusive Interview!
Kaitlin and Tyler Already Knew Each Other Before Entering Paradise Hotel?
Kari Highman is a Beauty and Fashion Blogger at Feeling the Vibe Magazine. Otterbein Alum (2017) – English & Psychology. Always learning & creating. Avid fan of mid 2000's TV & pop music. Comments or tips, email kari@feelingthevibe.com