Chloe Trautman, who likes to stir up the drama on MTV's "Siesta Key" is officially dating someone.
In all of season one, we didn't see Chloe exclusively with a boyfriend. However, she recently revealed she has a boyfriend named Ty.
A lot of you are asking if Ty will be seen in the second season of 'Siesta Key' on MTV.
Chloe answered your question and said, "No, I wish. But like I've posted before Ty doesn't want to be apart of the show. He believes it would add stress to our relationship that isn't needed."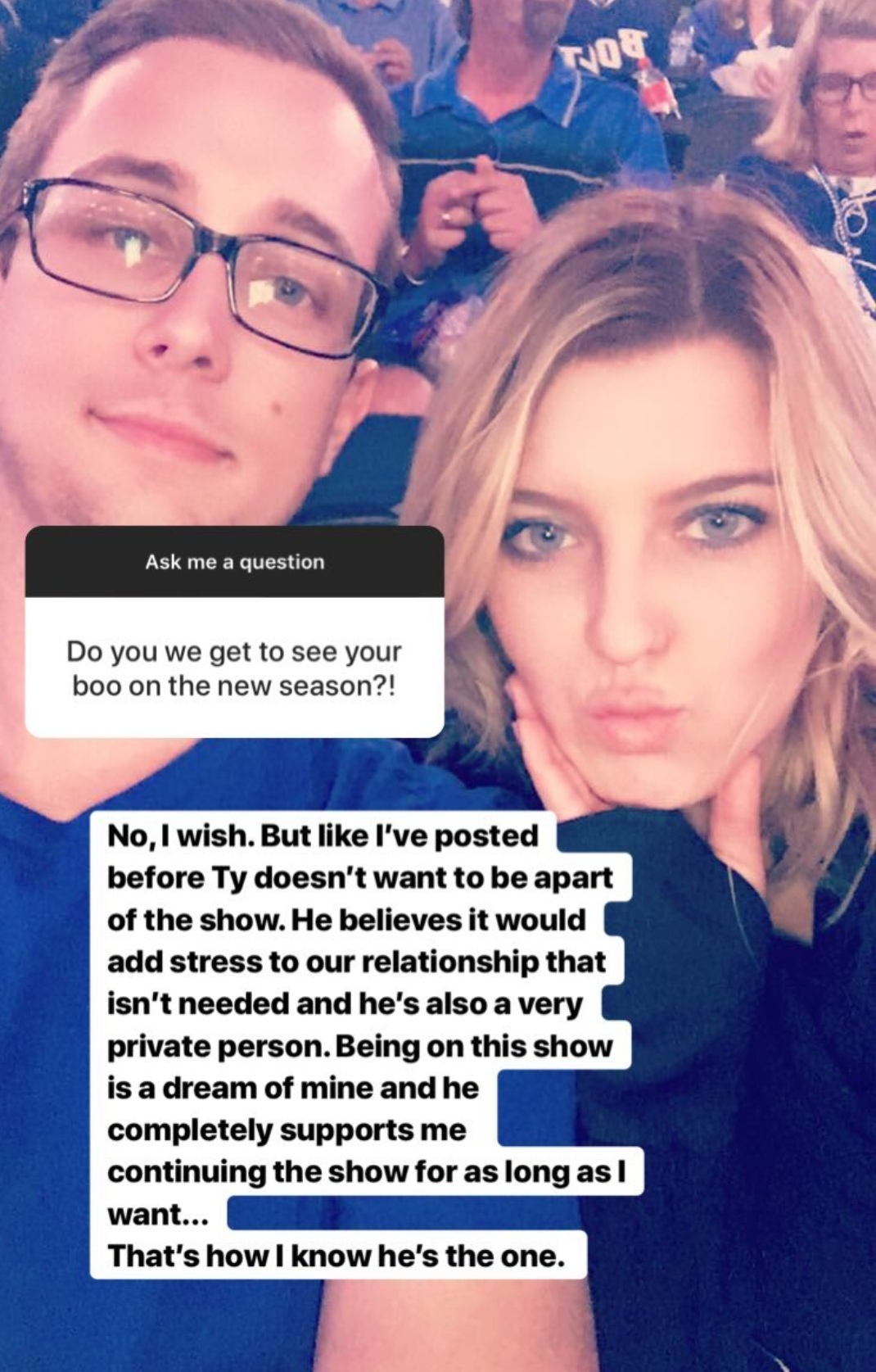 She continued, "He's also a very private person," about her boyfriend.
Even though Chloe has different feelings about the show, it doesn't mean her boyfriend doesn't support her. She said, "Being on the show is a dream of mine and he completely supports me continuing the show for as long as I want. That's how I know he's the one."
Fans were also asking, how she and her boyfriend first met.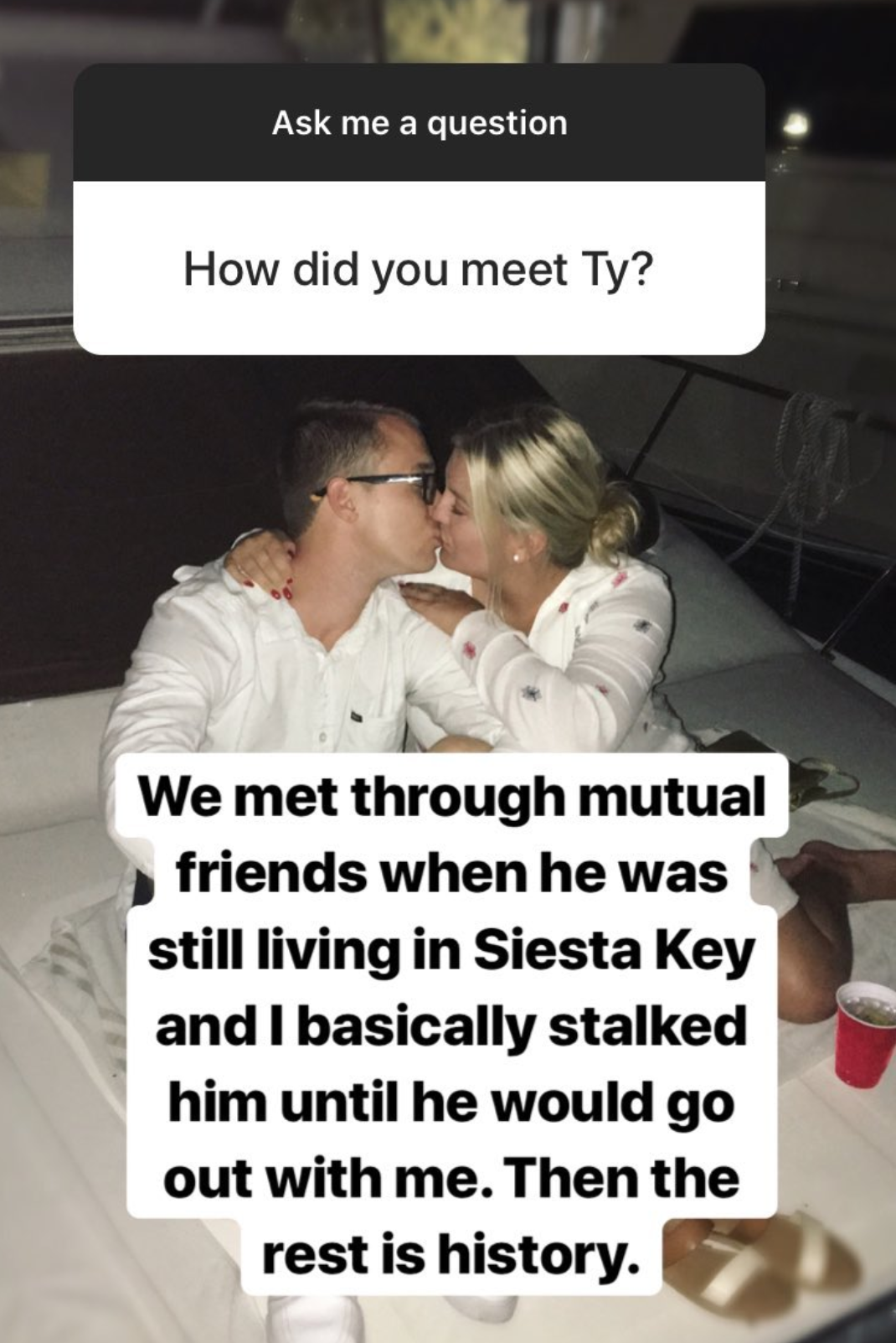 Chloe on first meeting boyfriend, Ty:
"We met through mutual friends when he was still living in Siesta Key and I basically stalked him until he would go out with me. Then the rest is history."
Update 2021! Chloe and Ty have broken up. She is now seeing a new man named Chris. Get more info on this!
'Siesta Key's' Juliette Explains What Really Happened with Diamond Necklace Birthday Gift Alex Gave Her
Juliette from 'Siesta Key' Just Said What About Alex & Cara?
Juliette from 'Siesta Key' Just Spilled Details on Her Relationship with Alex
Diana is the co-editor-in-chief of Feeling the Vibe.  She loves pop culture and is always up to date on the latest news.  If you have any tips or comments, email diana@feelingthevibe.com.