Shark Tank returns in 2023 with an all-new episode. Four new companies will be featured along with the group of hopeful entrepreneurs ready to take their businesses to the next level on January 6, 2023. The companies are: Long Table, Jica Foods, Kudos and Vo Chill. The sharks featured in this episode are: Mark Cuban, Barbara Corcoran, Kevin O'Leary, Lori Greiner and guest shark Gwyneth Paltrow appears in her first episode. Get to know more about the products below, including the founders before the episode debuts on ABC.
---
Long Table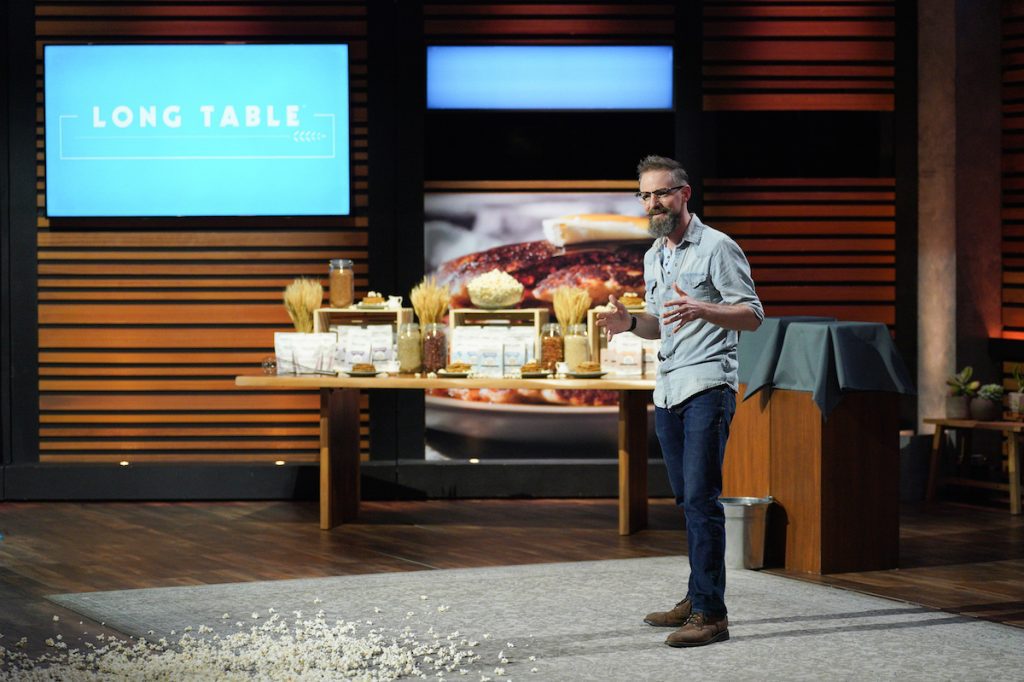 Long Table is an artisanal pancake mix business started by Samuel Taylor in 2015. Offering mixes with ingredients like whole grains, popcorn flour and blue corn, these pancakes are healthful and delicious. Mix names vary from a hearty style called Windy Point or a brunch style called White Knight, there's something for everyone to enjoy. There are even gluten-free pancakes available; new are rye pancakes. While he started in local shops, Samuel's desire to expand into larger retail markets is still vivid. Maybe a shark can help get him there.
Get 5 fun facts on Long Table!
Where to buy: https://longtablepancakes.com/
Where to follow: @longtablepancakes
---
Jica Foods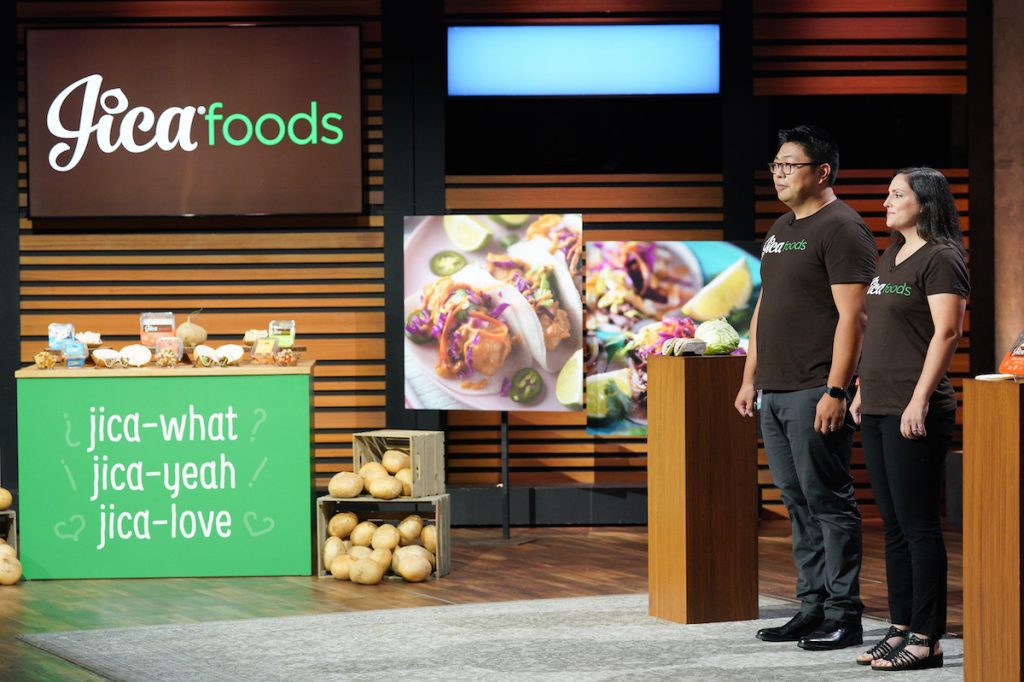 Xin Wang and Melissa Colella-Wang founded Jica Foods, chips made from jicama. The husband and wife duo wanted to get away from traditional potato chips and decided to use jicama, a Mexican yam, as the main ingredient. Flavors include sea salt, smoked BBQ, white cheddar and cinnamon sugar. Not to mention, this snack option is low-calorie and high fiber. Xin and Melissa have since expanded their brand into wraps and sticks. Wraps can be used like any taco shell; sticks are seasoned with cilantro or chili lime. They're already in select stores – but can a shark help them go that extra mile?
Get 5 Fun Facts on Jica Foods!
Where to buy: https://www.jicafoods.com/
Where to follow: @jicafoods
---
Kudos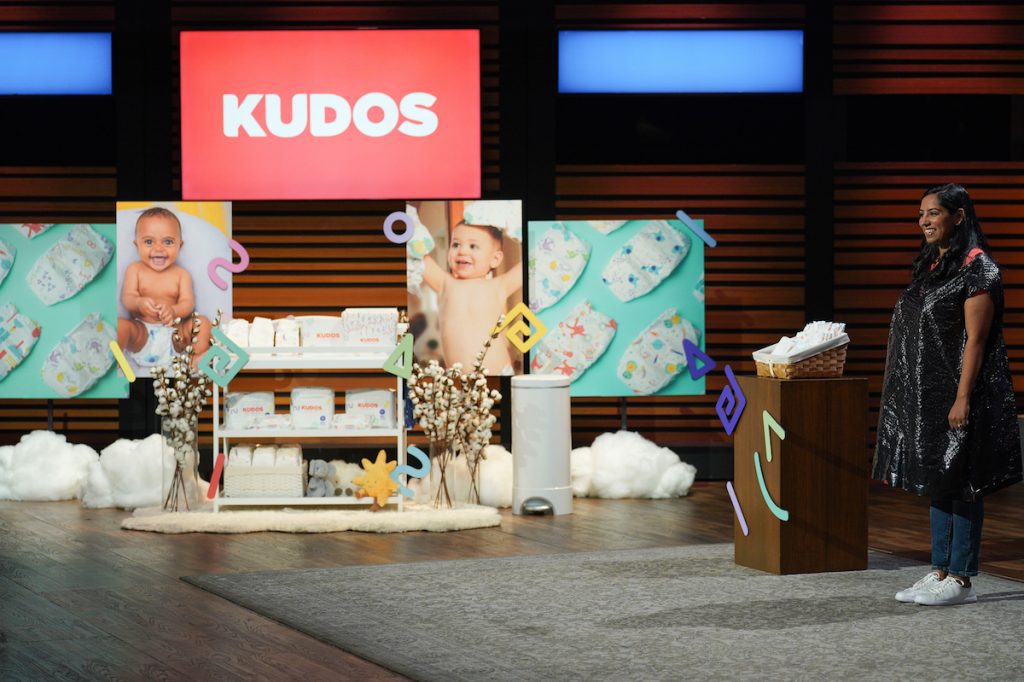 Kudos is a sustainable diaper brand founded by Amrita Saigal. What originally started as a concept for a sustainable sanitary pad for women made of banana tree fiber turned into a mission to create a leak-free sustainable diaper. Amrita knew that sustainability could also be elegant, and that through innovative engineering, a product could be made that would better parent's lives. Thus the diaper was born: it's hypoallergenic, breathable and ultra-soft. Plus, there are fun patterns and no irritants. Win-win! Amrita has put in the work, but perhaps a shark can take her brand to the next level.
Where to buy: https://mykudos.com/
Where to follow: @kudostobaby
---
Vo Chill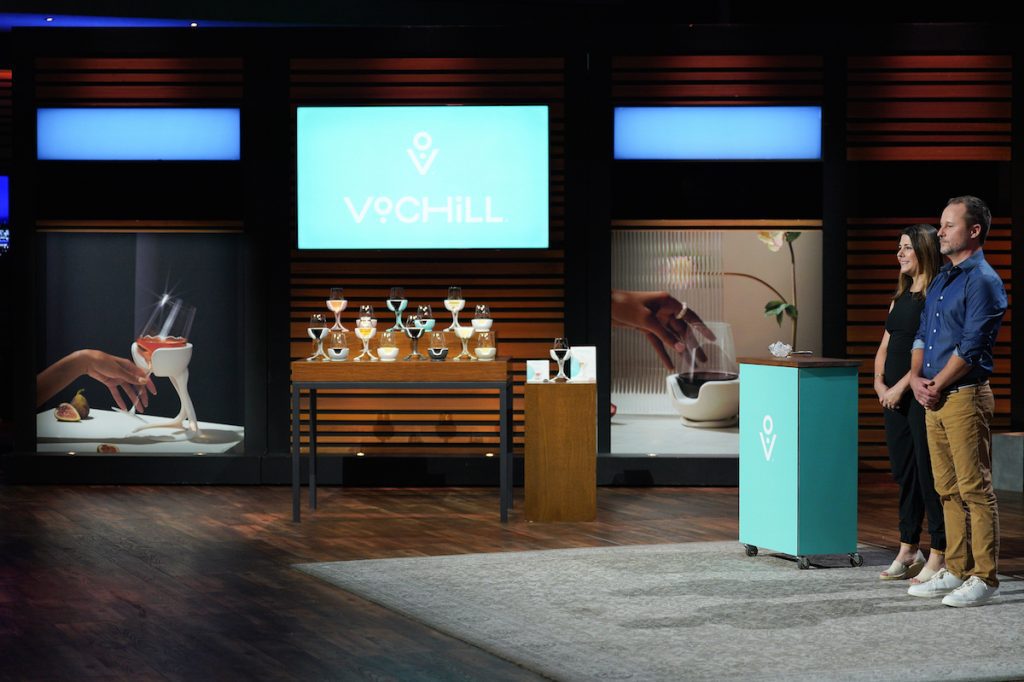 Lisa and Randall Pawlik created Vo Chill, a stemmed and stemless wine chiller brand. It's an elevated, effortless way to chill your drink. Vo Chill keeps your wine crisp and cool by pulling heat from the glass for long-lasting temperature control. There are stemmed and stemless wine chillers available in sleek colors like stone, blush or quartz. Lisa and Randall have taken Amazon by storm, as well as the online market, but perhaps getting in stores is the next goal. Can their pitch interest a shark enough to make that possibility a reality?
Where to buy: https://vochill.com/ or on their Amazon Storefront
You can get the stemless wine chillers on Amazon. They were included on Oprah's list of Favorite Things!
Where to follow: @vochill
---
To see what happens, be sure to tune in to Shark Tank on Friday January 6, 2023 at 8 PM on ABC. Episodes can be streamed the next day on Hulu or on demand.
What's on Next Week's Episode?
Get the details on the Shark Tank Episode airing on January 13, 2023
---
MORE SHARK TANK NEWS
Who's on 'Shark Tank' This Week (Nov. 11)? See Companies Inside!
Who's on 'Shark Tank' This Week (Oct. 21)? See All Companies Inside!
Who's on 'Shark Tank' This Week (Sept. 30)? Full Company List Inside!
Kari Highman is a Beauty and Fashion Blogger at Feeling the Vibe Magazine. Otterbein Alum (2017) – English & Psychology. Always learning & creating. Avid fan of mid 2000's TV & pop music. Comments or tips, email kari@feelingthevibe.com