Shark Tank season 14 kicked things off with a live premiere. Next up, four more companies and hopeful entrepreneurs will take their chance in the tank on September 30. Get details on Stealth Bros & Co., Turbo Trusser, Banana Phone and Woobles below.
---
Stealth Bros & Co.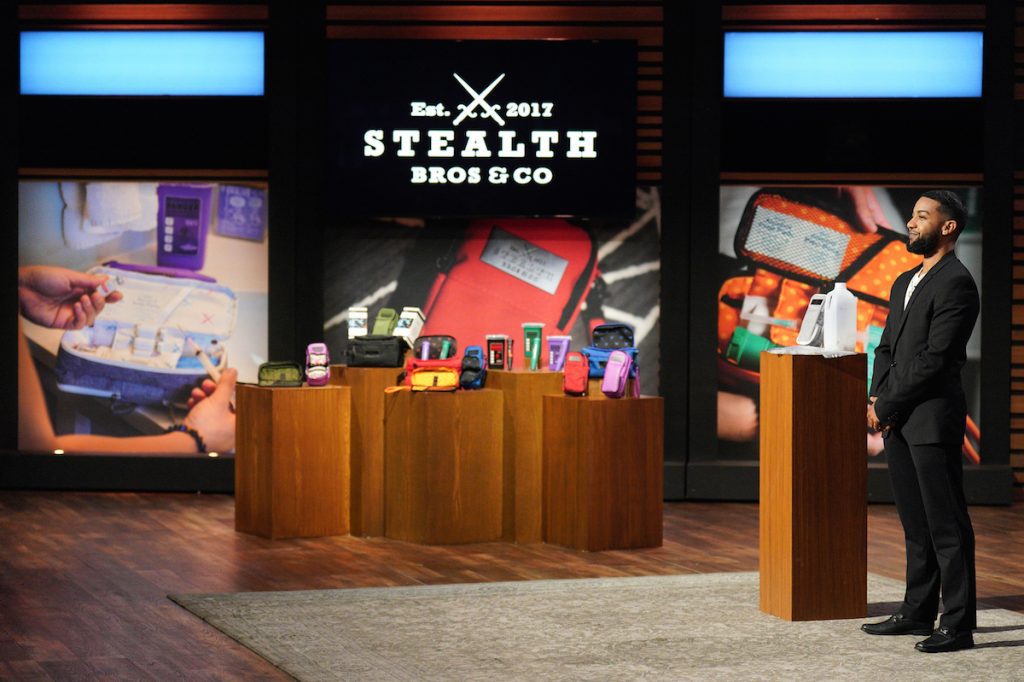 Braxton Fleming created Stealth Bros & Co. The company makes stylish medical kits for people who need injections, whatever the reason. Diabetes, hormones, etc. can benefit from having a discreet, modern and easy way to use and then dispose of their needles and medical supplies. That's what Braxton's product offers, in fun colors like blue, green, or orange, as well as cool patterns. Each kit has a place to store needles, medicine vials, sharps, and more.
Where to follow: Instagram @stealthbrosco
Where to buy: Amazon or official website
Learn more about Stealth Bros & Co with this update
---
Turbo Trusser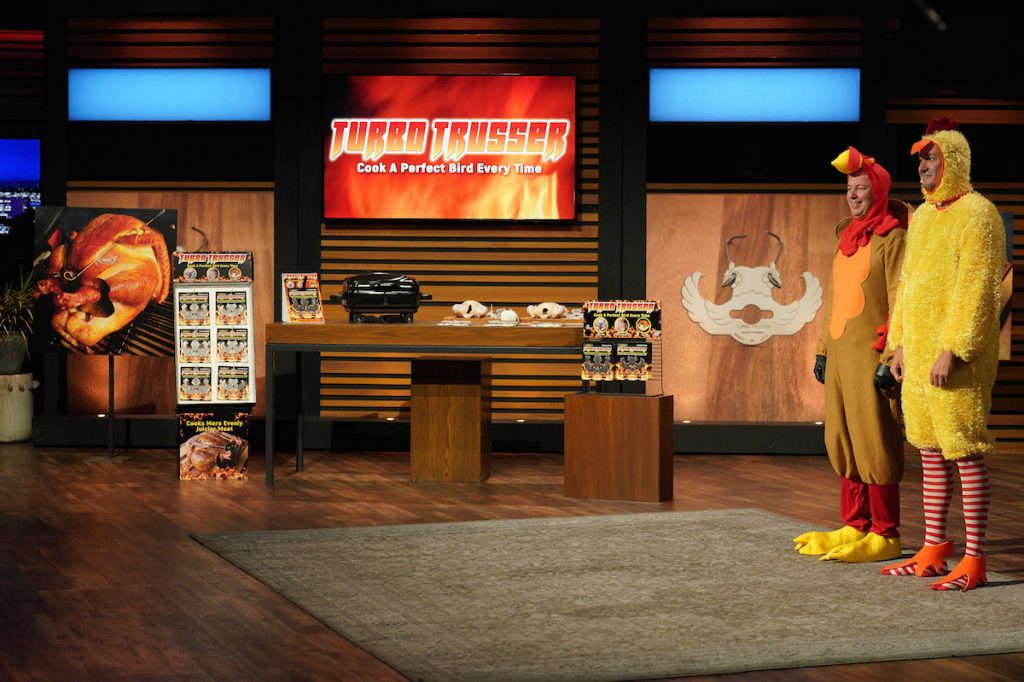 Turbo Trusser was founded by Brian Halasinski and Kirk Hyust. Their product is a stainless steel trusser that's designed to cook poultry more evenly, resulting in a better presentation. The trusser works in/on ovens, smokers, roasters, grills, rotisseries and deep fryers. The clever slogan of "just hook it and cook it" relays its easy use, while the decorated chicken or turkey design offers a bit of fun. Since launching in late 2021, the Turbo Trusser is in 80 retailers (such as Walmart) across the US and Canada.
Where to follow: Instagram @turbo_trusser
Where to buy: Amazon or official website
Get an update on the Turbo Trusser after Shark Tank
---
Banana Phone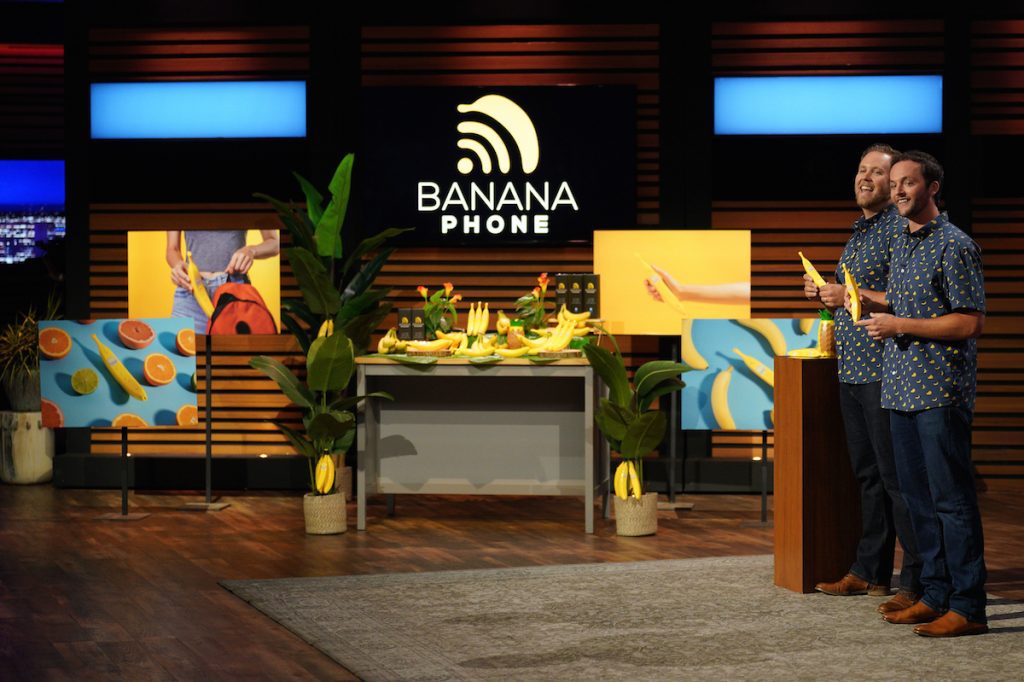 Banana Phone was created by Max Brown and Brian Brunsing. The yellow colored banana shaped device is paired with your smartphone. Multifunction buttons allow for songs to play, calls to be rejected or accepted, and access to your phone's contact list. What began from a successful IndieGoGo campaign with $45K is now a popular selling product on Amazon and their website. Max and Brian donate 1% of sales to Gearing Up 4 Gorillas, an organization that protects endangered gorillas in the Congo.
Where to follow: Instagram @bananaphone.io
Where to buy: Amazon or official website
Where is Banana Phone After Shark Tank? Find out!
---
Woobles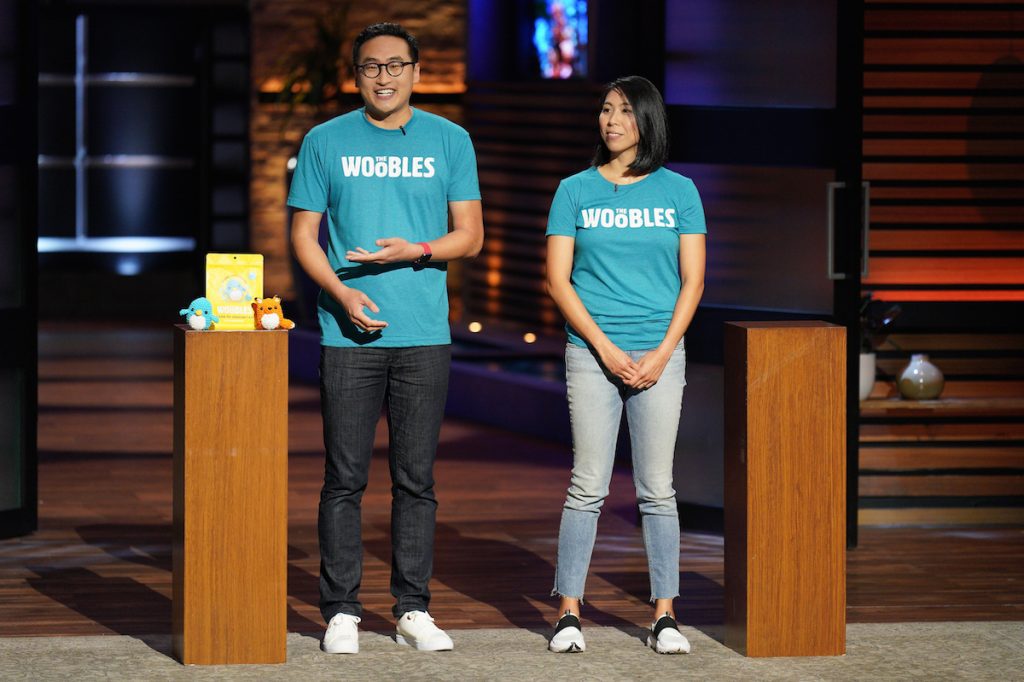 Adrian Zhang and Justine Tiu created Woobles, a crochet kit that allows anyone to learn how to knit. The duo started with $200 as an investment, and in 2 years, have turned that into $5 million. With fun animals like bunnies, penguins, foxes and bears, it's no wonder these kits have become popular amongst crocheters. Prices range from $25-100, and there are also different levels like beginner and intermediate.
Where to follow: Instagram @thewoobles
Where to buy: Amazon or official website
Get an 5 Facts on Woobles from Shark Tank
---
Watch the all-new episode of Shark Tank airing September 30 at 8 PM on ABC to see how these companies fared in the tank. You can also stream the episode next day on demand or on Hulu.
---
MORE SHARK TANK NEWS
Who's On Shark Tank Live Season 14 Premiere Show? (Updating in Real Time)
'Shark Tank' Airing Surprise Live Season 14 Premiere
Billionaire Mark Cuban Shares His Daily Routine
Kari Highman is a Beauty and Fashion Blogger at Feeling the Vibe Magazine. Otterbein Alum (2017) – English & Psychology. Always learning & creating. Avid fan of mid 2000's TV & pop music. Comments or tips, email kari@feelingthevibe.com