Meet Sebastian Maniscalco. He rose to fame with his clean and relatable stand up comedy. He sold out audiences around the world from Madison Square Garden to a super popular Netflix special.
Keep reading below to get to know Sebastian a little better with these 5 fun facts.
He is Married with Two Children
---
Sebastian got married to his wife Lana Gomez in 2013. Sebastian was 40 years old. Lana was 30. The couple have two adorable children. A first born daughter, Serafina and newborn son Caruso Jack who is only a few months old.
2. Born & Raised in Chicago
Sebastian was born in the Chicago suburb of Arlington Heights, Illinois on July 8, 1973. His parents were Italian immigrants from Sicility, Italy.
---
3. Appeared in the 'Green Book' Movie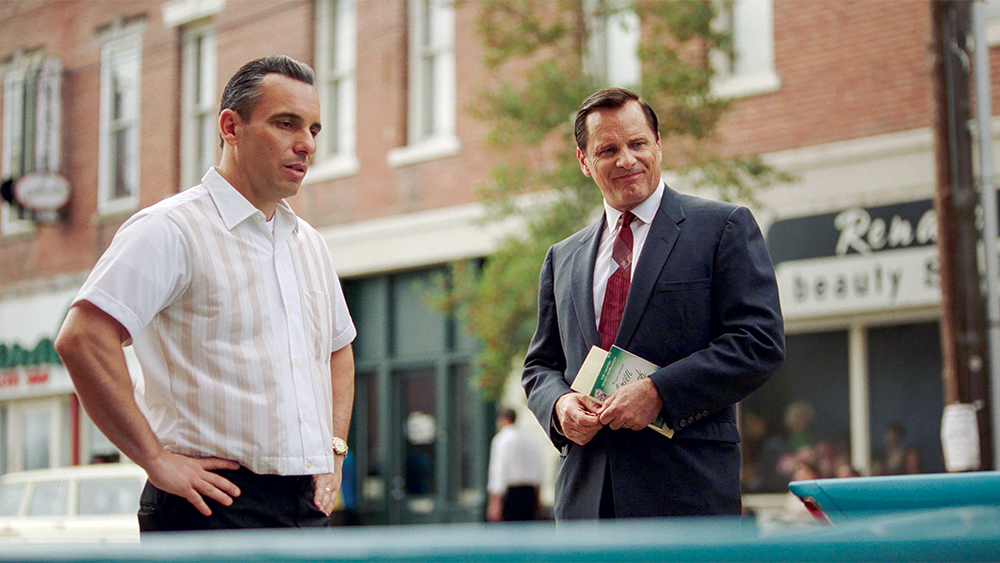 Sebastian had his debut on a hit movie in 2018. Maniscalco made his feature film debut, as Johnny Venere in the Academy Award-winning film Green Book.
4. Waiter at the Four Seasons Hotel
Maniscalco may be a big time comedian now but he had humble beginnings. One of his very first jobs was a waiter at the Four Seasons Hotel in Beverly Hills where he worked from 1998 to 2005. While working at the Four Seasons, he performed at open mic bars and bowling alleys to get his start.
5. John Ritter Inspired Him
Ritter was well known for his impeccable comedic timing in 'Three's Company' as Jack Tripper. Sebastian cited him as a comedic influence along with Brian Regan, Johnny Carson and Don Rickles.
---
There you have it! Are you on Twitter? If you want more fun facts about Sebastian, tweet us "Yes, I want more Sebastian" @feelingthevibe!
MORE CELEB NEWS
WHO IS LANA GOMEZ? 5 FUN FACTS ABOUT SEBASTIAN MANISCALCO'S WIFE
JORDAN KNIGHT THEN & NOW THROUGH THE YEARS: A PICTURE TIMELINE
MARIAH CAREY RECORDS THEME SONG FOR 'MIXED-ISH' ON ABC
TATUM REUNITES WITH BOBBY RAY FOR THE FIRST TIME SINCE 'PARADISE HOTEL' IN NYC Courtney Rose is an Entertainment Writer at Feeling the Vibe Magazine based in New York. Pop culture and rom-com obsessed. Studied Journalism and is up to date on all the latest entertainment news. For tips or comments, email me at Courtney@feelingthevibe.com