Meet Lana Gomez. Her name started making the rounds online when she married comedian Sebastian Maniscalco. Who is the woman behind the man?
Keep reading below to get to know Lana a little better with these 5 fun facts.
1. She is an Artist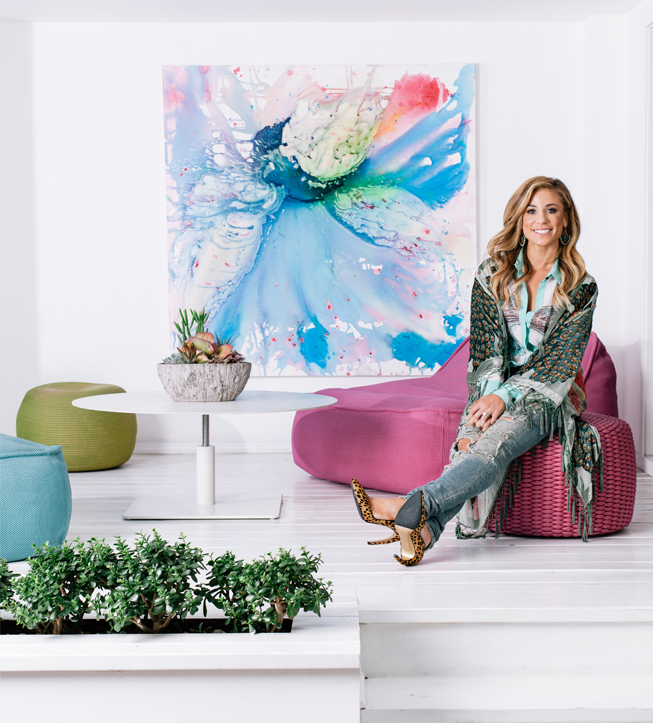 ---
Lana is an accomplished artist! According to her official website, her art pieces are featured everywhere from the legendary Greystone Mansion in Beverly Hills to outdoor venues, office buildings, and private residences. Her work has also been featured in trend-setting publications such as House Beautiful, InStyle, Lonny, Los Angeles Confidential and The New Yorker.
Lana recently completed another masterpiece seen below in abstract art form. She captioned it as "doing some fun new pieces!"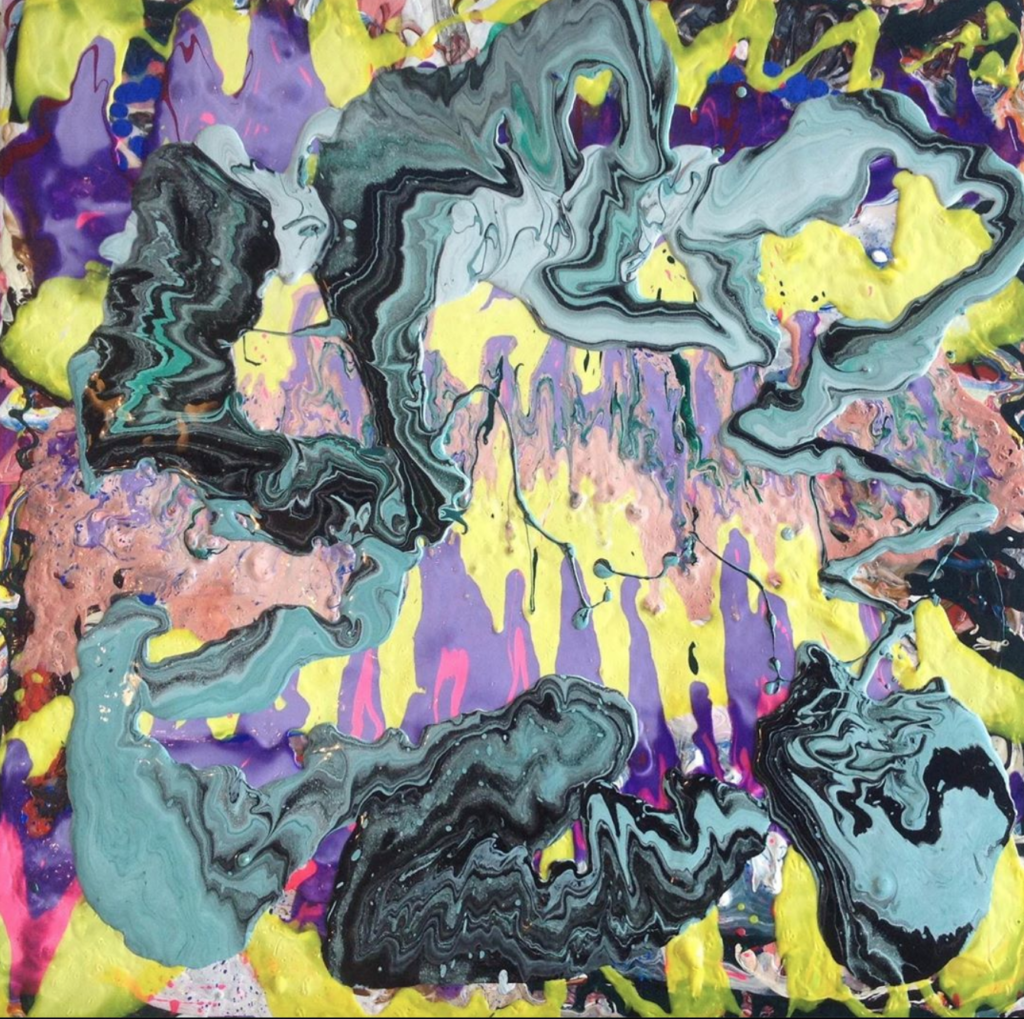 2. She Got Married in 2013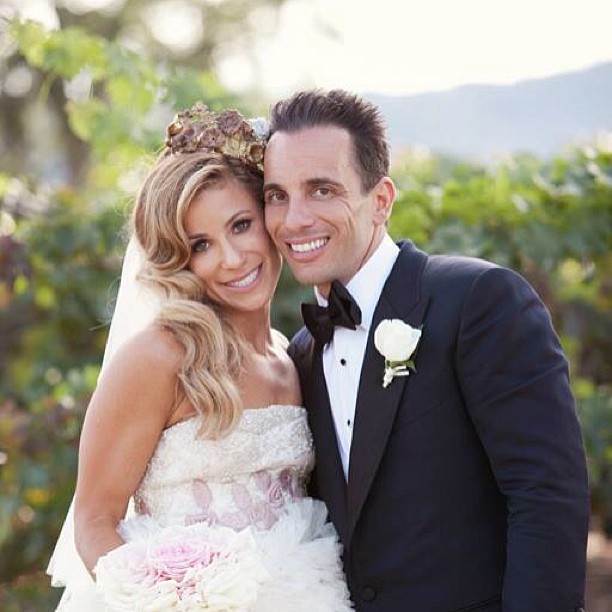 At 30 years old, Gomez married famed comedian, Sebastian Maniscalco in August of 2013. On August 29th, Lana posted the above photo to Instagram saying, "My husband and I! I do! @sebastiancomedy"
Lana Gomez and her husband, Sebastian recently celebrated their 6th wedding anniversary in Central Park in New York City.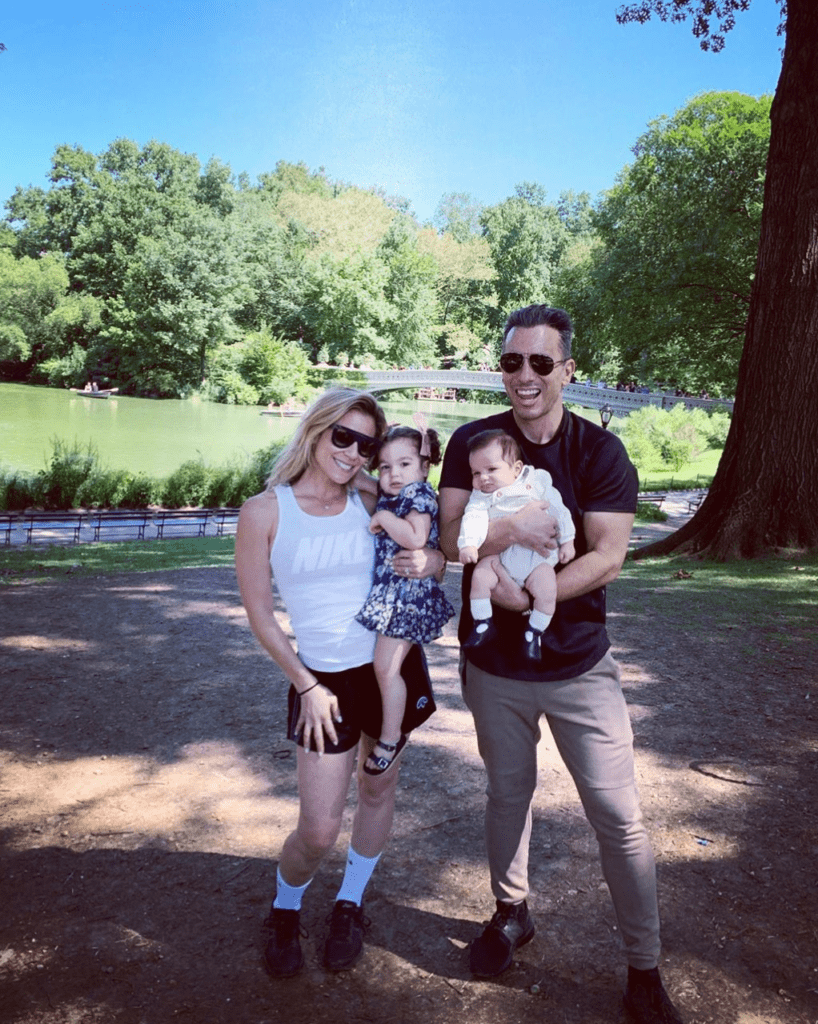 ---
3. Lana Met Sebastian at the Gym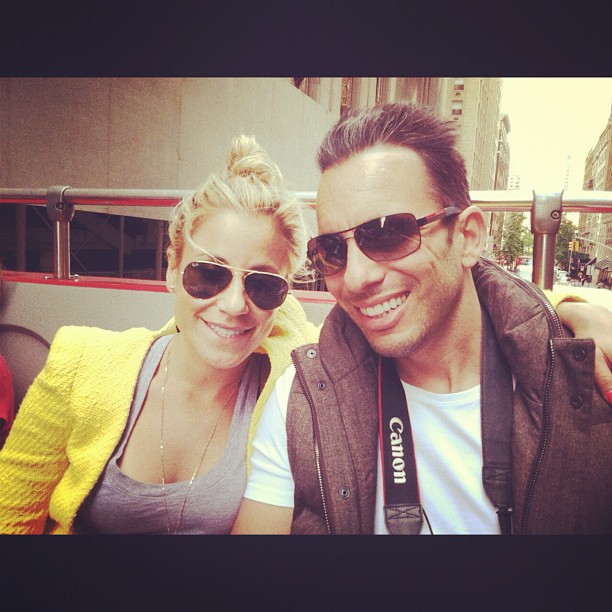 How did Sebastian meet the woman he eventually married? A little bit of matchmaking plus fate. In an interview with The Fighter and The Kid, Sebastian admits that he and his wife shared a personal trainer. He asked him if he trains any good looking girls. Sebastian went all out for his first introduction to Lana, revealing he showered, gelled his hair and applied baby oil in preparation for meeting his future wife.
Watch Sebastian talk about it below:
4. Sebastian & Lana Have 2 Kids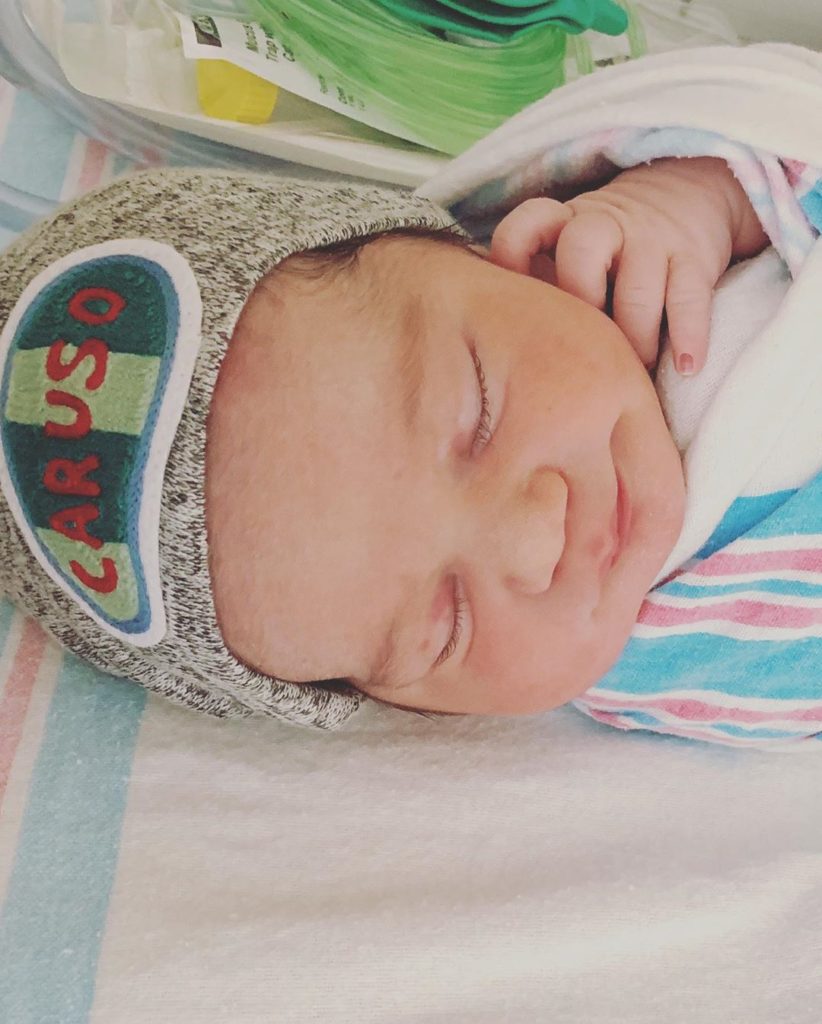 The pair welcomed two children! They have a daughter, Serafina Simone "Cellie Rose" who was born in May 2017 and a son, Caruso Jack born in June 2019.
And look how much they have grown now! The below photo was taken in December 2022.
[ Read: Who are Sebastian Maniscalco's Kids? Get 7 Fun Facts Inside! ]
5. Lana Celebrates National Sibling Day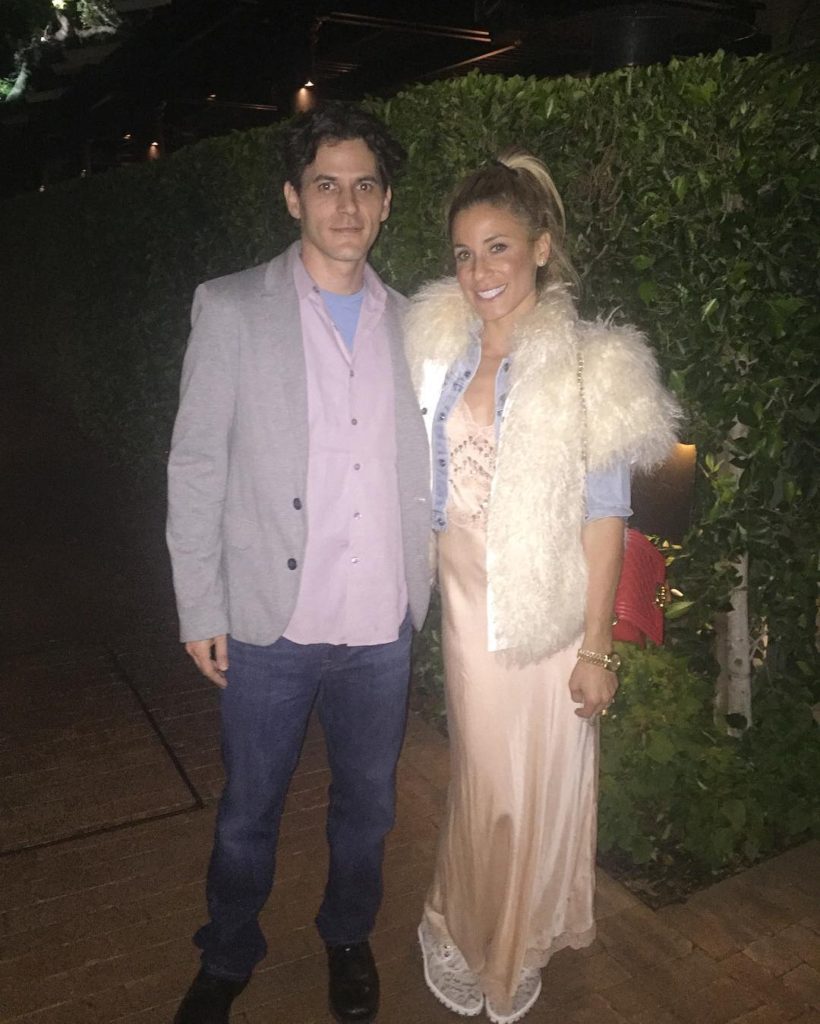 Lana has at least one older brother named Ron who is pictured above. She shared this photo on her Instagram page saying, "We got a pic just in the nick of time! Celebrating national siblings day with my big bro @rodweiss We miss you guys!"
6. Who Are Lana Gomez's Parents?
You may have seen Lana, Sebastian, his sister and Lana's parents compete on ABC's "Celebrity Family Feud" hosted by Steve Harvey in 2020. Commenting on their game show experience, Lana said "We literally had the time of our lives."
Here is Lana's mother, Simone but "Monie" as they call her holding her granddaughter Seraphina.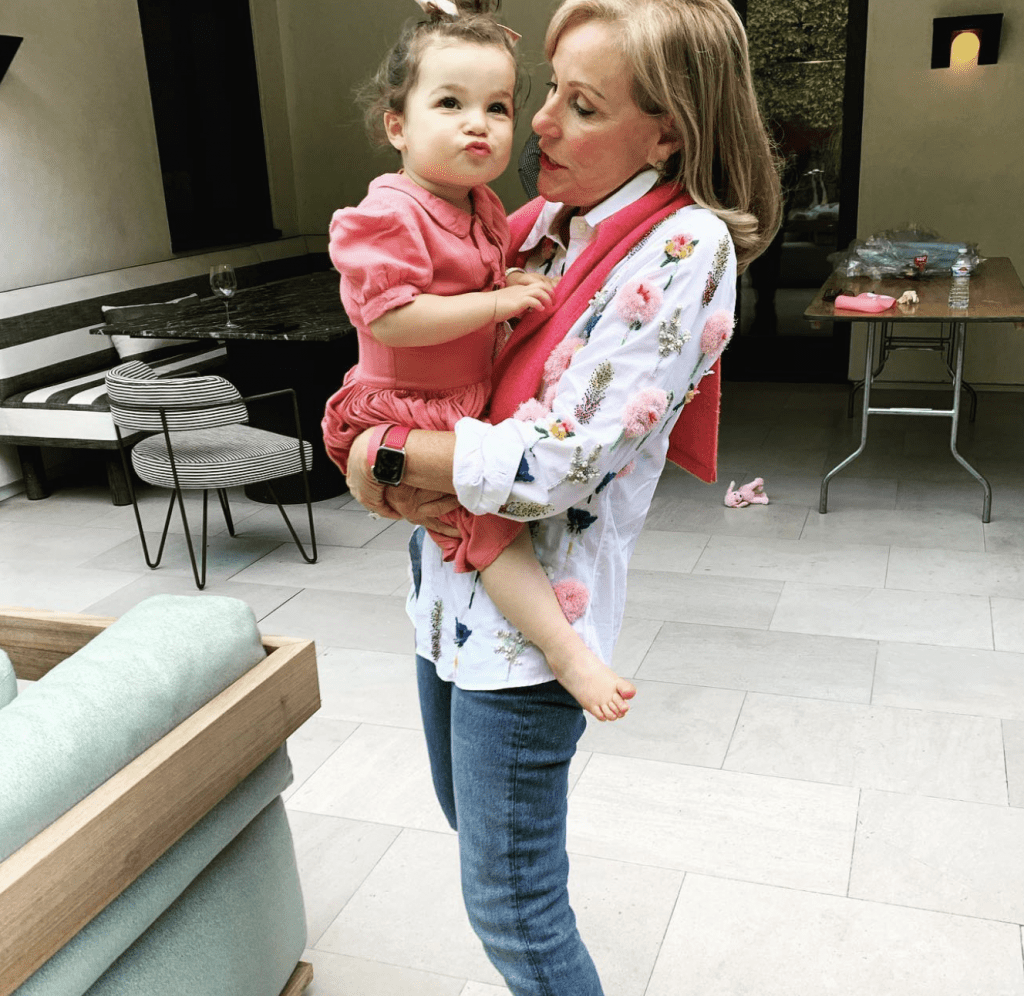 7. The Age Difference Between Sebastian Maniscalco and His Wife
Sebastian and his wife, Lana Gomez have been happily married since 2013. She was 30 years old when she walked down the aisle. Lana turned 39 years old on April 23, 2022. Sebastian turned 49 years old on July 8th. Lana and Sebastian are an even 10 years apart – which honestly isn't that much in Hollywood!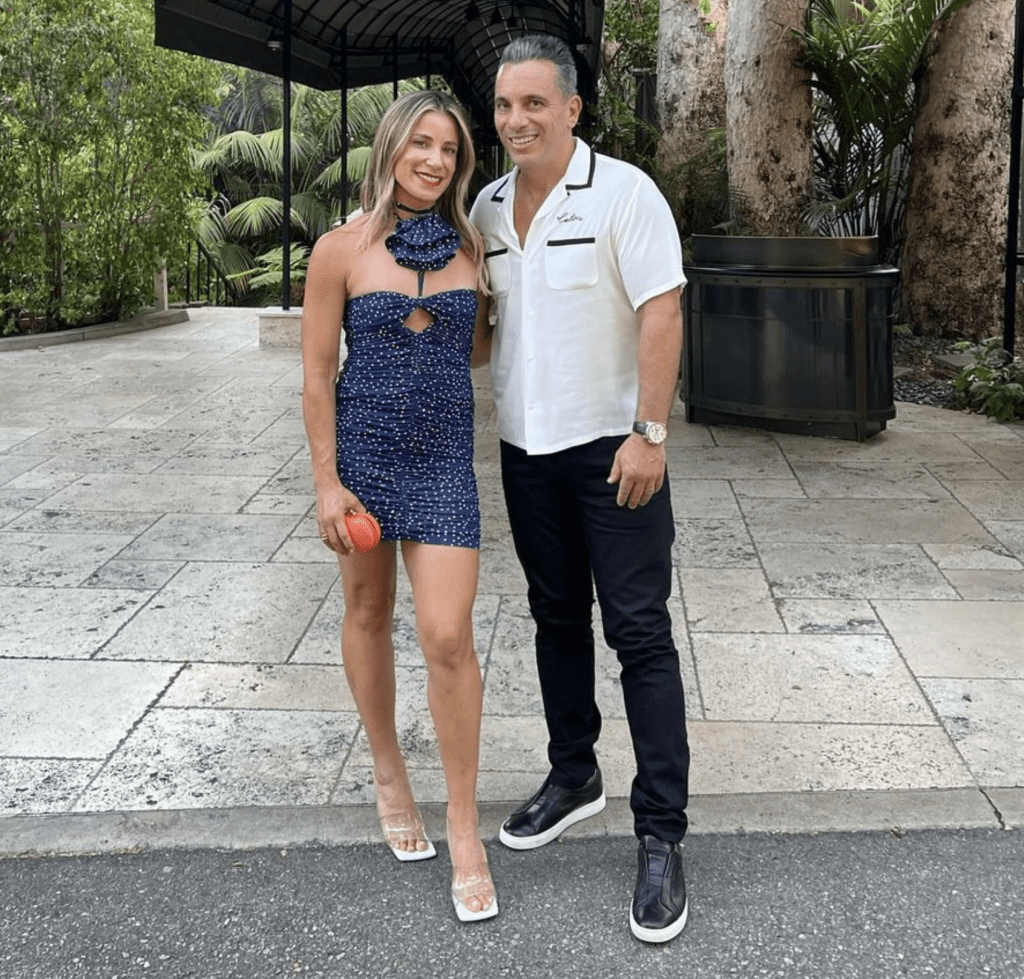 ---
MORE CELEB NEWS
WHO IS SEBASTIAN MANISCALCO? 5 FUN FACTS ABOUT THE MTV MOVIE AWARDS HOST
Who are Sebastian and Lana's Kids? Get 7 Facts Inside!
JORDAN KNIGHT THEN & NOW THROUGH THE YEARS: A PICTURE TIMELINE Courtney Rose is an Entertainment Writer at Feeling the Vibe Magazine based in New York. Pop culture and rom-com obsessed. Studied Journalism and is up to date on all the latest entertainment news. For tips or comments, email me at Courtney@feelingthevibe.com