Zach Shallcross and Kaity Biggar, the newly engaged couple from The Bachelor, have been making the rounds on a short press tour following the show's season finale. Yesterday, the couple appeared on GMA, where they revealed plans to move in together and shared that it was Kaity's first time in New York City. The pair enjoyed a fancy dinner at one of Zach's favorite restaurants in the city, although they didn't reveal the name to protect their privacy.
However, Kaity gave everyone a sneak peek of it through her Instagram last night. It looks quite fancy!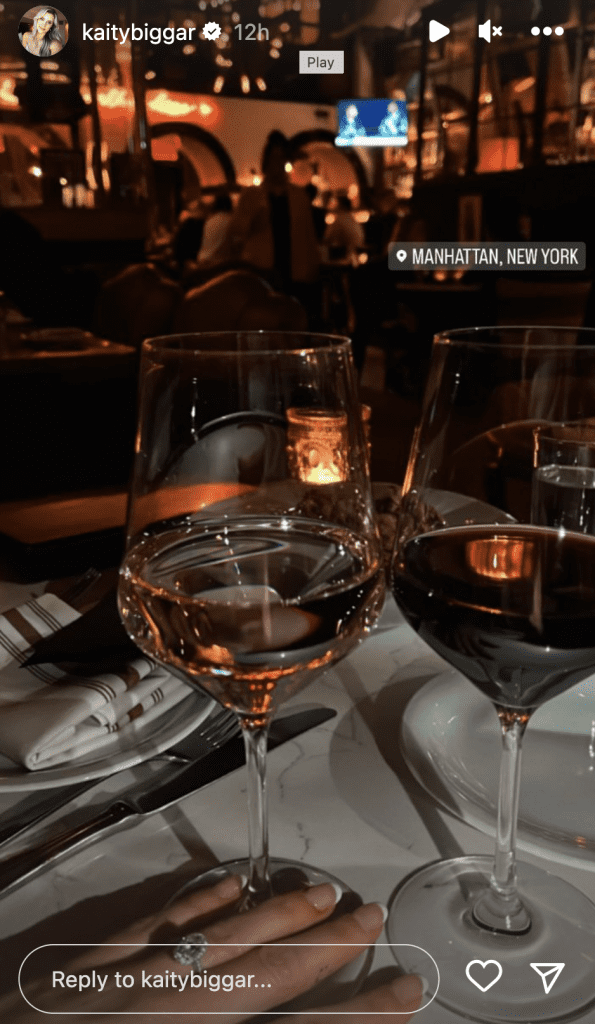 This morning, as they were on their way to appear on Live with Kelly & Ryan, Kaity realized that she had forgotten her Neil Lane engagement ring. She took to Instagram to share the mishap and posted a short video of Zach retrieving the ring from their car. "Thanks babe," Kaity said. Watch the full video here.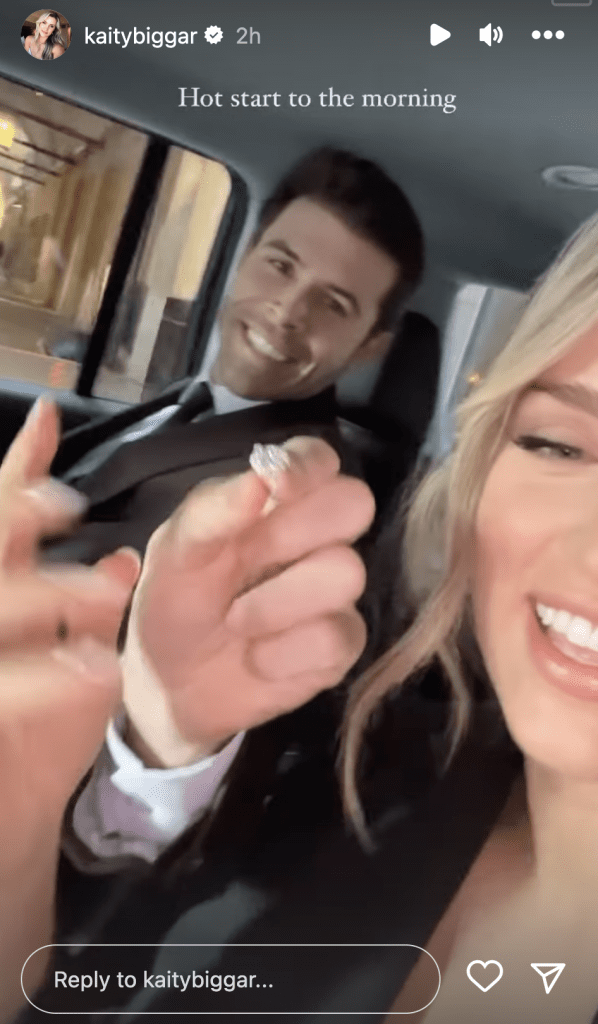 Despite the ring snafu, the couple seems to be enjoying their time in New York. They have been sharing photos and updates on social media, giving fans a glimpse into their post-Bachelor life. Zach and Kaity have been open about their plans to move in together, and it seems like they are excited to start this new chapter in their relationship.
[Related: Zach and Kaity's Love Shines on The Bachelor Press Day in NYC]
Fans of The Bachelor have been following Zach and Kaity's journey closely, and many are happy to see the couple doing so well. After a tumultuous season, it's refreshing to see a Bachelor couple that seems genuinely happy and in love.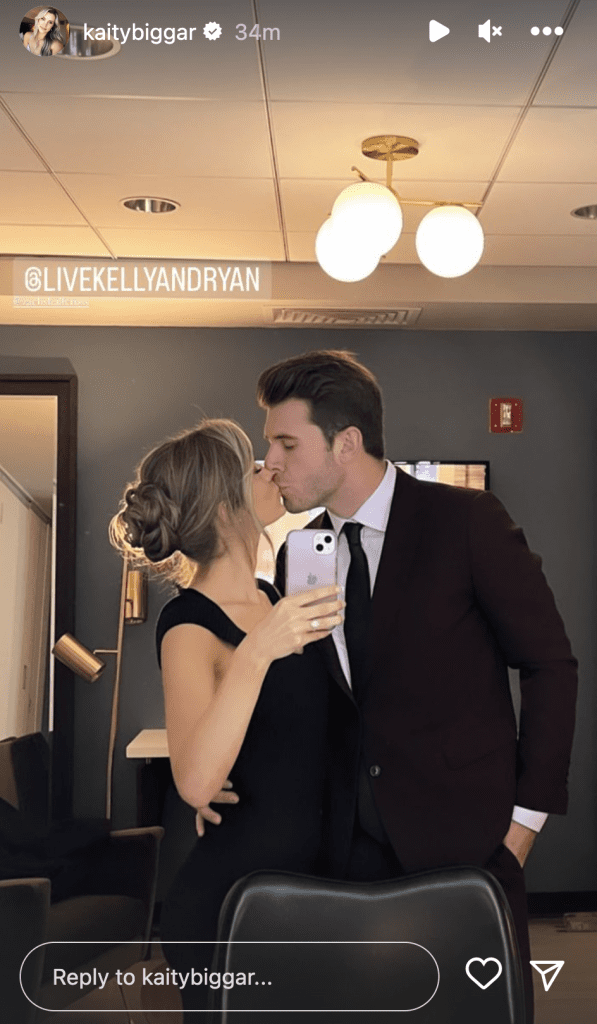 As Zach and Kaity continue their press tour, fans can look forward to seeing more of the happy couple. From fancy dinners to forgetful moments, it's clear that these two are in it for the long haul.
Related
Bachelor's Kaity and Zach Have Secret Meetings: Complete With Disguises
Good News for Bachelor Fans: The Bachelor Season Finale Finally Available on Hulu!
Meet Zach Shallcross' Family: Parents, Siblings & Famous Uncle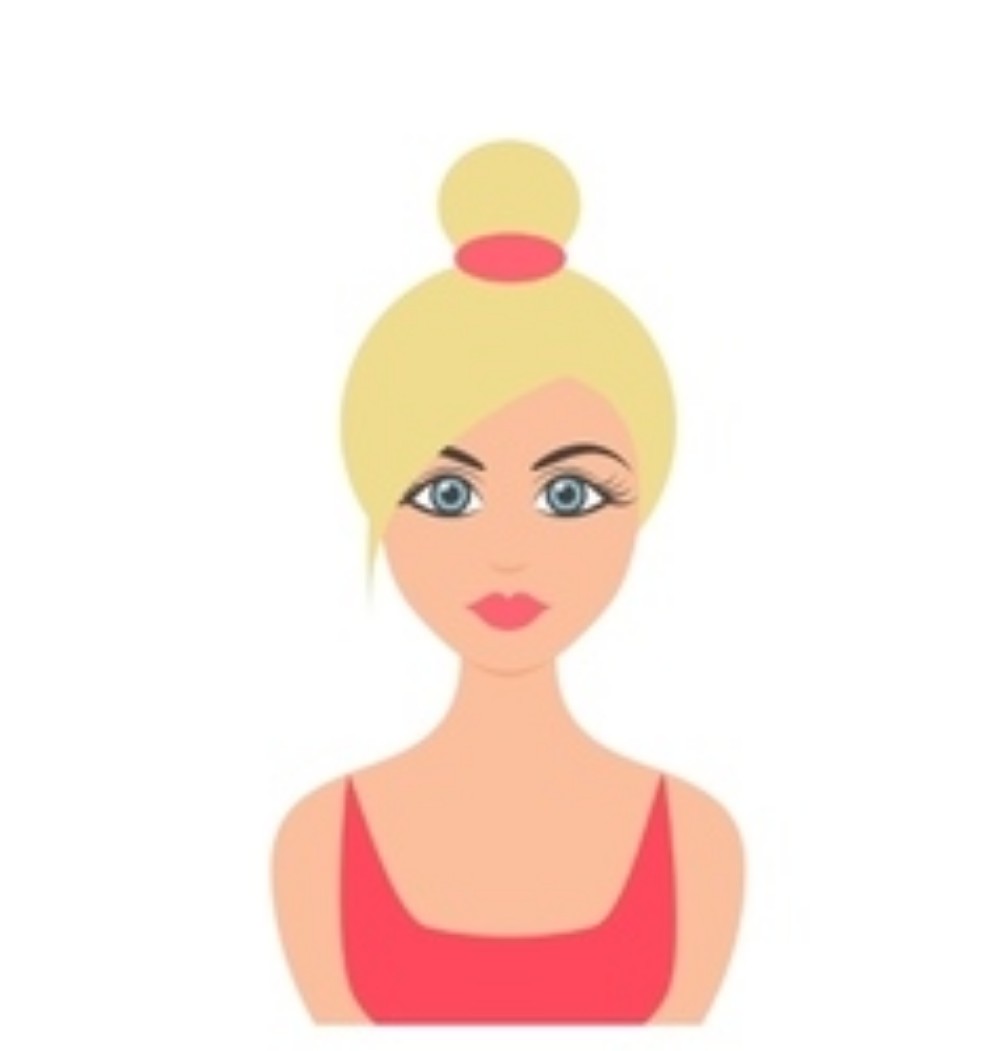 Lover of all things pop culture. 'Catfish' is my guilty pleasure. Hopeless Romantic. For tips or comments, email jaclyn@feelingthevibe.com