Zach and Kaity from The Bachelor had an exciting day in New York City, starting with a high-energy appearance on Live with Kelly and Ryan. The couple, who have become fan favorites on the show, shared their experiences and talked about their future plans together. Their chemistry was undeniable, and fans couldn't help but root for their love story to continue.
After their morning TV appearance, Zach and Kaity continued their press day by sitting in on the "Chicks in the Office" podcast. The podcast hosts were thrilled to have them on, and they had a great time chatting about the show and their experiences. The couple's down-to-earth personalities shone through, and fans appreciated their authenticity.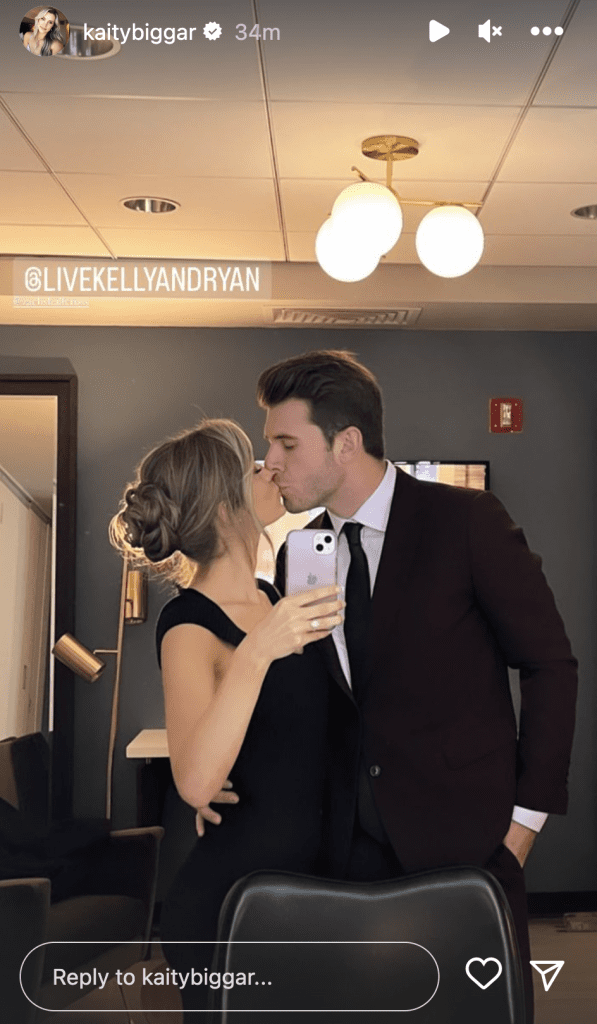 During their busy press day, Zach and Kaity also managed to find some time to relax and enjoy each other's company. They even snacked on some Boom Chicka Pop popcorn, a delicious treat that they both love.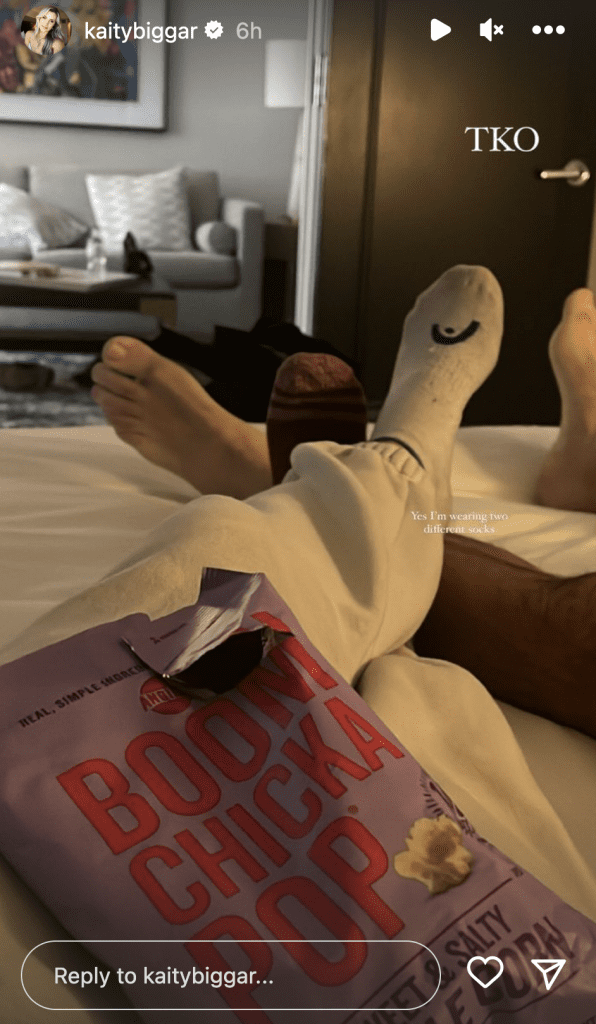 As the day wound down, Zach and Kaity enjoyed a relaxing dinner at the Quality Italian restaurant in New York City. Kaity was stunning in a beautiful pale pink dress, and Zach looked sharp in a suit. The couple was clearly enjoying each other's company, and they couldn't help but steal glances at each other throughout the meal.
Zach took a photo of his fiancee across the table and joked, "first date kinda nervous."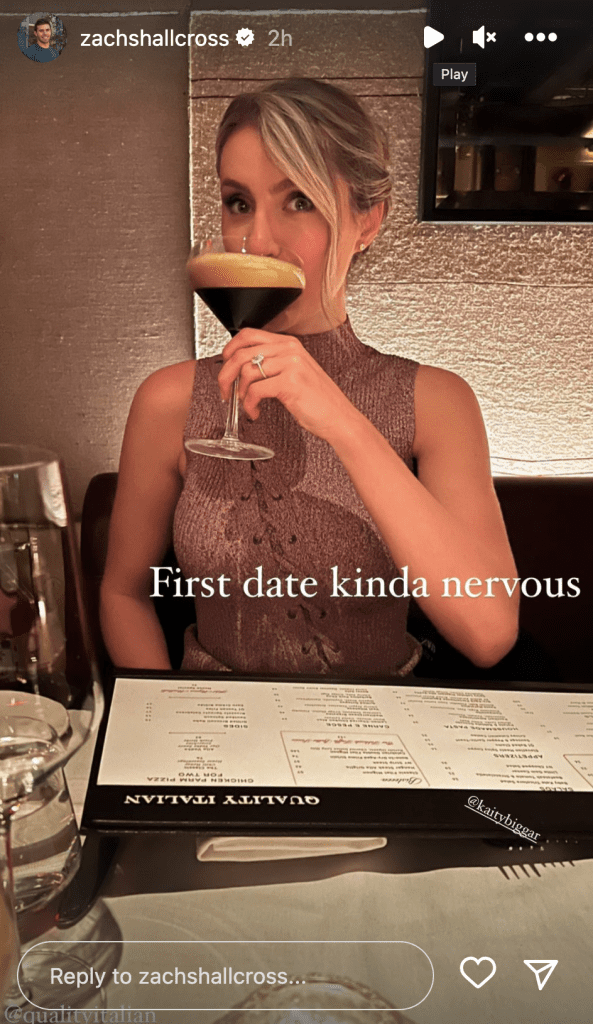 Earlier in the day, Kaity had a bit of a fright when she realized she had forgotten her engagement ring. However, she didn't let that dampen her spirits, and she was still able to enjoy the day with her fiancé. It was a reminder that even in the midst of the glitz and glamour of press events, it's the love and connection between two people that truly matter.
Check out a clip of the couple on Live with Kelly and Ryan today!
Overall, Zach and Kaity had an incredible day in New York City, full of laughter, love, and memorable moments. Their fans are eagerly awaiting the next chapter in their love story, and it's clear that this couple is in it for the long haul.
---
Related
The Bachelor's Zach & Kaity in NYC: "I Forgot My Engagement Ring" She Confesses in Funny Mishap
Bachelor's Kaity and Zach Have Secret Meetings: Complete With Disguises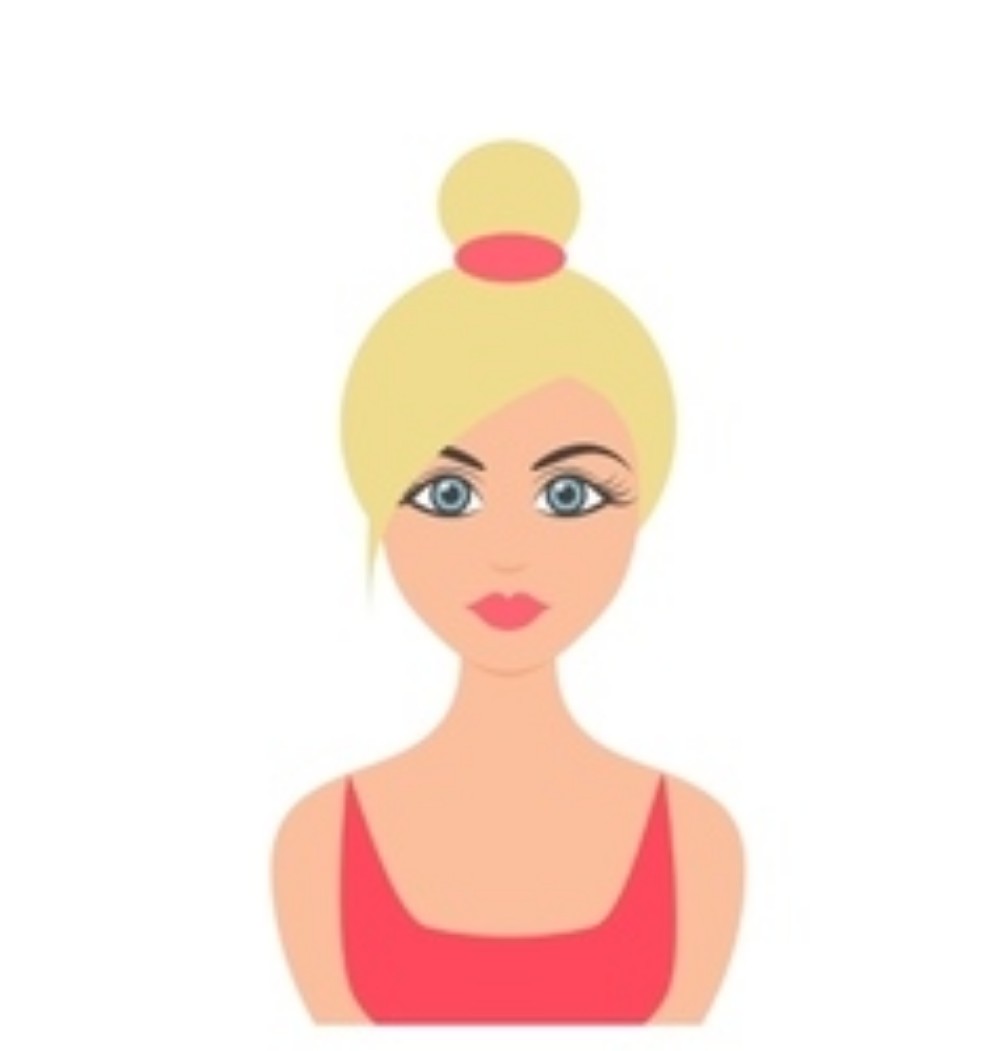 Lover of all things pop culture. 'Catfish' is my guilty pleasure. Hopeless Romantic. For tips or comments, email jaclyn@feelingthevibe.com