'Grand Hotel' is all new tonight and we have a special sneak peek for you.
Last week, we saw Gigi's ex-husband confront her in an explosive scene. When she slapped him across the face, it was obvious that she wasn't open to hearing what he had to say.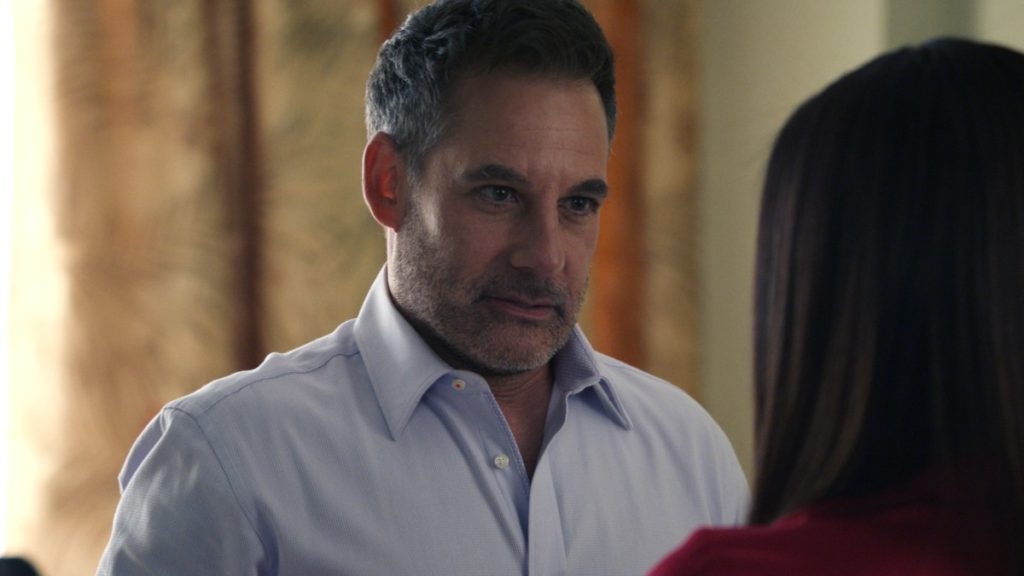 ---
Will she warm up to the idea of her ex or will she stay loyal to the Riviera Grand owner and her current husband, Santiago?
In tonight's episode, Gigi's daughters are ambitious as they try to get their parents back together again, or at least to like one another again. As they sit around a table in one of the hotel rooms sipping on tea, the girls are smiling and eager to let their father look good in their's mom's eyes.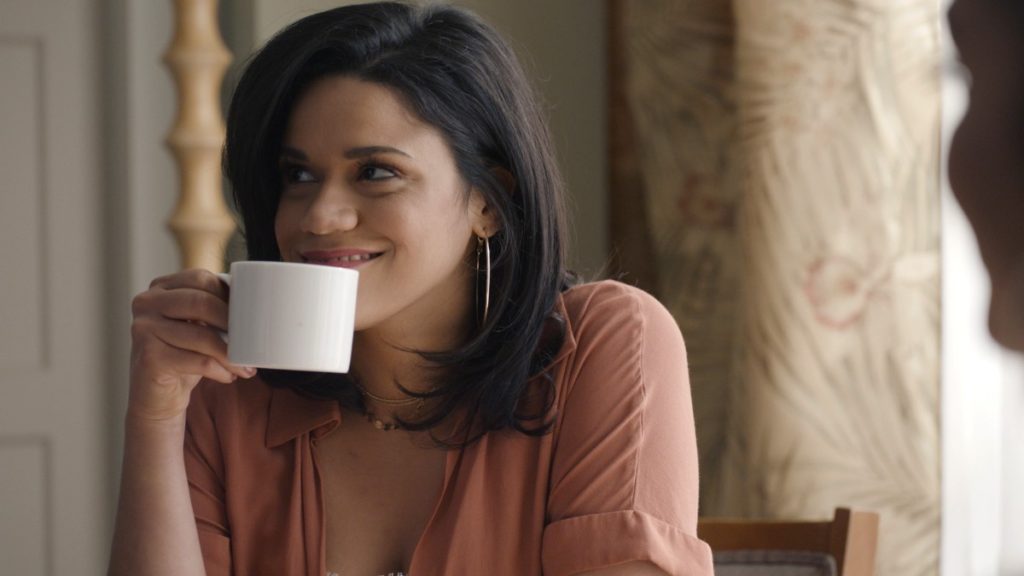 ---
As the family recalls a past memory while on vacation, it appears that Gigi warms up a bit and even cracks a small smile. But what will happen when Santiago walks in on her spending time with her ex Felix?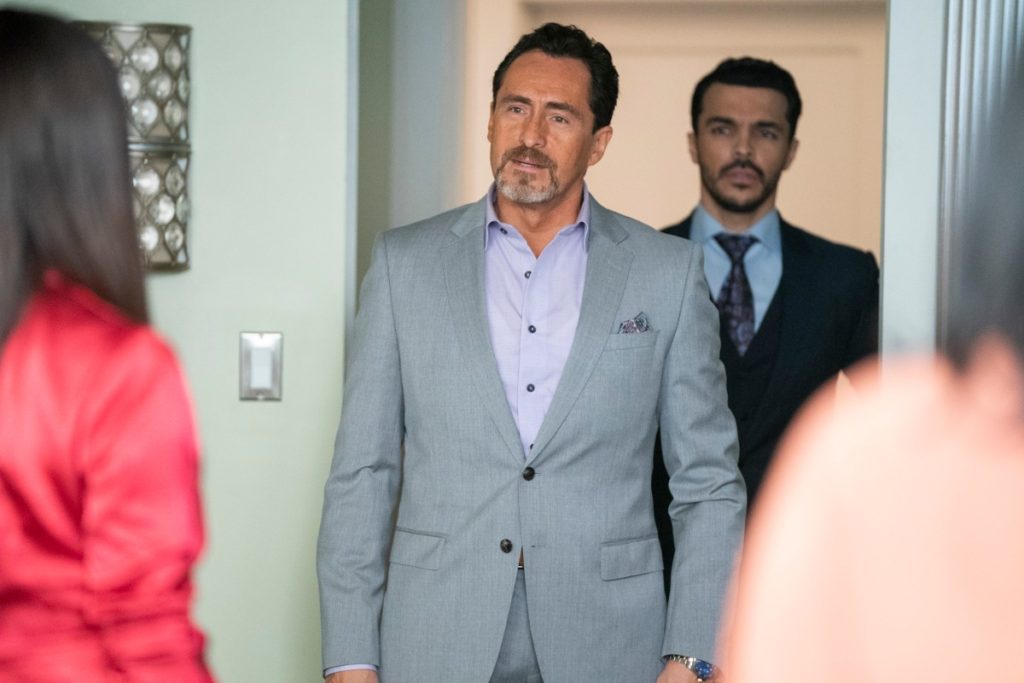 Check out the clip below:
Danny Teams Up With The Police
What would 'Grand Hotel' be without a slew of twists and turns that keep us guessing every second? In last week's episode, we saw Danny continue to succeed in ditching the cops/detectives that didn't want to help him find his sister Sky. In case you missed it, they showed a flashback to the time Danny learned of his sister's disappearance.
When he arrived in Miami, he visited the cops to find out just what happened to Sky, but they didn't want to help. It was as if their hands were tied. When he spotted the same cops at the Riviera Grand, he did everything he could to appear invisible to them. That was, until they bumped into him but as luck would have it, the male detective didn't remember Danny – but his partner did.
While they were in the elevator together at the end of the night, she handed Danny her card. Will he pursue this lead? Absolutely. We will see him team up with the police to figure out what truly happened to Sky tonight.
Will he get the answers he deserves?
Tune into 'Grand Hotel' tonight on ABC at 10pm EST.
MORE ON GRAND HOTEL
Is Katey Sagal Really Mateo's Boss on 'Grand Hotel?'
Get the Scoop on Danny and Alicia's 'Grand Hotel' Relationship – Details Inside!
Danny Breaks Up with Heather For One Reason on 'Grand Hotel' Courtney Rose is an Entertainment Writer at Feeling the Vibe Magazine based in New York. Pop culture and rom-com obsessed. Studied Journalism and is up to date on all the latest entertainment news. For tips or comments, email me at Courtney@feelingthevibe.com