Your phone buzzes, you're compelled to check your newest notification. Think of the surprise you would feel as you see it's a notification from Instagram saying your favorite celebrity just commented or liked one of your posts! How cool would that be?
We caught up with Michael Campion from Netflix's 'Fuller House' to get the social media lowdown.
Michael boasts over 540k followers on his personal Instagram. If you see Bob Saget aka "Danny Tanner" as his profile picture, you're on the right page. When we asked what made him choose that photo he said, "It started as a joke, but Bob loved it so much he wanted me to keep it and so I did." He continued, "Bob is so funny and amazing."
The Secret to Getting Michael's Attention on IG
Back to Instagram! Now how can you capture Michael's attention on there?
We specifically asked him and this is what he had to say. "Generally fans get my attention when they make edits of the show." Start getting creative because Michael really does watch your videos. He continued, "I love watching them and seeing people's creativity!"
What is Going on with Jackson on 'Fuller House' Season 5?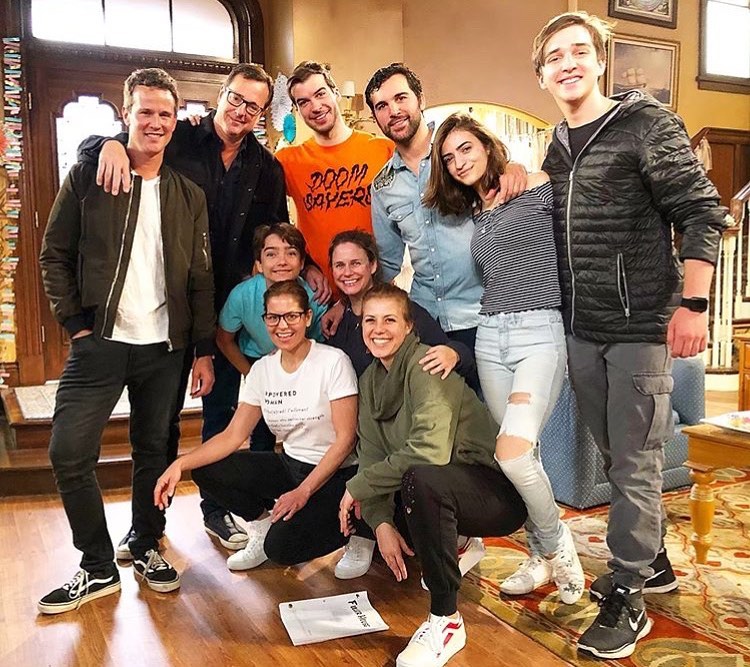 ---
The 'Fuller House' gang has been hard working on their fifth and sadly, final season. If you follow along with the cast on Instagram, you may notice updates coming from their profiles on Fridays (show taping days).
Feeling the Vibe asked Michael what's coming up for Jackson on the new season. He said, "My storyline will hopefully lead to a great wrap-up for Jackson in the last season." However, they aren't too far into tapings currently he revealed, "To be honest I don't know much because I only know the storyline for that week that I'm shooting. They don't tell us what is to come in future episodes."
Get ready for a full interview with Michael coming out soon where we he tells us if he will have a love interest on season 5, who he hangs out with the most from the cast, and if John Stamos ever brings his son Billy to the set.
MORE ON FULLER HOUSE
'Fuller House's' Jodie Sweetin Releasing Podcast on Parenting – Get Details!
Why John Stamos's First Date with His Wife, Caitlin Was a Slight Disaster
Andrea Barber Gets 'NKOTB' Birthday Surprise from 'Fuller House' Co-Star Candace Cameron Bure
'Fuller House' Stars Candace Cameron Bure, Andrea Barber, and Soni Nicole Attend New Kids on the Block Concert Courtney Rose is an Entertainment Writer at Feeling the Vibe Magazine based in New York. Pop culture and rom-com obsessed. Studied Journalism and is up to date on all the latest entertainment news. For tips or comments, email me at Courtney@feelingthevibe.com