If you're a fan of Fuller House's Jodie Sweetin and podcasts, then you're in luck: Jodie is hosting her own podcast starting July 10! The podcast, which will also feature her BFF Celia Behar, is titled Never Thought I'd Say This, and will talk about the highs and lows of parenting.
The goal, as Jodie mentioned in her Instagram announcement, is to show parents (especially moms) that they are not alone. No one is the perfect parent, and Jodie hopes that her podcast will reflect that genuine spirit. Both Jodie and Celia have children (2 daughters each), and have been friends for years.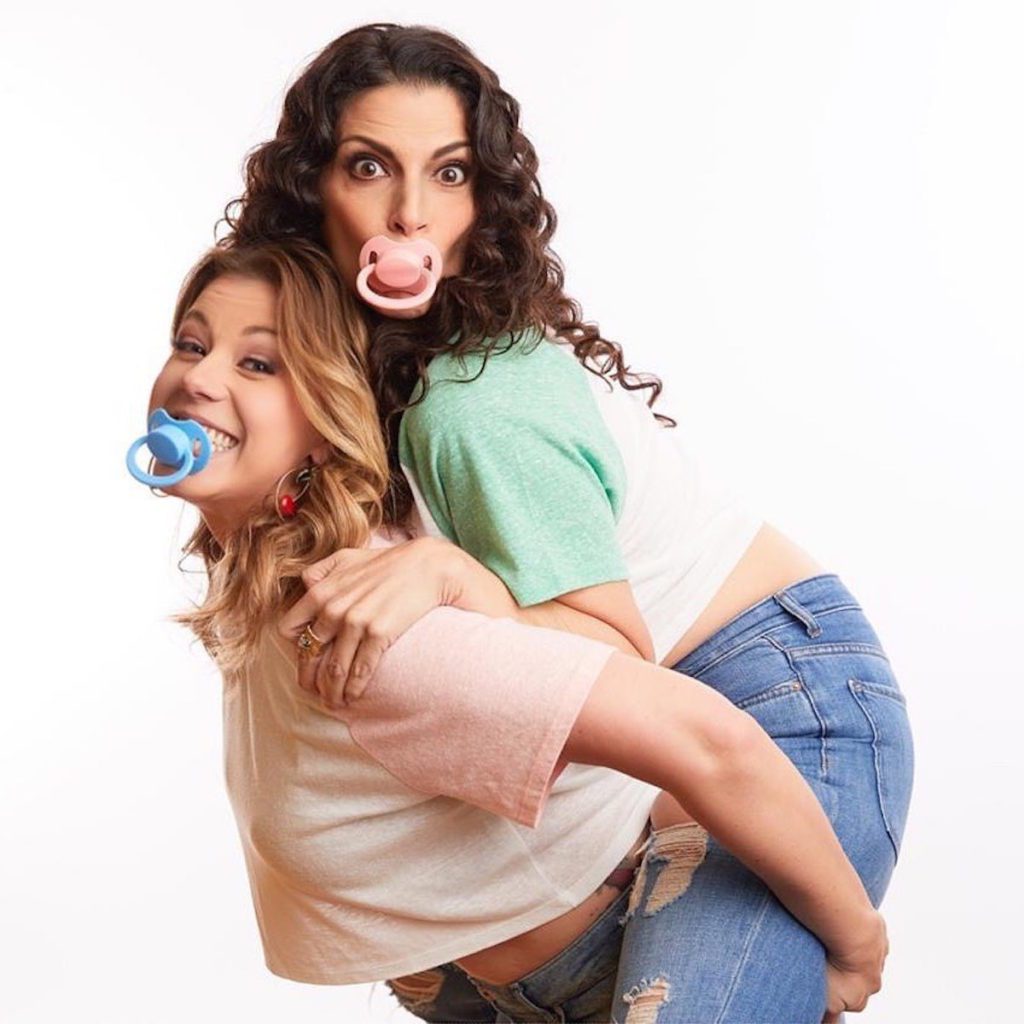 ---
As you know, Jodie is a well-known actress and advocate; Celia is a life coach and therapist. Each podcast episode will showcase their day-to-day lives of motherhood, as well as reveal teachable moments with a slew of celebrity guests! Some of those names include: Jodie's Fuller House co-star Andrea Barber, Maddie Ziegler's mom Melissa Gisoni (who was just recently on 'Celebrity Family Feud' with her daughters Maddie and Mackenzie Ziegler), and Step by Step actress Christine Lakin.
Mrs. Always Right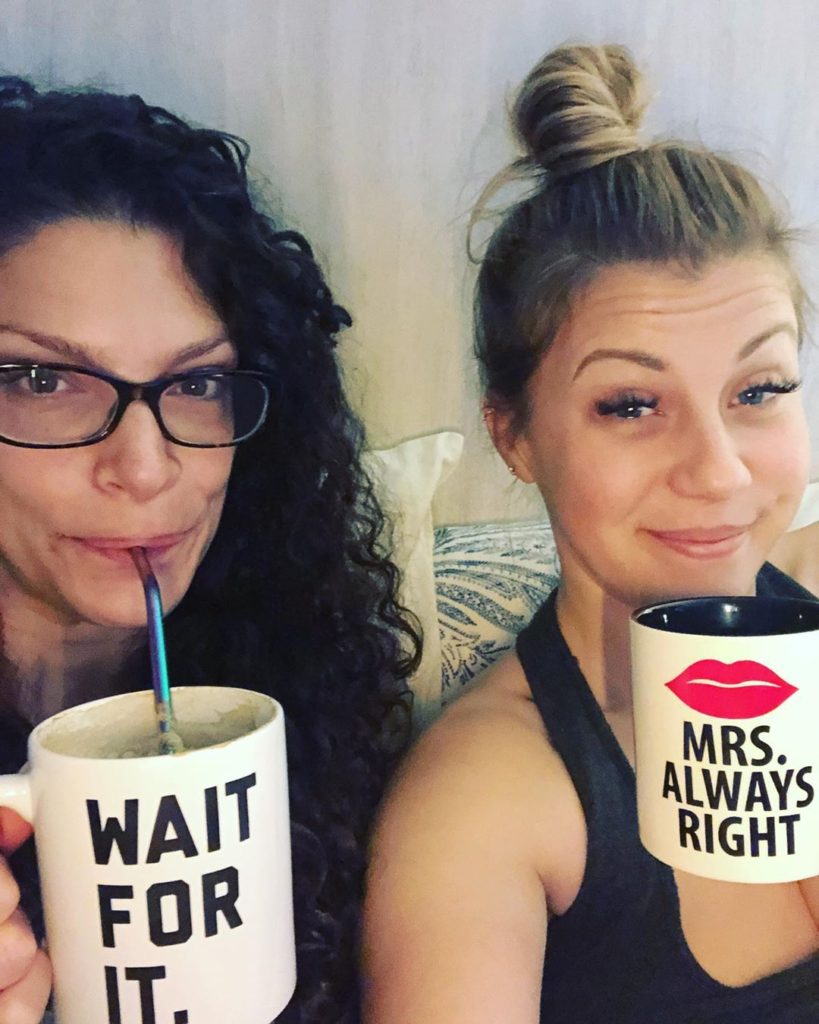 ---
Jodie just posted this funny selfie of she and her podcast co-host Celia Behar on the "couch doing interviews in voices that sound like Bea Arthur." She writes, "Wow. @theceliabehar and I look so hot this morning doing radio interviews. From my bed. With voices that sound like Bea Arthur. So hot. #neverthoughtidsaythis #july10 #subscribenow #notenoughcoffee — Make sure to find us and subscribe on iTunes , Spotify, iHeartRadio , or any other podcast app. — Subscribe now! PREMIERS JULY 10!! FOLLOW US ON IG AND FB."
Friends Forever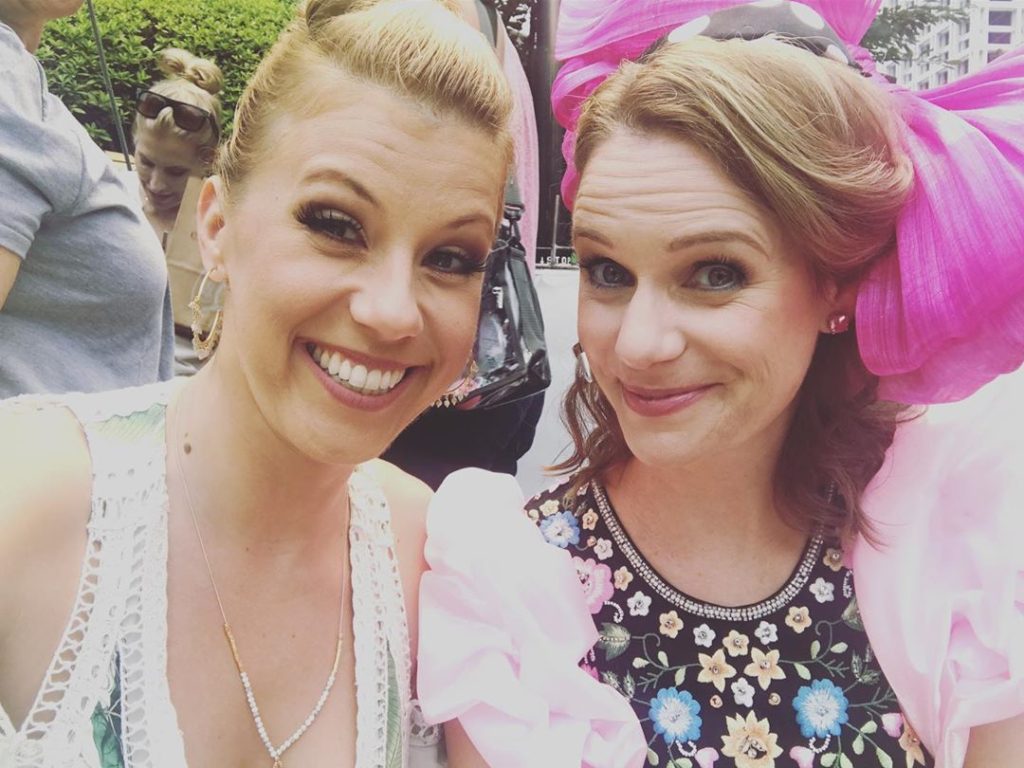 Celia isn't her only good friend that she's been hanging out with. Jodie recently posted a special birthday message to her "forever friend" of over 30 years, Andrea Barber. Though they may bicker a lot in their 'Fuller House' scenes, these two are super close in real life.
Sweetin said, "Happy, happy birthday AB @andreabarber ❤️❤️❤️ You are truly one of my favorites and a forever friend. Here's to many more years of turkey basting, full crew pranks on set, yelling at casino dealers, laughs and lunch time therapy sessions, haha! Love you lots and hope you're celebrating YOU!! Xoxo"
Andrea just celebrated her 43rd birthday on July 3rd with a super special surprise from her favorite boy band, New Kids on the Block! Feeling the Vibe was there for her special moment. Check it out!
You can pre-save the podcast on Apple, Spotify, and all other major networks where podcasts are available. It will officially be released on July 10, and you can keep up with updates @NeverThoughtIdSayThis on Instagram.
---
MORE ON JODIE SWEETIN
Why is Jodie Sweetin, Mother of 2, Saying "No Kids Allowed?"
Fuller House Season 5 Has Premiere Date on Netflix
First Look at Jodie Sweetin's New Movie, 'Love Under the Rainbow'
Kari Highman is a Beauty and Fashion Blogger at Feeling the Vibe Magazine. Otterbein Alum (2017) – English & Psychology. Always learning & creating. Avid fan of mid 2000's TV & pop music. Comments or tips, email kari@feelingthevibe.com