Joey McIntyre, the youngest member of the famed boy band NKOTB is still hangin' tough at 46 years old.
He is going on a much needed getaway with his wife of 16 years, Barrett Williams-McIntyre. McIntyre is coming off of a rigorous schedule, as the Mixtape Tour ended only in mid-July. The dad of 3 got back together with the boys in the band for an epic tour over the summer. They invited blasts from the past groups Salt-n-Pepa, Naughty by Nature, Tiffany, and Debbie Gibson to join them.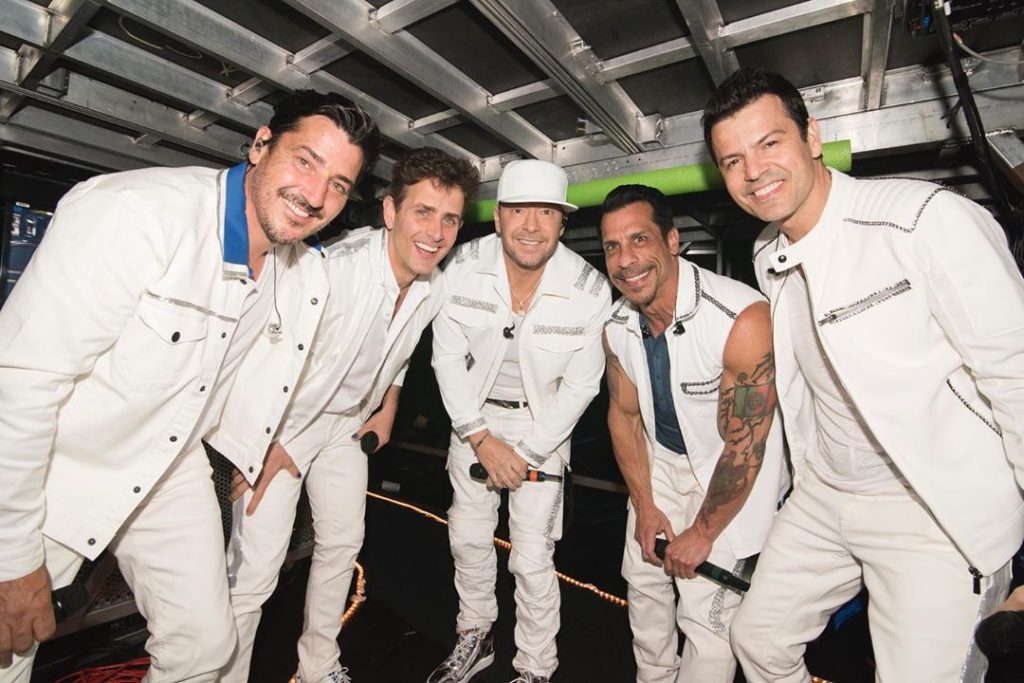 ---
All of the original members sang and danced their hearts out all over the country. Jordan Knight, Jonathan Knight, Donnie Wahlberg, Danny Wood and of course Joey were still receiving all the adoration from their fans as they screamed at the top of their lungs when the guys took the stage at arenas everywhere.
Joey Takes a Trip with His Wife
Now Joey is getting back to reality as he spends time with his family. He made a move recently to the east coast after years of living in Los Angeles. So naturally, he and his wife took their getaway to Provincetown, Massachusetts. He shared a cute photo of the couple in a convertible Mercedes car as they drove up to a beach home.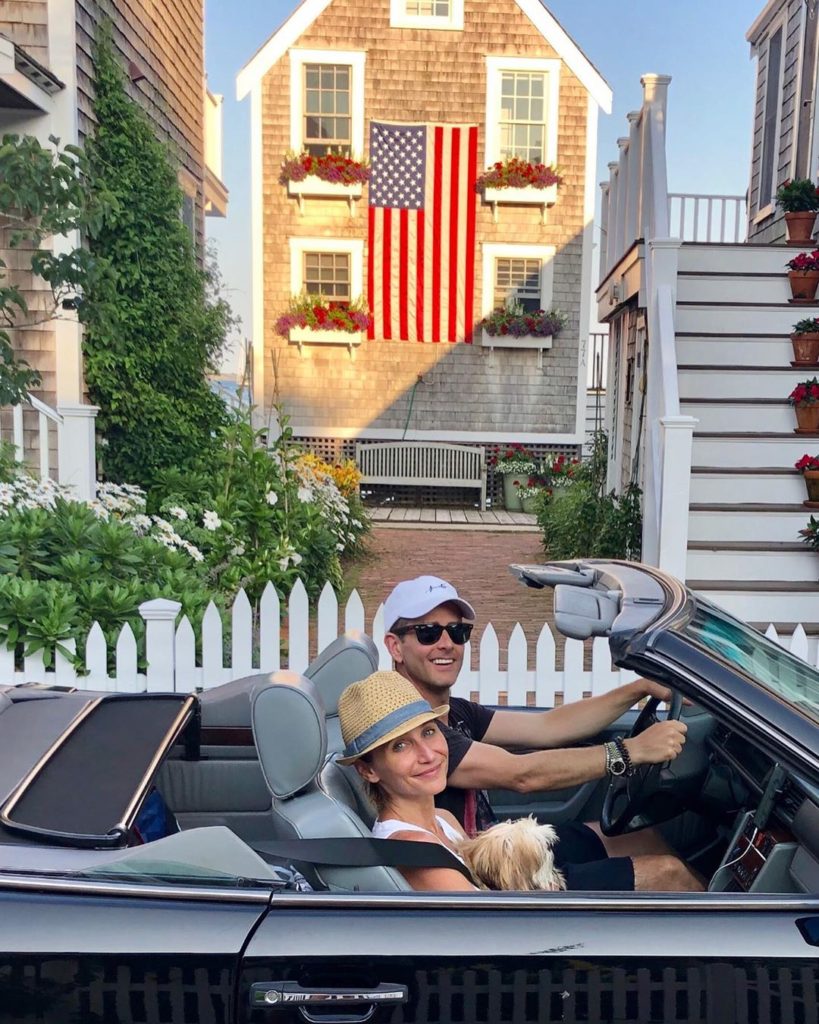 ---
When the kids are away, the parents will play. That was definitely the case for Joey and his wife.
Joey captioned the photo, "Amazing time in #PTown!! Thx T and B!! Can we do it again? Like in a week??" summervacay #kidsatcamp 🙂"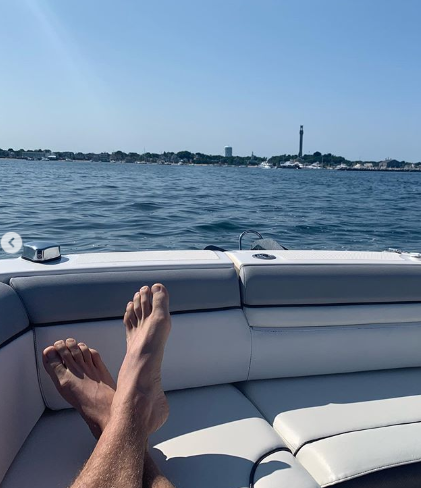 ---
How Did Joey McIntyre Meet his Wife?
Joey and his wife, Barrett met back in August 2002 when the NKOTB singer walked into her real estate office. She actually didn't even know who he was! Her co-workers were excited to see Joey coming in, but Barrett on the other hand had to Google him to find out who he really was.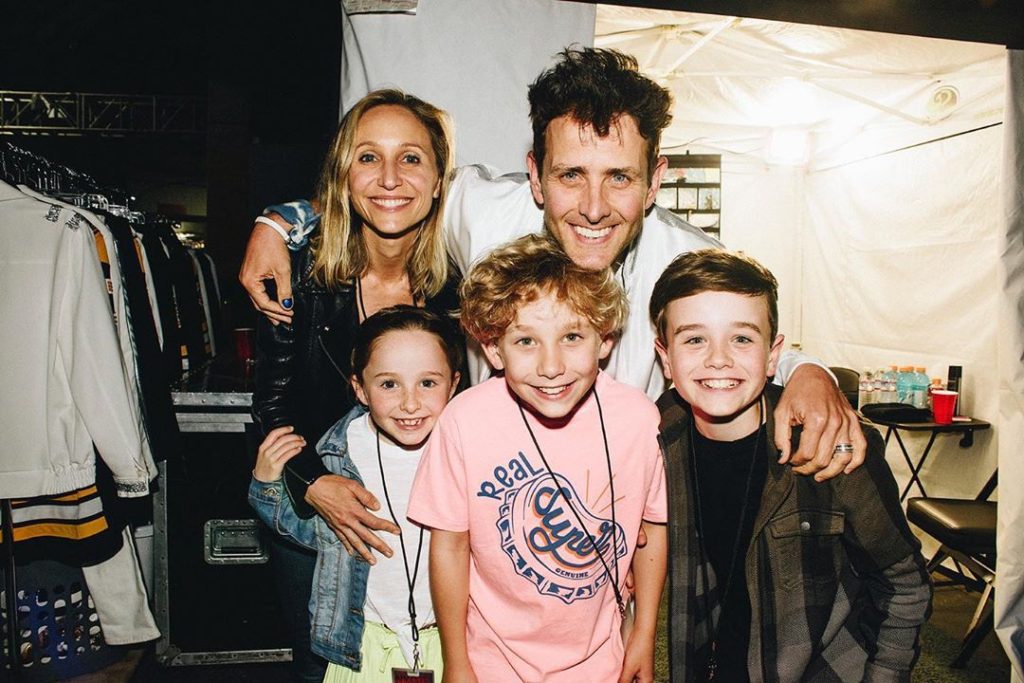 ---
To top it off, he was actually her very first client. She was new in the field and was tasked with finding him his perfect home, which she did in Venice California. McIntyre said, "It was the biggest life-changing moment I have ever experienced."
Only a year later, did they tie the knot in New York City's Plaza Hotel. Fast forward 16 years and the couple have welcomed 3 adorable children, Griffin, Kira, and Rhys.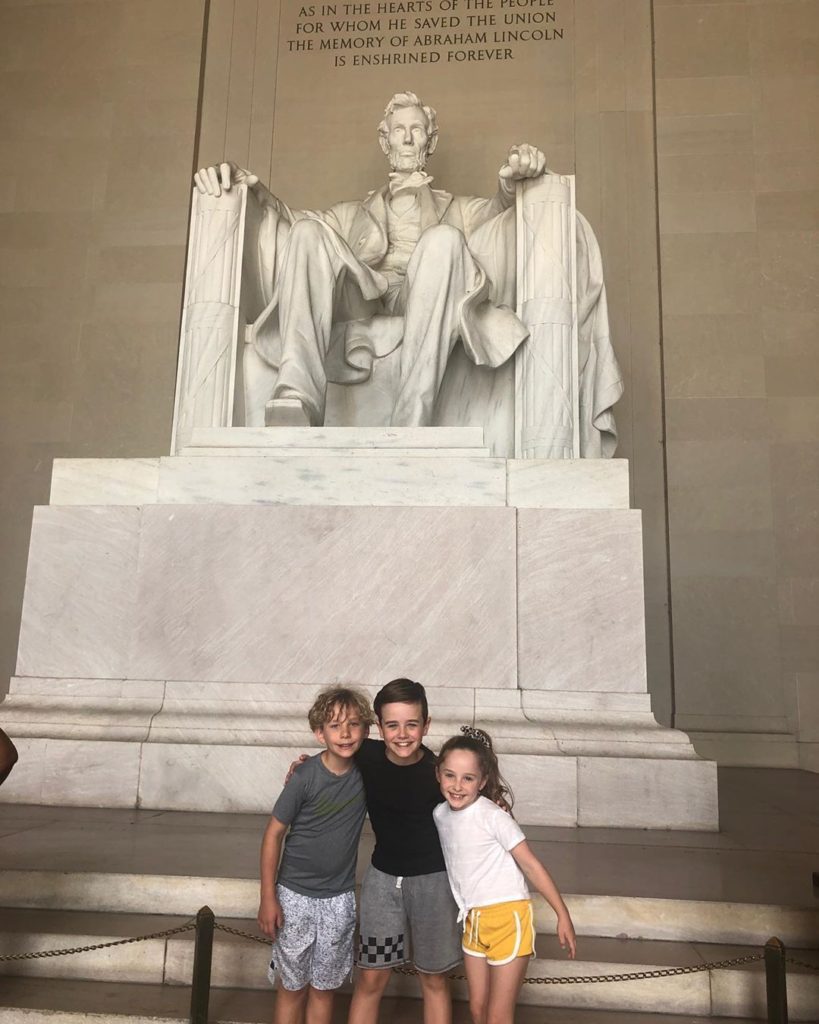 ---
Joey Wows the Fans on the Mixtape Tour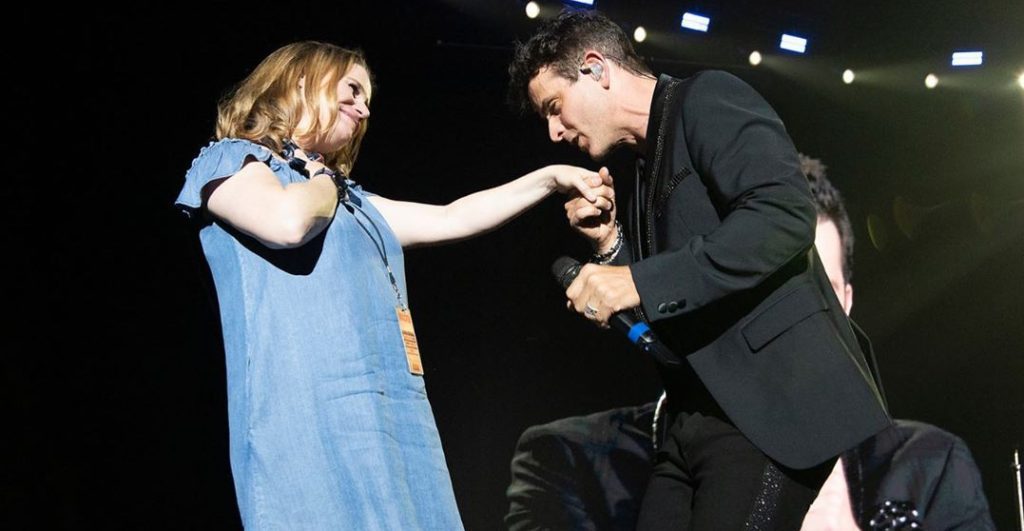 While Joey is taking some time off with the family, we can take some time to recap his awesome moments from the Mixtape Tour with the NKOTB guys. On their tour stop at the Mohegan Sun in Connecticut, the audience got a surprise when 'Full House' and 'Fuller House' star Andrea Barber was pulled up on stage to get serenaded for her birthday by none other than, Joey.
Let's also take the time to appreciate Joey's vocals and emotions on his huge hit that he has been singing for 30 years, "Please Don't Go Girl." Take a look at the video below:
MORE ON NKOTB
Who is Joey McIntyre? 6 Fun Facts About the NKOTB Singer
Andrea Barber Gets 'NKOTB' Birthday Surprise from 'Fuller House' Co-Star Candace Cameron Bure
Candace Cameron Bure Takes Over Andrea Barber's 'Fuller House' Vlog – Details Inside!
The 5 Times Andrea Barber Fangirled Over the New Kids on the Block Courtney Rose is an Entertainment Writer at Feeling the Vibe Magazine based in New York. Pop culture and rom-com obsessed. Studied Journalism and is up to date on all the latest entertainment news. For tips or comments, email me at Courtney@feelingthevibe.com