Jay Cutler is seeing someone new. Not even a year after he was rumored to be dating Southern Charm's Madison LeCroy, Jay's now attached to actress and country music singer Jana Kramer. The duo have been spotted together a couple times, and things seem to be heating up as sources told US Weekly they "acted like a couple" during their night out at the VIP opening of The Supper Club at The Twelve Thirty Club on September 22 in Nashville, Tennessee. Not to mention, there are some surprising connections to Music City, and yes, even Kristin Cavallari. Keep reading below for more about Jay and Jana's relationship timeline, as well as all those shared connections.
Jay Cutler & Jana Kramer: a timeline of their romance
Jay Cutler and Jana Kramer first made headlines with a possible romance earlier this month when the duo were seen out in Nashville. Cutler and Kramer ventured out in Nashville again recently with the club opening, apparently hanging out with fellow Tennesseans Eric and Jessie James Decker, who were also in attendance.
Jana revealed on her Whine Down podcast that it was "really hard" to see her ex-husband Mike Caussin while out on September 8, even though she was "there as well doing [her] thing." She and Mike finalized their divorce in July of this year; they share kids Jolie and Jace together. Recently, she opened up about her difficult year through the release of her new single "Voices." She wrote on Instagram that she "felt strong" and told fans that "you are worth it, you are enough, you aren't broken."
Even though she's been so open with her life online, one thing Jana may be close-lipped about from now on? Her personal life when it comes to relationships. "I just want to keep things close to me cause if not they will get so picked apart. I just wanna be careful about that 'cause I feel like I got really burned sharing too much of my last relationship, so I wanna keep things a little closer to my chest," PEOPLE reported.
Speaking of previous relationships, as you know, Jay Cutler was married to Kristin Cavallari. In March of 2020, Feeling the Vibe reported that the couple celebrated being together for a decade when they filmed Very Cavallari in 2019. Kristin and Jay share three kids together: sons Camden (Cam) and Jaxon (Jax), as well as daughter Saylor. They filed for divorce in April 2020, Cavallari announced on Instagram.
Jay's not the only one who's moved on. US Weekly reported that Kristin Cavallari is dating country singer Chase Rice. This news comes after she was linked to comedian Jeff Dye; Kristin never commented on those rumors, nor the report coming out now about she and Chase. She's "too busy" living her best life, judging by her latest IG photo which reads: "Sorry I haven't responded to you" featuring Cavallari posing poolside.
She and her good friend Steph "Biegs" Biegel – fans of Very Cavallari will remember her from the E! reality show – have been hanging out too. Kristin posted a couple snapshots from their outing to her IG Stories, which you can see below.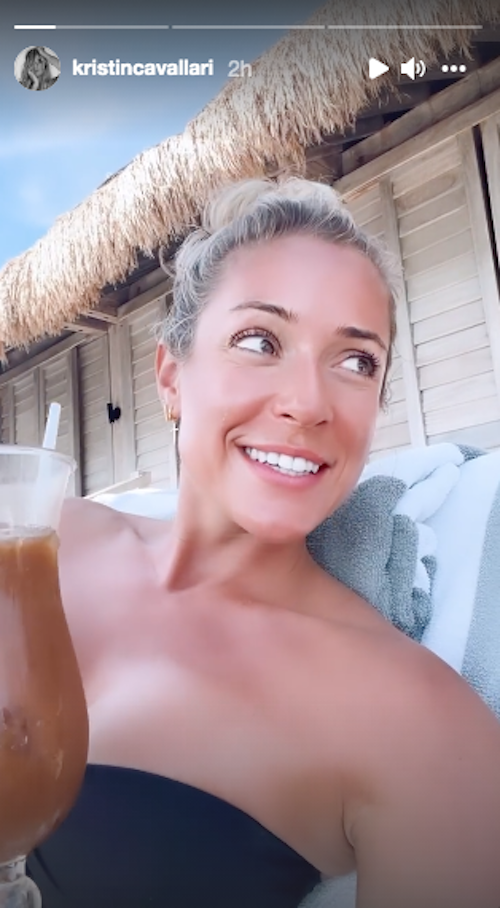 Any other details?
Now, about those interesting connections between Kristin Cavallari and Jana Kramer. While the two have never been "best friends," they were co-stars in a 2009 film called Spring Breakdown. The two women have also lived in Nashville for a few years – Kristin since 2017 and Jana returned in 2019. Another thing they have in common were their former spouses. Both Mike Caussin and Jay Cutler were professional football players – Mike played for the Buffalo Bills; Jay for the Chicago Bears.
A past connection that may surprise some people? Stephen Colletti. Now, a lot of fans remember Kristin and Stephen's IRL relationship that played out on MTV's Laguna Beach. But, some may not know that Stephen played Jana's onscreen boyfriend on the WB/CW show One Tree Hill. Both women remain friendly with Colletti today.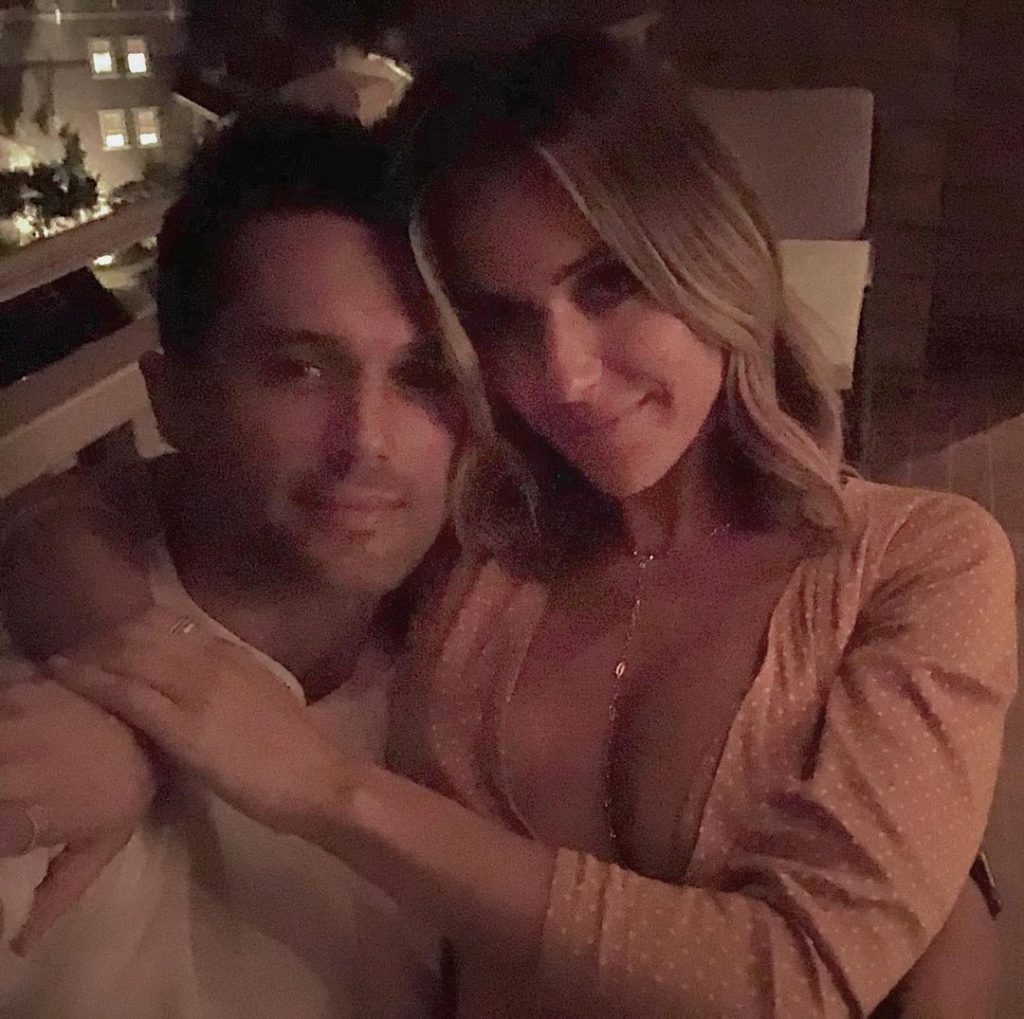 Prior to Jana and Jay becoming an item, Kristin and Jana were friendly on social media. Unfortunately, neither follow each other online now. One person that does follow Jana on Instagram though? Jay Cutler. Interestingly enough, like Jana, Jay's begun his own podcast called Uncut, where he speaks to athletes, musicians, etc. about their careers and life in general.
While neither Jana, Jay, or Kristin have commented on their current romantic entanglements, each seem to be doing what they need to post-divorce. Be sure you're following Jay Cutler, Jana Kramer, and Kristin Cavallari on Instagram to keep up with their everyday lives.
---
RELATED ENTERTAINMENT NEWS
Kristin Cavallari Reveals Workout to Her Super Toned Legs – See Video
Southern Charm's Madison LeCroy Responds to Jay Cutler Rumors
Kristin Cavallari's BFF Justin Anderson Defends Her Parenting Style
If you purchase an independently reviewed product or service through a link on our website, Feeling the Vibe may receive an affiliate commission.
Kari Highman is a Beauty and Fashion Blogger at Feeling the Vibe Magazine. Otterbein Alum (2017) – English & Psychology. Always learning & creating. Avid fan of mid 2000's TV & pop music. Comments or tips, email [email protected]