In tonight's season 3 finale of Very Cavallari, Kristin Cavallari and her husband, Jay Cutler are celebrating 10 years of being together. The couple, who first met back in 2009, celebrated their special day in 2019 when they finished filming the show. So in honor of this milestone, keep reading below for more on their relationship – from their firsts, to their family now.
How did Kristin & Jay Meet?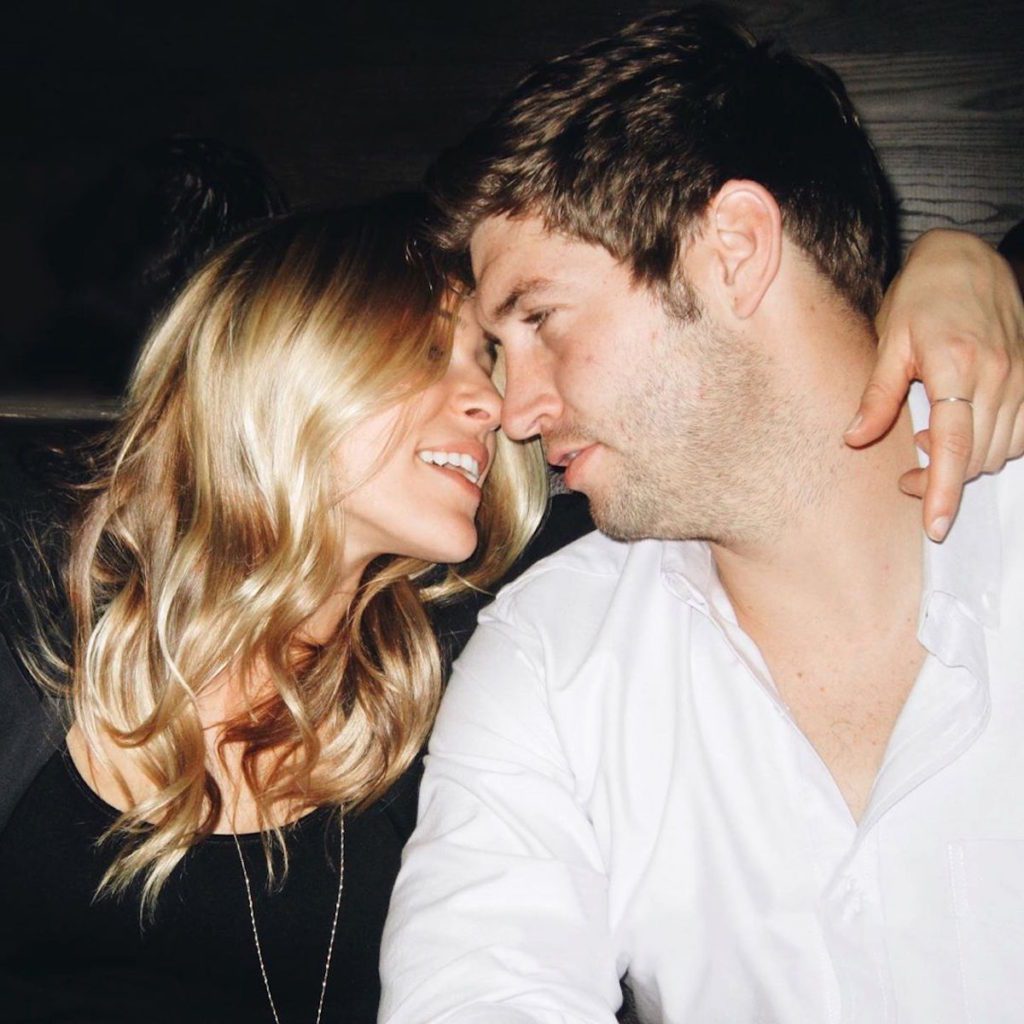 Kristin and Jay's first attempt at meeting didn't go as smooth as you may think. Turns out, way back when in 2009, Kristin's publicist told her that Jay wanted to meet her, fly her out to Chicago and take her out on a date. If you recall, back then, Jay was the quarterback for the Chicago Bears football team. The result? Nothing! That's because Kristin rejected the invitation, as she was in the middle of filming The Hills, and she "didn't want a boyfriend in Chicago."
As fate would have it, a year later, Kristin was back in Chicago (that's where her mom lives) and she attended a football game. Her mom was actually the one who reminded her about Jay's offer, and so Kristin decided to give it a shot. Long story short: she thought he was cute, and they hit it off! You can see the obvious evidence of that in the photo above from Kristin's IG!
Then what happened for them?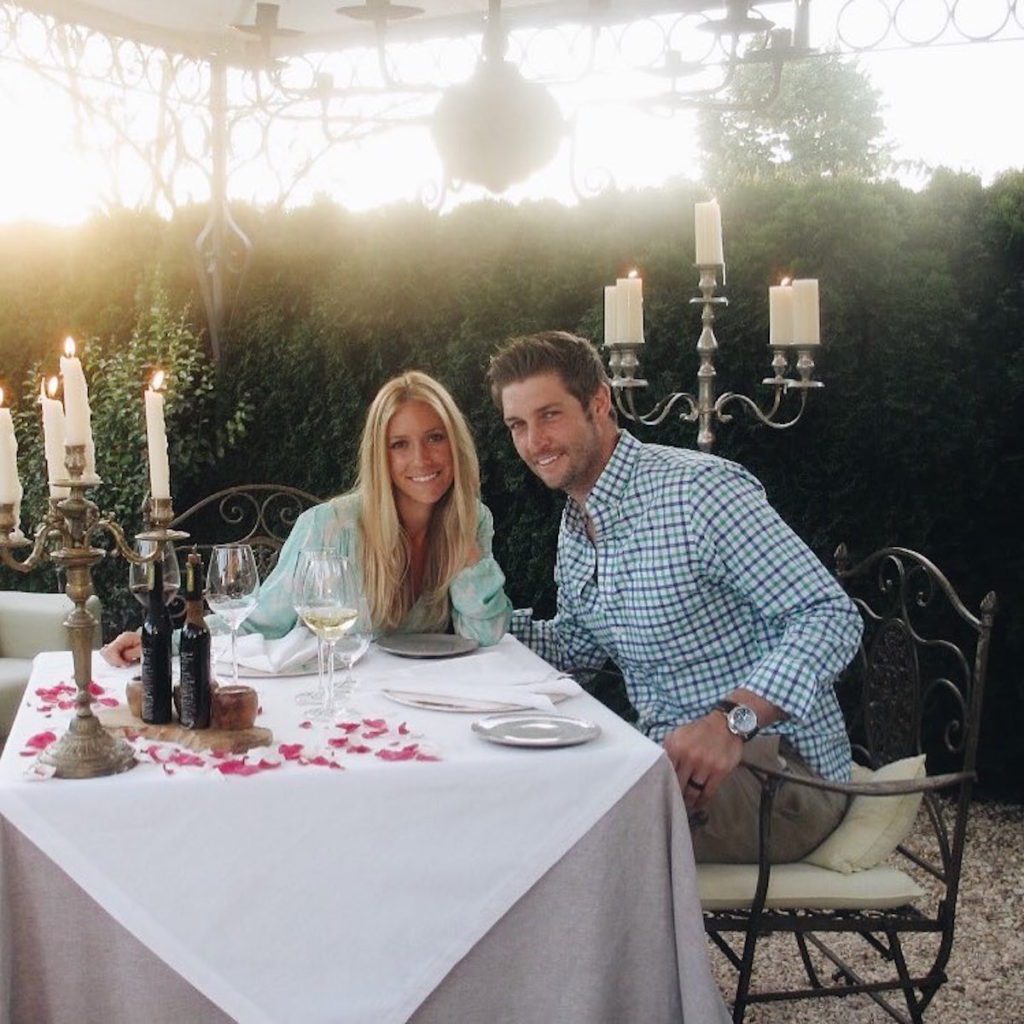 Kristin met Jay when she was 23; and the two got engaged after 8 months of dating. How cute do they look in the above photo from Kristin's Instagram? If you remember on the camping trip episode of Very Cavallari, Kristin opened up to her longtime friend and hairstylist, Justin Anderson about her relationship with her husband early on.
She had said that the reason why she ended up calling off the engagement in 2011 was that at the time, she wasn't sure if she wanted to get married. Not to worry though, because a few months later, when Kristin was competing on Dancing with the Stars in the fall of 2012, Jay was seen cheering her on. She confirmed they had gotten back together, and their engagement was back on.
Wedding Bells and Baby Names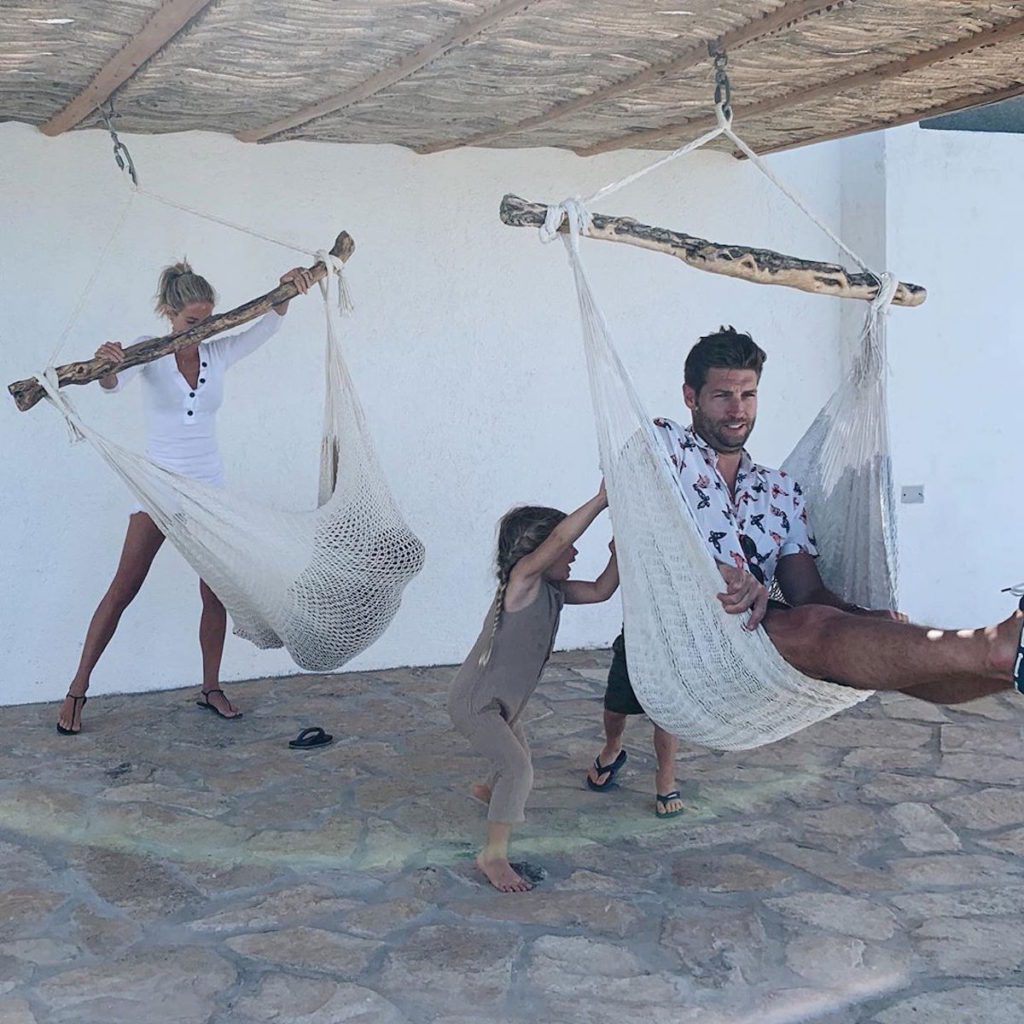 Next up for the couple? Their first child! According to MTV, Kristin announced in 2012 that she and Jay were pregnant. She also told Justin on Very Cavallari that learning of her pregnancy was what helped her to change her views on marriage. She was "so happy they decided to get married." Their first child, son Camden, was born that summer.
In the fall of 2013, Kristin announced via Twitter that she was expecting another baby boy. Jaxon (or Jax, as they often call him) was born in May 2014. Their third and final child, little girl Saylor, was born in November of 2015. Kristin and Jay are both very hands-on parents, and have worked very hard to make sure their family stays stable and happy. Just look at how much fun they're having in the photo from Kristin's IG above!
The one thing they've both agreed on? Their kids won't be seen on their reality show until they're 18 – and that's even if they choose to. Makes sense, considering Kristin had a tumultuous past with reality TV during her teen years.
Kristin & Jay's Life Now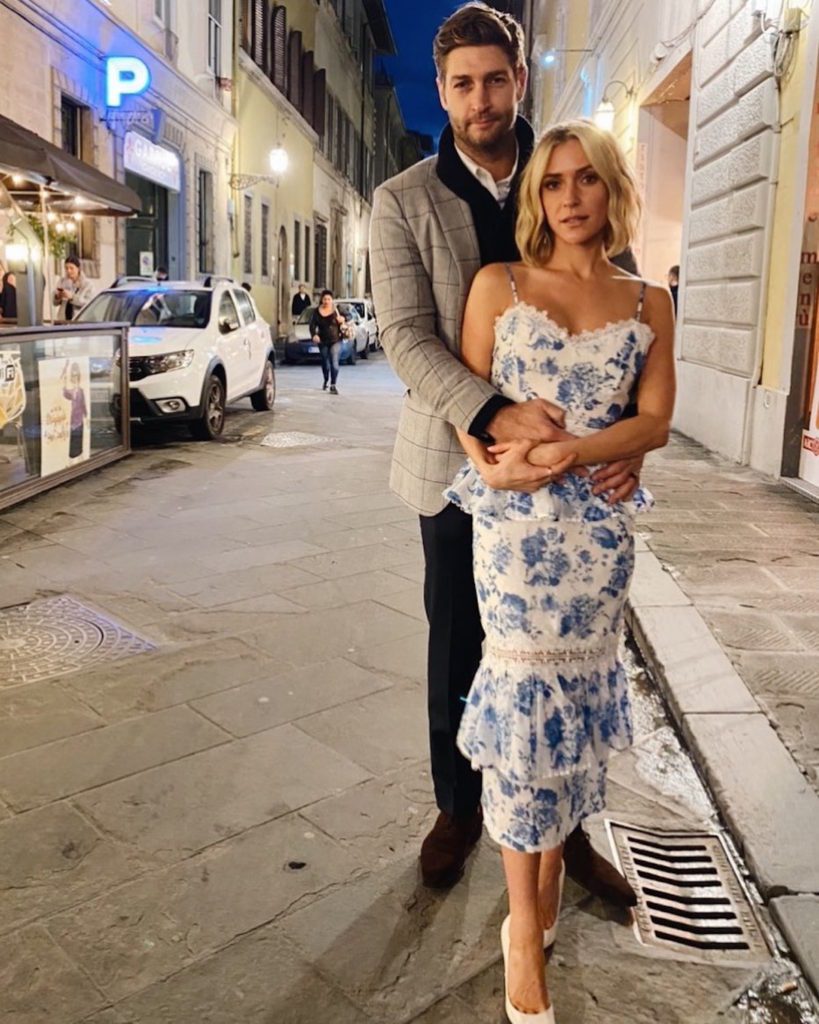 With their kids growing up quite fast, Kristin and Jay definitely have their hands full. On Very Cavallari season 3, you saw that Kristin decided to open up a second Uncommon James store in Chicago, which kept her very busy. Being the great husband that he is, Jay was there by her side to support her new endeavors.
Another example of the couple's long-lasting relationship is how Jay helped Kristin discover her family roots in Italy. On that trip, they spent time together just the two of them (see the photo above from Kristin's IG for proof!) to sort of relive their honeymoon. Jay was also by Kristin's side when she honored her late brother Michael in Italy.
Through thick and thin, Kristin and Jay have never had a dull moment. They keep things fresh by communication, still have date nights or tropical trips, and not to mention some fun banter. You can check out some of their best moments from this Very Cavallari IGTV video below:
To see more of Kristin and Jay being the very definition of #couplegoals, be sure to tune into the Very Cavallari season 3 finale tonight at 9/8 c on E!
---
MORE VERY CAVALLARI NEWS
Brittainy Taylor & Friends Go for Wine and Botox on Very Cavallari
5 Fun Facts About Brittainy Taylor's BFF, Abbie Fleener from Very Cavallari
Kristin Cavallari Meets Her Extended Family in Italy on All-New Very Cavallari
Kari Highman is a Beauty and Fashion Blogger at Feeling the Vibe Magazine. Otterbein Alum (2017) – English & Psychology. Always learning & creating. Avid fan of mid 2000's TV & pop music. Comments or tips, email kari@feelingthevibe.com