The drama hasn't stopped for Southern Charm's Madison LeCroy regarding her rumored romance with former Very Cavallari star Jay Cutler. She took to social media over the weekend to respond to the gossip, even bringing "receipts." So, what exactly did Madison say about Jay? And how did his ex-wife Kristin Cavallari manage to find herself in the middle of things again? Get all the details below.
Madison LeCroy on Jay Cutler: "He Pursued Me"
Southern Charm star Madison LeCroy used her Instagram Story to clear her name in regards to all the talk about she and Jay Cutler. She posted her side of things, which included a few text message exchanges allegedly between she and Jay.
From the looks of it, Madison wanted Jay to ask before booking a flight to hang out with her. When his name came up in a negative way, he apparently texted her, saying he "didn't appreciate" that. Madison replied with the fact that she's "done nothing but respect you and your privacy."
Their conversation didn't stop there. In another screenshot, Madison wrote that she "never said anything about Kristin [Cavallari]" and that she wanted no part in the drama. She ended with telling Cutler that: "you initiated and pursued," and that if he didn't want something real with her, then he shouldn't have made a move in the first place.
The Southern Charm star posted a selfie to her IG Stories featuring the former Chicago Bears QB writing: "Too bad it didn't work out." Madison also took to Instagram with a photo captioned: "Unbothered."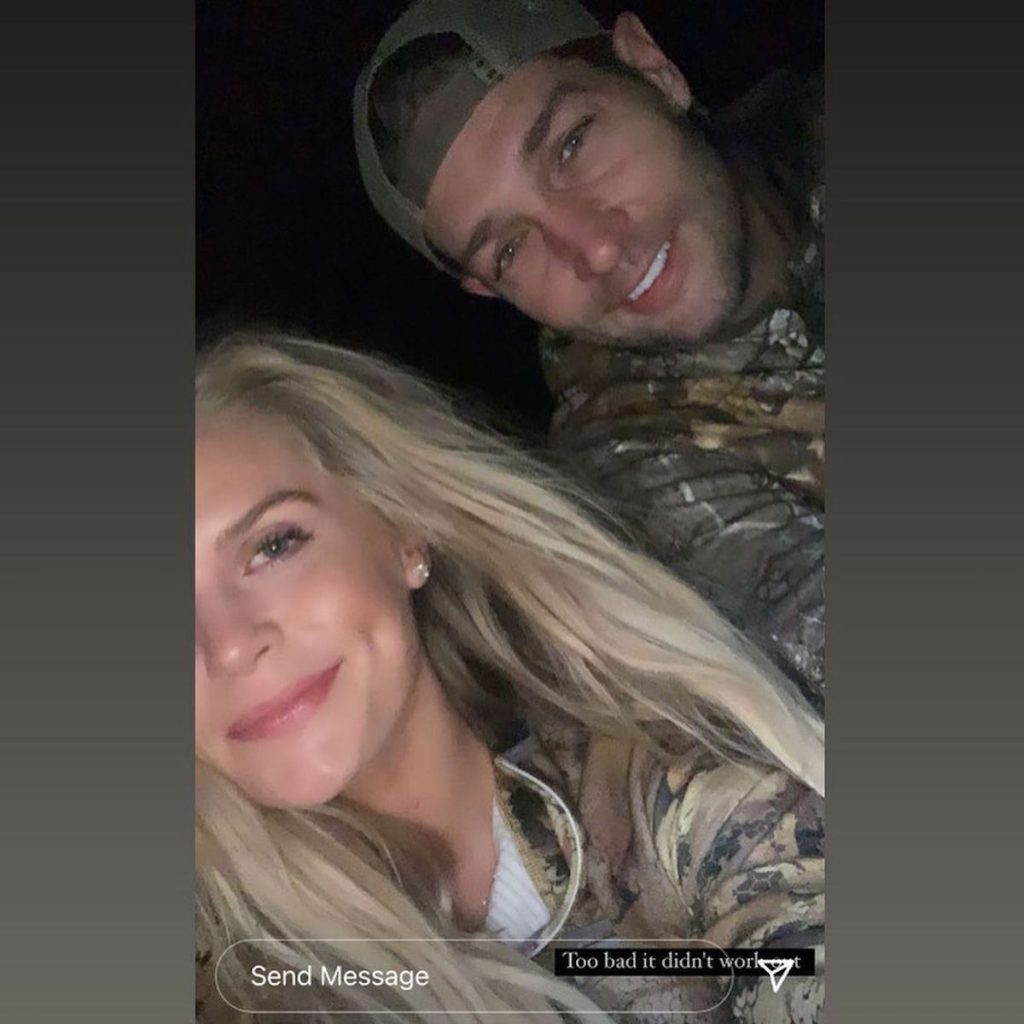 So, what do Madison and Jay have to do with Kristin Cavallari?
While neither Kristin or Jay have responded to her posts, Kristin's BFF Justin Anderson came to her defense once again. According to US Weekly, Justin said that Madison's "making something out of nothing" amidst all the Jay Cutler drama.
His response came on the heels of Kristin posting a photo of she and Jay on Friday, writing: "The world is full of users. 10 years. Can't break that." It didn't go unnoticed by fans that her ex-husband posted the exact same photo and caption.
Whether or not Madison was responding to that specific photo is unclear, but she's been the subject of rumors since earlier this month. Feeling the Vibe reported on that story, where she said she's not "kissing and telling" about she and Jay.
Even though Madison's said her piece, don't expect Kristin to react. She told Good Morning America a little while ago that she doesn't read into the negativity on Instagram. Guess both blondes aren't letting the gossip get to them, and are focusing on their own lives.
If you want to keep up with Madison, Jay, and Kristin, be sure you're following them on Instagram, which we have linked in their names above.
---
RELATED JAY CUTLER, MADISON LECROY & KRISTIN CAVALLARI NEWS
Jay Cutler Rumored to Be Dating Southern Charm's Madison LeCroy
Kristin Cavallari's BFF Justin Anderson Defends Her Parenting Style
Jay Cutler Posted Instagram Video Featuring Shannon Ford – Get Details
Kari Highman is a Beauty and Fashion Blogger at Feeling the Vibe Magazine. Otterbein Alum (2017) – English & Psychology. Always learning & creating. Avid fan of mid 2000's TV & pop music. Comments or tips, email kari@feelingthevibe.com