The New Kids on the Block might be on break after their successful summer Mixtape Tour, but founding member Donnie Wahlberg has been busy filming season 10 of 'Blue Bloods' in NYC.
Donnie who portrays Detective Danny Reagan on the CBS drama is a big basketball fan. While he is usually receiving all the admiration from the Blockheads (NKOTB fans), it was his time to do some fangirling when he bumped into Celtics professional Enes Kanter.
Wahlberg who is very active on social media posted this photo of he and Kanter with the caption, "Got him on the Celtics, now we gotta get him on Blue Bloods."
Who wants to see Kanter guest star for season 10? We're all for it!
This isn't the first time Donnie has shown his love for the Celtics. Last April, he posted a selfie with fellow NKOTB member Danny Wood at a Celtics game with the caption, "When we are back here with @nkotb in two weeks on the #MixTapeTour — we're all Hoosier. But tonight — we are all @celtics! #CUsRise ☘️."
If you were lucky enough to catch a show on the Mixtape Tour, then you didn't only get the pleasure of watching the New Kids on the Block perform but you also saw Naughty By Nature, Salt-N-Pepa, Debbie Gibson, and Tiffany in the mix!
Wahlberg took in a game with member of Naughty by Nature before the tour started in last December 2018. "Doing a little courtside recon at @tdgarden with @kaygeenbn for #MixTapeTour!! Gonna get crazy in 2019!!! And yes — he is rooting for the @celtics!!"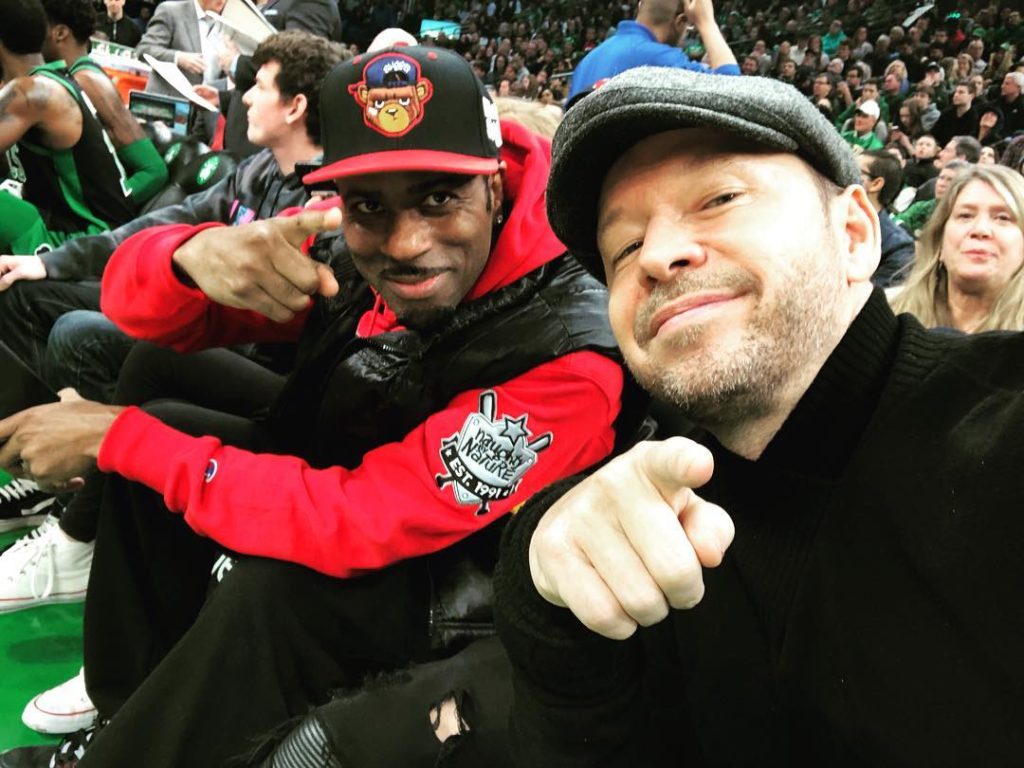 Donnie is currently shooting season 10 of CBS's 'Blue Bloods' which will premiere on September 27, 2019.
MORE ON NKOTB
50 Fun Facts about the Cast of 'Blue Bloods' featuring Donnie Wahlberg, Bridget Moynahan, & More!
50 Surprising Facts About Donnie Wahlberg from NKOTB – To Celebrate His 50th Birthday!
Donnie Wahlberg Pays Visit to the Man That Started NKOTB, Maurice Starr
35 Surprising Facts About Jordan Knight from NKOTB – You Won't Believe #28 Courtney Rose is an Entertainment Writer at Feeling the Vibe Magazine based in New York. Pop culture and rom-com obsessed. Studied Journalism and is up to date on all the latest entertainment news. For tips or comments, email me at Courtney@feelingthevibe.com