On Siesta Key's season premiere, there was drama unfolding for just about every cast member. One member of the cast had a secret to reveal, and we've got the scoop on what went down. Keep reading below to see what happened when Cara Geswelli finally told Garrett Miller about her major change.
Cara revealed to her boyfriend, Garrett that she had gotten a nose job. Throughout the episode, it seemed as though she was waiting for him to pick up on the new change to her face; but when he didn't notice it, she was pretty pissed. Yikes – talk about an awkward moment. You can see a before and after photo below: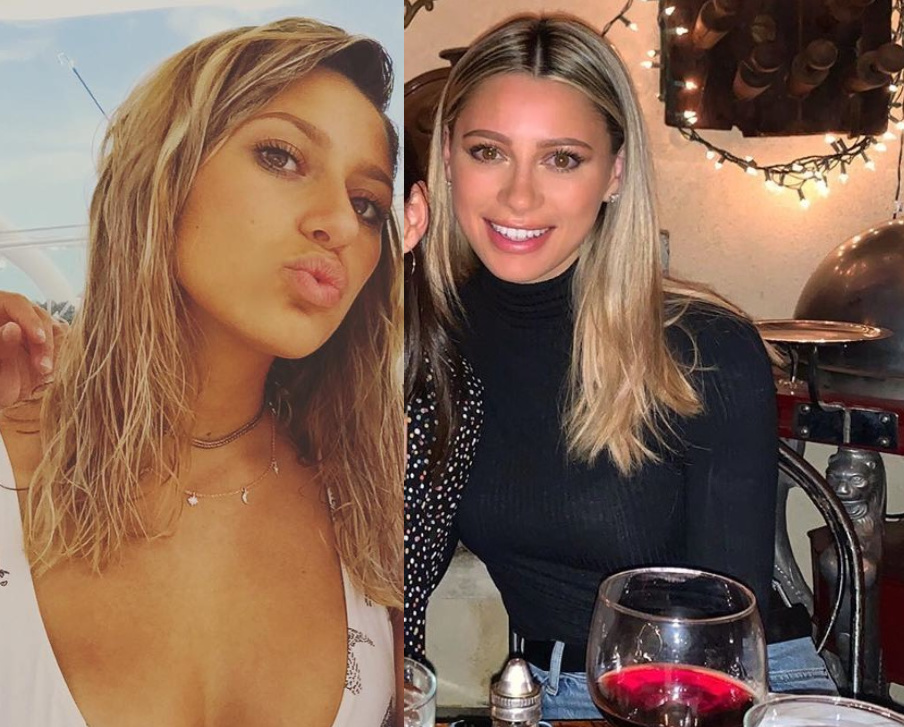 Of course, in Siesta Key, it's never really that simple, as all the drama is kind of connected. See, Garrett not noticing her new nose wasn't the only thing Cara was dealing with. She and fellow cast member Kelsey Owens (Garrett's ex-gf) aren't exactly friends, and the two became enemies in Tuesday's episode.
Even though Kelsey hasn't been Garrett's girlfriend since season 1 of the show, she seems to have a major presence in Garrett and Cara's current relationship. Fans saw the two arguing over her a couple times in the season 3 premiere. Between the nose job and the drama with Kelsey, it's easy to see why Cara's a little on edge. Too bad it seems to be causing issues between her and Garrett. See a clip below and decide where you stand.
Guess Chloe was right last season when she said: "Secrets are never safe in Siesta Key." Now that things are out in the open, will the drama simmer down? Or is it just beginning to heat up? Tune in to new episodes of Siesta Key Tuesday nights on MTV to find out!
---
MORE SIESTA KEY NEWS
Juliette Porter Claims Cara Geswelli Cheated on Garrett Miller Prior to Siesta Key Season 3 Premiere
Brandon Gomes Confronts Madisson Hausburg's New Boyfriend, Ish on Siesta Key Premiere
Will Cara & Garrett Be on Siesta Key Season 3?
Will Juliette Porter Still Be Part of Siesta Key After Split with Alex Kompo?
Kari Highman is a Beauty and Fashion Blogger at Feeling the Vibe Magazine. Otterbein Alum (2017) – English & Psychology. Always learning & creating. Avid fan of mid 2000's TV & pop music. Comments or tips, email kari@feelingthevibe.com