Madisson debuted her new older boyfriend tonight on MTV's 'Siesta Key.' However, she had quite a mixed reaction.
One of the very first people she told the news to was the "town mayor" Chloe Trautman. Chloe was in absolute shock and exclaimed "Ish!" That was the nickname the crew called him when he produced season one of 'Siesta Key.'
"How old is he?!" Chloe asked Madisson. "46," she reveals. "That's cool, he's old enough to be our father," replies Chloe. However, she seems pretty happy for her friend.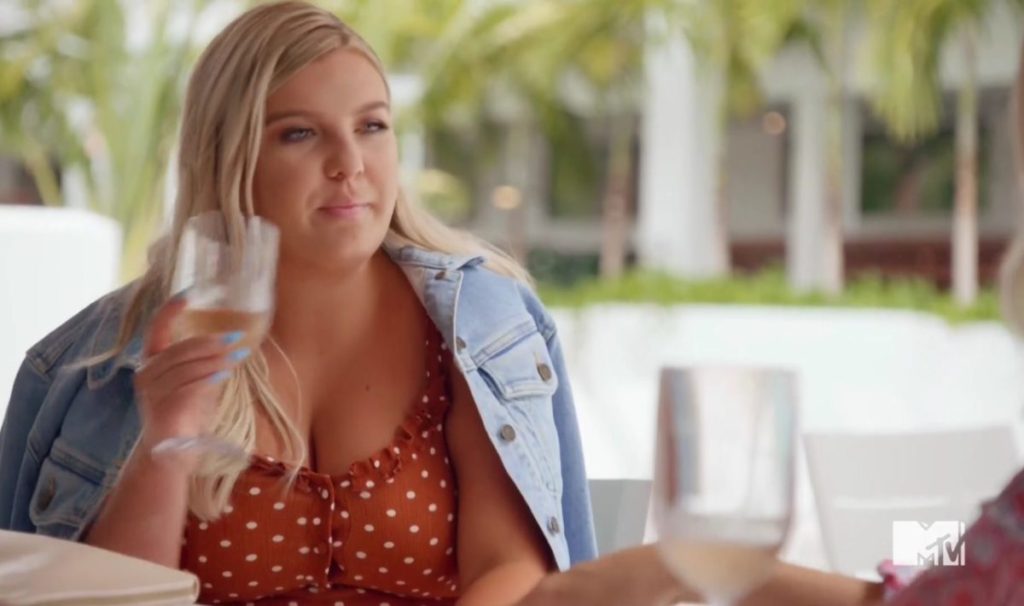 ---
While Madisson was dining out with her new boyfriend in Los Angeles, they exchanged "I love yous" and Madisson had a question to ask. She requested for him to come see everyone again to make their official announcement to the group.
RELATED: Madisson Reveals When Crush Started on Bf, Ismael Soto
He agreed and when they walked in to Juliette's graduation party, there were definitely mixed reactions! The girls, including Juliette and Amanda's jaws dropped open and they were smiling.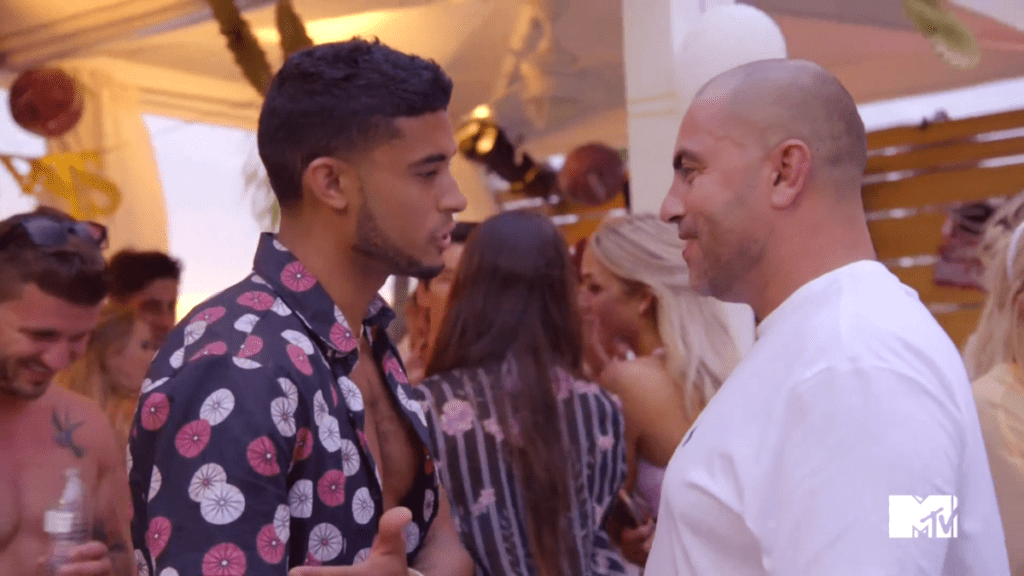 ---
However, when Brandon (ex-boyfriend to Madisson) took notice to the new couple, he confronted his former producer. "You've been eyeing her all this time," he told Ish who denied it. "That's Bulls***" exclaimed Brandon. Ish pushed back, "Everyone is happy, and you come in here pushing my face."
When Chloe approached Brandon he visibly became upset. Who can blame him? But Chloe didn't back down, telling him he never should have cheated on her.
Another person who questioned this relationship was someone close to Madisson. It didn't play out in the premiere episode of 'Siesta Key' season 3, but Madisson's father wasn't all for the new relationship his daughter is in either. That's coming up!
Madisson Reacts to Brandon's Conversation with Ish
Madisson was just as surprised at Brandon's reaction to her new boyfriend as the viewers were when they watched on Tuesday evening. "It was shocking. I expected him to be surprised, but I did not expect him to be so aggressive," she told MTV News. "He's very chill usually. He definitely surprised me the most."
'Siesta Key' season 3 premiere did not disappoint. Be sure to tune into MTV on Tuesdays at 8pm EST for all new episodes.
MORE ON SIESTA KEY
Juliette Porter Makes Cheating Claims to Cara Geswelli Prior to 'Siesta Key' Season 3 Premiere
Madisson's Father Disapproves of Relationship with "Ish" on 'Siesta Key'
Madisson from 'Siesta Key' is Dating Her 46 Year Old Producer, Ish Courtney Rose is an Entertainment Writer at Feeling the Vibe Magazine based in New York. Pop culture and rom-com obsessed. Studied Journalism and is up to date on all the latest entertainment news. For tips or comments, email me at Courtney@feelingthevibe.com