After watching Nathalie Kelley and Victor Rasuk play Noa Hamilton and Daniel Garcia on "The Baker and The Beauty," fans can't help but wonder if the two are together. Here's everything we know:
Nathalie is married, and it's not to Victor.
Nathalie officially tied the knot to Jordy Burrows on April 29, 2018. Their wedding was held on Sydney's Private Pontoon in a small, intimate ceremony. They honeymooned in beautiful New South Wales.
Nathalie and Jorden met through some mutual friends in Australia when Nathalie visited while on break from filming the CW show 'Dynasty.' They spent four days together in Sydney.
Jorden then met up with Nathalie in Tulum, Mexico around February 2018. Nathalie proposed to Jordan in Atlanta in their hotel room. The couple announced they were dating in early 2018 on their Instagrams. They posted about their engagement in April and were married later that month.
Nathalie's past relationships:
From 2005- 2013 Nathalie dated musician and producer Dallas Austin. (Pictured below)
In 2017, she dated her 'The Vampire Diares' co-star Zach Roerig.
As far as we know Victor is still single. He has had two official relationships.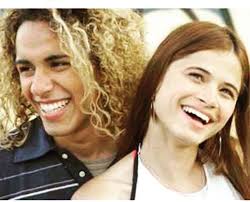 He has previously dated with indie-film actress Melonie Diaz in 2004 and Twilight star Nikki Reed from 2004 – 2006. He met both actresses on set of their movie 'Lords of Dogtown.'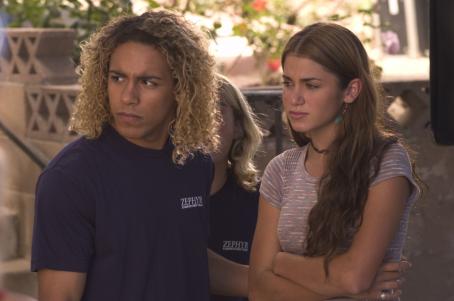 Victor is single right now but that may change after he plays Daniel Garcia in 'The Baker and the Beauty.'
Make sure to tune into The Baker and the Beauty Mondays on ABC at 10pm EST.
MORE ON THE BAKER & THE BEAUTY
5 Fun Facts About Natalie on 'The Baker & The Beauty" (Belissa Escobedo)
"The Baker & The Beauty" Season One Episode One Spoiler!
5 Fun Facts About Vanessa on "The Baker & The Beauty" (Michelle Veintimilla)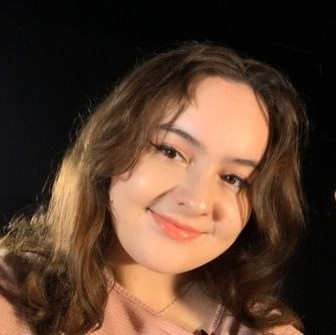 Sarah is an Entertainment Writer at Feeling the Vibe Magazine.  She's a current Journalism student in Boston.  Always knows the next album dropping or hottest celebrity gossip. Email sarah.turley@feelingthevibe.com