Another birthday brings even more drama on Tuesday's all-new episode of Siesta Key. When it's Amanda Miller's turn to celebrate, her party becomes the stage for a perfect storm between exes Alex Kompothecras and Juliette Porter. Keep reading below for all the details!
A QUICK REFRESHER ON THE JULIETTE/ALEX DILEMMA:
For those that haven't caught up on the show, or can't keep up with how many times Alex and Juliette have made up and broken up, allow us to refresh your memory.
Juliette and Alex finally called it quits – for good, this time! – last year, and at the time of season 3's filming, hadn't spoken to each other in 4 months.
Since that time, Juliette moved on to date The Bachelorette's Robby Hayes; and Alex hooked up with hairstylist Alyssa Salerno. You can see the happy couples in the photos below: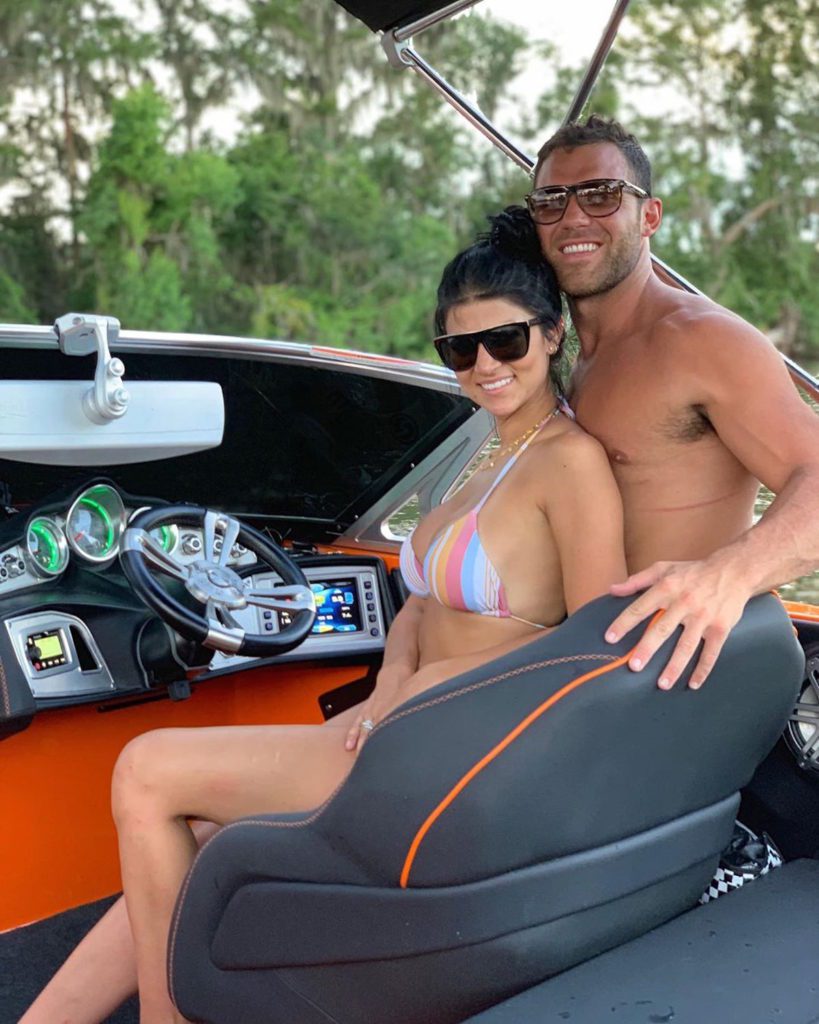 ---
SO, WHAT WENT DOWN AT AMANDA'S BIRTHDAY PARTY?
You'd think that since both exes had moved on into new relationships, that the drama would be a thing of the past. Well, you'd be wrong – as Amanda's birthday party was the backdrop for another argument between the two.
It all started when Alex showed up with Alyssa on his arm; and while Juliette wasn't shocked, she was surprised he actually stooped that low. She didn't bring her boyfriend, Robby, to Amanda's party out of respect for Alex – makes sense she thought he'd have the decency to do the same.
Things got even crazier when Alyssa decided to talk to Juliette. Alyssa asked Juliette that if she and Robby were "genuinely happy, moving on…then why is [her dating Alex] a problem?" Alex overheard the conversation, and decided to say his piece, which of course didn't go over well with Juliette.
Juliette got frustrated at her ex, as Alex had been interfering with her and Robby's relationship. Alex denied her claims, which only added fuel to the fire.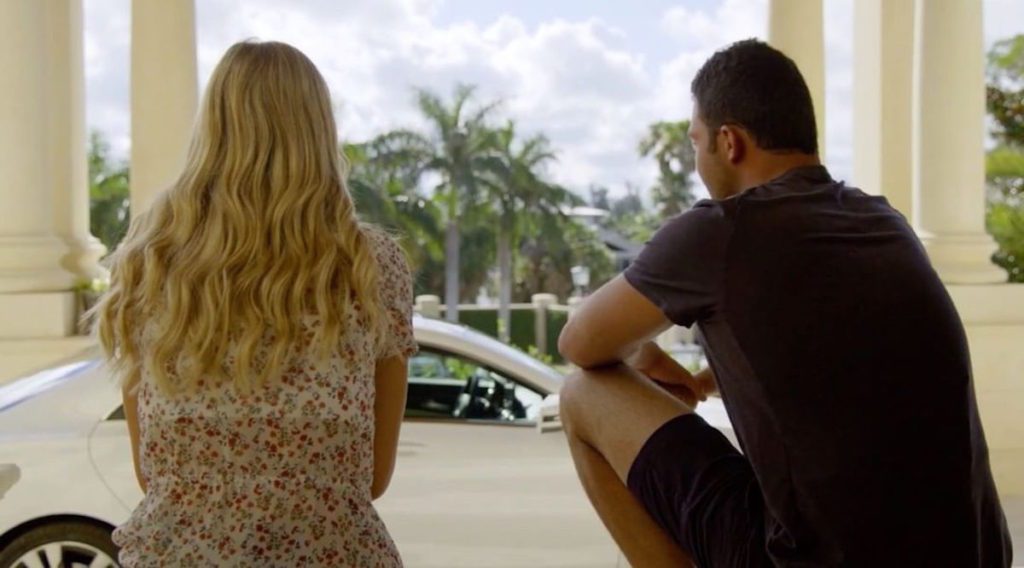 ---
He had in fact talked to Juliette earlier that day (which you can see in the photo above) and said that he wasn't completely over her. Even shadier was the fact that Alex told his current girlfriend that he was over Juliette – so, which is it?
Is Alex really done with Juliette? Or is he still hung up on her? And who's Juliette supposed to believe? Find out what else happens at Amanda's birthday party when an all-new episode of Siesta Key airs Tuesdays on MTV at 8/7 c!
---
MORE SIESTA KEY NEWS
Get Details on Amanda Miller & JJ Mizell's Past Romance
Alex Kompo's Dad Gary Purchased Crescent Club on Siesta Key – Get Details!
Juliette Porter Runs into Trouble with New Boss Courtney at Blend Fashion House on Siesta Key
Kari Highman is a Beauty and Fashion Blogger at Feeling the Vibe Magazine. Otterbein Alum (2017) – English & Psychology. Always learning & creating. Avid fan of mid 2000's TV & pop music. Comments or tips, email kari@feelingthevibe.com