Derek Jeter, the former captain of the New York Yankees and the current owner of the Miami Marlins may not have been back to the stadium for CC Sabathia's Charity Softball Game, but his family was!
CC Sabathia's Second Annual Charity Softball Game took place at Yankee Stadium on Thursday, May 16th bringing out lots of sports stars and celebrities like Michael Strahan, Didi Gregorius, Aroldis Chapman, and Tiki Barber.
One of the littlest fans attending who happened to be Derek Jeter's nephew and Sharlee Jeter's son, Jalen was super excited to meet Yankees' Right Fielder Aaron Judge.
Derek's sister Sharlee posted the adorable photo to her Instagram and was a proud and doting mother. She said, "Celebrity Softball Game! #MyJobIsDone @thejudge44"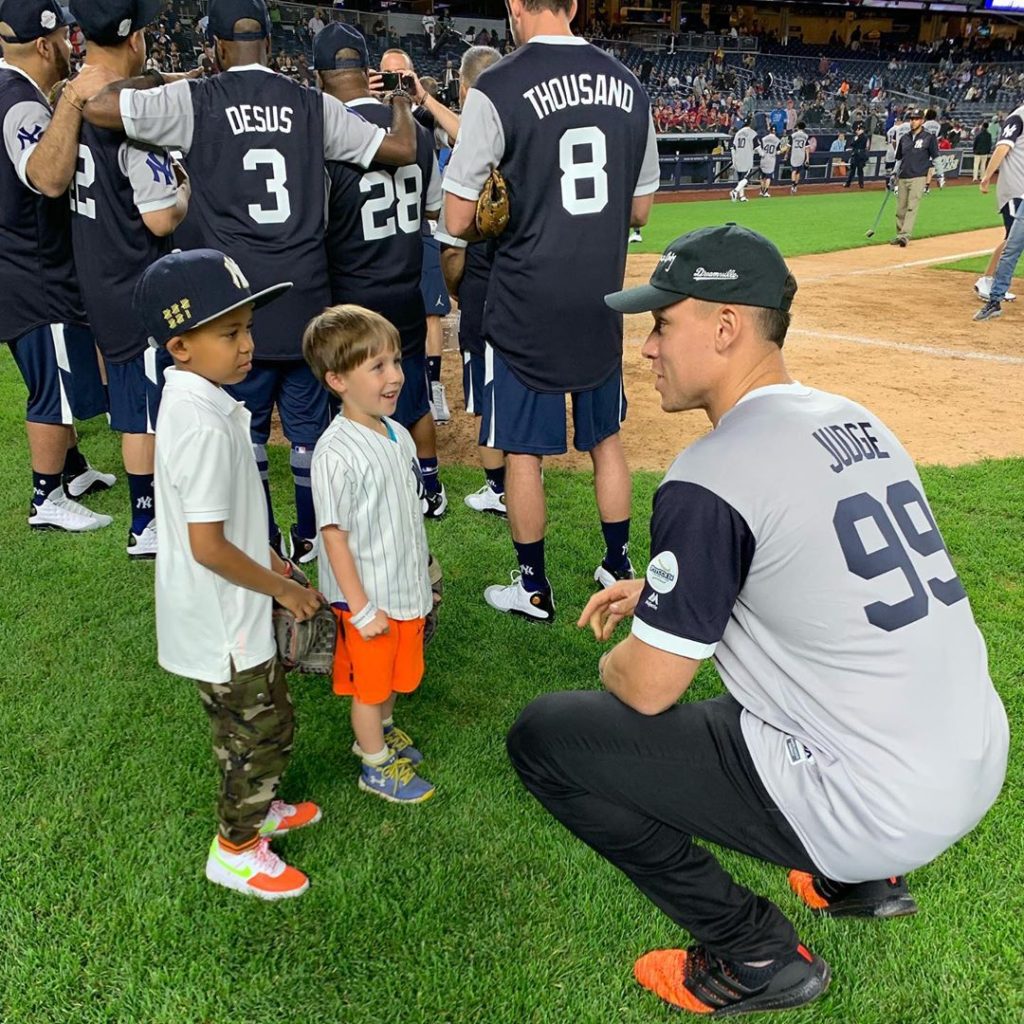 Jalen is a big Yankees fan! Sharlee even shared how he was so upset that he didn't get to watch CC Sabathia get his 3,000th strikeout. The littlest Jeter was sent to bed since it got too late. But don't worry, this made up for everything.
Derek Jeter's nephew got to say hi to CC too at the charity softball game. Derek and Sharlee Jeter's parents were in attendance as well. Check out Dorothy Jeter snapping a photo of her grandson's happy moment, with Sanderson Jeter looking on.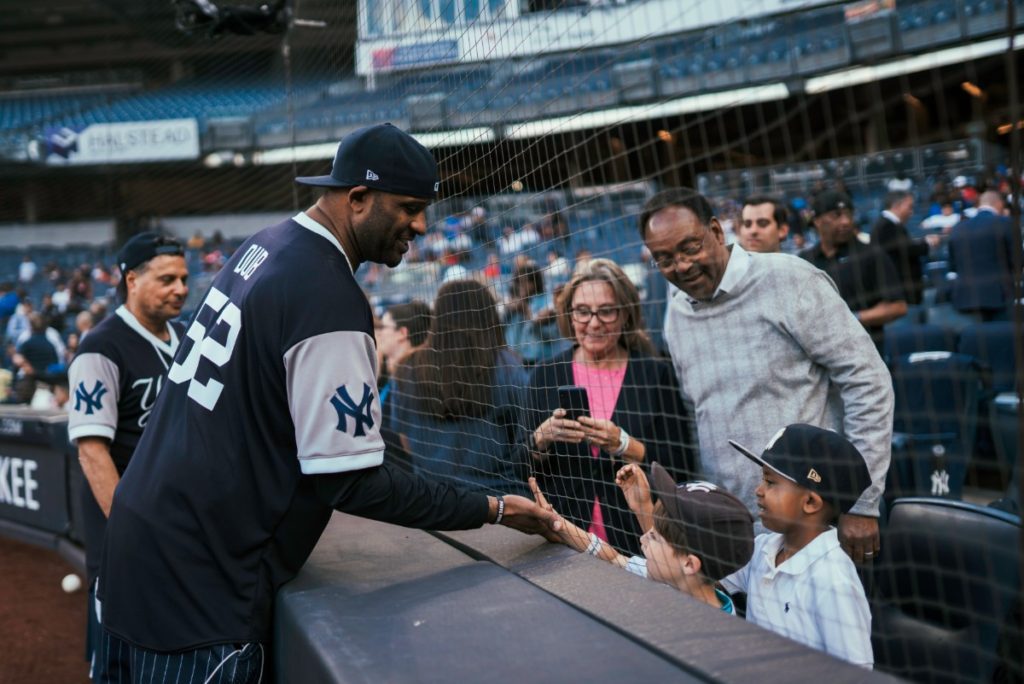 We love how down to earth Aaron Judge is! He was nice enough to even sign his autograph for fans before the big charity game. Look at this cute photo!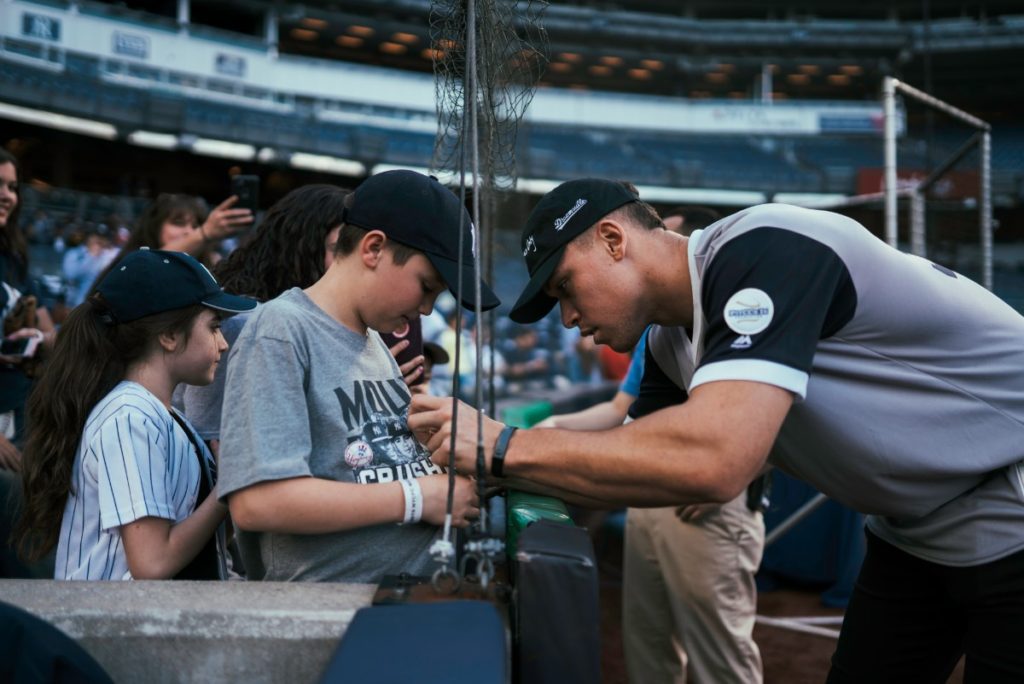 MORE ON THE YANKEES
Aaron Judge, Michael Strahan, and Sports Stars Play in CC Sabathia's Charity Softball Game
Lucky Yankees Fans Meet Aaron Judge & Tyler Wade in Baltimore
5 Fun Facts About Mike Tauchman of the New York Yankees
Giancarlo Stanton Reveals One Thing Yankees Fans Don't Know About Him
Tyler Wade Talks New York Yankees, His Favorite Dish, & So Much More in Exclusive Interview Courtney Rose is an Entertainment Writer at Feeling the Vibe Magazine based in New York. Pop culture and rom-com obsessed. Studied Journalism and is up to date on all the latest entertainment news. For tips or comments, email me at Courtney@feelingthevibe.com