It is the very last season of Netflix's reboot, 'Fuller House' and nobody wants to see them go.
The cast is no exception to that rule. It's a bittersweet season after the network decided this would be their last season. Most of the cast have known each other since 'Full House' originally aired in 1987.
Last season Candace Cameron Bure directed her very first episode of 'Fuller House' and this season, another cast member is joining the list of writing credits.
DJ's BFF Kimmy Gibbler aka Andrea Barber is writing an episode for season 5! Just a few days ago, she posted a "happy" teary eyed photo to Instagram.
The caption read, "I'll never forget this feeling. Holding a framed copy of my first script as a writer." She continued, "given to me by our amazing execs at Warner Horizon – surrounded by the wonderful writers, cast, and crew that made it all come to life."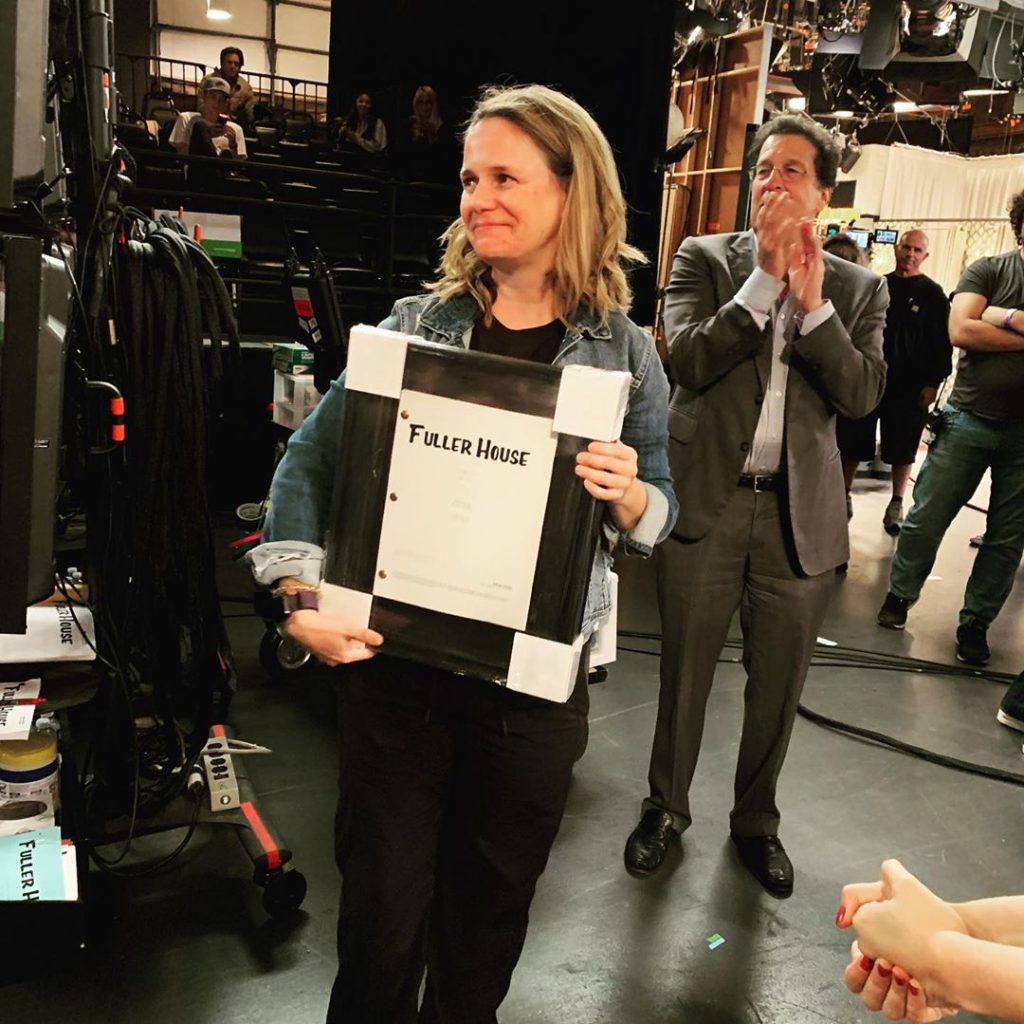 ---
The Cast Give Their Congratulations!
This cast really is so close and sweet! Andrea's TV daughter, Soni Nicole was thrilled for Andrea's accomplishment.
"She did it. Andrea Barber was the ⭐️ of this week! She wrote an incredible script, along with the help of our Fuller House writers," she said on Instagram.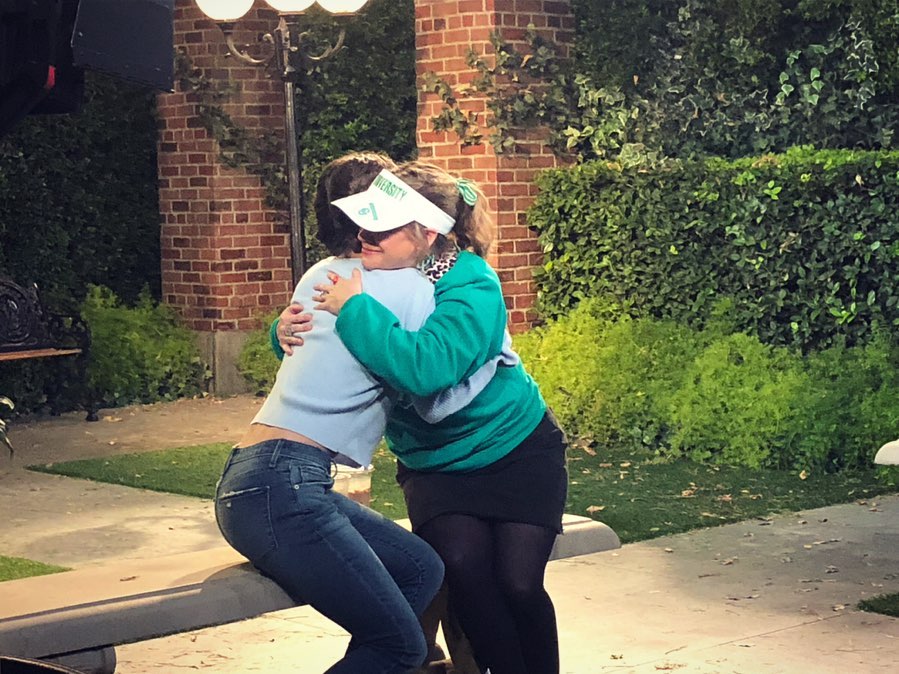 ---
She continued, "It was so incredible getting to see Andrea in this position and getting to witness her genius in another light was inspiring! I'm so proud to be your tv daughter and our scene was one of the most special moments I've shared with you. Love you."
DJ's TV son also took to Instagram congratulating his 'Fuller House' co-star. Elias Harger who plays Max on the Netflix series said, "So proud of Andrea for writing such a funny script for episode 513 of Fuller House! She's so talented! (And I hear she's got a book coming out soon, too.)"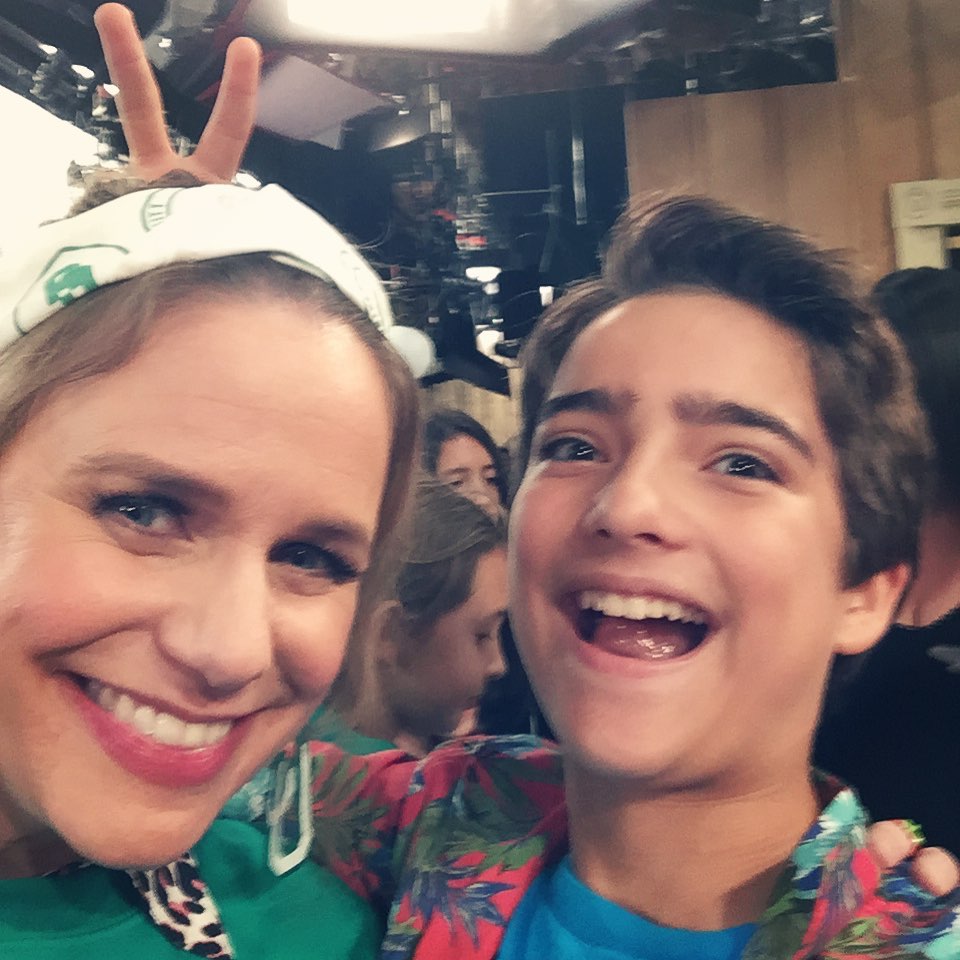 Another Special Moment from Season 5
This whole season is filled with special moments. There is a very special guest star in one of the upcoming episodes. Candace Cameron Bure welcomed her only daughter, Natasha Bure on set to appear alongside her in one episode. And can we say, they look more like sisters than mother & daughter! Who's with us?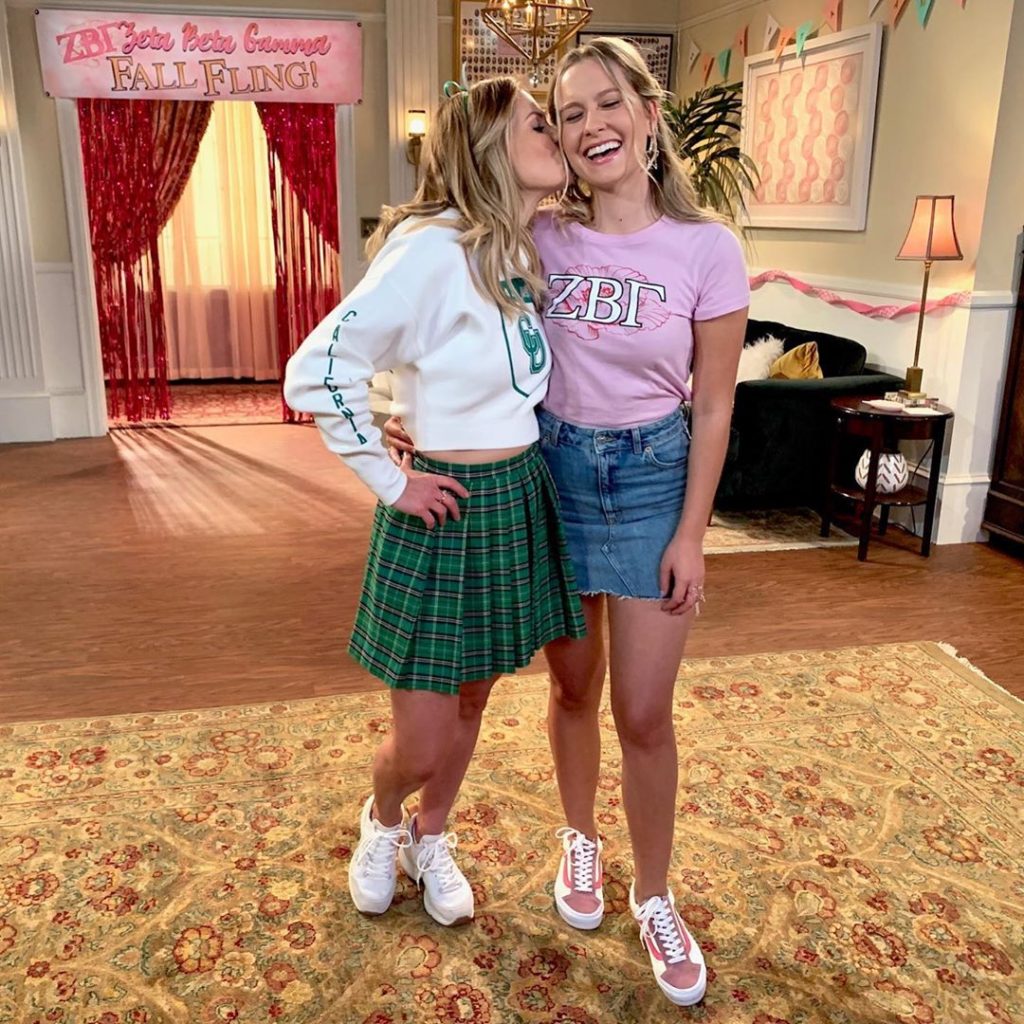 ---
Catch 'Fuller House' Season 5 on Netflix. An exact premiere date hasn't been announced yet.
MORE ON FULLER HOUSE CAST
Val and Maksim Chmerkovskiy Coming Back to 'Fuller House' According to Candace Cameron
Candace Cameron Bure Takes Over Andrea Barber's 'Fuller House' Vlog – Details Inside!
Michael Campion from 'Fuller House' Reveals How a Fan Can Get His Attention on Instagram – Exclusive! Courtney Rose is an Entertainment Writer at Feeling the Vibe Magazine based in New York. Pop culture and rom-com obsessed. Studied Journalism and is up to date on all the latest entertainment news. For tips or comments, email me at Courtney@feelingthevibe.com