Fuller House star Michael Campion (who plays Jackson on the hit Netflix series) recently talked to Feeling the Vibe all about season 5, who he hangs out with the most from the cast, and even shares some behind the scenes secrets! Keep reading below for more from our exclusive Q&A with Michael!
Michael Campion – Q&A
Can you give us any hints on what's to come in your storyline for season 5?
My storyline will hopefully lead to a great wrap-up for Jackson in the last season. To be honest I don't know much because I only know the story line for that week that I'm shooting. They don't tell us what is to come in future episodes.
How many episodes will season 5 have?
Season 5 will have 18 episodes.
Do you have a love interest on the show this season?
I'm not sure to be honest. I think Rocki may still be in the picture, but she hasn't come back on the show yet this season because she's filming something else.
Who do you hang out with most from the cast?
I hang out with Soni the most because we have a lot of scenes together, we are the same age and we both have school on set together. She is a great friend.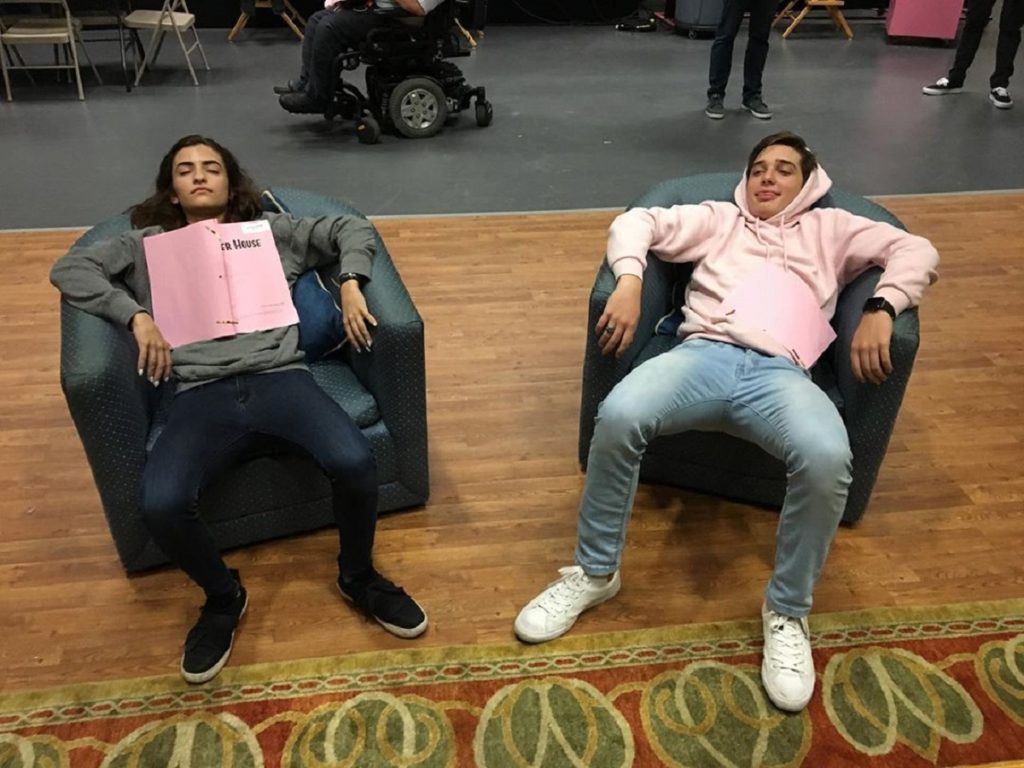 ---
Do you have a 'Fuller House' group text? If so, what do you all talk about?
We do have a group text! Usually it's boring. We make plans to hang out together. We talk about getting dinner, that sort of thing.
Have you been watching any new shows? Which ones?
I just watched the latest season of of Stranger Things and it was fantastic. I also watched Marvel's Defenders on Netflix.
Is Tommy speaking in the new season of Fuller House?
Tommy (Dashell and Fox Messit) are very articulate now. They are almost 5! They are growing up so fast.
Does John Stamos bring his son, Billy to the set?
He does! Everyone loves little Billy. He is so sweet and adorable. John is a great father.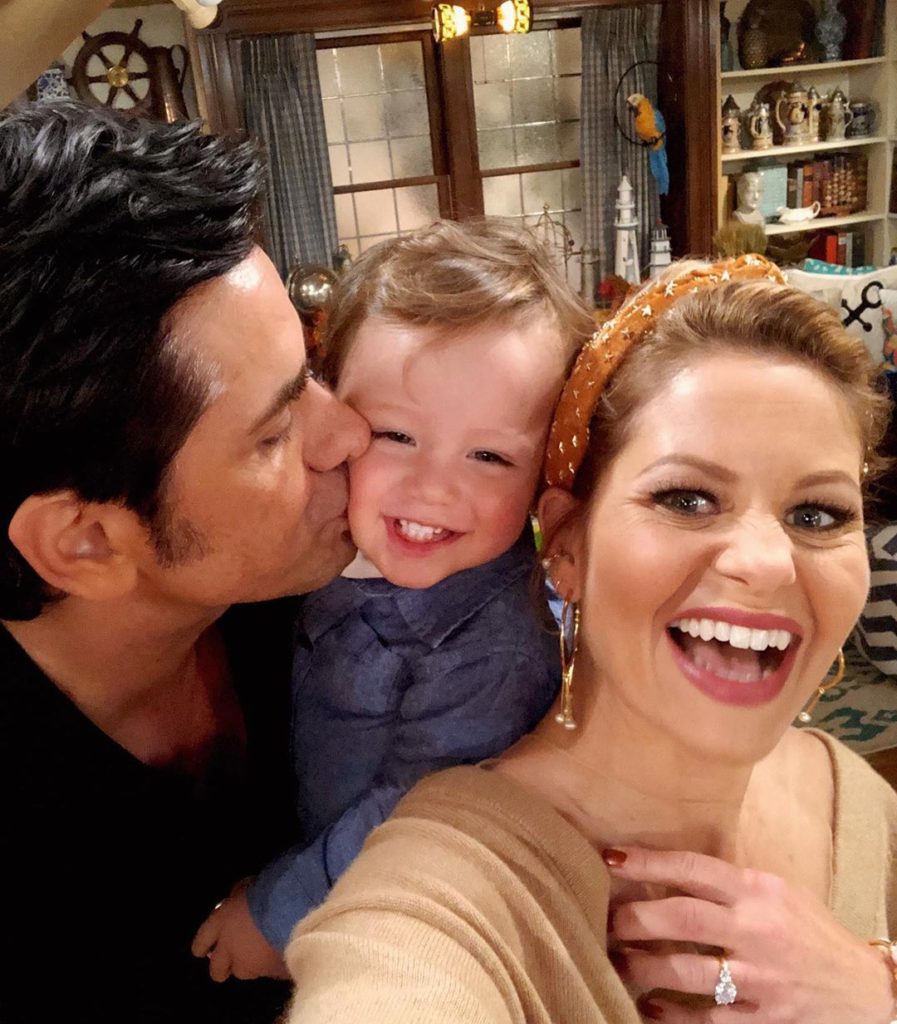 ---
Did you ever meet Mary Kate and Ashley Olsen?
I've never met them unfortunately. I want to meet them one day! That would be cool.
Who has been the most emotional over it being the last season of Fuller House?
Everyone is pretty emotional to be honest. If I had to pick the most emotional person is probably Candace. She puts her heart and soul into the show.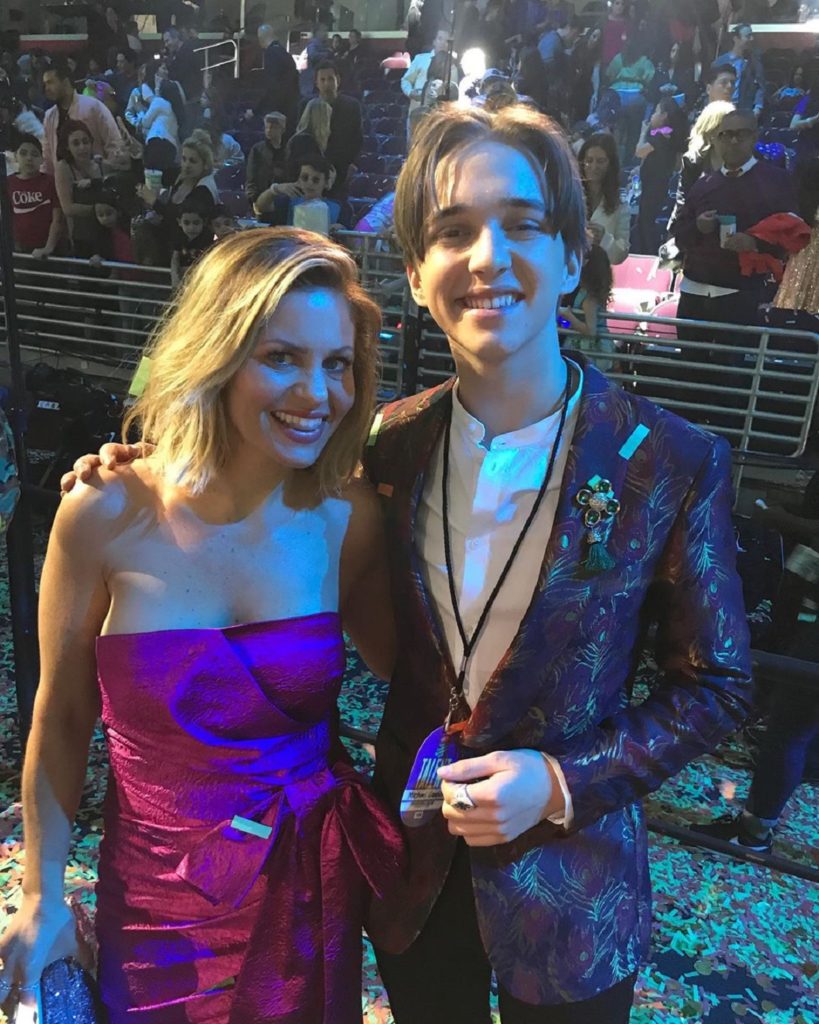 ---
Is there any possibility that the show could come back for a 6th season?
That would be awesome. I haven't heard anything but hey, anything is possible. I hope Fullest House comes around! By then, my character may be a grandpa.
Will everyone get to see Stephanie and Jimmy's baby?
Yes. Their baby is a big part of the story lines this season!
What made you change your Instagram profile pic to Danny Tanner?
It started as a joke, but Bob loved it so much he wanted me to keep it and so I did. Bob is so funny and amazing.
Have you had any other acting roles and can you tell us about them?
Yes. I have a lead role in an internet series called Ruby Red. It is on the BRAT Channel and it is about teenage vampires. Please check it out. Also, magic has been keeping me busy. I've been doing lots of shows at the famed Magic Castle!
---
Thank you to Michael for chatting with us – we cannot wait to see what's in store for Jackson Fuller on the upcoming season 5 of Fuller House! Be sure to follow Michael on Instagram @michaelcampion.
MORE ON FULLER HOUSE
Candace Cameron Bure Takes Over Andrea Barber's Fuller House Vlog – Details Inside!
Michael Campion from Fuller House Reveals How Fans Can Get His Attention on Instagram – Exclusive!
Fuller House Stars Candace Cameron Bure, Andrea Barber, and Soni Nicole Attend New Kids on the Block Concert!
Kari Highman is a Beauty and Fashion Blogger at Feeling the Vibe Magazine. Otterbein Alum (2017) – English & Psychology. Always learning & creating. Avid fan of mid 2000's TV & pop music. Comments or tips, email kari@feelingthevibe.com