Meet Jason Ritter. He is famous for being the son of late 'Three's Company' actor, John Ritter but Jason is an actor as well. He is currently in the Netflix series, 'Raising Dion.'
Keep reading below to get to know Jason a little better with these 5 fun facts.
He Has a Baby Daughter
There hasn't been too much press on it but Ritter's 'Raising Dion' co-star posted about it on her Instagram page. She said, "Congrats to Raising Dion Co Star Jason Ritter & his wife on the birth of their beautiful Sag baby girl." ET also confirmed this was true with a statement from Jason's fiance. "We feel lucky to have been able to have our news just be for friends and family for a while, but I guess the story got out, so! Yes! Jason and I had a daughter in December."
2. His Fiance is Melanie Lynskey
Jason has been with his New Zealand actress, Melanie Lynskey since 2013. It's unclear if the pair are in fact married or not. They welcomed their first child, a baby girl in late 2018.
---
3. Ritter Appeared in the Opening Credits of 'Three's Company'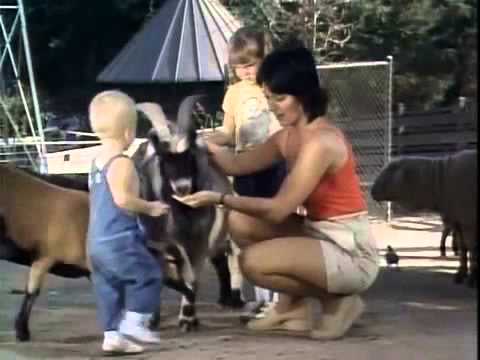 ---
Baby Jason Ritter had his first acting credits in his father's show, 'Three's Company.' He could be seen in the opening credits. He was the little blonde haired boy running up to Joyce DeWitt (Janet) in the petting zoo scene.
4. He is the Oldest Sibling
Jason is one of 3 children. He has two siblings including McCarthy's actor Tyler Ritter. Ritter was born to John Ritter and Nancy Morgan.
5. His Father Made the Rules
---
In an interview with Rachael Ray, Ritter admitted that his famous father did allow he and his siblings to watch some television but he also made sure they went outside in the fresh air to play. They also weren't allowed to be on the couch watching their favorite show during dinner, but instead needed to sit around the table and talk to each other.
---
There you have it! Are you on Twitter? If you want more fun facts about Jason, tweet us "Yes, I want more Jason" @feelingthevibe!
MORE CELEB NEWS
JORDAN KNIGHT THEN & NOW THROUGH THE YEARS: A PICTURE TIMELINE
MARIAH CAREY RECORDS THEME SONG FOR 'MIXED-ISH' ON ABC
TATUM REUNITES WITH BOBBY RAY FOR THE FIRST TIME SINCE 'PARADISE HOTEL' IN NYC Courtney Rose is an Entertainment Writer at Feeling the Vibe Magazine based in New York. Pop culture and rom-com obsessed. Studied Journalism and is up to date on all the latest entertainment news. For tips or comments, email me at Courtney@feelingthevibe.com