Netflix's newest show Clickbait is already a huge hit amongst fans and celebrities alike. Everyone's talking about the popular miniseries for its intriguing, dark drama within the social media realm, and of course, the all-star cast. We've got some fun facts about the cast below, including where else you've seen them from. So, keep reading below to get to know more about Zoe Kazan, Adrian Grenier, Betty Gabriel, Camaron Engels, Jaylin Fletcher, Jessie Collins, Ian Meadows, and Phoenix Raei.
Meet the Cast of Netflix's Clickbait
ZOE KAZAN
1) She portrays Pia Brewer on the Netflix series Clickbait. Her character is the younger sister of Nick, portrayed by Adrian Grenier.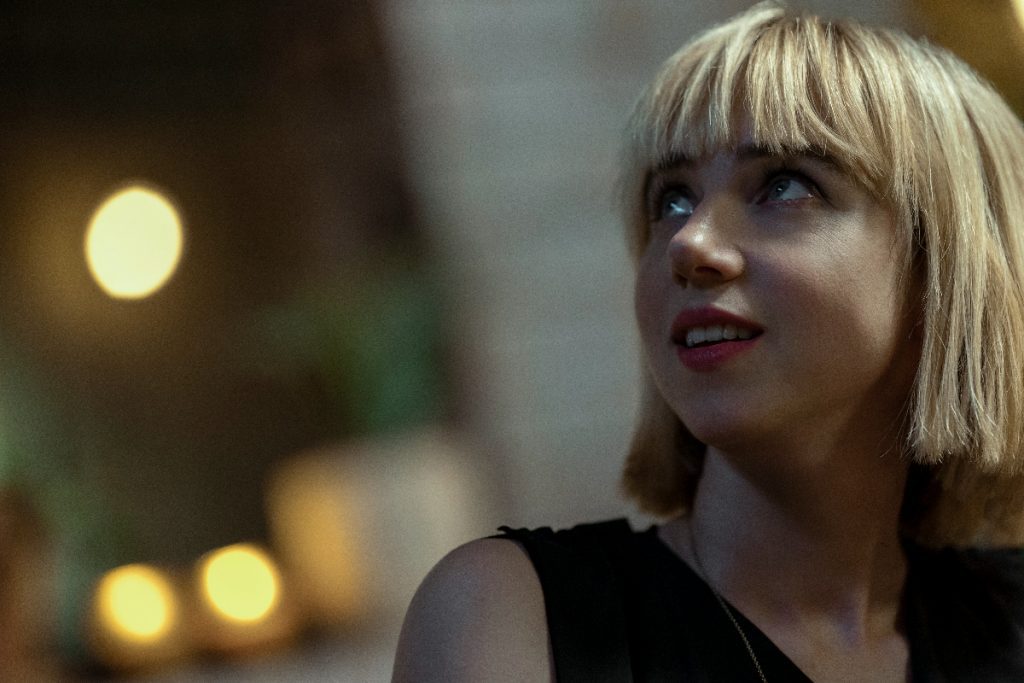 2) Zoe has been in a relationship with actor Paul Dano since 2007. They have a daughter together, Alma, born in 2018.
3) She and Paul co-wrote the critically-acclaimed 2018 film Wildlife, which starred Jake Gyllenhaal and Carey Mulligan. Other projects of hers include The Big Sick, and the upcoming drama She Said.
4) In addition to her work in TV and film, Zoe's been in a variety of theater productions, including Broadway's The Seagull.
---
ADRIAN GRENIER
5) Adrian portrays the central character of the show, Nick Brewer, who goes missing after a video goes viral online.
6) Perhaps his most notable role is that of Vincent Chase on HBO's Entourage, which aired from 2004-2011. He reprised the role in the 2015 film of the same name.
7) Other works of his include: The Devil Wears Prada, Marauders, and his music incubator project, Wreckroom.
8) He was a Goodwill Environment ambassador for the United Nations in 2017. Currently, he's an advocate for Bitcoin, the uber-popular digital currency.
---
BETTY GABRIEL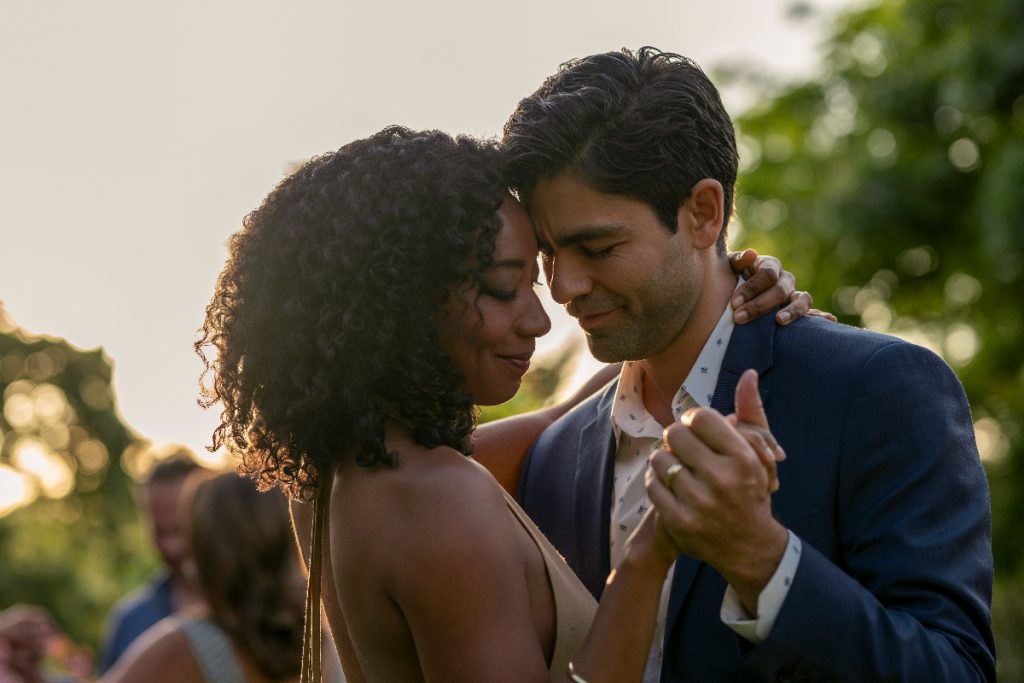 9) She plays Sophie Brewer, Nick's wife on Clickbait.
10) Her breakthrough came in 2017 in the horror film Get Out. Prior to that, you may have seen her in 2016's The Purge: Election Year.
11) In 2018, she co-starred alongside Logan Marshall-Green in Upgrade. A year later, she went to star in Marshall-Green's directorial debut Adopt a Highway.
12) Before landing the role in the Netflix series, she was in 8 episodes of Apple TV+'s miniseries Defending Jacob.
---
CAMARON ENGELS
13) On Clickbait, he plays Nick and Sophie's eldest son, Ethan Brewer.
14) In 2019 and 2020, Camaron held the role of Spencer in the Netflix series and 2 films within the Malibu Rescue franchise.
15) He's very active on social media, is verified and has over 15,000 followers on Instagram. You can follow him @camdivineengels.
16) Camaron's represented by AEFH Agency, a multidivisional talent agency out of Los Angeles, California.
---
JAYLIN FLETCHER
17) He portrays Kai Brewer, Sophie and Nick's youngest son in the hit Netflix series.
18) Recently, you may have seen him in a few episodes of NBC's Law & Order: Organized Crime as Ryan Wheatley.
19) Prior to that, Jaylin held a role on TNT's show Snowpiercer as Miles.
20) He's 1 of 5 siblings in his family. His siblings are sisters Jaaliyah, Jade, Janelle, and brother Jamel (JJ). You can see a family photo with their parents below.
---
JESSIE COLLINS
21) In Clickbait, she plays Emma Beasley, the woman who claims to be Nick's mistress.
22) Jessie held series regular roles on shows like The Nine, Revolution, and Rubicon.
23) Other guest spots she held were on episodes of Blue Bloods, Law & Order: LA, CSI, and more recently, For the People.
24) She grew up in Texas, and attended Julliard. In 2019, she appeared on the podcast Greatness Adjacent, where she discussed her acting, young adult life, and navigating her life as a wife and mother.
---
IAN MEADOWS
25) He portrays Matt Aldin, Nick's best friend and colleague on Clickbait.
26) Ian's an Australian actor, born and raised in Collie, Western Australia. His brother Ross, played hockey, and his sister Neroli is a sportscaster.
27) Like a lot of Australian actors, Ian got his start on the acclaimed soap, Home & Away. He portrayed Rocco Cooper from 2006-2007 on the series.
28) He's also written for a bunch of Australian programs, such as Spirited, SLiDE, The Moodys, and Playing for Keeps.
---
PHOENIX RAEI
29) On Clickbait, he portrays Roshan Amiri, an Oakland Police Department detective.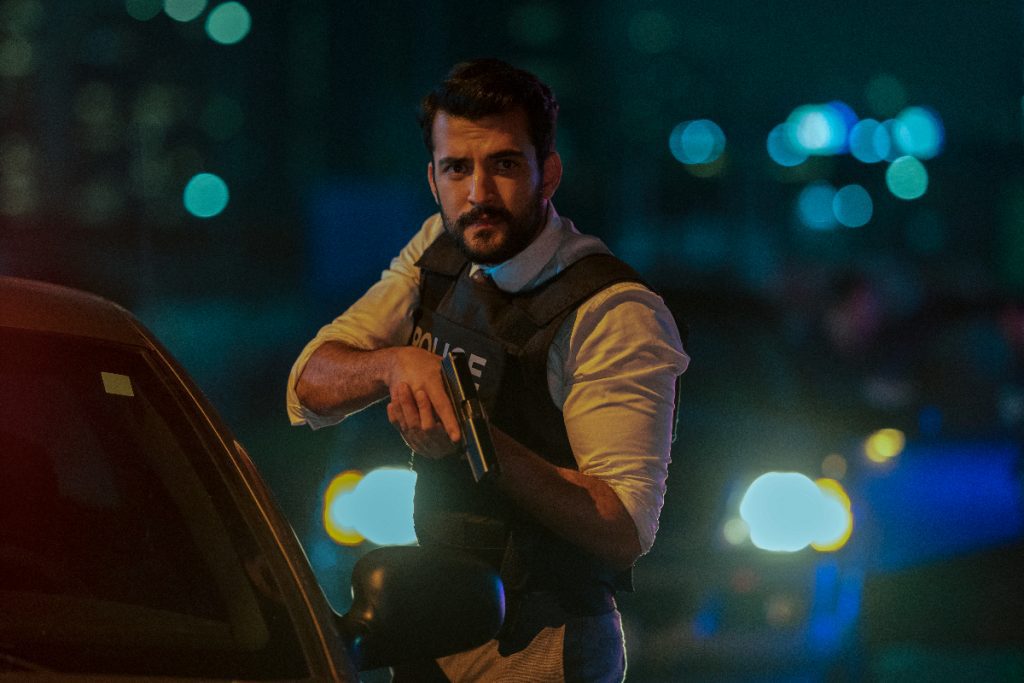 30) Phoenix is Australian too, having got his start in Perth and Melbourne. Fans of Australian programming will recognize him from Wentworth, Stateless (also released to Netflix in 2020), or Romper Stomper.
31) He's engaged to Australian actress Kate Lister, who also stars on Clickbait as Jeanine Murphy. They've worked together before, and even manage a production company called Little Fish Films together.
32) Upcoming projects include action film Black Site, alongside Michelle Monaghan and Jai Courtney, as well as the self-authored, produced, and directed film Schnook, according to Newsweek.
Clickbait is available for streaming on Netflix. The 8-episode series has held the top spot on Netflix for weeks, and has already been toted by media outlets like Forbes as a show with potential for a second season, despite being known as a limited series.
---
RELATED ENTERTAINMENT NEWS
Netflix's The Circle Season 2: Meet the Cast, See Trailer, & More
Moxie on Netflix: Cast, Trailer, Release Date for the Film Starring Patrick Schwarzenegger
New Episode of The Hustler: "A Real Imposter at Work" — Details & Photos Inside
Kari Highman is a Beauty and Fashion Blogger at Feeling the Vibe Magazine. Otterbein Alum (2017) – English & Psychology. Always learning & creating. Avid fan of mid 2000's TV & pop music. Comments or tips, email kari@feelingthevibe.com