Who's ready for a brand new film coming to Netflix? 'Moxie' is dropping on Netflix in March 2021. Let's dive in to find out more about the cast, plot, where you can watch it and more.
Who's in 'Moxie'? Find out more about the cast!
Hadley Robinson
Alycia Pascual-Peña
Lauren Tsai
Patrick Schwarzenegger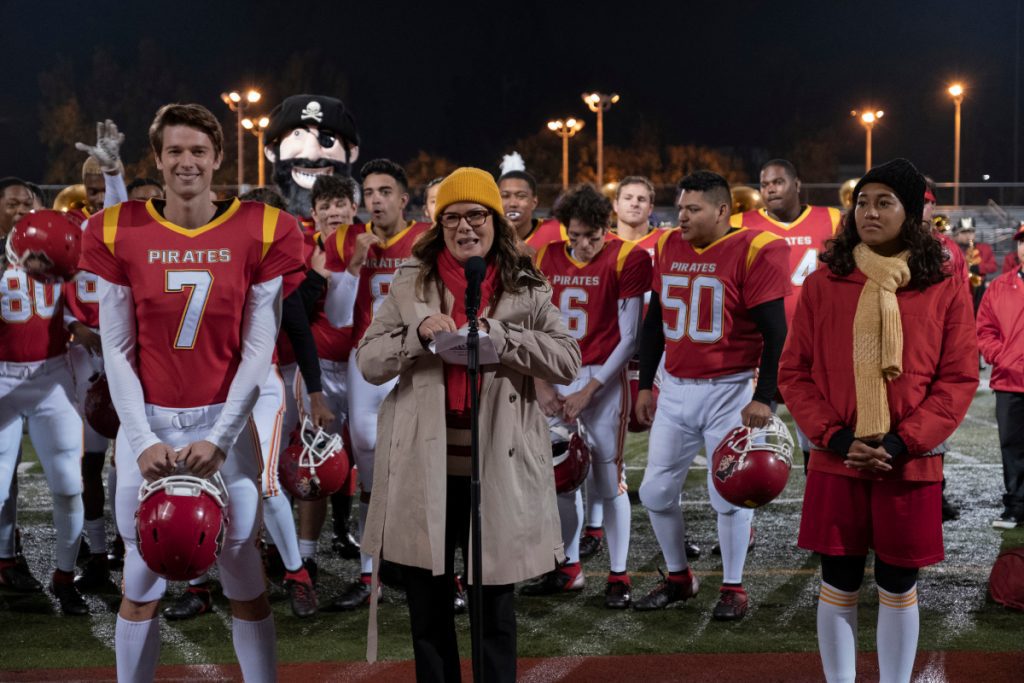 Nico Hiraga
'Moxie' Plot
Vivian (Hadley Robinson), a seemingly shy 16-year-old, has always preferred to keep her head down and fly under the radar. But when the arrival of a new student (Alycia Pascual-Peña) forces her to examine the unchecked behavior of her fellow students running rampant at her high school, Vivian realizes she's fed up.
Inspired by her mother's (Amy Poehler) rebellious past, Vivian anonymously publishes an underground zine called Moxie to expose bias and wrongdoing in her high school, and unexpectedly sparks a movement. Now at the center of a revolution, Vivian begins to forge new friendships with other young women and allies, reaching across the divide of cliques and clubs as they learn to navigate the highs and lows of high school together.
'Moxie' Release Date on Netflix
'Moxie' is set to start streaming on Netflix March 3, 2021 at 3AM.
Watch the 'Moxie' Trailer
You can start streaming Moxie on March 3, 2021 at 3AM only on Netflix.
---
Next: 'Yes Day' on Netflix: Cast, Trailer, Release Date for the Sitcom Starring Jennifer Garner Courtney Rose is an Entertainment Writer at Feeling the Vibe Magazine based in New York. Pop culture and rom-com obsessed. Studied Journalism and is up to date on all the latest entertainment news. For tips or comments, email me at Courtney@feelingthevibe.com