Netflix's breakout hit The Circle is back for a second season. The show, which gained popularity last year, showed eight strangers being quarantined, only able to communicate and participate in challenges via a speech-to-text social media app. The Black Mirror style reality show was ahead of its time, as it foreshadowed what the world would eventually be doing in the 2020 pandemic. Now, that same series is back with an all-new cast gearing up to try and win the cash prize of $100,000. So, who's been cast in season 2? What will it entail? Get those answers, and more, below.
Meet the Cast of The Circle Season 2
From young and old, to famous and fresh-faced, there's a relatable quality in every one of these eight contestants. Learn a little bit more about the cast of The Circle season 2 below.
Jack Atkins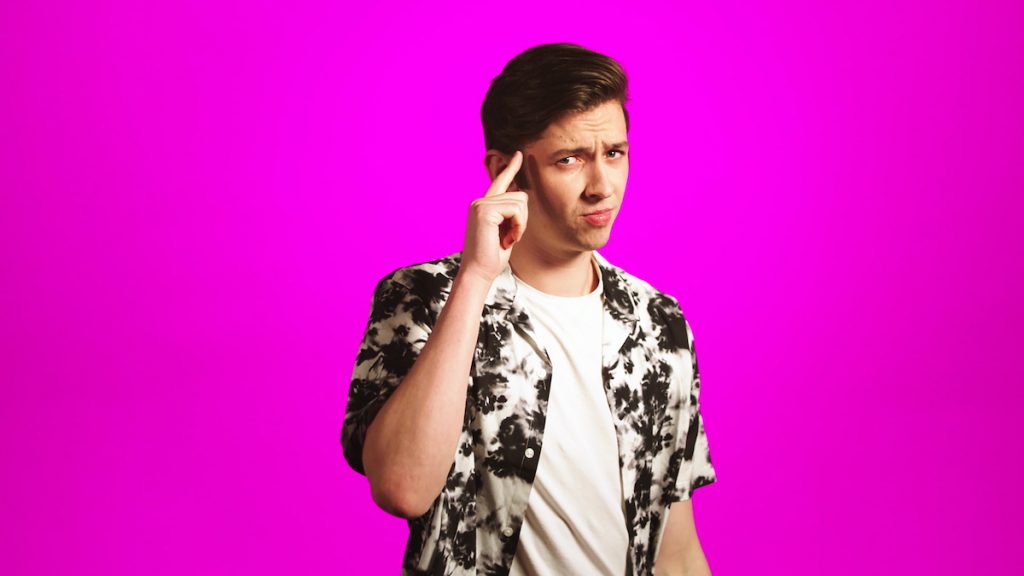 Jack is a college student, finishing up his degree in economics from the University of Chicago. The 20-year-old is originally from New Haven, Connecticut, and seems to be an all-around fun loving guy. He's the youngest one of the season 2 cast, but don't think that means he won't have some smart things to say. We're sure this savvy kid can hold his own.
Follow Jack on social media:
Instagram: @jackatkins21
Twitter: @jackatkins21
Lee Swift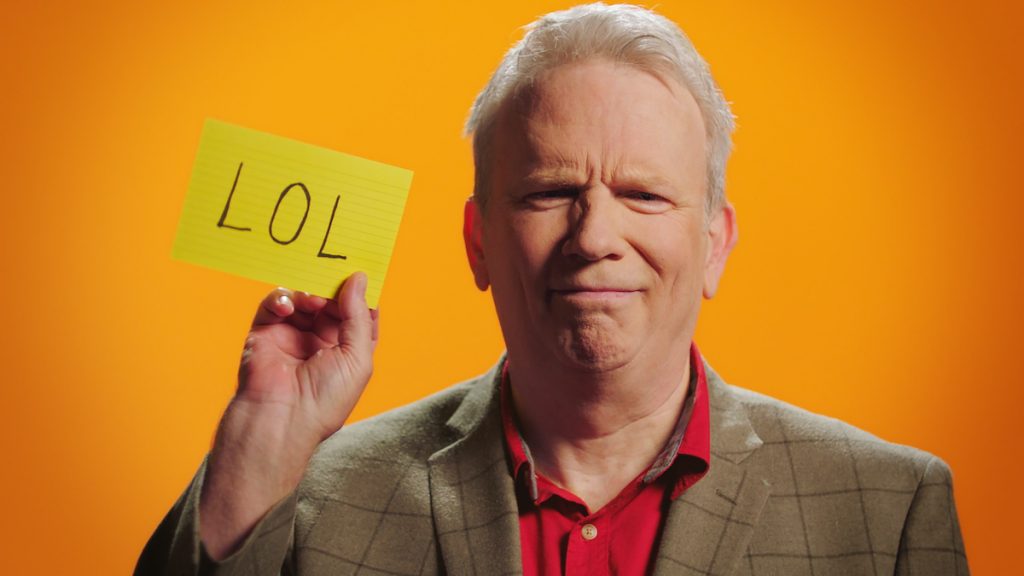 Lee may be the oldest cast member, but that only means he has a lot of wisdom to impart. He's accomplished a lot of the years: he's an author of LGBTQIA literature, and writes under the pen name Kris Cook. Originally from Dallas, Texas, he's vivacious and ready to take on this new challenge in his life. It'll be interesting to see if he connects as easily online as he does in books!
Follow Lee on social media:
Instagram: @leeswiftauthor
Twitter: @Kris_Cook
Terilisha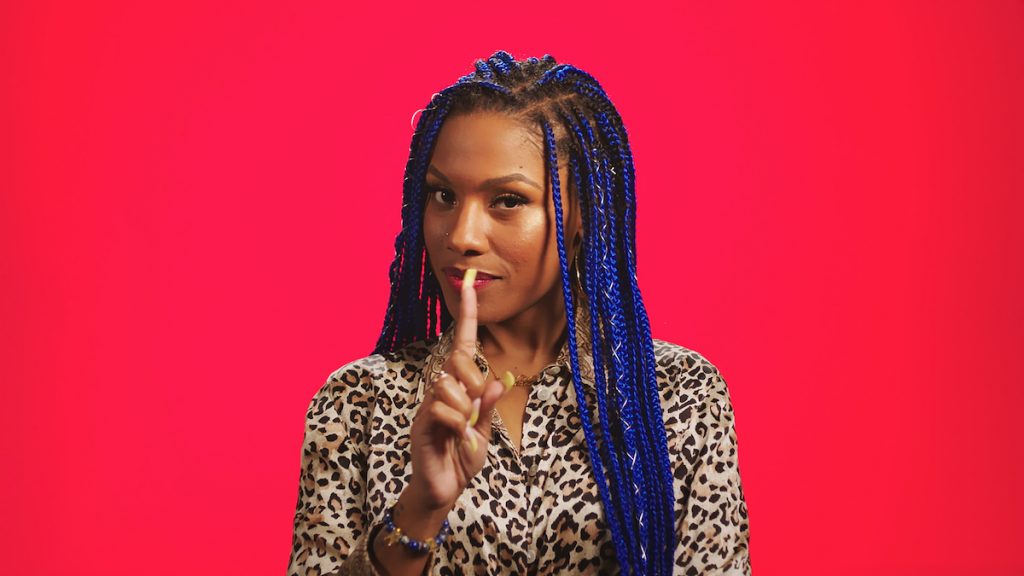 Terilisha is a 34-year-old musical powerhouse, and aspiring actress who's also from Dallas. She began her career in her teen years, singing with various girl groups before breaking out on her own. Since going solo, her EP, The Blue Heart, has been streamed over 300,000 times on digital platforms. In terms of acting, you may have seen Terilisha in Amazon Prime's #WASHED.
Follow Terilisha on social media:
Instagram: @terilisha
Twitter: @terilisha
Leesa Unique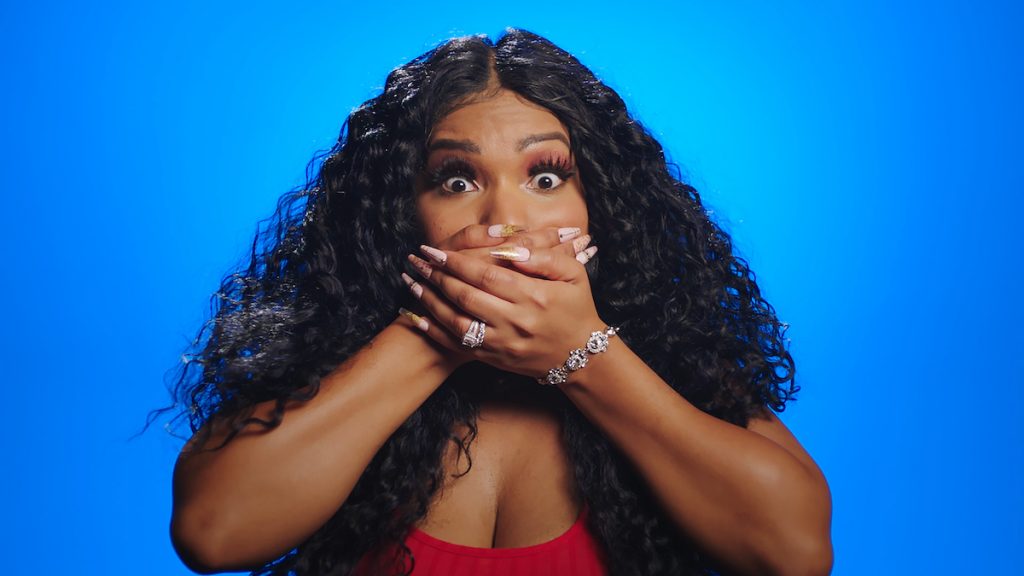 Leesa (full first name: Delessa) is 32 years old and from The Bronx, New York. She's sassy, and knows her worth. She's a mother, and, if you go off her social media, she's a "momtrepreneur." When she's not working or taking care of her adorable kid, you can find her posting fierce fashions and glam beauty looks to her IG, or honest AF videos about her life to YouTube.
Follow Leesa on social media:
Instagram: @leesaunique
Twitter: @Leesa_Unique
Courtney Revolution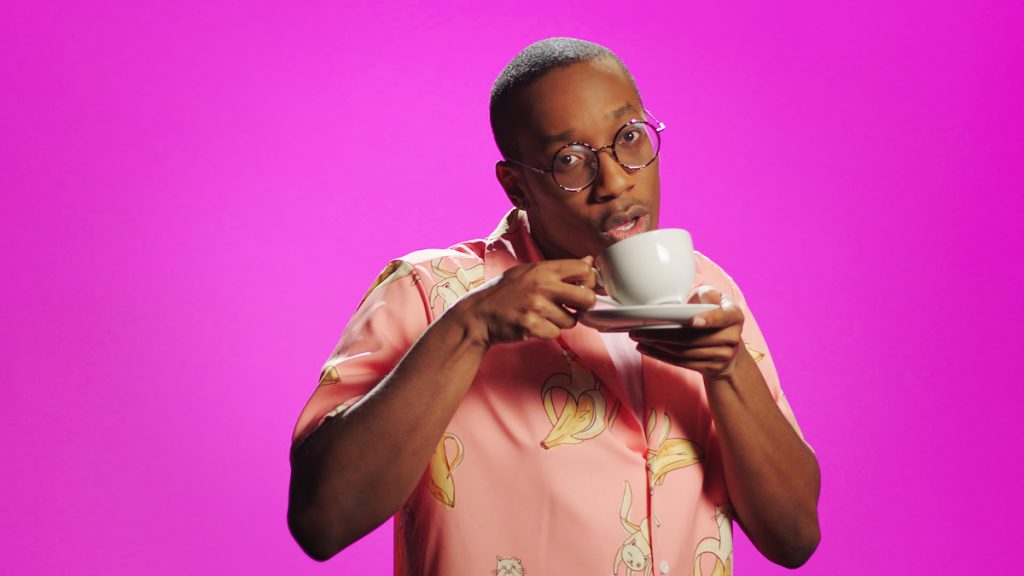 Always effervescent and never without a witty comment, 28-year-old Courtney from Los Angeles, California is one to watch on The Circle's second season. He hosts his own podcast called Overheard in the Pantry, and has appeared on HollyScoop, a popular YouTube entertainment commentary segment. He too has his own YouTube channel, where he posts pop culture bits and music reaction videos.
Follow Courtney on social media:
Instagram: @courtneyrevolution
Twitter: @CourtRevolution
Bryant Wood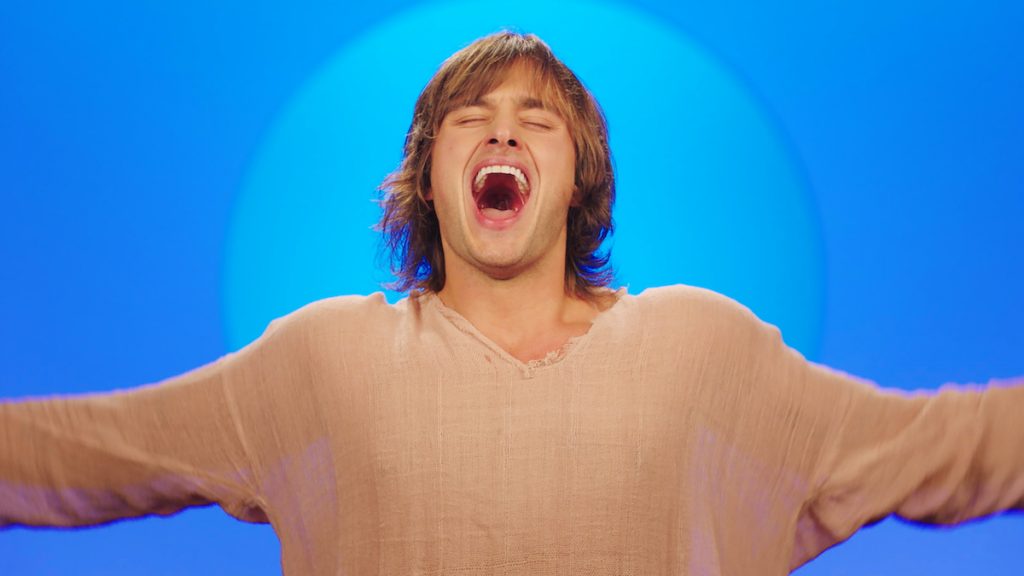 Bryant is a spiritual leader and co-founder of Modern Nirvana. He's 27 years old and from Chico, California, where he teaches breath work. According to his website, he's a "master breath work instructor, [and] high performance coach." He's easygoing, and always takes things as they come, which could give him a leg up in this ever-changing social media competition.
Follow Bryant on social media:
Instagram: @bryant.give
Twitter: @bryantgive
Savannah Palacio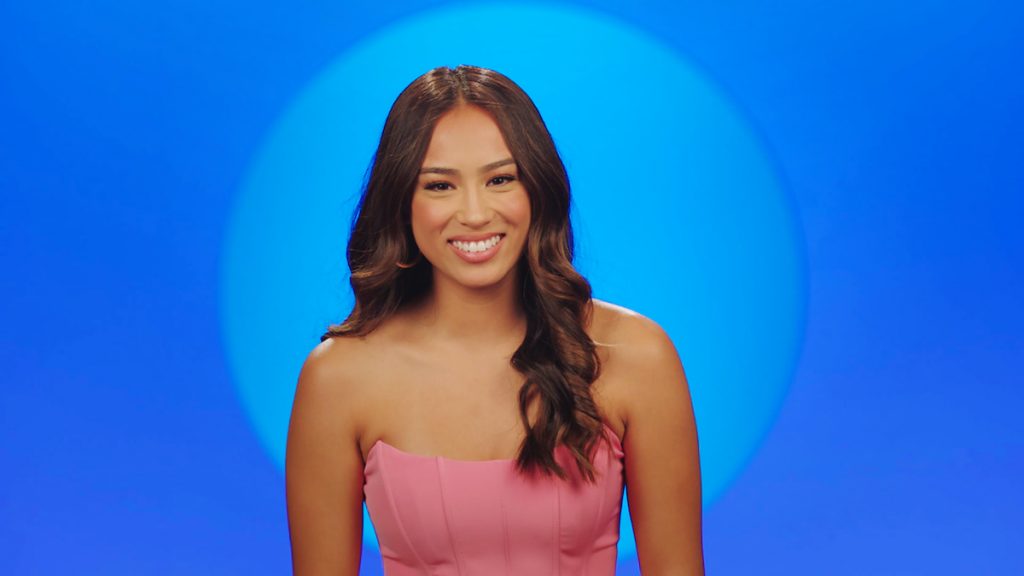 Also from California (Los Angeles, to be specific), 25-year-old Savannah has already made a name for herself prior to The Circle. Her Instagram page has 225,000 followers, and she racks up thousand of likes per post. She often posts about beauty and other lifestyle content, giving her overall brand a sort of "influencer" vibe. From makeup to workouts, she does a little bit of everything, and is always staying on trend.
Follow Savannah on social media:
Instagram: @savpalacio
Chloe Veitch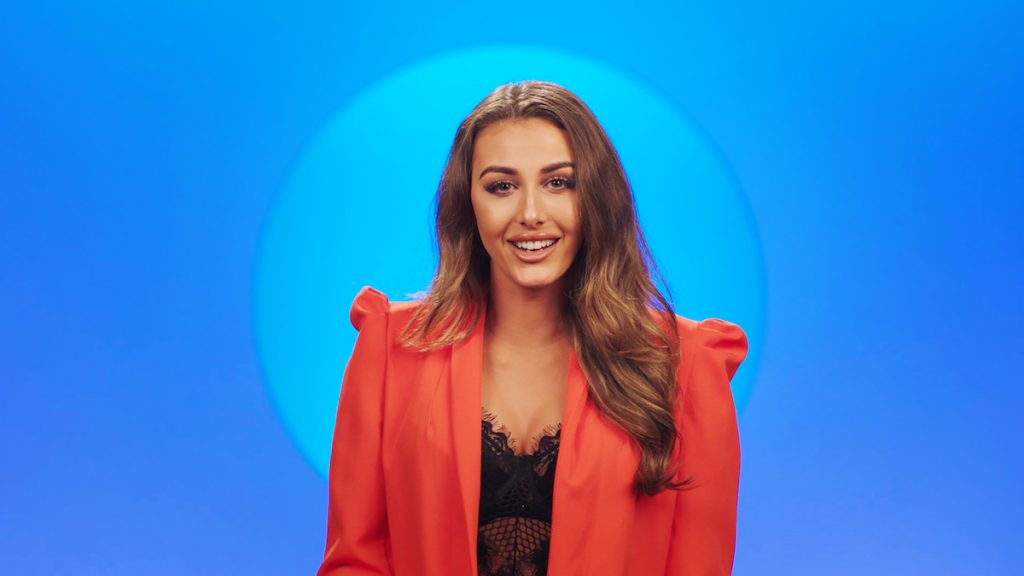 If you're a Netflix super fan, then you already know Chloe's name. Before joining season 2 of The Circle, she appeared on a different reality show called Too Hot to Handle. The UK-born 22-year-old is a model, reality TV star, and a self-made celebrity. She's amassed 1.4 million IG followers, and was hailed as one of the "breakout stars" from Too Hot to Handle. Wonder if the same will be said for her turn on The Circle? Only one way to find out!
Follow Chloe on social media:
Instagram: @chloeveitchofficial
Twitter: @Chloe_Veitch
Any other details on The Circle season 2?
As we mentioned earlier, the idea of the show is that strangers are separated, and only communicate through social media, essentially. In this season, they can choose to meet up with one player face to face, but they don't have to. Would some people be brave enough to take that chance – especially when they really don't know who's who? They can really be anyone they want. They could create a totally fake profile if that's what they think will get them noticed, because the name of the game is to be popular. The more popular or likeable they are, there's more of a chance for any girl or guy from the cast to win that prize.
Chloe's considered a celebrity name amongst the cast thanks to her Too Hot to Handle background, but, there's an even bigger name making an appearance on season 2. Lance Bass! Yes, you read that right: Lance Bass of the boy band NSYNC. It's unclear when or how exactly he fits in to all of this, but one thing's for sure: it certainly stuns the rest of the cast. Safe to say season 2's going to be a wild ride.
The Circle Season 2 Preview Trailer – Netflix
You can stream the show on Netflix. New episodes of season 2 will begin airing on April 14, and there are 13 episodes in total, according to Entertainment Weekly. Episodes 1-4 will be available starting April 14, and Netflix will continue to release new episodes every Wednesday – episodes 5-8 on April 21; 9-12 on April 28 – until the May 5 finale.
---
MORE NETFLIX NEWS
Moxie on Netflix: Cast, Trailer, Release Date for the Film Starring Patrick Schwarzenegger
A Week Away on Netflix: Cast, Trailer, Release Date for the Film Starring Bailee Madison
Country Comfort on Netflix: Cast, Trailer, Release Date for the Sitcom Starring Katharine McPhee
Kari Highman is a Beauty and Fashion Blogger at Feeling the Vibe Magazine. Otterbein Alum (2017) – English & Psychology. Always learning & creating. Avid fan of mid 2000's TV & pop music. Comments or tips, email kari@feelingthevibe.com