Max Joseph was a longtime co-host of MTV's Catfish from 2012-2018 before he decided to focus on his film career. Another part of his life that's flourished is his personal life, and with good reason. His lovely wife Priscilla Joseph keeps things exciting, and the couple remain strong and happier than ever. If you're curious to learn more about Priscilla, including her age and occupation, then keep reading below.
---
Who is Priscilla Joseph? 10 Fun Facts About Max Joseph's Wife
1) She's Brazilian. Priscilla often posts in Portuguese on her Instagram page @prijoseph. An example is: "Vintage que podia ser de hoje. Parabéns @marcelamenna minha melhor amiga desde os anos 90! Te amo❤️🎈" which roughly translates to: "Vintage that could be today Happy birthday @marcelamenna my best friend since the 90's! I love you❤️🎈."
2) She and Max have been married for 10 years now. In January, Priscilla commemorated the occasion on Instagram, saying how she's loved him for more than 10 years, and that their love for one another moves her.
3) According to an Instagram, Priscilla and Max decided to get married after 2 years of dating because they were that in love. Even living in different countries couldn't keep them apart! The caption read: "We made a verbal prenuptial agreement…The first 5 years were exciting, unpredictable and fun. We shared news, cultural exchanges, families, travel, support, trust and love in a relationship free from expectations, pressures or ulterior motives. It was magical."
How Old is She?
4) She is 44 years old and was born on August 20. This makes her zodiac sign a Leo. Characteristics of this sign include: sensitivity, mystery and joy.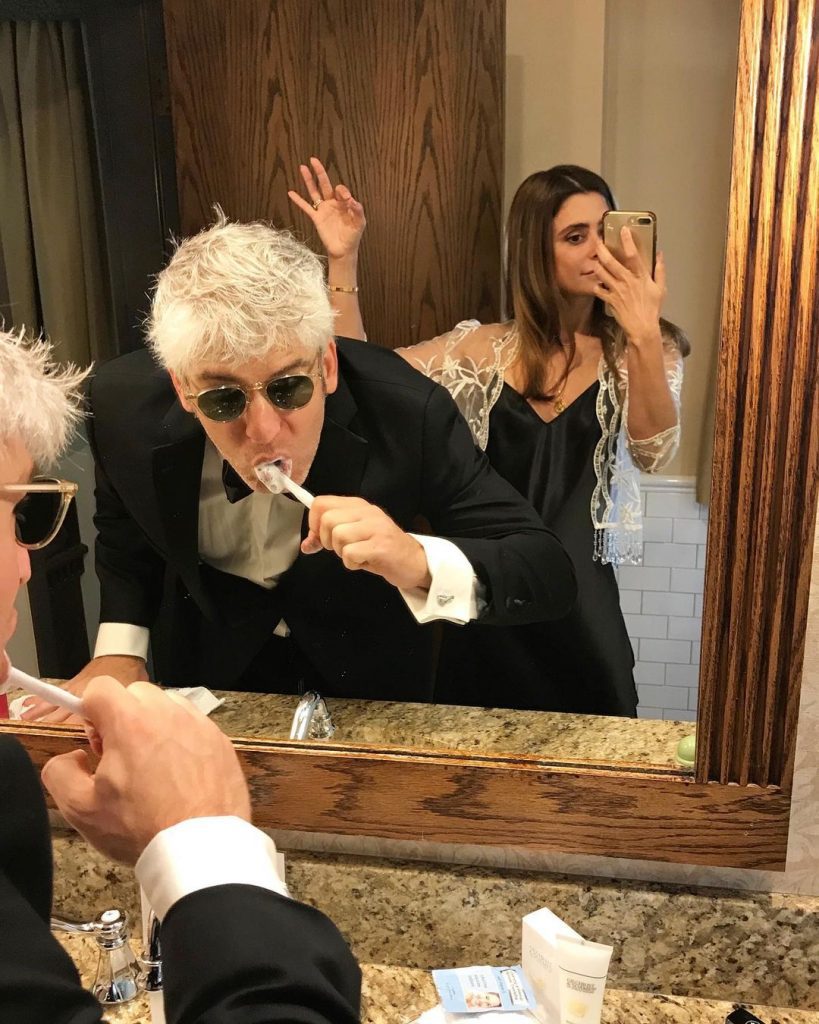 5) Priscilla loves animals. She and Max have an adorable 4 year old dog named Simon, whom they brought home in 2018.
6) She has a younger brother named Pedro. Some of her family and friends live in Brazil, so she tries to visit as often as she can. While she and Max don't have kids of their own, Priscilla does have godchildren.
7) Speaking of Brazil, Priscilla loves to travel. Not only there, but to places like France and Spain. Of course, she ventures around the US too, frequenting major spots like New York City and Los Angeles.
What Does She Do for a Living?
8) Some of that LA/NYC lifestyle works into her career as a fashion blogger, stylist, and model. A few signature things Priscilla likes are sunglasses, a neutral print/color (e.g: leopard print; white tees) and a great pair of jeans.
9) Oh, and did we mention she has her own apparel company? Maxcila (presumably a mashup of Max and Priscilla's first names) is a clothing company that was "born in Brazil, made in Los Angeles." It combines that easy, breezy California look with unique colors and fun patterns. You can shop Maxcila here.
10) And yes, in case you're wondering, she is close with Max Joseph's former Catfish cohost and friend, Nev Schulman. Priscilla's even met Nev's kids!
To keep up with Priscilla Joseph, be sure you're following her on Instagram. Find Max Joseph on Instagram as well; episodes of Catfish are available to watch on MTV or on Hulu.
---
MORE CATFISH NEWS
Update on Colleen and Tony from Catfish
We Found Reese From Catfish on Instagram
Tony Looks For Tiana Who He Met on Facebook on Catfish Season 8 Episode 24
Kari Highman is a Beauty and Fashion Blogger at Feeling the Vibe Magazine. Otterbein Alum (2017) – English & Psychology. Always learning & creating. Avid fan of mid 2000's TV & pop music. Comments or tips, email kari@feelingthevibe.com