Benjamin Wadsworth, born on November 8th, 1999, is a rising star who has been making waves in the industry. At just 23 years old, Wadsworth has already left a significant mark on the entertainment scene, thanks in part to his portrayal of Drew in the hit Hulu series "Tell Me Lies." In this article, we'll delve into the life and career of Benjamin Wadsworth, shedding light on his journey to stardom.
---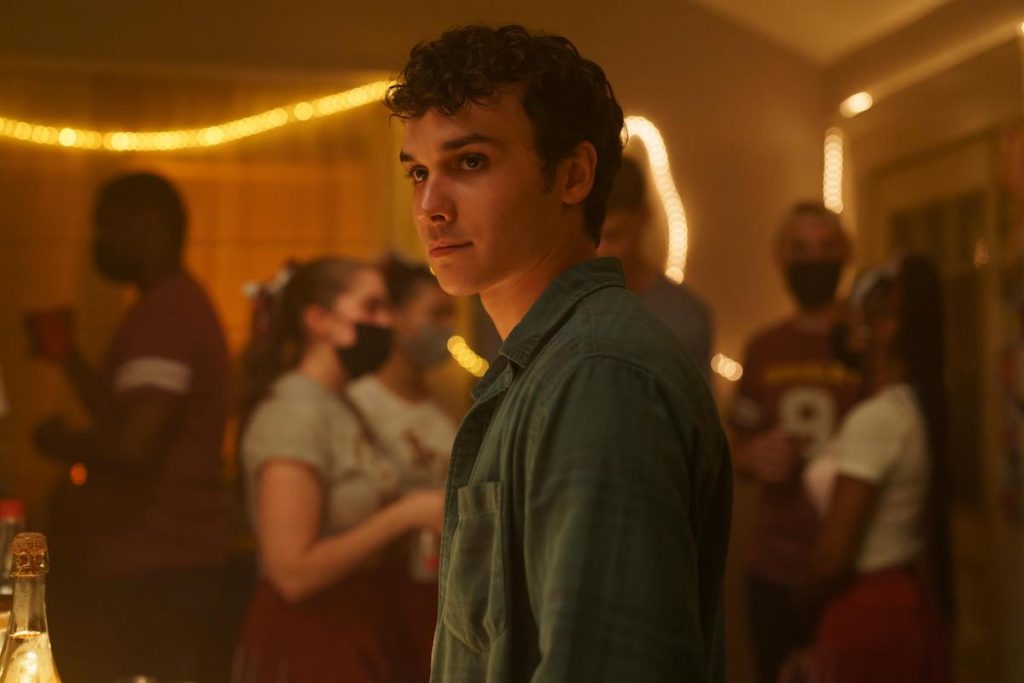 ---
Who is Benjamin Wadsworth who plays Drew on Tell Me Lies?
1. Benjamin Wadsworth was born on November 8, 1999 in the vibrant city of Houston, Texas.
2. From a young age, he displayed a passion for the performing arts. Encouraged by his family, he embarked on a journey to fulfill his dreams in the world of entertainment. His early experiences in school and community theater productions laid the foundation for what would become a promising acting career.

3. Wadsworth's breakthrough moment came when he landed the role of Drew in the hit Hulu series "Tell Me Lies." This captivating show follows the lives of a group of college students as they navigate the challenges and adventures of dorm life, dating, making new friends, and ultimately graduating from college. The series resonates with viewers for its realistic portrayal of the ups and downs of college life.

One of the notable aspects of Benjamin Wadsworth's character, Drew, is his relationship with his brother, Wrigley, a popular football player in the show. The dynamic between the two brothers adds depth to the storyline and showcases Wadsworth's ability to portray complex emotions on screen. Benjamin posted a photo of he and his on-screen brother on Instagram.
View this post on Instagram

4. If you recognize Benjamin, you may have seen him star in a Netflix series called Deadly Class. It aired on Netflix in Canada and Australia. He posted a "photo dump" from his time on the show with the cast to Instagram.


5. Off-screen, Wadsworth enjoys starting his mornings with his loyal canine companion, showcasing his love for animals.

6. It's unclear if Benjamin is still in a relationship but he was dating Stella, who also appears to be an actress.

7. He also has a deep passion for music, with a particular fondness for Stevie Ray Vaughan. One of his favorite songs by Vaughan is "Ask Me No Questions," which speaks to his appreciation for soulful guitar melodies and bluesy tunes.

8. Benjamin might play the younger brother of Wrigley on "Tell Me Lies" but in real life, he is the older brother.

9. He is a fan of Comic Con!

10. We think he is a great Luigi for Halloween. Here he is dressed up as Mario's brother on Instagram.


As Benjamin Wadsworth continues to captivate audiences with his performances, there's no doubt that his star will continue to rise. His dedication to his craft, combined with his natural talent, makes him a promising actor to watch in the coming years. Whether he's portraying the relatable college student in "Tell Me Lies" or tackling new and challenging roles, Benjamin Wadsworth's journey in the world of entertainment is one that fans and industry insiders alike are eager to follow.

---

Related

Steven and Lucy from "Tell Me Lies" – Are They Dating in Real Life?

Tell Me Lies Season 2 – will it happen?

Get the Look: Fashions from 'Tell Me Lies'

Courtney Rose is an Entertainment Writer at Feeling the Vibe Magazine based in New York. Pop culture and rom-com obsessed. Studied Journalism and is up to date on all the latest entertainment news. For tips or comments, email me at Courtney@feelingthevibe.com