Saint X is a new psychological drama television series that premiered on April 26, 2023 on Hulu. The 8-episode series follows a family whose dynamic unravels when their daughter goes missing. But, it's more than a story about a missing girl. Themes of grief, race, class, gender and tourism are all evident in this thrilling new show. Get details below, including who's in the cast, where it was filmed, if it's based on a true story and more.
---
What is Saint X on Hulu about?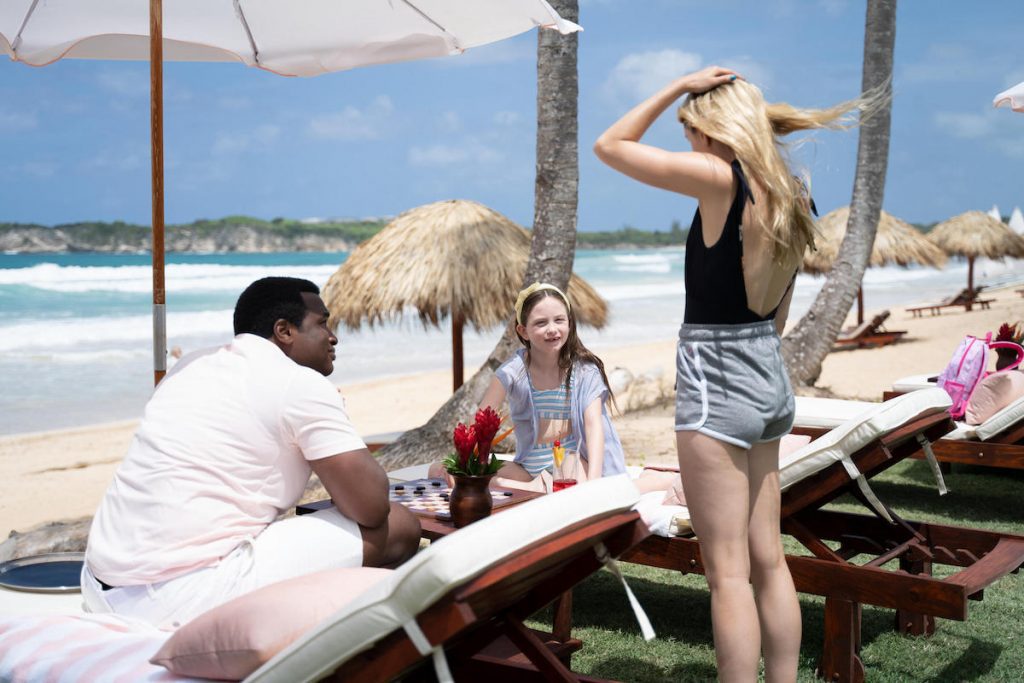 Per Hulu, the official synopsis of Saint X is: "A young woman's mysterious death during an idyllic Caribbean vacation creates a traumatic ripple effect that eventually pulls her surviving sister into a dangerous pursuit of the truth."
Since she was young when her sister Alison died, a now adult Claire (who goes by Emily) is searching for answers. The further she pushes the envelope, the more twisted things become as she tries to find out the truth about Alison's murder. Themes of loss and family come into play, as well as an upending of the "girl-gone-missing" genre. The series jumps between different timelines and locations, which adds to the intrigue.
Watch the Trailer
---
Who's in the Cast?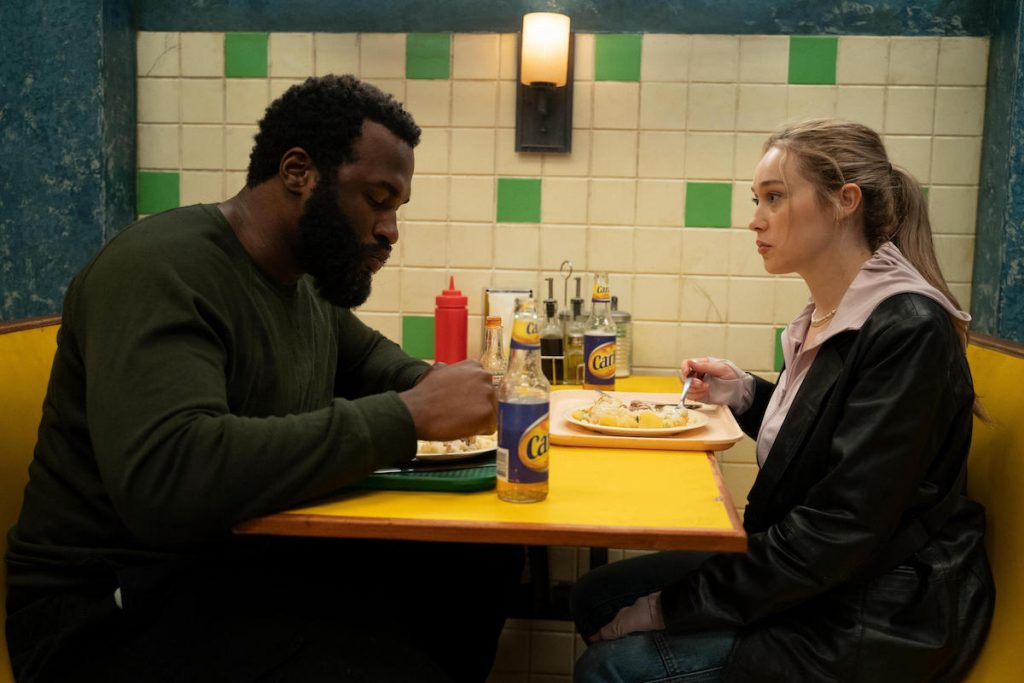 Alycia Debnam-Carey as adult Claire, now known as Emily Thomas, an environmental documentary editor
Josh Bonzie as Clive 'Gogo' Richardson
West Duchovny as Alison Thomas
Jayden Elijah as Edwin
Michael Park as Bill Thomas
Betsy Brandt as Mia Thomas
Bre Francis as Sara
Kenlee Anaya Townsend as young Claire
---
Is Saint X based on a true story?
While it does bear similarities to cases like Natalee Holloway or Gabby Petito, the series is actually based off a 2020 book of the same name by Alexis Schaitkin. Alexis told TIME that she wanted to "subvert the 'dead white girl' or 'pretty missing girl' trope" and "write a 'dead girl story' that's about our fascination with these dead girl stories."
So, not only does it dive into how a tragedy affects the family, but how the world is viewing it too. It's essentially calling into question the ways in which cases get sensationalized.
---
Where was it filmed?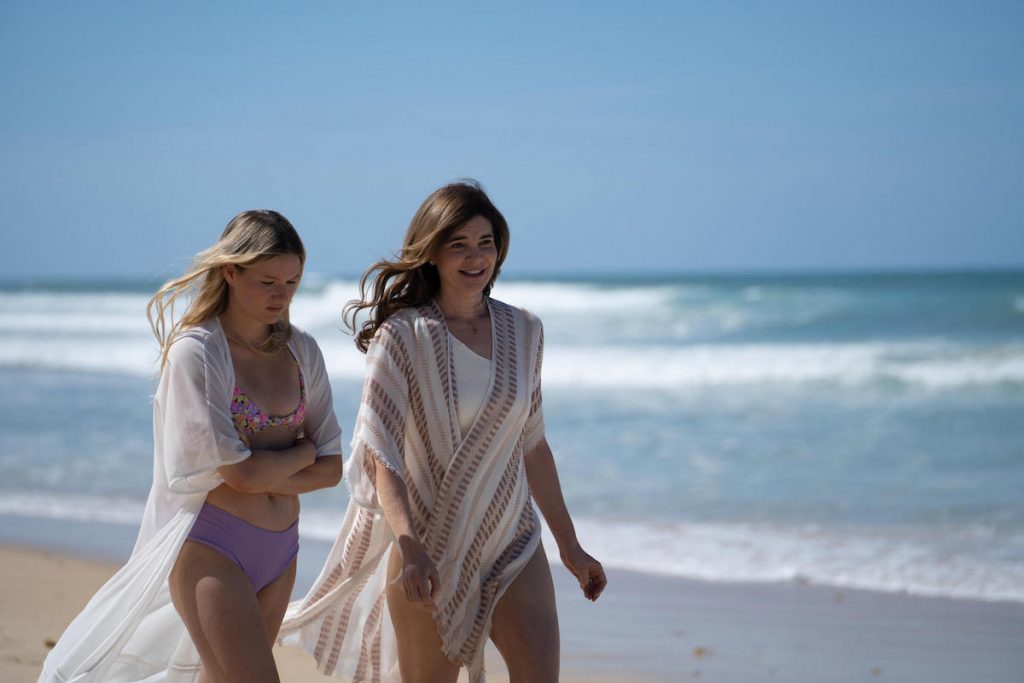 While Saint X is a fictional Caribbean island, the series did film in the Dominic Republic for the family vacation portion. For scenes with adult Claire (Emily), those were filmed on location in Brooklyn, New York.
---
See Behind the Scenes Photos
Alycia Debnam-Carey, who portrays Claire (Emily) posted some behind the scenes photos recently in honor of the April 26 premiere. "What a wonderful group of people. Especially this special guy here @joshbonzie Couldn't have done it without you. 💫✨," she wrote.
Jayden Elijah (Edwin on the show) took to Instagram to show off the great scenery while filming. See the amazing photos below!
---
How to watch Saint X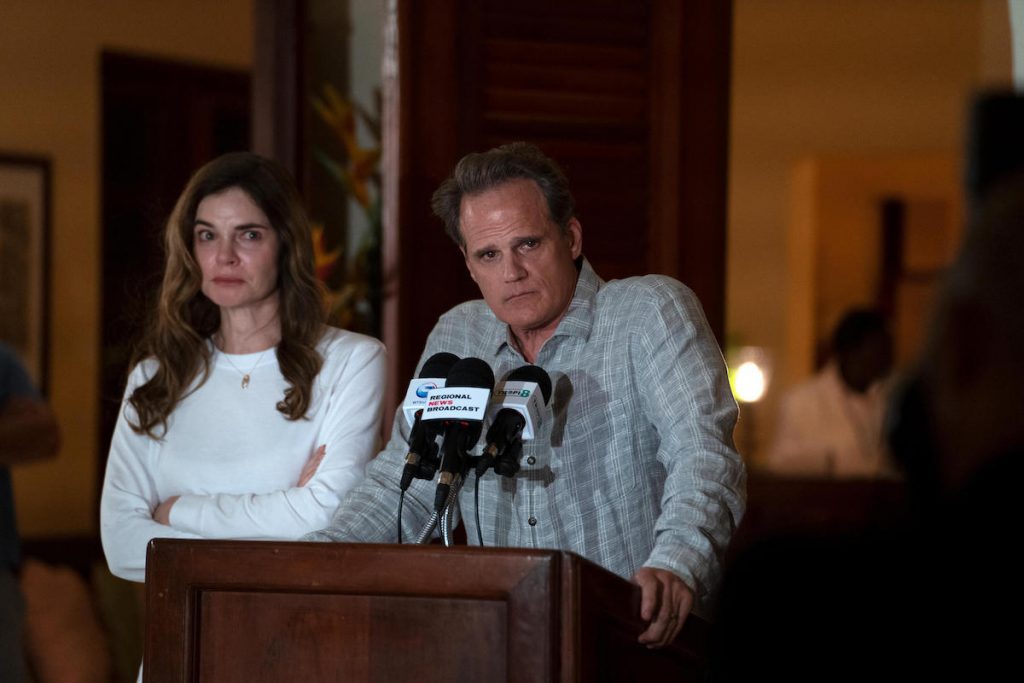 The first three episodes of Saint X are now available to stream on Hulu. Afterwards, one new episode will premiere per week to make up the total eight episodes. It's a limited series. The next new episode is episode 4, which will premiere on May 3 on Hulu.
---
RELATED STREAMING NEWS
Love & Death Starring Elizabeth Olsen: HBO Max's Thriller Based on a True Story
How to Watch The Company You Keep: A High-Stakes Thriller on ABC
Unprisoned on Hulu starring Kerry Washington – Plot, Photos & Season 2
Kari Highman is a Beauty and Fashion Blogger at Feeling the Vibe Magazine. Otterbein Alum (2017) – English & Psychology. Always learning & creating. Avid fan of mid 2000's TV & pop music. Comments or tips, email kari@feelingthevibe.com