"The Company You Keep" is a captivating series that airs on ABC every Sunday at 10 pm.
The central story of "The Company You Keep" revolves around the intriguing love story of Charlie and Emma, who find themselves drawn to each other after a night of passion. However, their relationship is complicated by the fact that they are on opposite sides of the law, with Emma being an undercover CIA officer and Charlie being a con man. As they navigate their romance, they are also dealing with the pressure of their respective professional obligations.
The show also features a talented and diverse cast, including Milo Ventimiglia as the charming and charismatic Charlie, Catherine Haena Kim as the tough and tenacious Emma, and William Fichtner as the ruthless criminal Leo. The rest of the cast is equally impressive, with standout performances from Tim Chiou, Freda Foh Shen, James Saito, Sarah Wayne Callies, Felisha Terrell, and Polly Draper.
Based on the Korean Broadcasting System series entitled "My Fellow Citizens," "The Company You Keep" promises to be an entertaining and engaging ride for viewers. With its complex characters, thrilling plotlines, and expertly crafted storylines, it is sure to be a hit with fans of the action-thriller genre.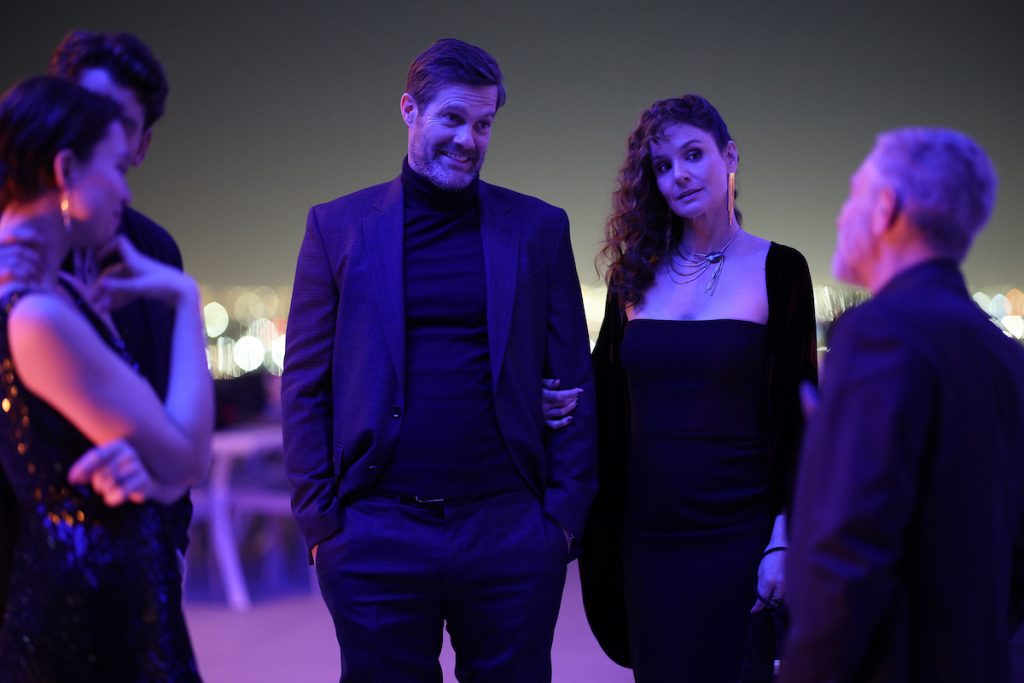 How to Watch The Company You Keep
To watch the show on television, viewers can tune in to ABC at 10 pm on Sundays. Additionally, ABC allows viewers to watch full episodes live online by logging in through their cable provider on the ABC website (abc.com). This provides a convenient option for those who may have missed the live airing or are unable to watch on television.
For those who prefer to watch on-demand, "The Company You Keep" episodes are available to stream on Hulu the day after they air on ABC. This means viewers can catch up on the latest episode at their convenience and binge-watch past episodes to fully immerse themselves in the story.
When it airs: Sundays at 10pm EST
How to watch: On television by tuning in to ABC or watching on abc.com
On Demand: The following day on hulu.com
As streaming platforms continue to rise in popularity, the ability to watch a show on-demand has become increasingly important to viewers. With "The Company You Keep" available on both ABC's website and Hulu, viewers have the flexibility to watch the show whenever and wherever they choose.
Overall, "The Company You Keep" is a must-see show for anyone who loves suspenseful dramas. With multiple options for viewing, including on television, ABC's website, and Hulu, it's easy to catch up on past episodes and stay up-to-date on the latest developments in the story.
---
Related
Catherine Haena Kim Accidentally Reveals Truth in Access Game with Milo Ventimiglia
The Company You Keep Preview for 1×05: Daphne Enlists the Nicolettis for a Dangerous Mission in 'The Spy Who Loved Me' Courtney Rose is an Entertainment Writer at Feeling the Vibe Magazine based in New York. Pop culture and rom-com obsessed. Studied Journalism and is up to date on all the latest entertainment news. For tips or comments, email me at Courtney@feelingthevibe.com