Unprisoned is a new comedy series that premiered on Hulu on March 10, 2023. Led by Kerry Washington, the show follows a woman whose life is turned upside down when her father is released from prison and comes to live with her. Learn more about Unprisoned below, including a complete synopsis, full cast list, see photos and a trailer. Plus, find out if it's based on a true story, and if there's a possibility for season 2.
---
What is Unprisoned on Hulu About?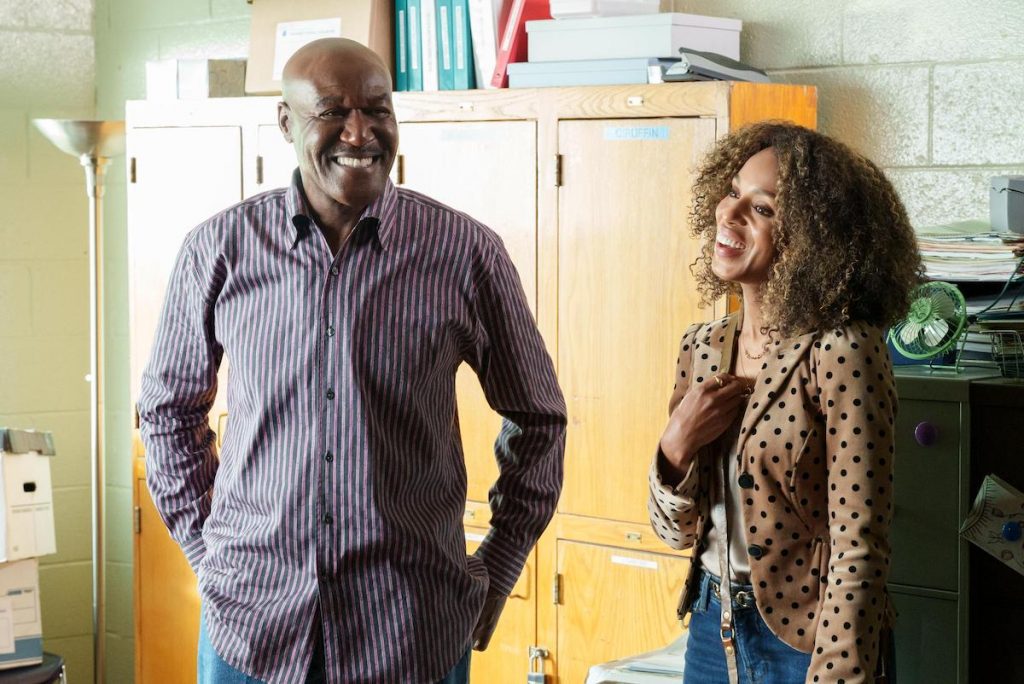 Per Hulu, the official synopsis reads: "UnPrisoned is a half-hour comedy about a messy but perfectionist relationship therapist and single mom whose life is turned right-side-up when her dad gets out of prison and moves in with her and her teenage son."
The series is produced by Onyx Collective and distributed on Hulu. Kerry Washington and Delroy Lindo lead the cast. Also starring: Faly Rakotohavana, Marque Richardson, Jee Young Han and Jordyn McIntosh.
Watch the Trailer
---
Who's in the Cast?
Kerry Washington as Paige Alexander
Kerry is an American actress who is perhaps best known for her role as Olivia Pope in ABC's Scandal. In recent years, she earned a Primetime Emmy nomination for her role on the Hulu miniseries Little Fires Everywhere. Washington has been married to NFL player Nnamdi Asomugha since 2013; they have two children.
Delroy Lindo as Edwin Alexander
Delroy is an American actor who recently starred on the Paramount+ series The Good Fight as Adrian Boseman. Prior to that, he held prominent roles in four Spike Lee films: Malcolm X, Crooklyn, Clockers and Da 5 Bloods. Lindo married wife Nashormeh in 1990; they have one child together, a son named Damiri.
Marque Richardson as Mal
Marque portrays Mal, Paige's boyfriend and her dad's parol officer in Unprisoned. He is a 37 year old actor from San Diego, California. Both of his parents served in the United States Navy. You may recognize him from his roles on ER, 7th Heaven and Lincoln Heights.
Faly Rakotohavana as Finn
Faly portrays Finn, Paige's son and Edwin's grandson in Unprisoned on Hulu. He was born in 2003, which currently makes him 19 years old. He starred in the Nickelodeon series, Nicky, Ricky Dicky & Dawn. He was also in Disney's "Raven's Home" as Miles.
---
---
Jordyn McIntosh as Little Paige
Jordyn portrays a young Paige Alexander in Unprisoned. She was only 4 when she started acting.
You can see her in the following series/movies:
Unprisoned
Emancipation
Abbott Elementary
The First Lady
You can follow Jordyn on Instagram. She posted a video of herself feeling and looking like a princess as she attended the Unprisoned premiere.
---
Is Unprisoned based on a true story? Will there be a Season 2?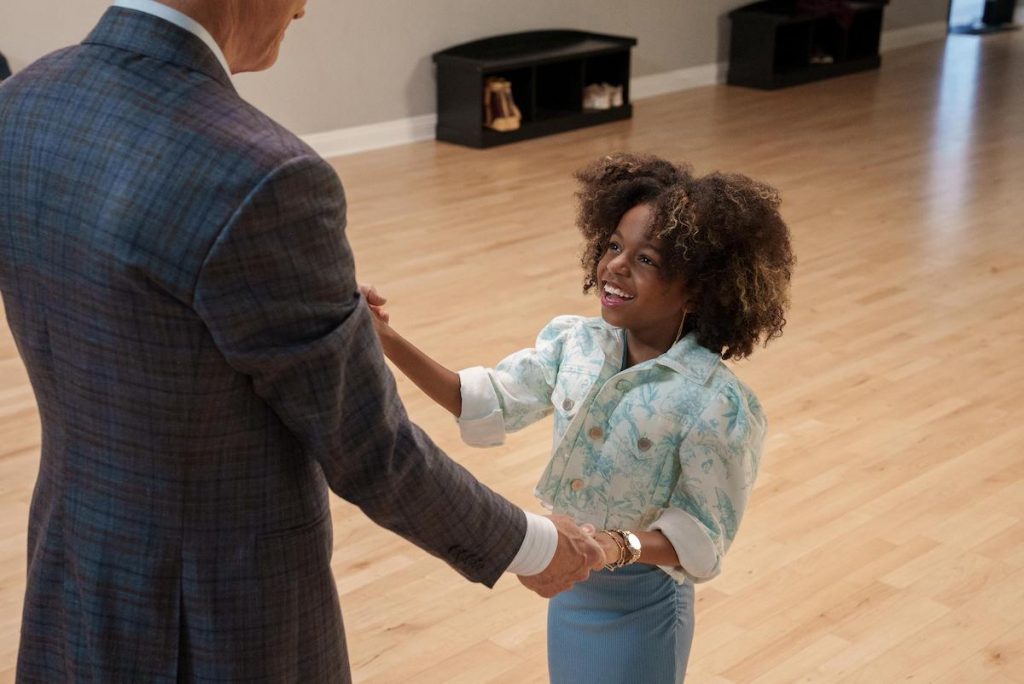 Yes, the series is based off of creator Tracy McMillan's real-life relationship with her formerly incarcerated father. Although, it's not the first time she's told the story in the media. Tracy originally penned a piece for HuffPost in 2010, which you can read here.
As for a possible second season, there's no word on whether or not the series has been renewed by Hulu. The 8-episode first season has received glowing praise and rave reviews by fans and critics alike, so things seem favorable. But, you never know what will happen in the world of television, especially with streaming services nowadays.
All episodes of Unprisoned are available to stream now on Hulu.
---
RELATED TELEVISION NEWS
'Name That Tune' Season 3 Premiere on FOX Hosted by Jane Krakowski
Fantasy Island Season 2 – Plot, Cast & How to Watch
'The Way Home' on Hallmark Channel – Cast, Plot, Photos, Premiere & More About New Series
Kari Highman is a Beauty and Fashion Blogger at Feeling the Vibe Magazine. Otterbein Alum (2017) – English & Psychology. Always learning & creating. Avid fan of mid 2000's TV & pop music. Comments or tips, email kari@feelingthevibe.com