Shark Tank is all-new tonight, with four companies going into the tank. The new businesses are: Copper Cow Coffee, Dino Don, Super Potty Trainer, and Lit. Last week, fans saw Pluto, Fling Golf, Float n Grill, and Stretchlace. So, will any of these new products strike a deal with the sharks? Get details on the companies below before the new episode airs.
What companies are on the May 21 episode of Shark Tank?
The four new companies that will be pitching are: Copper Cow Coffee, Dino Don, Super Potty Trainer, and Lit. Below, you'll find information about each product, where you can buy them, and where you can follow them on social media.
COPPER COW COFFEE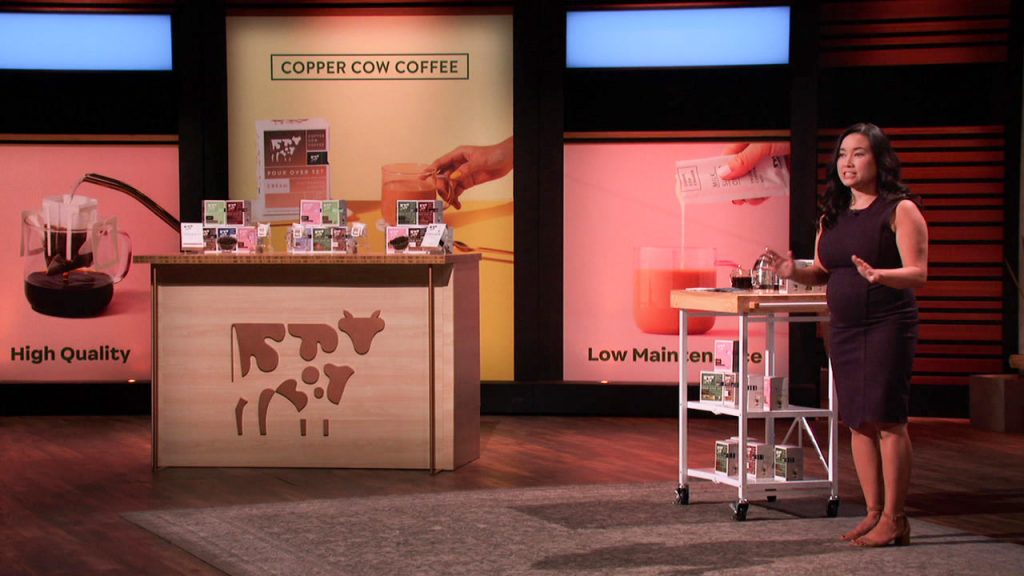 Debbie Wei Mullin invented Copper Cow Coffee, which is pour-over Vietnamese coffee. The method provides a flavorful and silky brew. Debbie created her product to combine the coffee method with ethically sound supply chains to support Vietnam's economy. The beans are sourced from Vietnam, and the coffee comes in flavors like classic, just black, rose, ginger, or churro lattes; plus, decaf and coconut coffee.
Where to buy: https://coppercowcoffee.com/ or Amazon
Where to follow: @CopperCowCoffee
DINO DON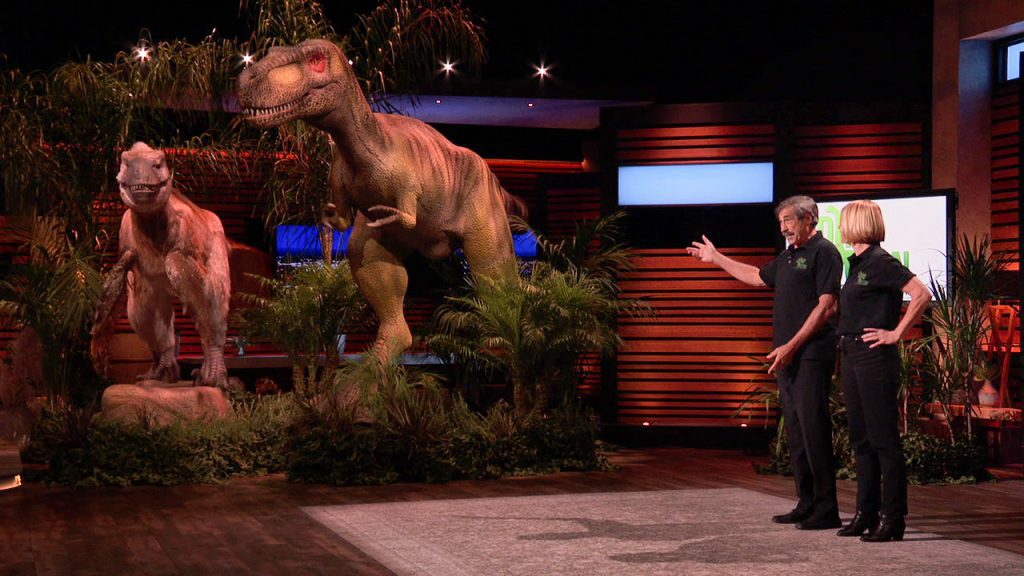 Dino Don are animatronic dinosaurs invented by Don Lessem. After serving as an adviser on Jurassic Park, he decided he wasn't happy with how the animatronic models were portraying dinosaurs. So, he went and built his own! Professional paleontologists oversee the production of each model, ensuring its accuracy and efficiency. Currently, there's a model zoo up and running which features Don's dinosaurs in New York's Bronx Zoo.
Where to buy: https://www.dinodoninc.com/
Where to follow: @DinoDonLessum
SUPER POTTY TRAINER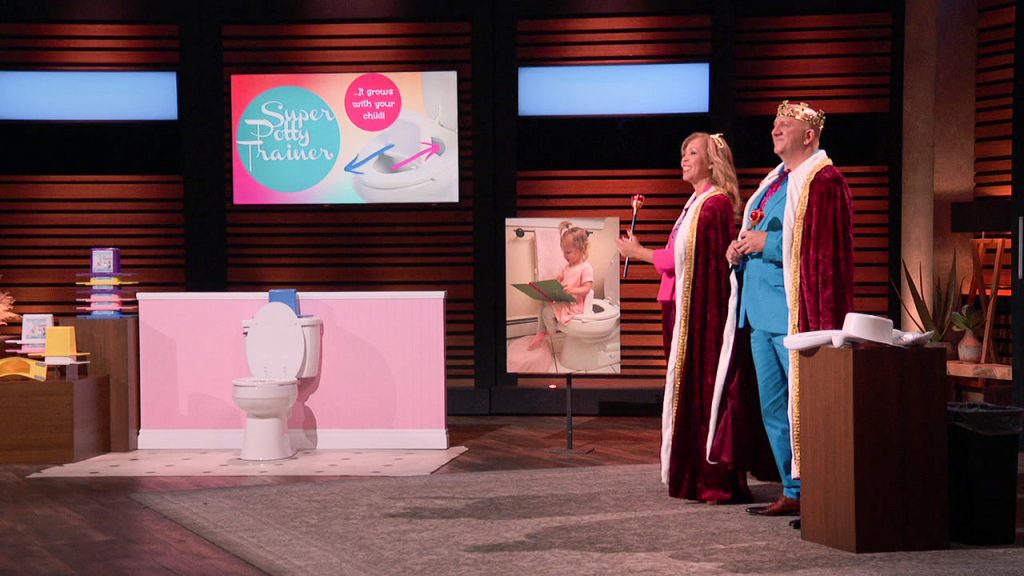 After having difficulty potty training her daughter, Judy Abrahams knew their had to be a better solution. That's where Super Potty Trainer came into play. It's silicone shaped like a top hat, which reduces the toilet seat size, making it easier for a child to sit up there by themselves. The shape also allows for back support. Not only did it help Judy and her daughter, but it's helping tons of other kids and their parents.
Where to buy: https://superpottytrainer.com/ or Amazon
Where to follow: @SuperPottyTrainer
LIT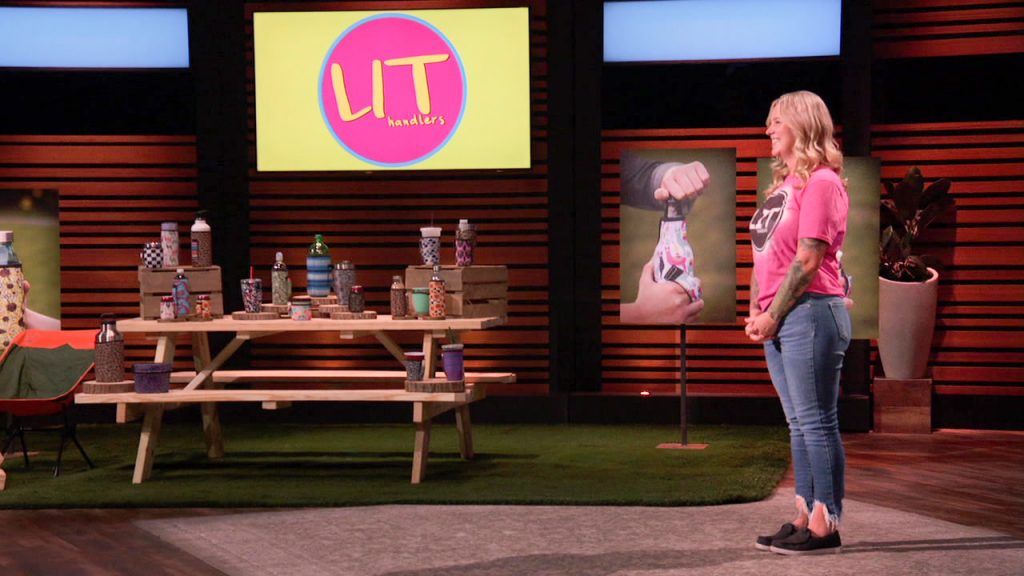 Destiny Robison Padgett created Lit Handlers Koozies to be an easy way to carry your beverage. Whether it be water or champagne, the goal is the same: cold beverages stay cold; hot beverages stay warm. What's unique about Destiny's product are the patented Handlers (handles) that are on each koozie. Your hands now have something to help you hold onto your drink! Plus, there's a small pocket for essential items, like lip balm or a pen. There are koozies available for beer, wine glasses, various tumblers, and different cans. All come in fun patterns or cool colors, of course.
Where to buy: https://www.lithandlers.com/ or Amazon
Where to follow: @LitHandlers
So, who will walk out of the tank with a deal? Find out when Shark Tank airs tonight at 8 PM ET, only on ABC.
---
MORE SHARK TANK NEWS
Who was on Shark Tank for the May 14 Episode?
See Full List of Shark Tank Companies from May 7 Episode
What Products Were on Shark Tank's April 16 Episode? Get the List Inside!
Kari Highman is a Beauty and Fashion Blogger at Feeling the Vibe Magazine. Otterbein Alum (2017) – English & Psychology. Always learning & creating. Avid fan of mid 2000's TV & pop music. Comments or tips, email kari@feelingthevibe.com