Shark Tank is back with an all-new episode this week. Another group of entrepreneurial hopefuls will take their shot in the tank and pitch their products on May 7. Viewers will see four businesses: GRIND, Creation Nation, Sneakerasers, and Beer Mkr. The last companies we reported on were Suds2Go, Larq, Salad Sling, and Truffle Shuffle. While you have to wait and see if any deals are made, we've got details on each company below. Keep reading to see what each business is about, who's behind them, and where you can buy their product(s).
What companies will be featured on the May 7 episode of Shark Tank?
The four companies the sharks will hear from are: GRIND, Creation Nation, Sneakerasers, and Beer Mkr. Below you will find a little bit of information about each business, including their founder(s), where you can follow them on social media, and where you can purchase their product(s).
GRIND BASKETBALL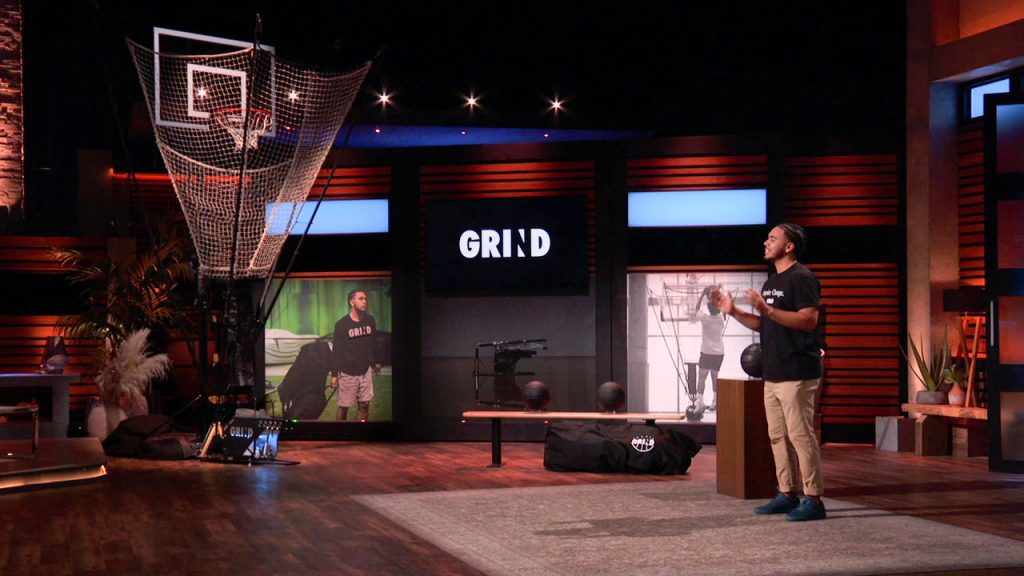 Thomas Fields is the inventor of GRIND, a portable basketball shooting machine. He came up with the idea when he was stuck waiting around for a coach so he could go shoot hoops in the gym for training. He wondered if there was a way where he didn't have to need a coach, or even a gym setup just for reps. So, he invented an on-the-go basketball machine. It has a 12 foot net around the rim, which "forces players to put more of an arch on their shot," leading to a higher number of shots made. Thomas' next phase is to create more machines for other sports.
Where to buy: GrindBasketball.com
Where to follow: @grindbasketball_
CREATION NATION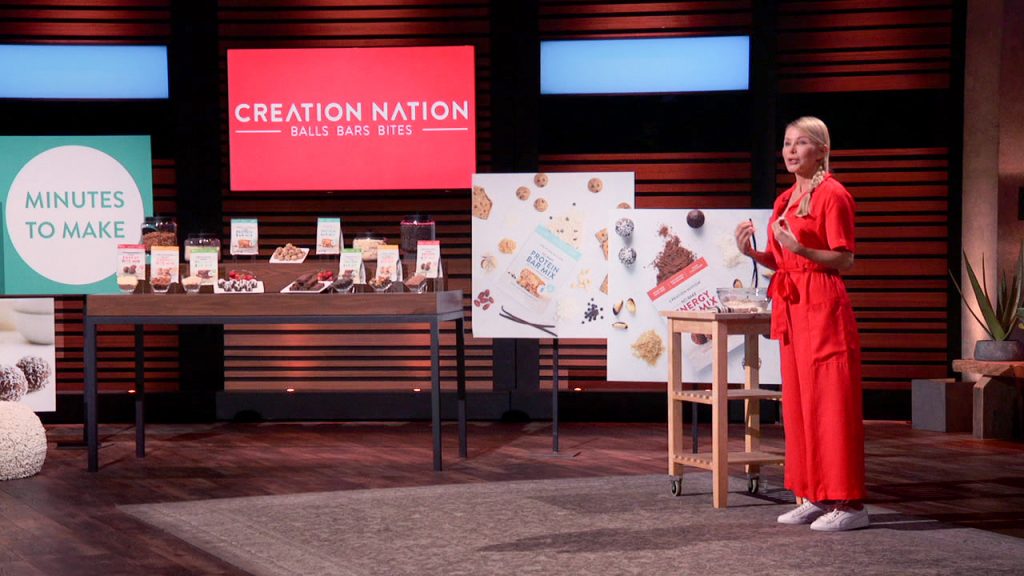 Karen Nation is the businesswoman behind Creation Nation. It's a line of no bake, only "minutes to make" energy bites, protein balls, and snack bars that taste just like homemade cookies. With Karen's healthier version, there's no gluten, and there are vegan, keto, or paleo options. Right now there are chocolate chip and cocoa flavors in both bites and bar mixes. You can get a variety pack on her official website. Her company's even made its way into Thrive Markets across the USA.
Where to buy: ProteinBarMix.com
Where to follow: @foodcreationnation
SNEAKERASERS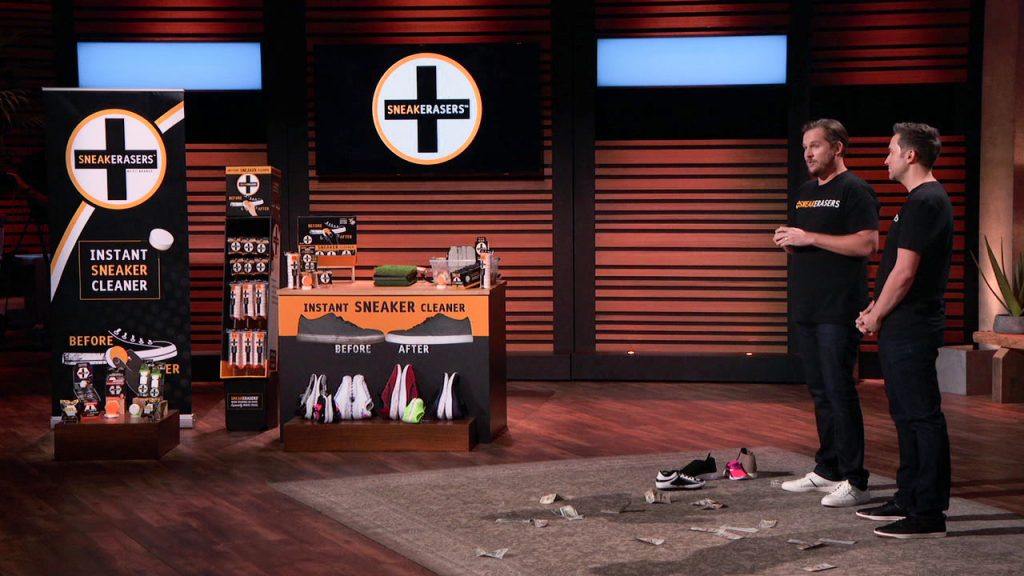 Chris Pavlica & Kevin Consolo are the duo who founded Sneakerasers, a shoe cleaning product. It's essentially a dual-layered sponge that you can use to wipe away dirt, grime, streaks, or scuffs on your shoes. You use the white scrubber side first, then flip it over to the orange side for a soft sham material to get rid of any residue. Currently, they come in two versions: a Sneakerasers To-Go, which come premoistened and individually wrapped; Sneakerasers 10-pack sleeves are for at-home use, and you simply use water to activate the cleaning solution. Chris and Kevin's invention has made it into retailers like WalMart, and is on Amazon. There's even versions available for golfers and vehicles.
Where to buy: FTIBrands.com
Where to follow: @sneakerasers
BEER MKR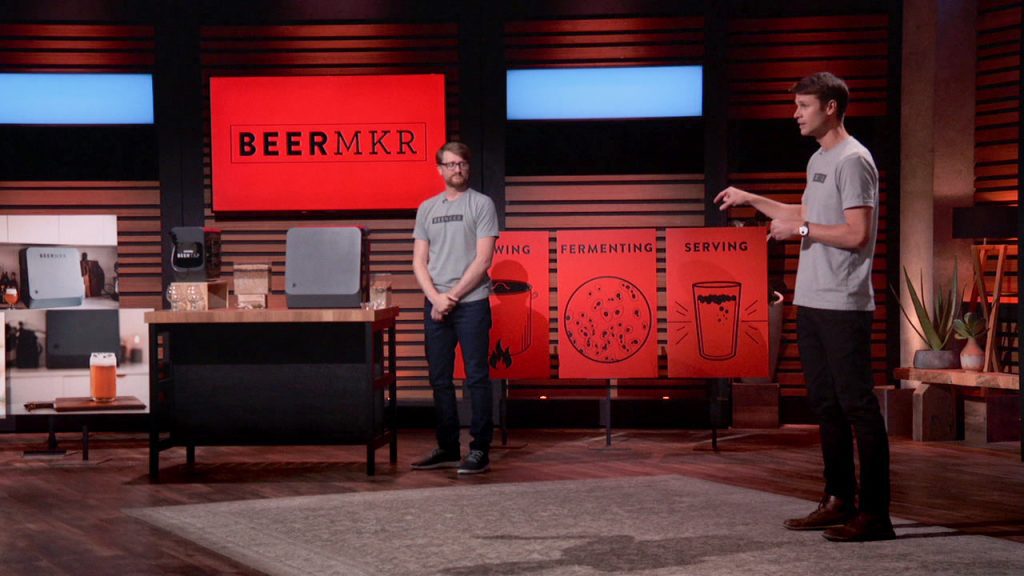 Aaron Walls and Matt Goff are the brains behind the newly renamed Beer Mkr (formerly known as Beer Jacket). Their marketing director Brett Vegas will be pitching alongside Aaron on the Shark Tank episode. Their product is an at-home brewing machine. There's even a bundle that comes with your own tap and Mkr Kits, which include grains, yeast, and other mix-ins needed to create your custom brew. Even cooler? They have an app, and a kit subscription service so you can get that delivered to your door. You add in your ingredients, then let the machine brew for 3-7 days. Afterwards, you simply transfer it to the tap and let the carbonation process occur in the fridge.
Where to buy: BeerMkr.com
Where to follow: @beermkr
See how these businesses fare when Shark Tank airs on Friday, May 7 at 8 PM ET, only on ABC.
---
MORE SHARK TANK NEWS
Shark Tank's April 16 Episode: Find Out What Was On + See List Inside
Meet Shark Tank Hopefuls: The Cheese Chopper, Fur Zapper, & Matte
Meet Shark Tank's Newest Companies: DynoSafe, Phoozy, & More
Kari Highman is a Beauty and Fashion Blogger at Feeling the Vibe Magazine. Otterbein Alum (2017) – English & Psychology. Always learning & creating. Avid fan of mid 2000's TV & pop music. Comments or tips, email kari@feelingthevibe.com