Shark Tank airs tonight, welcoming four new hopeful entrepreneurs. They include two chefs from California, a husband and wife duo from Arizona, an entrepreneur from Texas and more. Get the full list of hopefuls on Shark Tank Season 12 episode on April 16, 2021.
Who will you see on Shark Tank on April 16th?
Suds2Go
Larq
Salad Sling
Truffle Shuffle
Suds2Go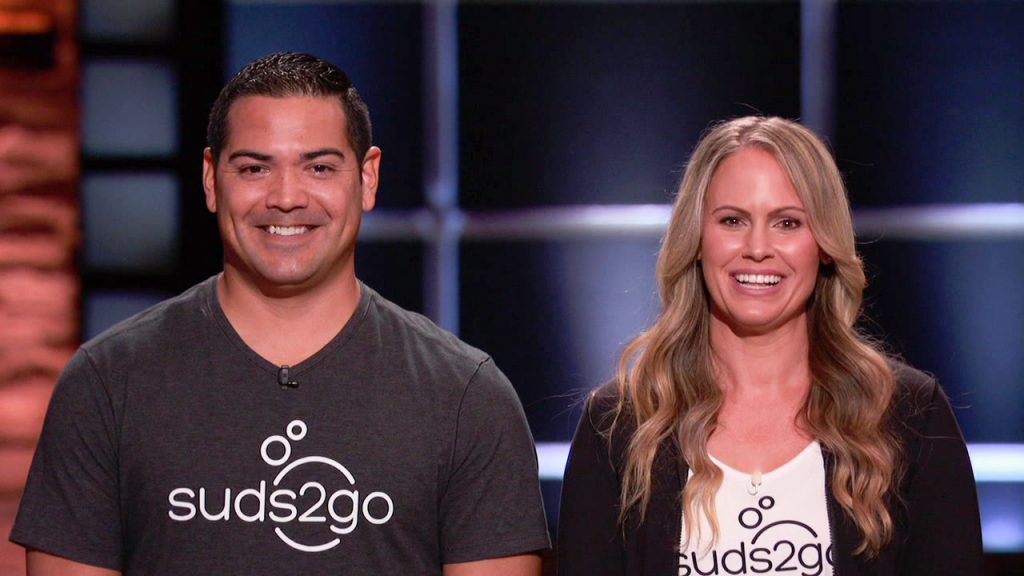 Husband and wife duo Gabe and Cindy Trevizo from Gilbert, Arizona created Suds2Go. What is it? It is a one-of-a-kind handwashing device. According to their official website, "with a single pump, this portable handwashing system provides foamy soap in the palm of your hand."
Watch this for more on Suds2Go
See more fun facts on Suds2Go here.
---
Larq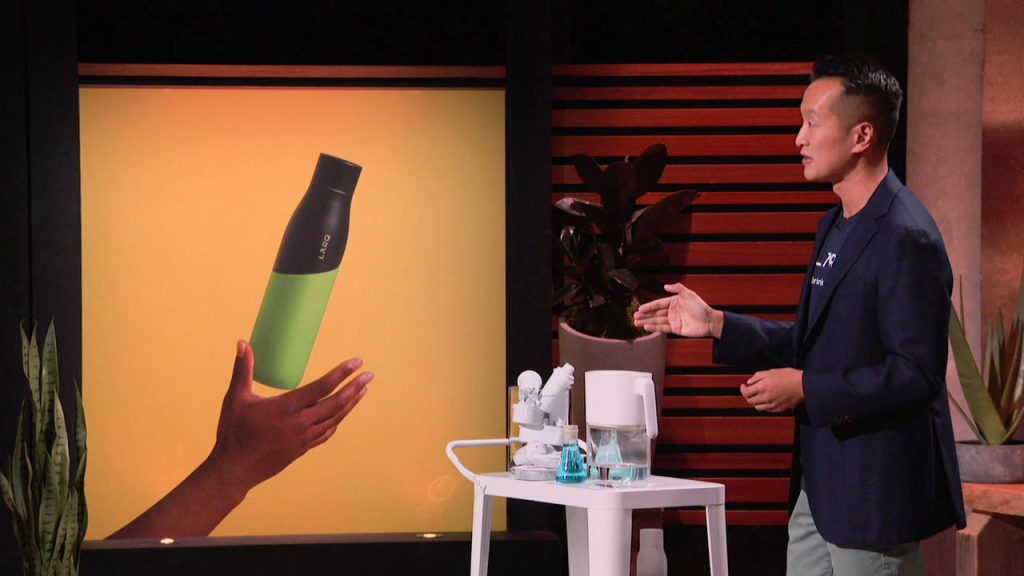 Justin Wang, an entrepreneur from Foster City, California created Larq. He entered Shark Tank on Season 12, episode 18 to present his high tech, self-cleaning water bottle to the sharks. Larq's official website states, "60 seconds to pure water." It also neutralizes up to 99% of harmful bacteria and viruses using UV-C light.
How Can You Get the Larq Water Bottle? It is available on Amazon in a variety of colors. See prices here.
Watch this Larq Video
---
Salad Sling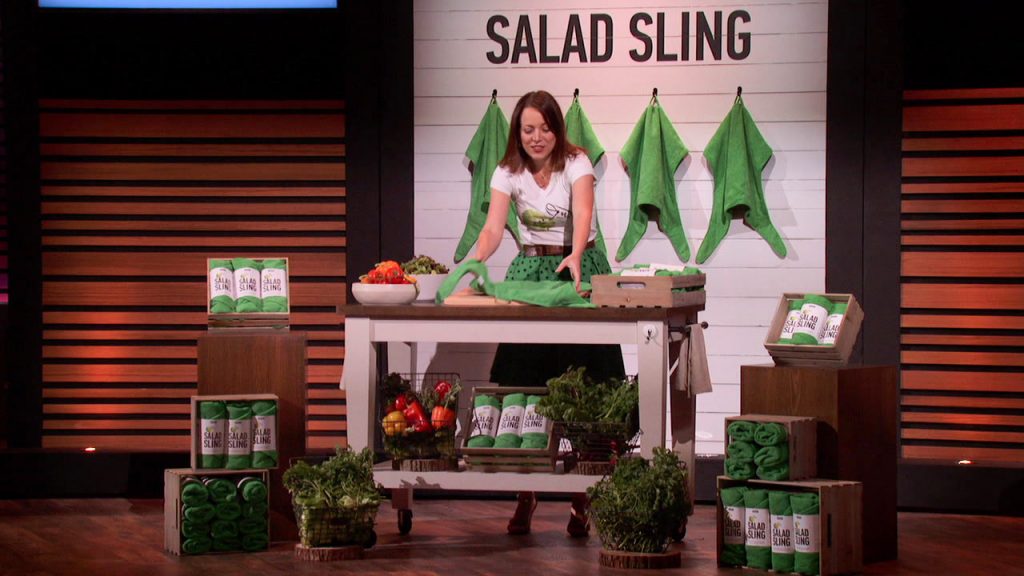 Jill Visit is the founder of Salad Sling. She is an entrepreneur from Austin, Texas who entered Shark Tank on Season 12, Episode 18. Jill pitched her quick and easy approach to drying greens using a space-saving design. It is easy to store, easy to wash and easy to use according to their official website.
Where Can You Get the Salad Sling? It is available on Amazon.com. See pricing and reviews.
Watch This Salad Sling Video
See more info on Salad Sling here.
---
Truffle Shuffle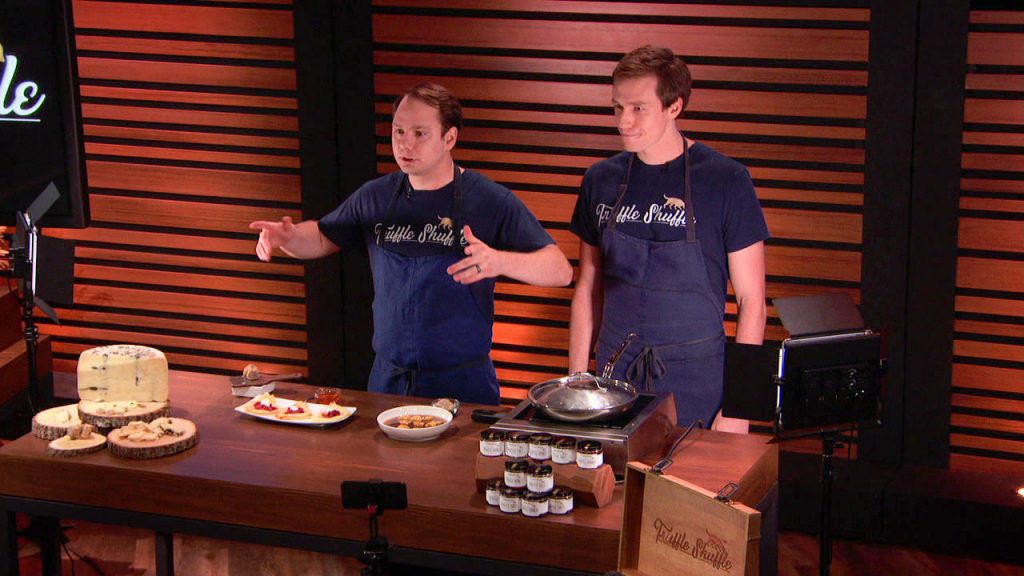 Two chefs from Oakland, California Jason McKinney and Tyler Vorce enter the Tank on April 16, 2021. When their business took a hit during the pandemic, the chefs knew they had to pivot. They created their product based on a perishable and rare ingredient. They have been featured in O Magazine, Kelly Clarkson Show, Forbes and The San Francisco Chronicle! Get more fun facts on Truffle Shuffle at The Reality TV.
Watch this Truffle Shuffle Video
Tune into Shark Tank on Fridays at 8pm EST on ABC.
---
Related
Meet Shark Tank's Hopefuls Tonight: The Cheese Chopper, Fur Zapper, & Matte
Meet Shark Tank's Newest Companies: DynoSafe, Phoozy, & More
Quevos Debuts on ABC's Shark Tank – Details Inside!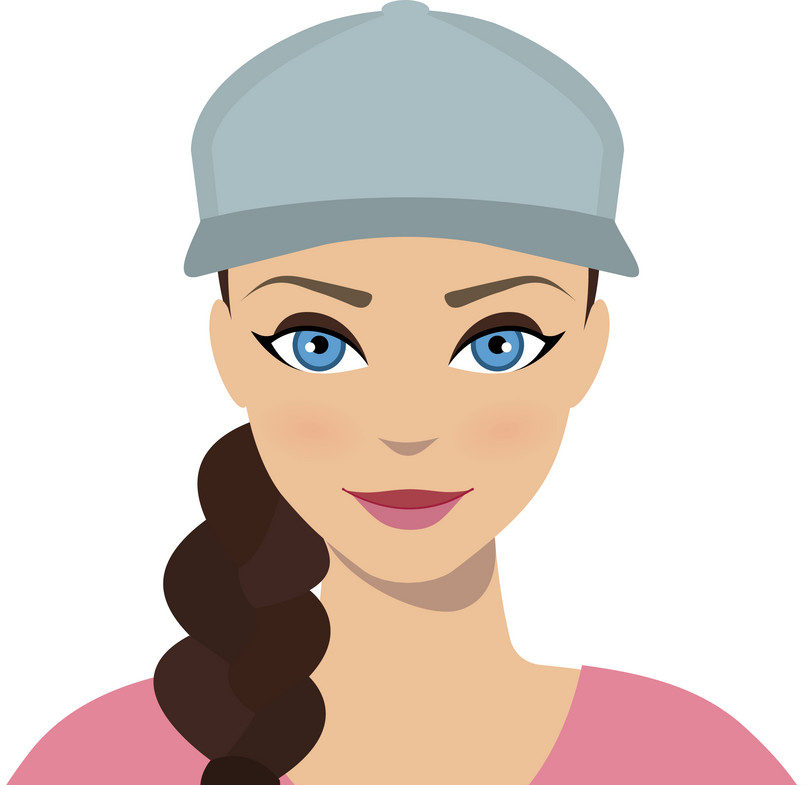 I'm Madison.  I live, breathe, and sleep pop culture. You'll either find me at festivals, concerts, or catching up on the newest Netflix shows.  For tips or comments, email madison@feelingthevibe.com.