When two millennials share a love for chocolate milk, but can't actually have it due to lactose intolerance – what is there to be done about it? Well, Manny Lubin and Josh Belinsky decided to find out, and Slate Chocolate Milk was born. Keep reading below for more details on their invention, which has been featured on ABC's Shark Tank.
What is Slate Chocolate Milk? How'd it come about?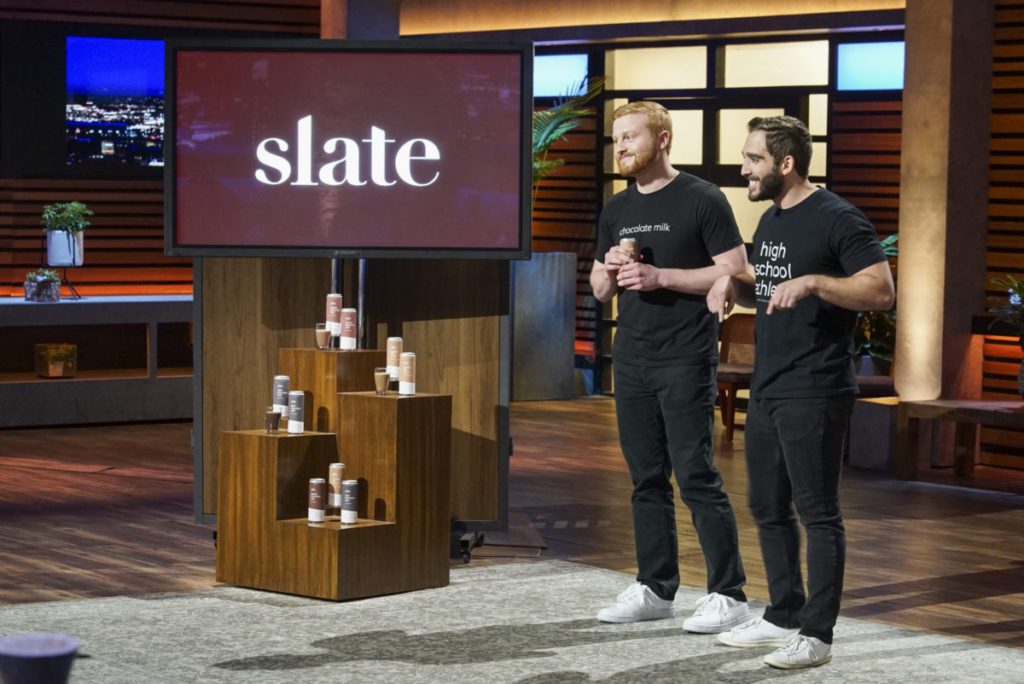 Slate Chocolate Milk was invented by Manny Lubin and Josh Belinsky, who began the Boston-based startup to accommodate their desire for a lactose-free dairy product. The two guys came forward with the idea thanks to their shared love of chocolate milk, but they also wanted to create a product that was more hip and cool than the traditional Yoohoo bottle.
With that mission in mind, they created a naturally sweet chocolate milk with only 9 grams of sugar, and it actually has 17 grams of protein! The secret weapon? It's sweetened with fruit, and it comes in chic, tan cans that look sleek enough to carry around wherever you need to go.
Since their debut on Shark Tank, they've been able to be sold in some major store chains, including Whole Foods. Their milk comes in classic, dark, and espresso flavors. The classic is a traditional chocolate milk, whereas dark is almost like a liquid dark chocolate. Espresso has a little bit of a mocha flavor, so it's got that kick for coffee lovers. You can purchase them individually, or in variety packs on Amazon.
Any other details?
Slate has even worked on their recipe since being on Shark Tank in 2019; and their formula is as popular as ever. Their Amazon reviews are quite decent, with an average of 4/5 stars, and customers have said it's "tasty and healthy."
Not to mention, social media has been buzzing about the brand, especially on Instagram and Twitter. What more could you want?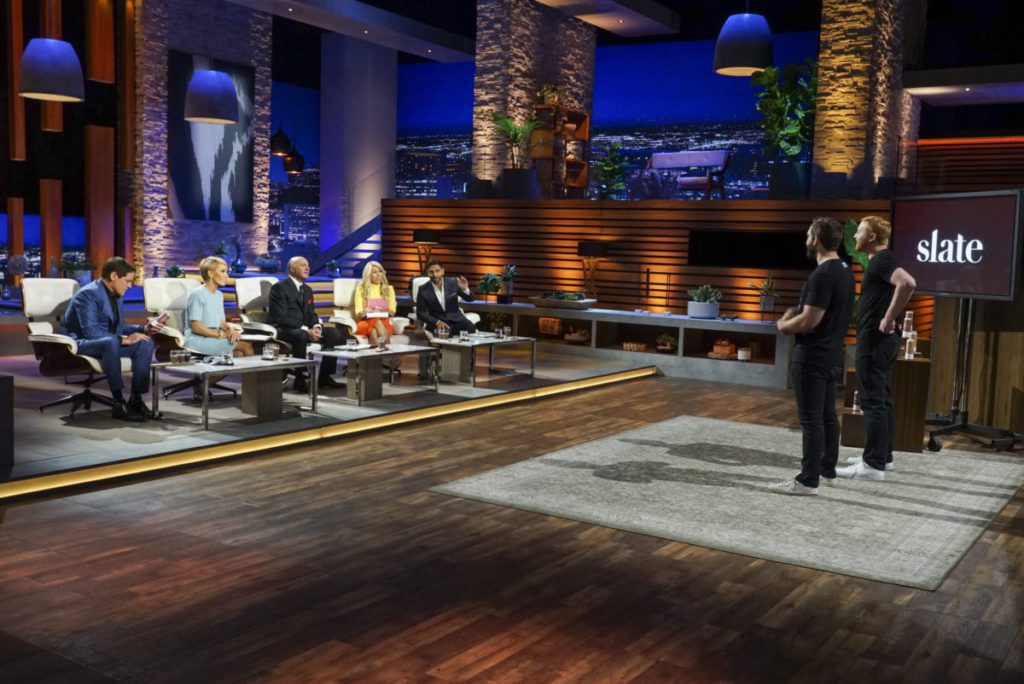 We can certainly see how the duo scored a spot on Shark Tank. You can check out the show on ABC, with all new episodes on Wednesday at 10 PM EST.
---
MORE SHARK TANK NEWS
Unbuckle Me on Shark Tank: Everything You Need to Know
Little Burros from Shark Tank: Everything You Need to Know
First Saturday Lime on Shark Tank: Everything You Need to Know
Kari Highman is a Beauty and Fashion Blogger at Feeling the Vibe Magazine. Otterbein Alum (2017) – English & Psychology. Always learning & creating. Avid fan of mid 2000's TV & pop music. Comments or tips, email kari@feelingthevibe.com