Shark Tank is back with an all-new episode on May 20. Four companies and a group of hopeful entrepreneurs will dive into the tank to pitch their products to the sharks. This week's panel is made up of: guest shark Kevin Hart, Mark Cuban, Barbara Corcoran, Kevin O'Leary and Lori Greiner. The companies presenting are: The Transformation Factory, Aqua Boxing Glove, The Players Trunk, and Project Pollo. Get details on the businesses, as well as their founders below.
---
The Transformation Factory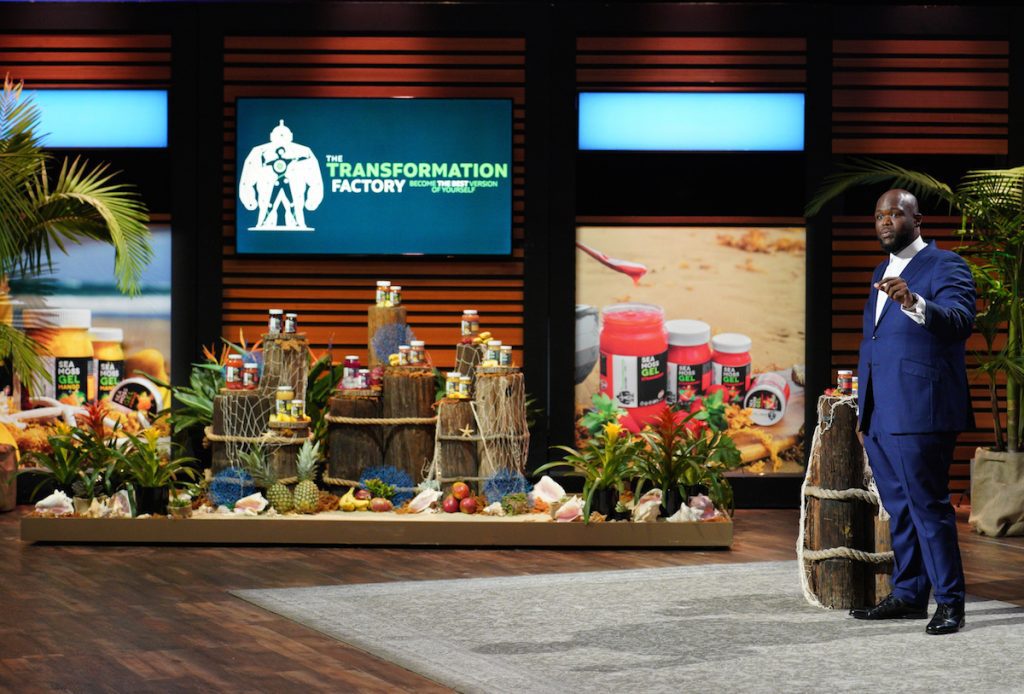 Alexiou Gibson founded The Transformation Factory. Currently, his title is CEO and President. After spending years battling health issues, he knew he had to do something to change things. So, he began his 2.0 journey, and wanted to share the tools that helped him do it with others. One of those essential tools is sea moss, which is mainly what his company sells because it's nature's most powerful superfood, according to their website. There are flavors like dragonfruit, elderberry, and goji berry. Plus, you can purchase bundles in addition to individuals. Alexiou hopes this can help others, and with rave customer reviews, we're sure he's on his way to doing just that.
Where to buy: https://seamosstransformation.com/
---
Aqua Boxing Glove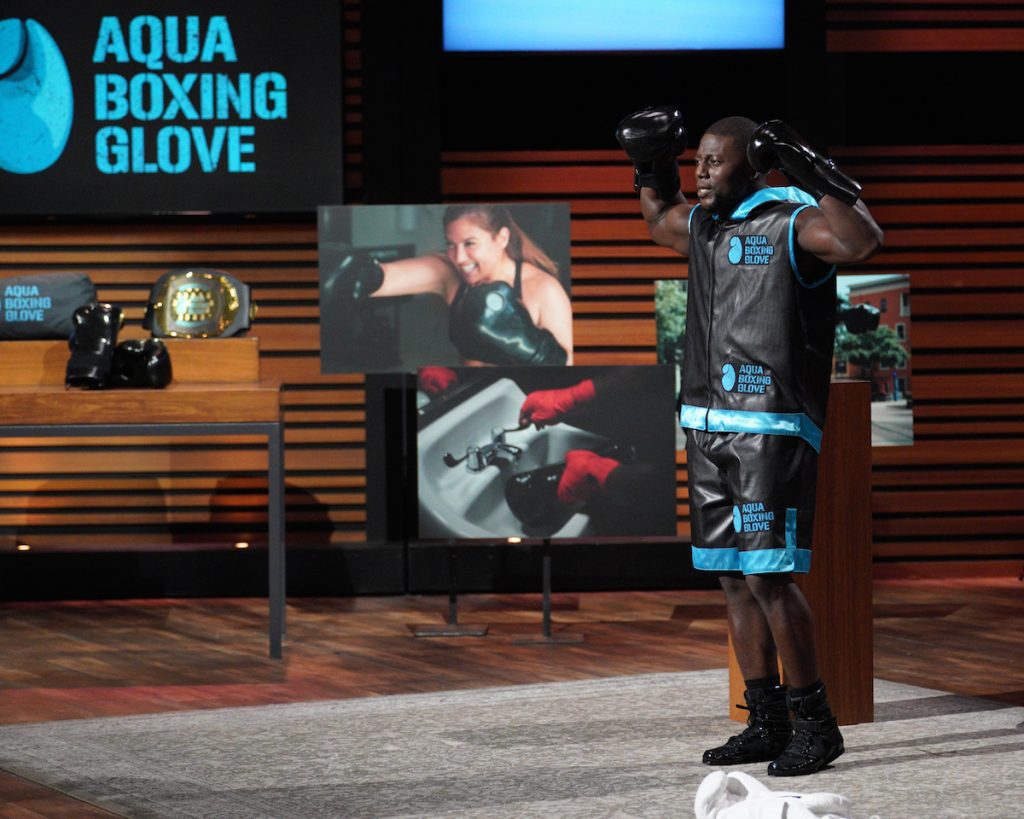 Invented by professional boxer and trainer Tony Adeniran, Aqua Boxing Glove is a revolutionary new way to box. Instead of lugging around big, heavy, expensive punching bags, the gloves use water as resistance. Pretty cool, right? You're able to work out your muscles without any extra equipment. Water moves to the front of the glove when you punch outward, and then when you retract, its forward momentum produces the "fluid resistance," as Tony calls it. They also have teardrop shaped punching bags that use the same water system. Currently, they are selling online and on Amazon in fun colors like fireball orange or red. If Tony's next step is retail, maybe a shark can help get him there.
Where to buy: https://aquatrainingbag.com/
---
The Players Trunk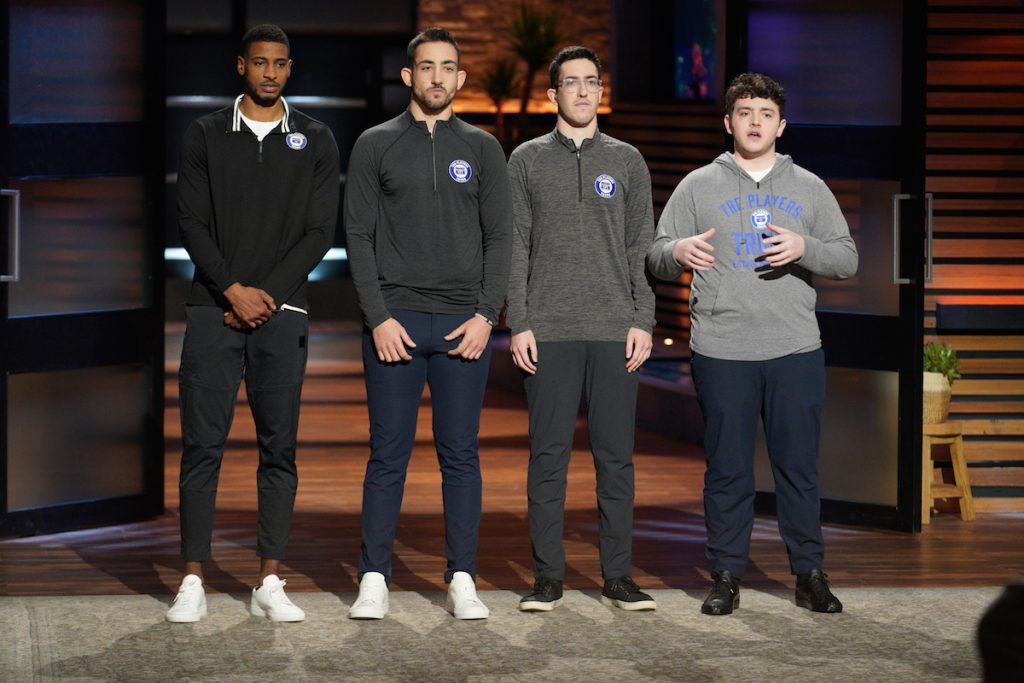 The Players Trunk is a college gear resell company co-founded by Jason Lansing and Austin Pomerantz in 2020. They teamed up with former U of M men's basketball players Charles Matthews and Zavier Simpson to help them sell their game and practice clothing and footwear. Using university connections and their partnership allowed them to find athletes from all over the country. Basically, you can send them your old gear, they'll catalog it, upload photos, and ship it after it's bought. In addition to the game jerseys or shoes, they have signed cards, merch, autographs, and even virtual experiences like video shoutouts. Their goal is to make it easy for athletes to monetize their old sports items. We bet the sharks could take their online store to the next level.
Where to buy: https://theplayerstrunk.com/
---
Project Pollo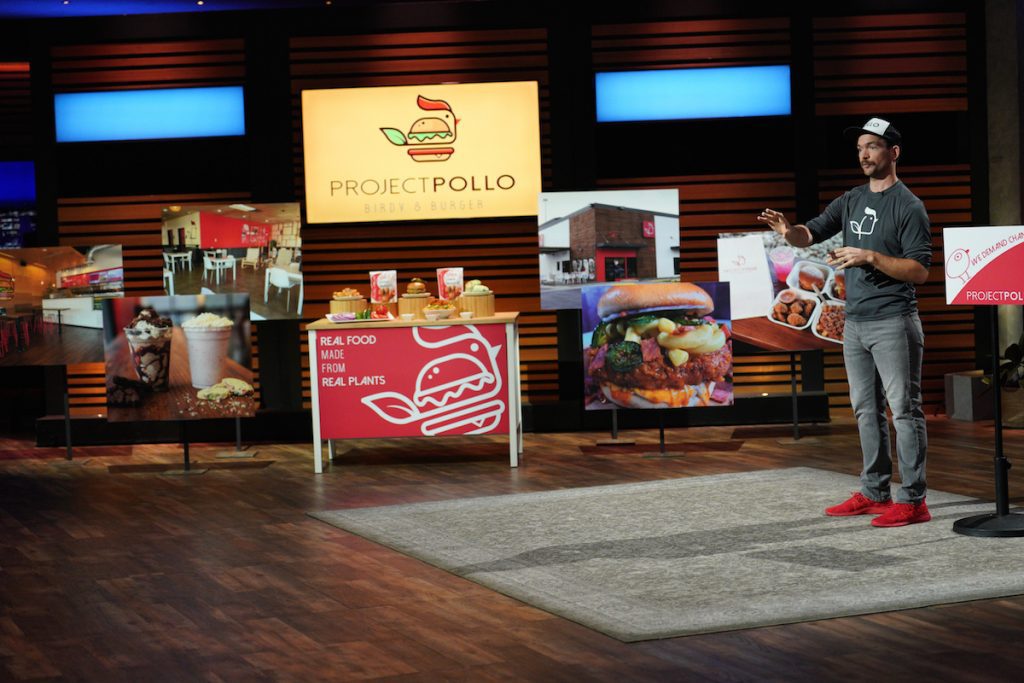 Lucas Bradbury founded Project Pollo, which is a vegan fried chicken fast food restaurant chain. The company offers "pollo with a purpose" according to their mission statement, because they believe in putting people over profits. Serving chicken sandwiches, wraps, and a variety of sides like fries, tots, or mac n' cheese, there's something for everyone on their menu. Currently, there are multiple Texas locations in cities like Austin, Dallas, and Houston. They plan to open two more locations this summer. You can order online for pickup or delivery, or even have them cater for an event. But, since they don't have a specific product line via the web, it's really only available if you live in Texas. Bringing this unique experience all over the USA would be a great job with the help of a shark!
Where to buy: https://www.projectpollo.com/
---
To find out what happens, tune in to Shark Tank on Friday, May 20 at 8 PM on ABC. Episodes can also be viewed next-day on Hulu.
---
MORE SHARK TANK NEWS
'Shark Tank' May 2 Episode: Meet the Entrepreneurs
Who's on 'Shark Tank' This Week (April 15)?
Who's on 'Shark Tank' This Week (April 8)?
Kari Highman is a Beauty and Fashion Blogger at Feeling the Vibe Magazine. Otterbein Alum (2017) – English & Psychology. Always learning & creating. Avid fan of mid 2000's TV & pop music. Comments or tips, email kari@feelingthevibe.com