Shark Tank is airing an all-new episode on a special day and time: Monday, May 2 at 9 PM. The new episode promises 4 new products along with 4 new pitches by a group of hopeful entrepreneurs. Those business owners are Seneca Hampton, Jung Song, Adam Chaudry, as well as Michael Garrett & Ryan Duey. Get to know more about them below before the new episode premieres on May 2.
---
Meet the Entrepreneurs from May 2 on Shark Tank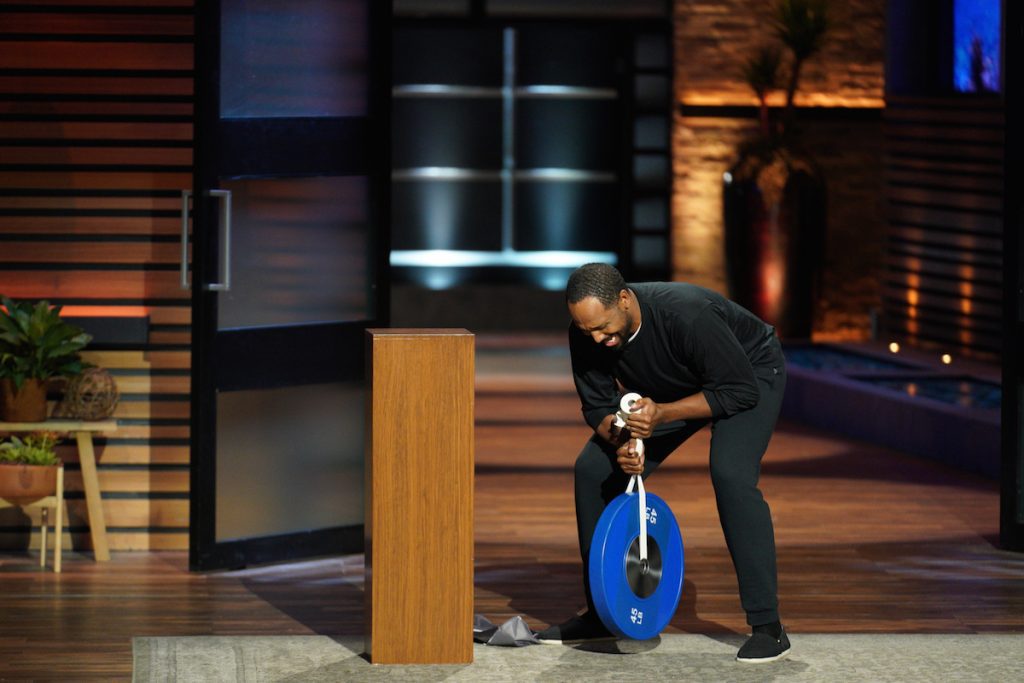 SENECA HAMPTON of Hampton Adams
Seneca Hampton founded Hampton Adams in 2016 to honor his parents' fields. His mother is a nurse, and his father is a football coach. So, he created athletic/kinesiology tape to bring those kinds of consumers together. The industry of sports medicine is one that is close to his heart. However, he also remembers firsthand how helpful tape can be. See, Seneca played football when he was younger too, and remembers how his cleat tape would always falter. So, he set out to create a residue-free, sturdy tape that works for athletes, trainers, and sportspeople alike. Now, his line not only includes the tape, but has wraps, finger tapes, and ice packs.
Where to buy: https://hamptonadams.com/
---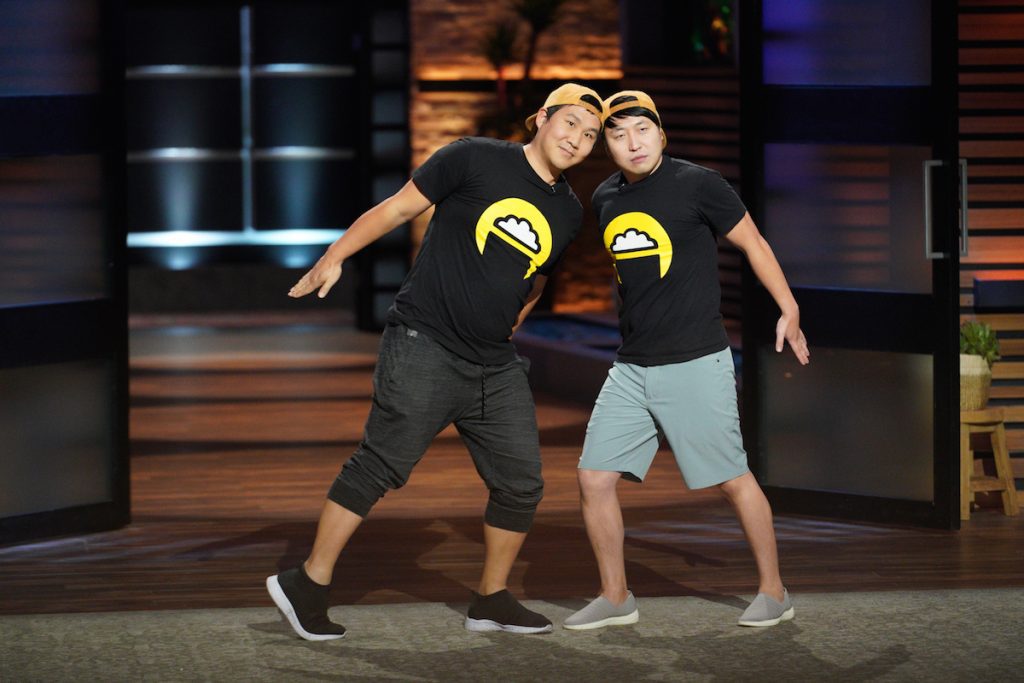 JUNG SONG of Cupbop
Jung Song is the founder of Cupbop. It's a Korean BBQ franchise. On Shark Tank, he is presenting with Dok Kwon. Jung Song founded Cupbop in 2013 after realizing Utah did not have a Korean food scene. He, along with two friends named J Park and JK Kim began with a food truck. The trio are all from Korea. Soon, they were expanding to include restaurants and concessions. Their menu features rice bowls with chicken, beef, pork, veggies, or tofu. These are served with cabbage, and they also have Korean staples like kimchi and mandu. But, Jung Song didn't stop there. After being credited with bringing Korean BBQ to Utah, he brought Asian-Mexican fusion food to Vietnam. With a global impact, it's no wonder they've done over $10 million in annual sales.
Where to buy: https://www.cupbop.com/
---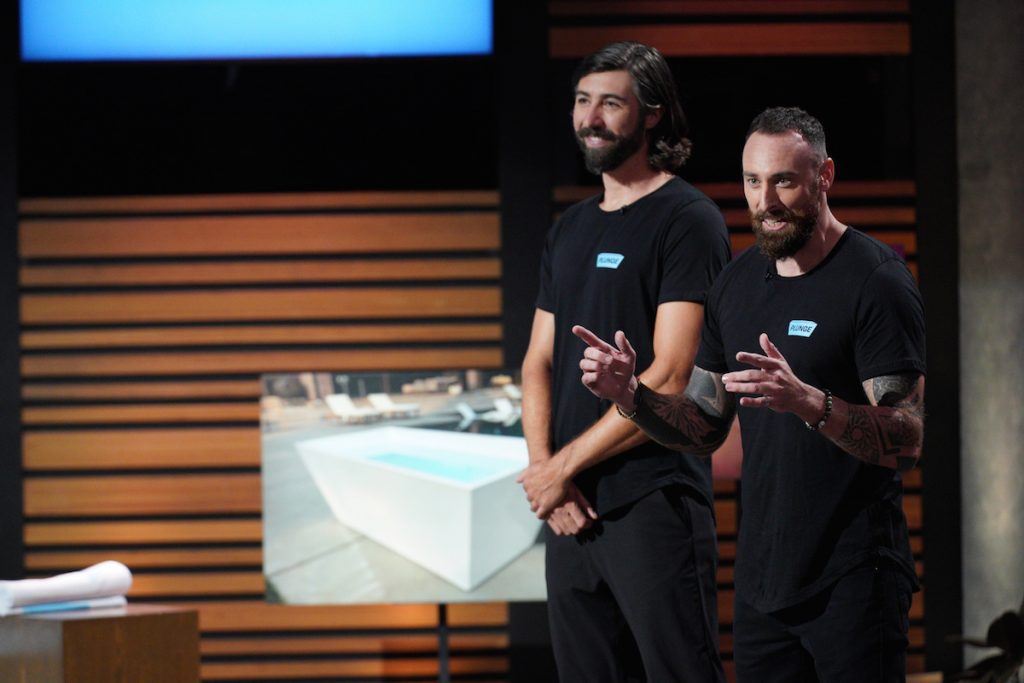 MICHAEL GARRETT & RYAN DUEY of Plunge
Michael Garrett founded Plunge during the pandemic. It came after his float spas were shut down due to COVID in 2020. So, with his free time, he began looking into cold plunges. But, finding them awfully expensive, he decided that he could build his own. With his father's help, Michael began making the Plunge. Essentially, it's a tub filled with really, really cold water, and you submerge your body to reap benefits like better sleep and a boost in energy. Ryan Duey came on as co-founder later, since the two shared a love for cold plunges. Not to mention, they both have backgrounds in owning float centers – Michael founded Reboot Float & Cryo Spa in San Francisco; Ryan built Capitol Floats out of Sacramento. After the first 20 plunges were sold out of Michael's home, he and Ryan opened up a factory in Sacramento, and have been sending Plunges all over the world ever since.
Where to buy: https://thecoldplunge.com/
---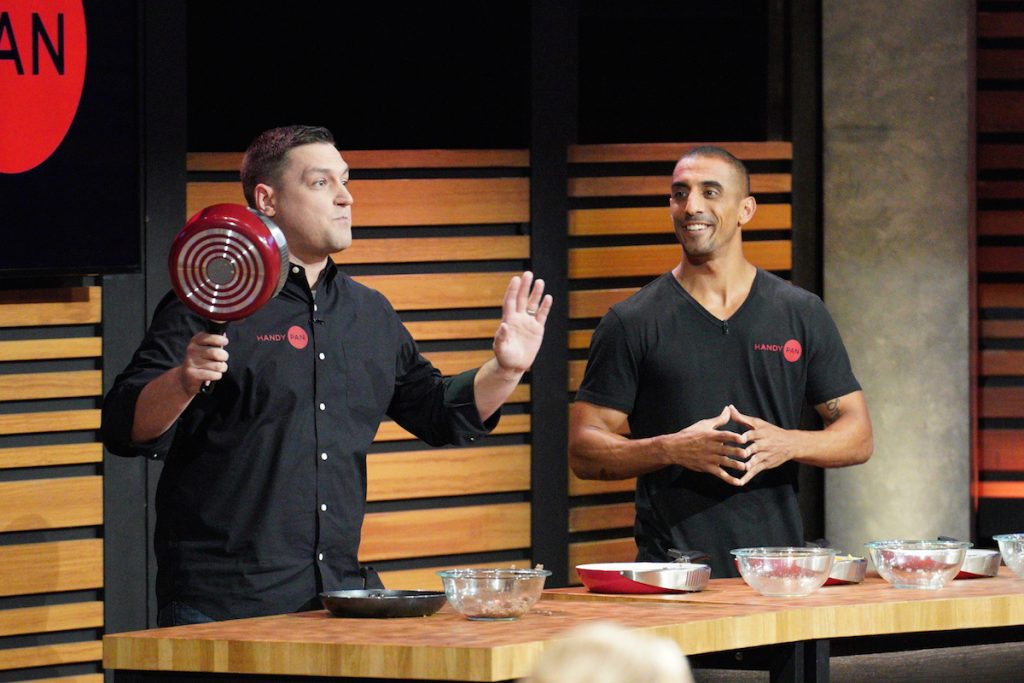 ADAM CHAUDRY of Handy Pan
Adam Chaudry founded Handy Pan, a multi-use cooking pan as a sort of side hustle. He wanted to create something that has the convenience of a pan, with the added benefit of straining excess liquid from food. For example, you'd get less grease or oil when you cook with a Handy Pan versus a traditional pan. Made from ceramic and stainless steel, it's easy to use, and even easier to clean. Surprisingly enough, Adam actually has a background in law. He's currently a Criminal Defense & Civil Rights Attorney at Chaudry LLC, his own law firm. But since 2018, he's been hard at work on this Handy Pan, and his website has pans ready for sale. He will be pitching with Josh Conway. If one of the sharks sees potential in this product, maybe Adam can have his own cookware line.
Where to buy: https://www.buyhandypan.com/
---
Find out what happens on an all-new episode of Shark Tank, airing on Monday, May 2 at 9 PM ET on ABC. Episodes will be available on demand or next-day on Hulu. 
---
MORE SHARK TANK NEWS
Who's on 'Shark Tank' This Week (April 15)?
Who's on 'Shark Tank' This Week (April 8)?
Who's on 'Shark Tank' This Week (April 1)?
Kari Highman is a Beauty and Fashion Blogger at Feeling the Vibe Magazine. Otterbein Alum (2017) – English & Psychology. Always learning & creating. Avid fan of mid 2000's TV & pop music. Comments or tips, email kari@feelingthevibe.com