Shark Tank is a special show where people's business dreams come true. Each week, a new group of hopeful entrepreneurs enter the tank to pitch their products to investors. The publicity alone can be helpful for some companies that appear on Shark Tank, even if they don't end up with a deal. This week, four new companies (Busy Box, Lucy Drawing Tool, Swift Paws, and The Dirty Cookie) take their chance in the tank. We've got details on the founders behind them. Keep reading to learn more about Les Cookson, Meghan Wolfgram, Shahira Marei, and Steve Skillings. 
---
Steve Skillings of Busy Box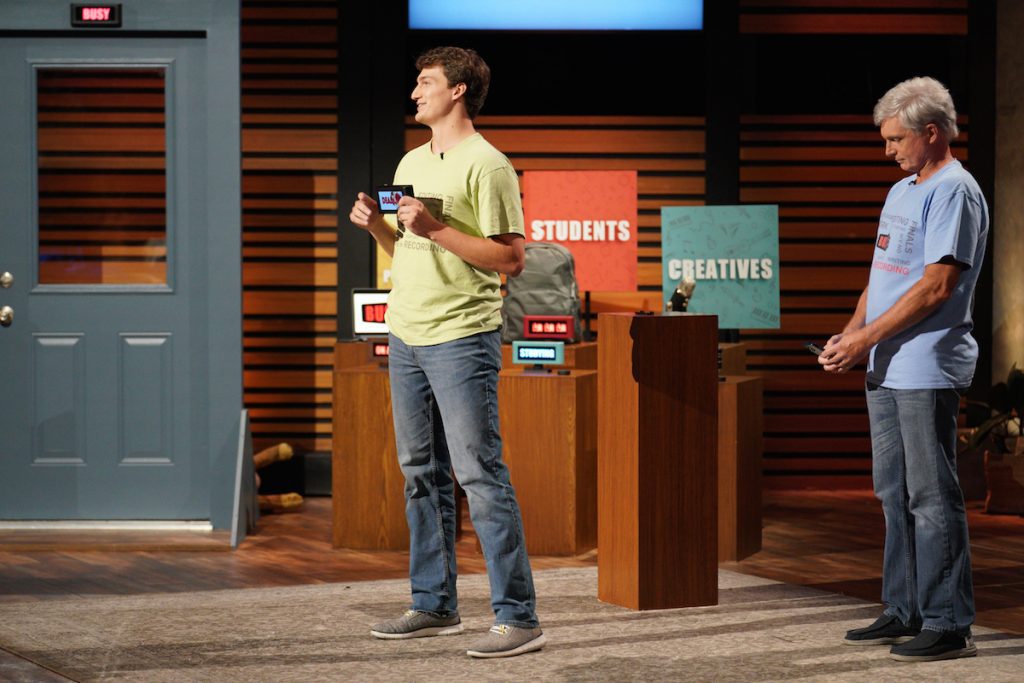 Steve Skillings founded Busy Box, a digital "DO NOT DISTURB" sign to increase productivity by eliminating interruptions. He is an accomplished engineer with an MBA from Portland State University. In 2020, he invented the Busy Box sign with help from his friend and business partner, Fess, who digitized it. Now, there are two versions of the product: a standard slide sign, and a digital sign. They even have a Busy Box Button – all 3 for preorder online. Fess with his software skills was able to help Steve create the mobile app. After a global chip shortage halted their original launch plans, Steve hopes the sharks can help get them where they want to go.
---
Shahira Marei of The Dirty Cookie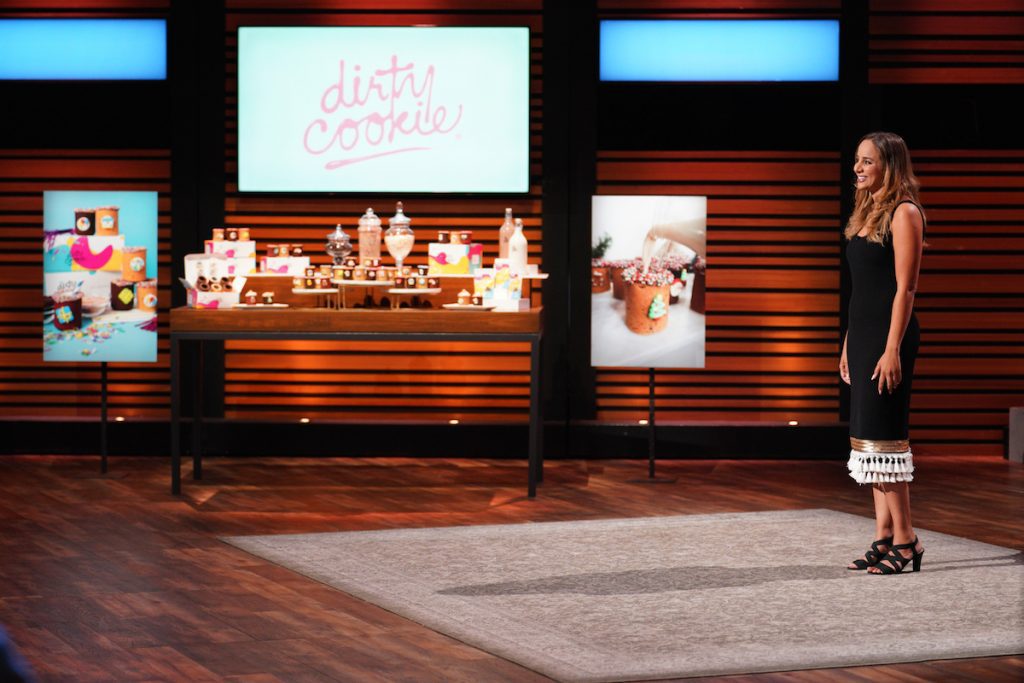 Shahira Marei wasn't always a CEO. She actually started out as an aerospace project manager at The Boeing Company. But, in 2017, she left her job and decided to move forward with her dessert business called The Dirty Cookie. It's a unique dessert brand that serves cookies shaped like shot glasses, and are good with milk, ice cream, etc. Shahira is an Egyptian American raised in Orange County, California, who always knew she wanted to have her own business. She attended Mihaylo College of Business and Economics at Cal State Fullerton University. People know her because of her service-oriented personality. She's always looking for ways to give back and connect people with the resources. Shahira likes meditation, mindset work, and networking events. Continuing her education and furthering her skill set is something else she enjoys doing. She's big on women empowerment, and one lesson she always takes with her is to believe in yourself.
Learn more about Shahira Marei from Dirty Cookie
Get 5 Fun Facts about Dirty Cookie
---
Meghan Wolfgram of Swift Paws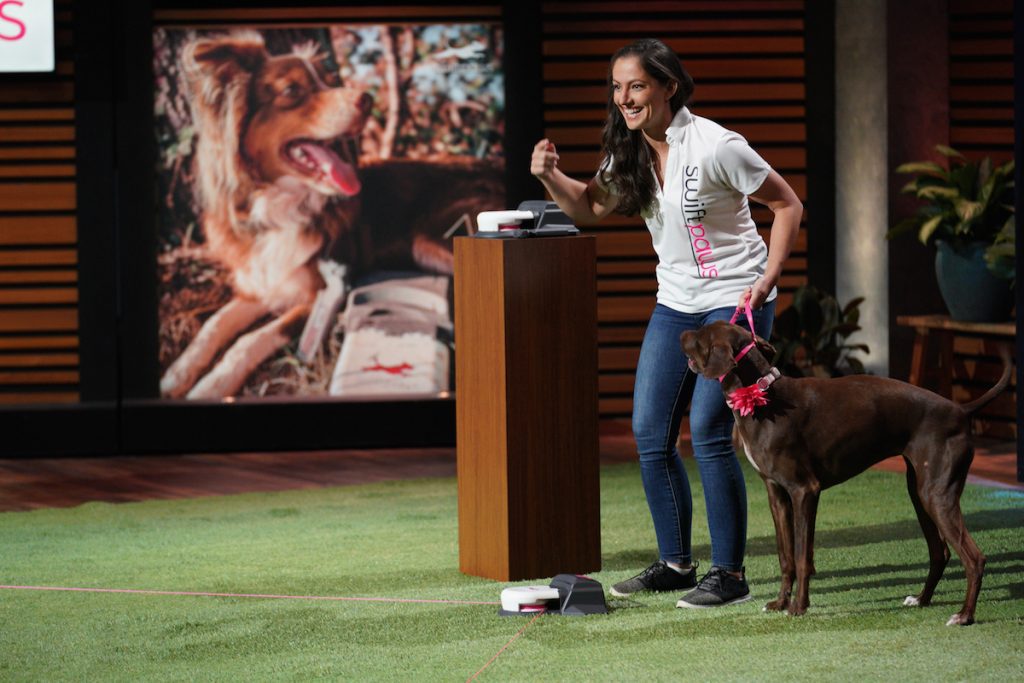 Meghan Wolfgram founded Swift Paws, a health and wellness lifestyle brand for pets. She's always loved animals, and has worked with dog behaviorists and trainers. After graduating from DePauw University in 2011, Meghan invented Swift Paws in 2012. She also collaborates with zoos on animal enrichment programming, as well as develops and uses Swift Paws products. Her two dogs, Pretzel and Piper, love Swift Paws. With Swift Paws Home, you have the easiest game of chase ever in your own backyard with user-friendly setup. The lure courses allow your dog to get the exercise it needs, plus it's fun!
Learn more about Meghan Wolfgram from Swift Paws
Get 5 Fun Facts on Swift Paws from Shark Tank
---
Les Cookson of Lucy Drawing Tool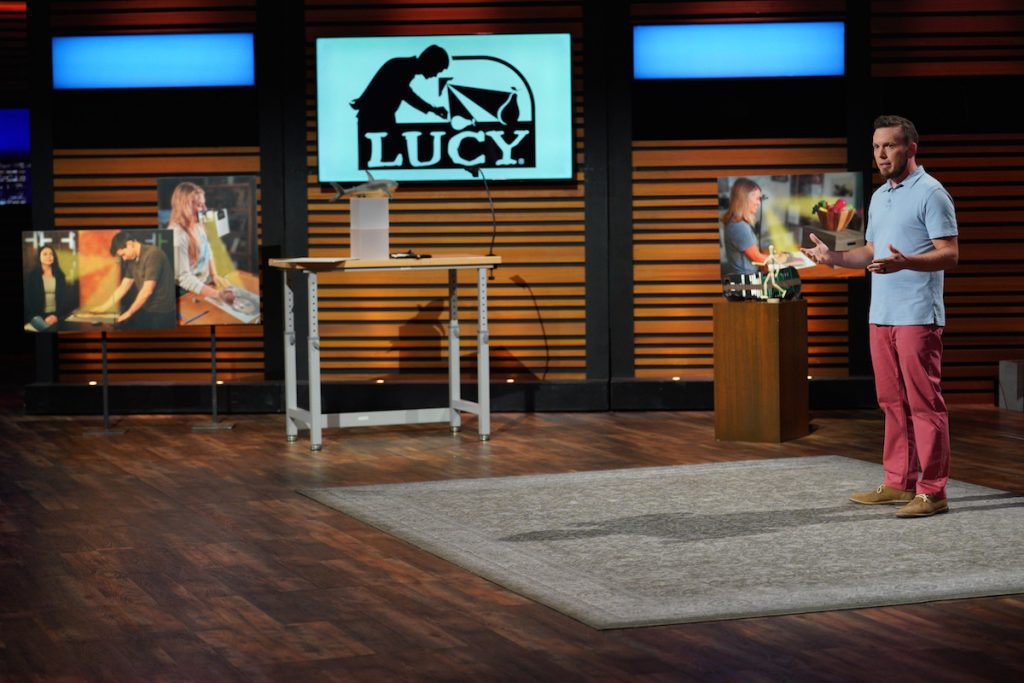 Les Cookson has actually been on Shark Tank before. In 2011, he pitched CarSik Bib during season 2, but did not walk out with a deal. Now, Les is back with a different invention: the Lucy Drawing Tool. It's an artist aid that allows you to draw like a professional. You simply lay out what you'd like to draw, look through the viewing window, and draw over the reflected image. Then your masterpiece is created! Not to mention, this time around, Les has millions of dollars worth in sales to back up his pitch. His confidence is higher than ever, and he's ready for his second chance with the sharks. The only question is: are they ready for his new product?
---
To find out if any of these hopeful business owners get a deal with the sharks, watch the all-new episode of Shark Tank on April 8 at 8 PM on ABC.
---
MORE SHARK TANK NEWS
Who's on 'Shark Tank' This Week (April 1)?
'Shark Tank' March 18 Episode; Sunflow, Prepdeck: See All Companies Inside!
'Shark Tank' March 25 Episode: See Companies Inside!
Kari Highman is a Beauty and Fashion Blogger at Feeling the Vibe Magazine. Otterbein Alum (2017) – English & Psychology. Always learning & creating. Avid fan of mid 2000's TV & pop music. Comments or tips, email kari@feelingthevibe.com