One of the next big things is making its way to Shark Tank this week. On an all-new episode of the hit ABC inventor-investor series, Joseph Balistreri of the innovative product, Critter Pricker, will present to the panel of "sharks." Keep reading below for more details on what Critter Pricker is, and how it came to be.
What is Critter Pricker?
Critter Pricker is a product that intends to aide in the prevention of mainly raccoons within human environments, such as homes or pools. According to their official website, it is a humane, patented, not to mention cost-effective way to control wildlife from invading your space.
The way it works is by creating a slightly uncomfortable effect on the animal once it steps onto the mat, which deters it from entering the area further. The best part? The animal is unharmed, as is your space. Win-win!
How Did it Come About?
Critter Pricker came to be after 2010, when Joseph Balistreri began his career in the pest control industry. Since he found himself solving problems regarding wildlife, he figured he would make an invention that would help aide in prevention of said issue.
Their motto really speaks to their mission: they want to continue to create animal control solutions that don't sacrifice results. Check out a couple photos of them on Shark Tank below and see how it all comes together: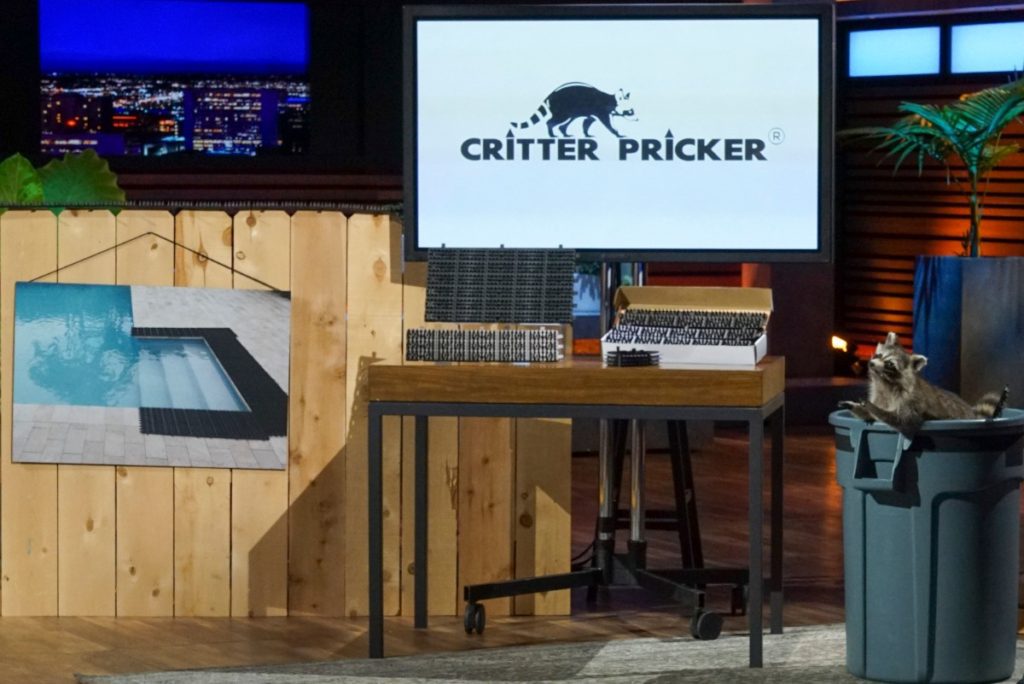 As far as what people have to say about the product? Amazon reviews say that "they do the job well" and are a great deterrent for not only raccoons, but cats and squirrels. Take a closer look for yourself on Amazon here.
To see how Joseph fares in his pitch on Shark Tank, be sure to tune in to the all-new episode on Friday, March 27 starting at 8 PM on ABC.
---
MORE SHARK TANK NEWS
GoumiKids from Shark Tank: What You Need to Know
The Bertello Pizza Oven from Shark Tank: What to Know
Where Can You Buy Ava the Elephant from Shark Tank?
Kari Highman is a Beauty and Fashion Blogger at Feeling the Vibe Magazine. Otterbein Alum (2017) – English & Psychology. Always learning & creating. Avid fan of mid 2000's TV & pop music. Comments or tips, email kari@feelingthevibe.com