Shark Tank has an all-new episode airing on March 25. Four new companies will try their luck in the tank, pitching their products to the investor panel. Last week's episode saw brands like Junobie and Range Beauty dive into the tank; this week's businesses include: Magic Dates, Young King, Round 21, and Pawnix. Find out more about each of the companies below, including who founded them and where you can buy the products.
---
Magic Dates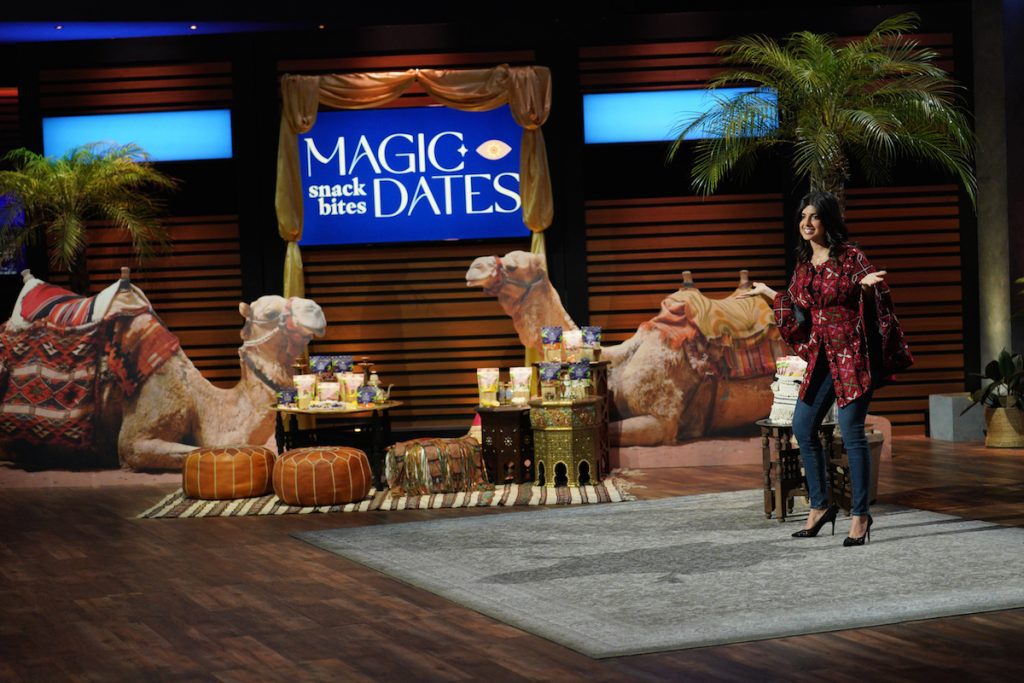 Magic Dates were created by Diana Jarrar, who is on a mission to bridge the gap between "making healthier choices and still indulging in the comfort of a sweet bite," according to the brand's official website. The snack bite is made from dates, the fruit Diana's family enjoyed while she was growing up in Syria. Dates and walnuts are the first two ingredients, and 100% dark chocolate covers some flavors to make them extra satisfying. The original line includes uncoated flavors like coconut cream cake, lush lemon bar, and salted walnut brownie. The chocolate covered line's flavors are: blueberry chocolate, chocolate hazelnut truffle, triple chocolate, and chocolate coconut cookie. They are available in some stores across the USA, mainly in California since it is an LA-based company. But, they go as far east as New York.
Where to buy: https://magicdatesbites.com/
Get to know Diana Jarrar from Magic Dates with 5 Facts
---
Young King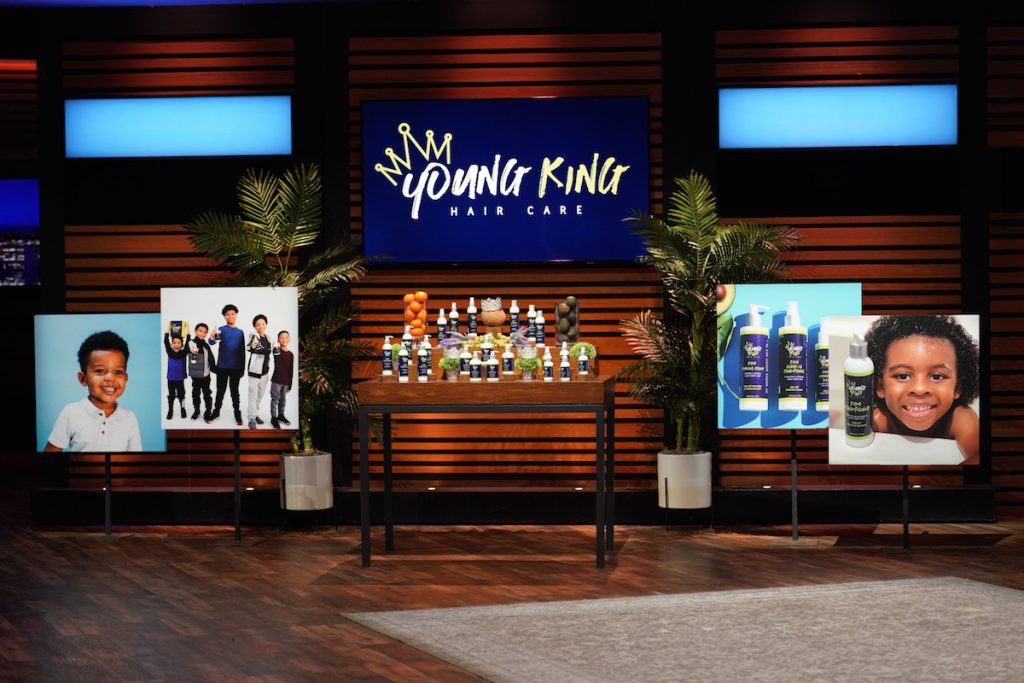 Founded by Cora & Stefan Miller, Young King is a plant-based line of haircare products designed specifically for curly-headed young men. The idea was inspired by their son Kade; as first-time parents, Cora and Stefan discovered there were no clean, all-natural haircare products made especially for his hair type. So, they decided to create their own! Products available include: curling cream, essential oil, leave-in conditioner, mousse, pomade, shampoo, and conditioner. You can also buy the products in sets with fun names like King's Court or Royal Treatment Essentials. They've even launched apparel and hair care accessories such as a hair sponge. New to their line are bundles, where you can get either a mini or full-size sampling of their bestsellers.
Where to buy: https://youngkinghaircare.com/
---
Round 21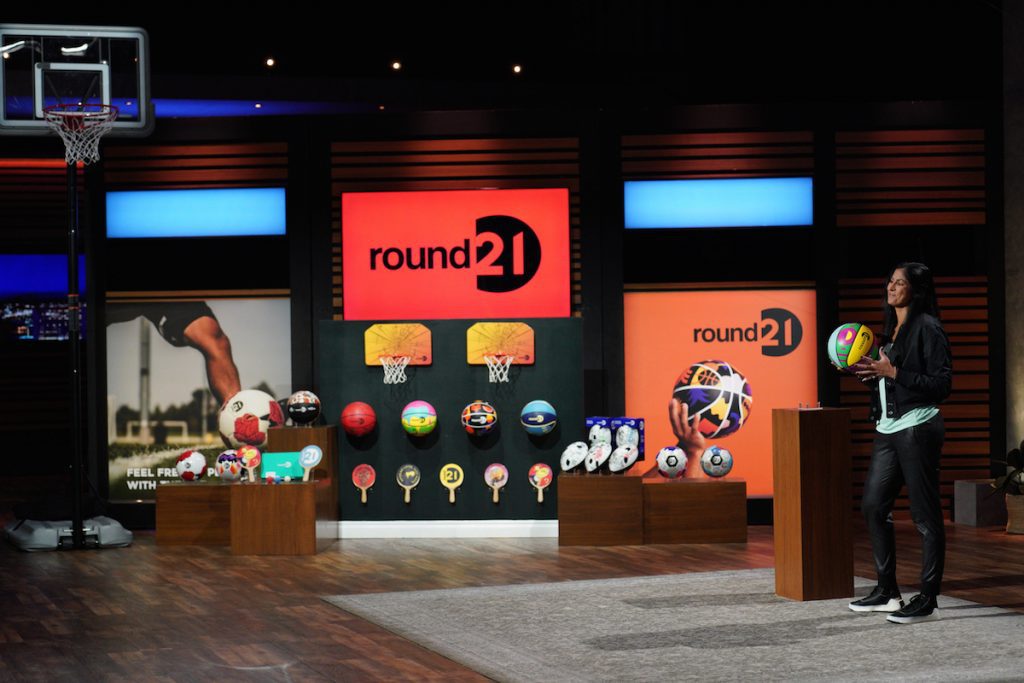 Round 21 was founded by Jasmine Maietta, who knew that athletes everywhere should have the place they play sports be cool and creative. So, she designed original and unique soccer balls, basketballs/basketball hoops, and ping-pong paddles. Get this: she even has an NBA line of paddles! Those paddles are designed by Vic Garcia and include teams like the Boston Celtics and the Los Angeles Lakers. The newest addition to her sports lineup is NFL Players Association (NFLPA) limited edition collector footballs, designed by Dwight White. Major names are attached to these products like Odell Beckham Jr. and Tom Brady.
Where to buy: https://www.round21.com/
Get to know the Round 21 Entrepreneur, Jasmine Maietta
---
Pawnix
Created by Kirsten Brand, Pawnix are noise-canceling headsets for dogs. Now what's interesting about Kirsten is that her background is actually in packaging, design, product development, and engineering. Her LinkedIn states that she spent 8 years at Mars Petcare using the aforementioned skills, so she definitely has the knowledge needed to create this product. Pet owners can use this product to keep their pets calm during thunderstorms, fireworks, concerts, parades, sporting events, etc. The dog headphones currently in come in grey, blue, pink, and red; sizes range from small to large, but if you have a special size need, they can customize it for you.
Where to buy: https://pawnix.com/
Who is Kirsten Brand? Find out more about the Pawnix creator here
Tune in to an all-new episode of Shark Tank, airing on March 4 at 8 PM ET, only on ABC.
---
MORE SHARK TANK NEWS
'Shark Tank' Feb. 25 Episode: See Companies Inside!
Get to Know All the Guest Sharks That Have Been on 'Shark Tank' – Full List Inside!
Who's on 'Shark Tank' This Week (Jan. 21)? Full Company List Inside!
Kari Highman is a Beauty and Fashion Blogger at Feeling the Vibe Magazine. Otterbein Alum (2017) – English & Psychology. Always learning & creating. Avid fan of mid 2000's TV & pop music. Comments or tips, email kari@feelingthevibe.com