Shark Tank is back with an all-new episode this week, March 18. Four companies dive into the tank as a new group of hopeful entrepreneurs pitch their products to investors. Discover more about Sunflow, Prepdeck, Ootbox and Do Amore below, including who founded them and where to buy the products. 
Sunflow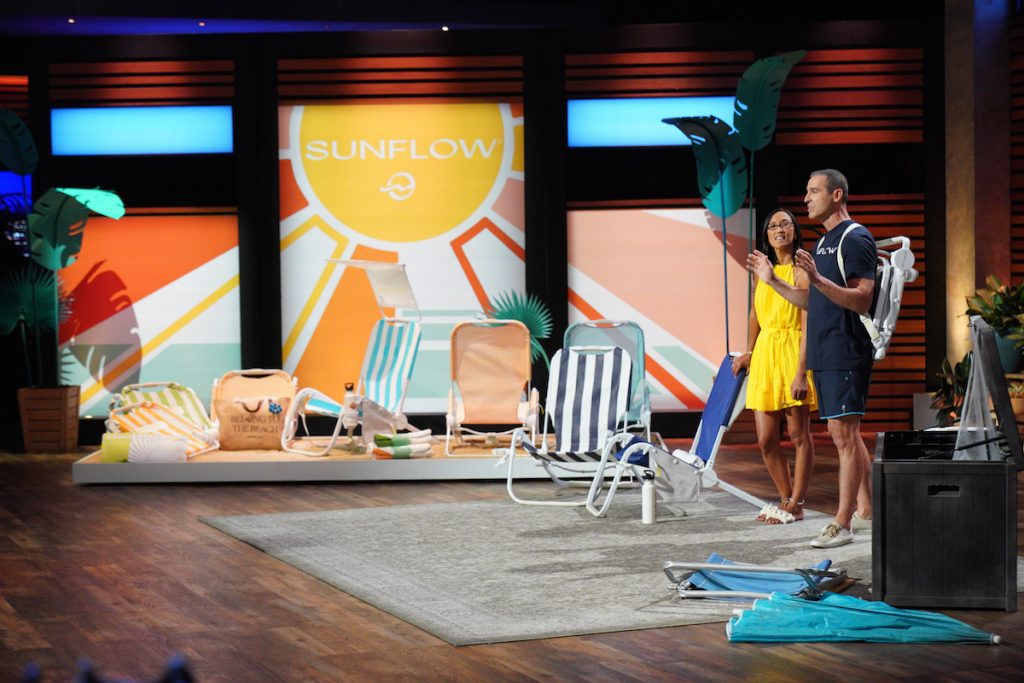 Sunflow was created by Leslie Hsu and Greg Besner. The couple had the idea for the all-in-one beach chair after many comical summers trying to wrangle all their gear together for fun in the sun. They wanted a portable, easy-to-use solution that has everything you could need for a day at the beach. Sunflow's beach chair comes with helpful attachments like a sunshade, drink holder, dry bag, sunglasses case and attachable towel. Plus, there are accessories such as a blanket, water bottle, insulated wine tumbler, hoodies, and various beach bags. They hope a deal with a shark can take their product to the next level.
Where to buy: https://getsunflow.com/
---
Prepdeck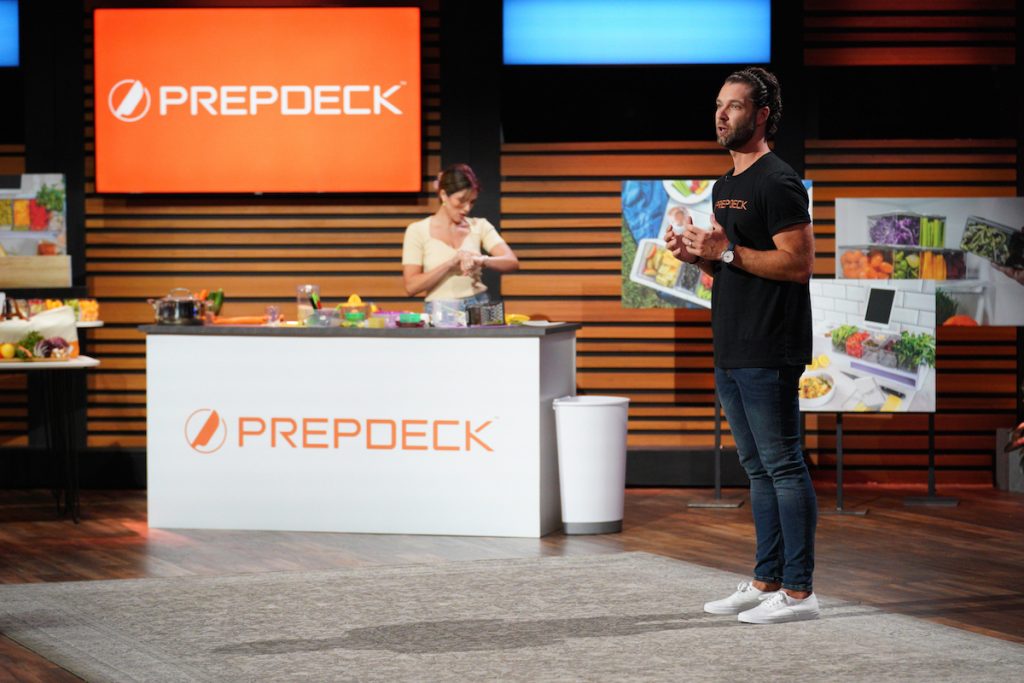 Prepdeck was founded by Alexander Eburne, who has years of experience in bringing products to the marketplace. He loved to cook, but hated cleaning up the mess afterwards, so he created a meal prep station known as Prepdeck. Basically, the small space allows you to prep ingredients before cooking, and have easy clean up after it's all done. The original system includes measuring tools, containers with lids, a cutting board, accessory drawer with tools like zester, grater, and peeler, and a scrap bin. There's also Prepdeck Plus, which comes with extra containers, another cutting board, an adjustable measuring spoon, and a stand for your phone/tablet to read recipes from. Head Chef Prepdeck features a portable caddy, non-stick pans, souper cubes, and there's even a PrepDeckGo Travel Bag available.
Where to buy: https://prepdeck.com/
---
Ootbox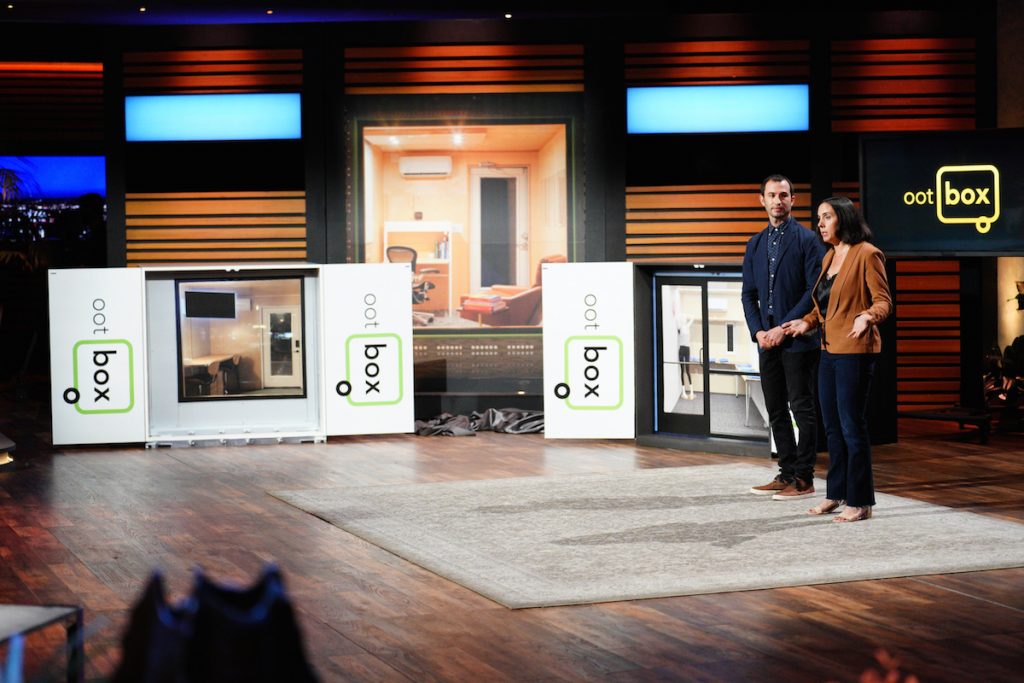 Founded by Robbie Friedman and Allison Zofan, Ootbox is a temporary, beautifully designed workspace delivered right to your home or office. From retail and real estate development, to healthcare and corporate needs, there's a box for every business. Boxes start at 1,000/month for an OG, which has fixed glass on one side, a glass entry door on the other; or get the O2 starting at $1,100/month, which has a glass door on one side, and a working window on the other. You can either lease or buy the fully-finished boxes; they even offer customization and branding. They are hand built in Columbus, Ohio, and made with repurposed shipping containers.
Where to buy: https://www.getootbox.com/
See 5 Fun Facts on Ootbox from Shark Tank
---
Do Amore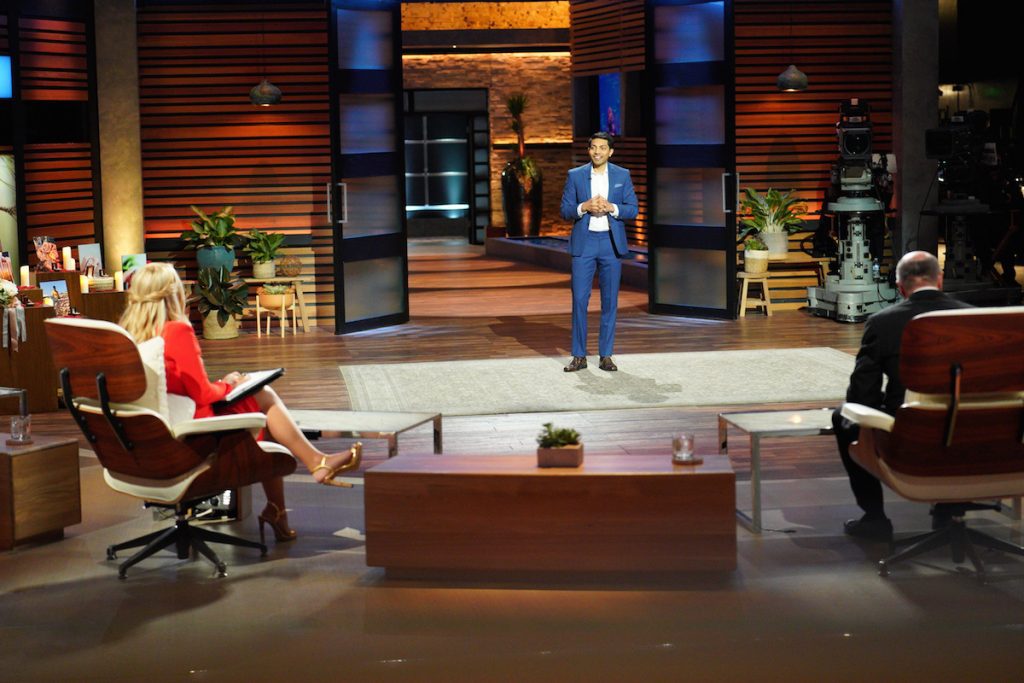 Created by Krish Himmatramka, Do Amore are ethical engagement rings that give people access to clean water with every sale. Krish used to work at an oil rig, where he realized how hard it was to drill for oil, but how easy it was to get to water. He wanted to be a part of the solution to the millions of people without access to clean water, and at the time, was having trouble finding an engagement ring for his now-wife. He wanted to propose with a ring that helped the world, and his company was born. Currently, Do Amore makes engagement rings or other fine jewelry out of recycled precious metals and responsibly sourced stones. They have a major social impact with less yet more strategic marketing than major jewelers, still leaving them with a good profit margin. Will making a difference be enough to sell the sharks?
Where to buy: https://www.doamore.com/
See 5 Fun Facts about Do Amore from Shark Tank
---
Find out if these companies make deals with the sharks when the all-new episode of Shark Tank airs on March 18 at 8 PM ET on ABC.
---
MORE SHARK TANK NEWS
'Shark Tank' March 4 Episode: See Companies Inside!
Get to Know All the Guest Sharks That Have Been on 'Shark Tank' – Full List Inside!
'Shark Tank' Feb. 25 Episode: See Companies Inside!
Kari Highman is a Beauty and Fashion Blogger at Feeling the Vibe Magazine. Otterbein Alum (2017) – English & Psychology. Always learning & creating. Avid fan of mid 2000's TV & pop music. Comments or tips, email kari@feelingthevibe.com