Shark Tank is back with an all-new episode this week. Four new companies and a group of hopeful entrepreneurs will try their luck in the tank, aiming to get a deal with one (or more!) of the sharks. The four companies are: Fort, Umaro, No Limbits, and Apolla. Find out more about them below before the April 1 episode.
---
FORT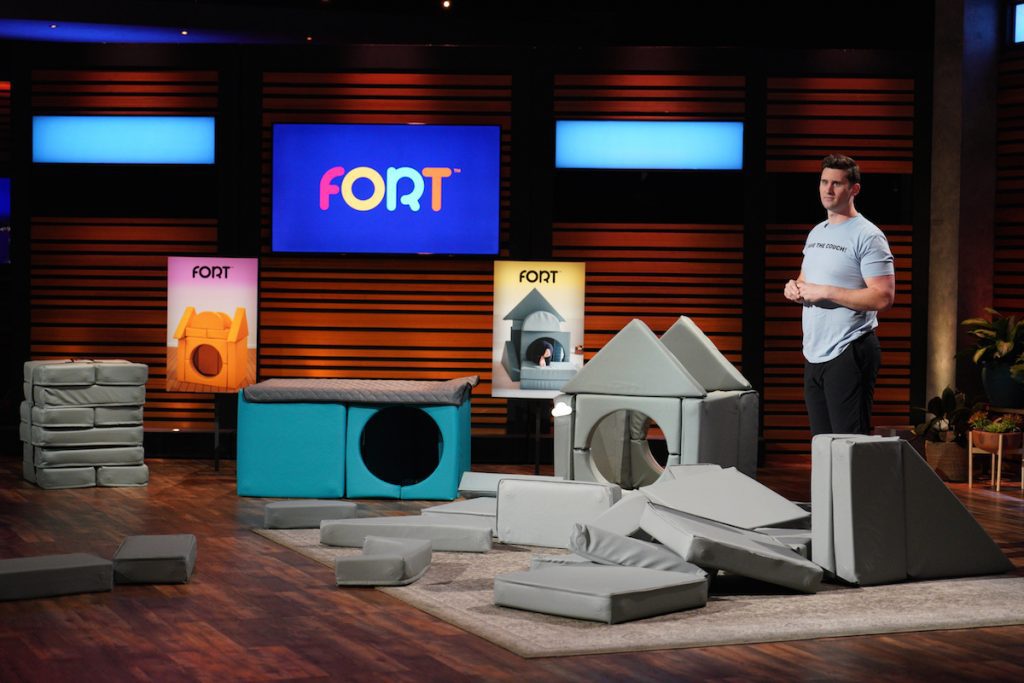 It began with a simple idea: build great pillow forts. From there, Conor Lewis wrote a note in his phone about "magnetic pillow forts" and Fort was born. They are play forts made of foam, leather, and held with magnets. The materials are waterproof, stain proof, and user-friendly. They're safe for kids, and hold up to pets too! Each fort comes with 12 pieces, and there are even accessories you can buy like a light, blanket, or suede cover. Colors include: black, gray, blue, green, teal, and purple. After a successful Kickstarter campaign, Conor's launched his website and his products are already selling out. But, he may need help from a shark to take it to the next level.
Where to buy: https://getthefort.com/
Learn More About Conor Lewis from FORT
---
UMARO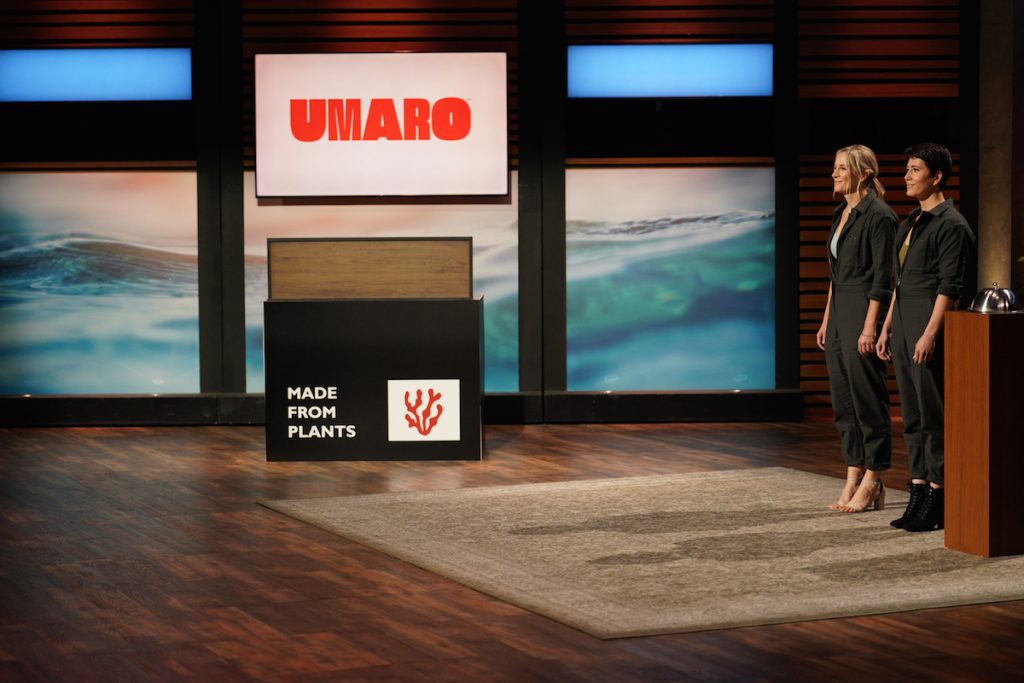 Umaro was created by Beth Zotter and Amanda Stiles. It's a plant-based food product – bacon made from seaweed. Ocean-farmed seaweed is high in protein and sustainable, so it's a win-win for the culinary and environmental worlds. Beth and Amanda have tech and science backgrounds, so developing this tasty plant-based product was a blending of their talents. Their future plans include mass seaweed farming in Maine and continuing their research on growing the seaweed space. While their bacon is not officially in stores or online yet, you can sign up on their website to know as soon as it launches, which will be later this year.
Where to buy: https://www.umarofoods.com/
Learn more about Umaro Founders, Beth Zotter and Amanda Stiles
---
NO LIM(B)ITS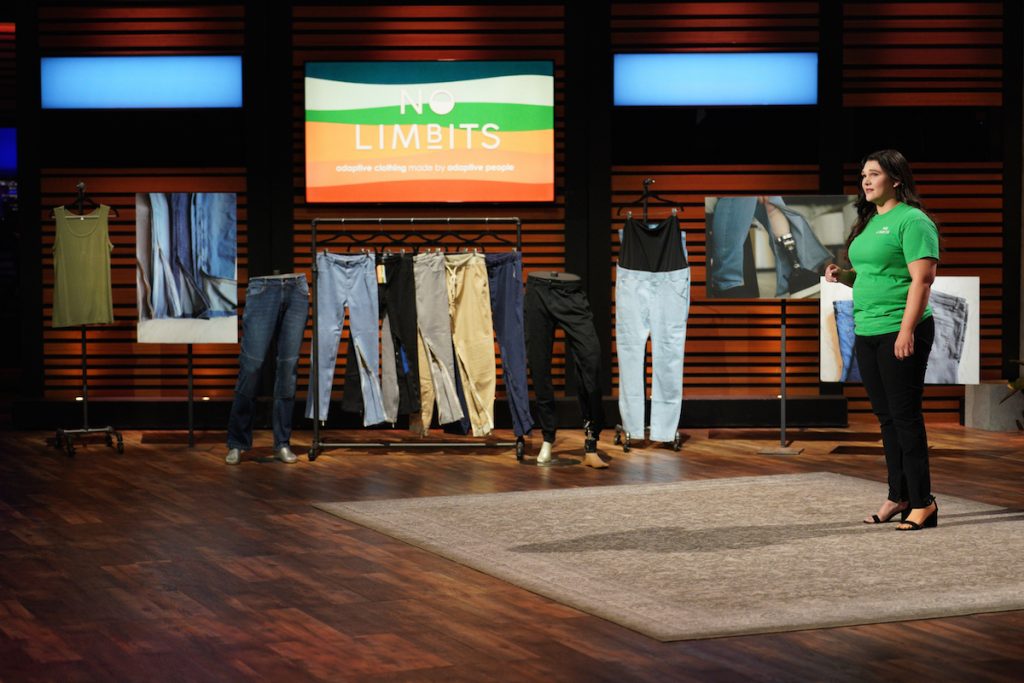 No Limbits (styled as No Limb̲its) is pronounced as "no limits." The "b" is silent, a play on words with "limb." Founded by Erica Cole, No Limbits is a comfortable clothing line that's designed to adapt to the wearer. Erica drew on her background in costume design to create the perfect pair of jeans that would fit over her prosthetic leg, and realized that she wanted everyone to have easy, ready-to-wear clothes. Currently available are 3 pairs of jeans for women and men designed for amputees. Colors for women include black, blue, and gray; men's jeans come in dark wash, light wash, and black. Coming soon are sensory-friendly clothing and wheelchair adaptable clothing.
Where to buy: https://no-limbits.com/
Learn more about No Limbits founder, Erica Cole
---
APOLLA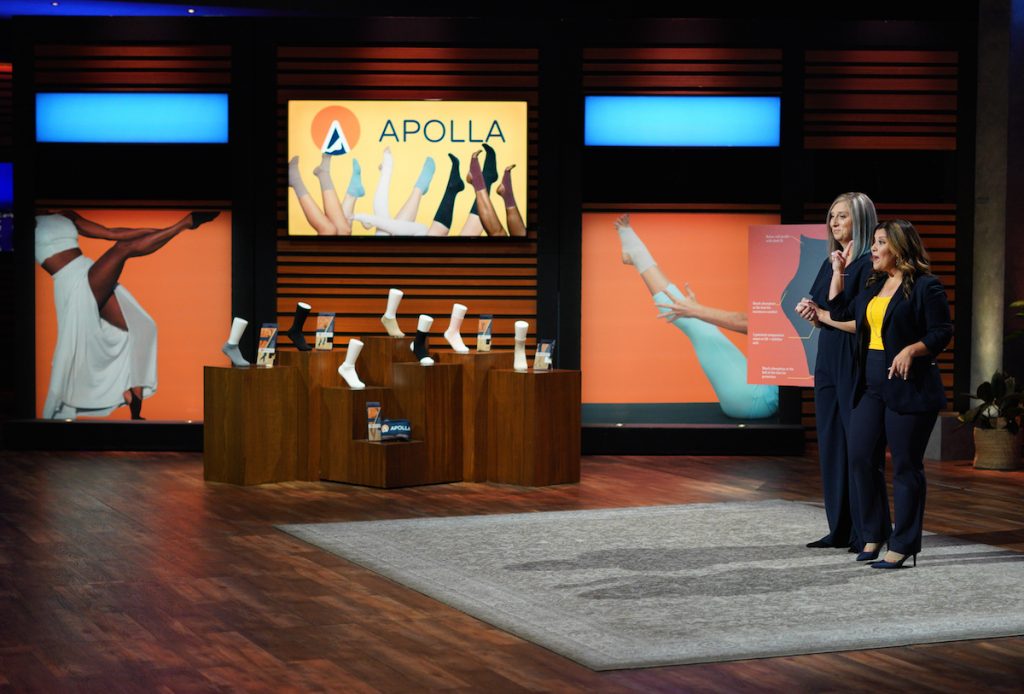 Apolla is a line of athletic compression socks founded by Kaycee Jones, Aiesha Ashby, and Brianne Zborowski. Kaycee and Brianne are the duo pitching on Shark Tank, revealing the first of its kind product: a scientifically designed, shock absorbing compression sock. The girls are all former dancers, so they understand the work athletes put in every day, and how rough it can be on their feet. The socks lift and stabilize feet and ankles, as well as reduce inflammation. You can even continue to wear them during your downtime to improve circulation and blood flow. They've since expanded to include dancer footwear, and accessible socks for average, everyday feet. Also coming soon is a knee high sock; now available are barefoot, no-show, crew, and mid-calf socks. They want to continue expanding, and have big dreams – can Shark Tank get them there?
Where to buy: https://www.apollaperformance.com/
---
Find out what happens for these businesses when Shark Tank airs on April 1 at 8 PM on ABC. Episodes are available to stream next-day on demand or on Hulu too.
---
MORE SHARK TANK NEWS
'Shark Tank' March 18 Episode; Sunflow, Prepdeck: See All Companies Inside!
'Shark Tank' March 25 Episode: See Companies Inside!
'Shark Tank' Feb. 25 Episode: See Companies Inside!
Kari Highman is a Beauty and Fashion Blogger at Feeling the Vibe Magazine. Otterbein Alum (2017) – English & Psychology. Always learning & creating. Avid fan of mid 2000's TV & pop music. Comments or tips, email kari@feelingthevibe.com