Garrett Miller, the good guy on MTV's "Siesta Key" is stirring the pot in season 2 as he couples up with Juliette's nemesis, Cara Geswelli.
We met Cara this season as Alex's ex, which makes Juliette (his current girlfriend) pretty uncomfortable with her hanging around their group.
But she has her eyes set on a new man now…Garrett Miller.
Let's dive in to finding out a little more about this personal trainer, shall we?
Garrett's Family
Garrett appears to be pretty close to his family. If you remember, his younger brother Tanner appeared on a few episodes last season.
He looks so much like him! Take a look for yourself:
Garrett's parents have not been seen on the show, though he has spoken about them. When his current romance, Cara asked about him, he said he built his personal training business on his own, without financial help from his parents.
They look like a close knit family and we're loving it!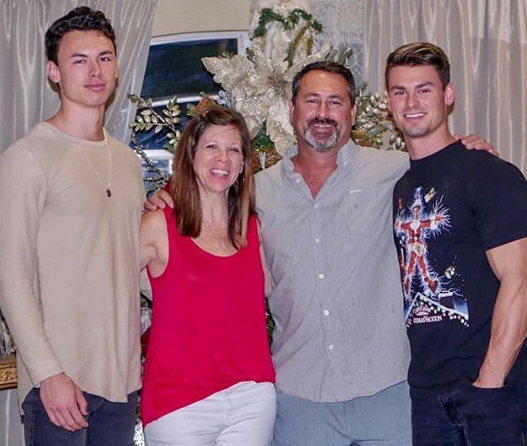 We love a guy who is close to his mother, who doesn't? Garrett posted a sweet shot of he and his mom wishing her a happy birthday.
He calls his father his "best friend." Aww!
Garrett's Love Interests
Ever since 'Siesta Key' aired on MTV, Garrett has been linked to a love interest. Let's see who they are!
Kelsey + Garrett
It started with Kelsey, the "new girl" to the group and model. The two ended up going their separate ways at the end of last season.
Juliette + Garrett
Yes, Alex's Juliette. Garrett and Juliette had a short lived romance after Garrett and Juliette both found themselves single from splits with Alex and Kelsey.
But as everyone anticipated…it didn't last.
Cara + Garrett
Cara is Garrett's lastest love interest! It's unknown if the couple is still together but they hooked up at the start of season 2.
See Garrett and the rest of the cast on 'Siesta Key' Tuesdays at 9pm EST on MTV. Courtney Rose is an Entertainment Writer at Feeling the Vibe Magazine based in New York. Pop culture and rom-com obsessed. Studied Journalism and is up to date on all the latest entertainment news. For tips or comments, email me at Courtney@feelingthevibe.com