Garrett Miller has been seeing a lot of airtime on the MTV hit reality show "Siesta Key" that follows a number of young 20-somethings as they navigate life while living in the beautiful Siesta Key in Sarasota, Florida. First brought on the scene as part of the romantic duo to newcomer, Kelsey Owens in the first season of Siesta Key, Garrett built a name for himself as the "good guy," super disciplined, and with a tie to the coveted "group" as a part of their graduating high school class.
We wanted to let you learn more about this Siesta Key heartthrob with these 7 facts about Garrett Miller from MTV's Siesta Key.
1) Garrett is 23 years old and a summer baby! He was born on July 10, 1995.
2) One of Garrett's favorite colognes? Hollister. He tells a story of his first experience with Hollister cologne. With a pretty early like for smelling good, at age 11 he bought his first bottle of Hollister cologne and sadly it dropped then shattered. Watch him tell the story.
Just stopping by to share @__GarrettMiller's #DontCryOverSpilledMilkDay story with you…or more like don't cry over spilled cologne story! 😜 pic.twitter.com/wmXfoCfbrr

— Siesta Key (@SiestaKey) February 11, 2018
Who is Garrett Miller from Siesta Key? Meet His Family & Past Girlfriends
3) You may or may have not noticed, Garrett is very fit and takes training seriously. In fact, he is a self-made entrepreneur. As he revealed in a recent episode of "Siesta Key" he started out recording videos and taking on clients with personal training. He's grown the business to where he now has a studio and just moved into his own place. Way to go Garrett!
https://www.instagram.com/p/BVsnFEll-uH/
4) Garrett loves to laugh and finds one of the best parts of the movies is to watch the bloopers.
I love seeing the bloopers of movies

— Garrett Miller (@__GarrettMiller) June 6, 2018
5) He plays pool! Garrett uses some of that mysterious strategizing to win at games like billiards. It's also a great way for him to stay active and warm during the cold weather seasons.
https://www.instagram.com/p/Bt7NJdCHO4g/
6) He plays baseball! Garrett played little league as a kid and who was his coach? His dad who he also calls his #1 supporter.
https://www.instagram.com/p/BFuEOq9AjtT/
7) Garrett is a dad! Hold on, don't jump, we don't mean a father to a child, but to a pet! In December of 2016 Garrett adopted "Trooper" a Boxer / Lab mix.
https://www.instagram.com/p/BOn3drVFM-v/
---
We think we are just seeing the beginning of what Garrett has to offer. With his new relationship on Siesta Key with Cara, you can definitely expect to see more of the entrepreneurial cutie. We are excited to see what is next!
Cara and Garrett Have First Fight on 'Siesta Key' Tonight – See Video Clip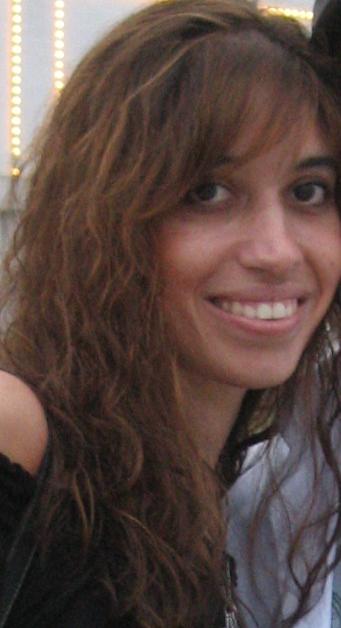 Kristen is co-editor-in-chief of Feeling the Vibe Magazine. Music lover, pianist, and marketing professional. Contact me for any tips or comments at Kristeneditor@feelingthevibe.com .