"…And we're live!" Those are the words Fox News host, Rob Schmitt hears every weekday morning at 5am as host of Fox & Friends alongside Jillian Mele.
As a part of our ongoing 2019 insider career series, Feeling the Vibe caught up with Rob Schmitt. We were able to get the inside look at what it's like to work in television, how he got his start, and which qualities he thinks you should have if you're thinking about getting a job in TV.
Q&A with Rob Schmitt
When and how did you know you wanted to work in television?
I really didn't actually. I just got out of college and I had a buddy who was doing this kind of stuff and still in school. He invited me to the TV station where he worked to see what he does. It was a local NBC affiliate in Indianapolis. It looked like something I could probably do and would enjoy. I took an internship after college. I used my resume tape from there to get a job. Then I landed one in a small town.
What was your very first job?
I was a TV reporter for the ABC affiliate in Redding, California.
So you've lived on both coasts.
Yes, I lived in California and New York. There are different things I like about both states. I do miss the weather in California but the people are great here in NY.
Where are you originally from?
Indiana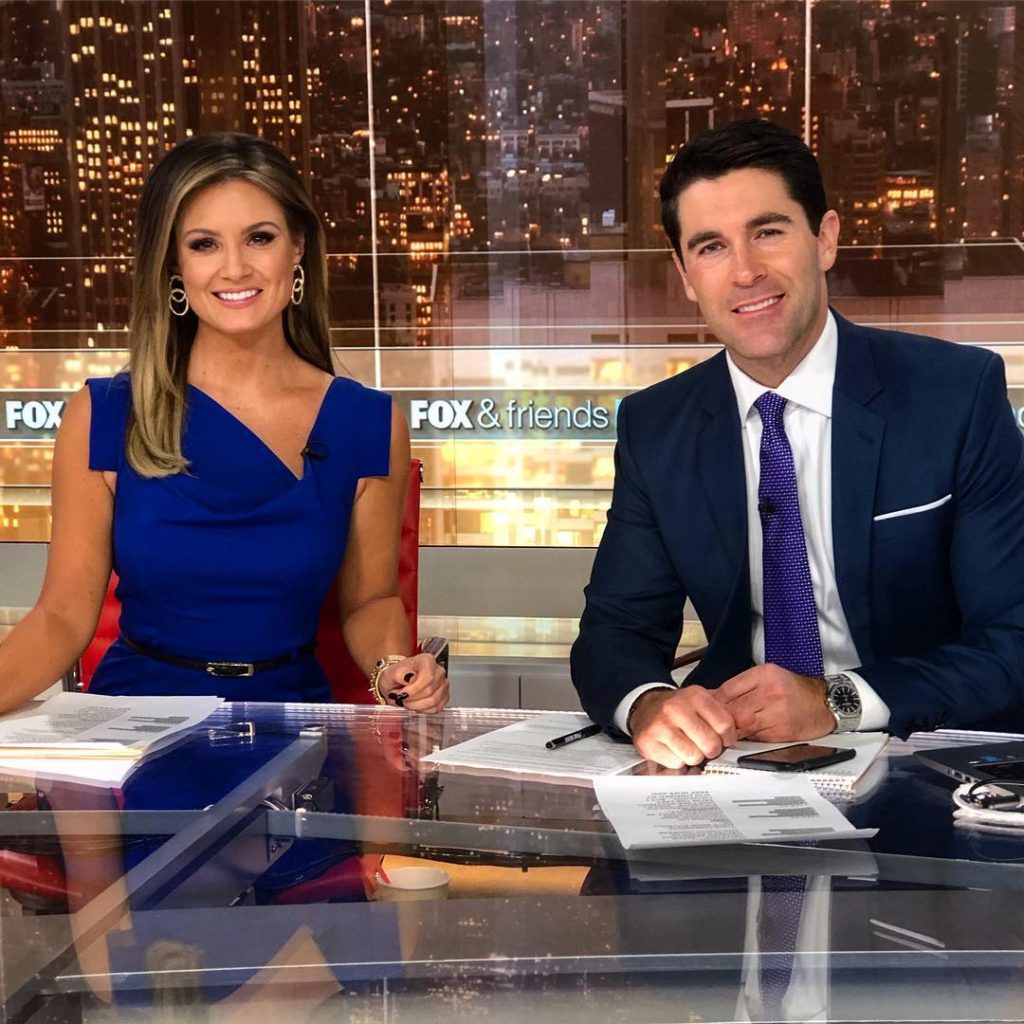 ---
How did you get your job at Fox News?
I've been at Fox News for 3 years now. I was working at NBC before this and Fox just had a better job for me.
What is a day in your work life like?
I get up at 2:30am. I get into the studio around 3:30am. We have the show at 5am. We have a meeting after that, then I hang around and leave work close to 9am, but that's not where my day stops.
In my mind, most of the news happens between noon and 6pm. So you have to pay attention during those hours even though you're not at work. Then at night before I go to bed, I catch up on what's been going on during the day so I'm ready for work in the morning.
Were you always an early bird?
No, I used to hate getting up early but then you just get used to it.
How would you describe your personality?
Sarcastic, probably a little abrasive, more type A, focused, motivated.
What is one of the most surprising aspects of working in television that most people wouldn't know?
How chaotic it can really be. However, to the viewer it gets polished up pretty well before it goes over the television waves. A lot can be going on behind the scenes though.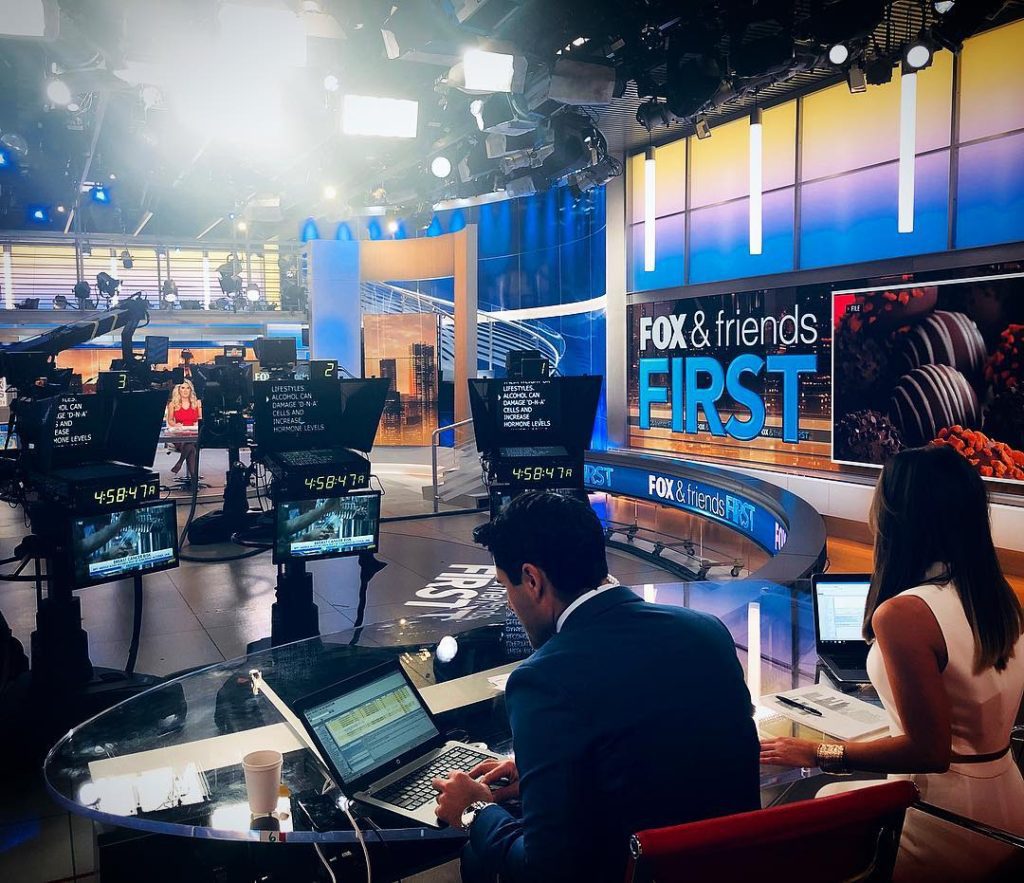 What has been one of the toughest parts of your job?
What I do requires a lot of lifestyle changing. I would say every 2-3 years I had to uproot my entire life and just start all over in a different city. I've had to do that 4 times. When you're just getting comfortable in LA, you're told you're going to NY but then you don't know anyone over there. I believe that's what weeds a lot of people out of this industry. You ask yourself, "do I really want to move to this small town and make $8/hour being a news reporter at 22 years old? do I want to move away from all my friends and go to that city?" Not really.
The best part of the job?
Everyday is kind of different, it's not just sitting behind a desk doing paperwork. Being on television keeps it interesting and there's always new content every day. I always say one of the better parts of my job is that if I go on a vacation, you don't return to a job where everything has piled up on your desk. All you have to do is return to work and jump right back in. As long as you're well read and know what's going on, it's as though you were never gone. You don't have 30 projects you need to do on your desk. I remember my mom had one of those jobs. Every time we'd go on vacation when I was a kid, she would dread going back to work. Now that the vacation was over, she had to work twice as hard. It was like "why did I even go on vacation?"
If you weren't in television, what would you be doing?
I always wanted to do screen writing so maybe I'd be in LA. I like to write, always wanted to write plays.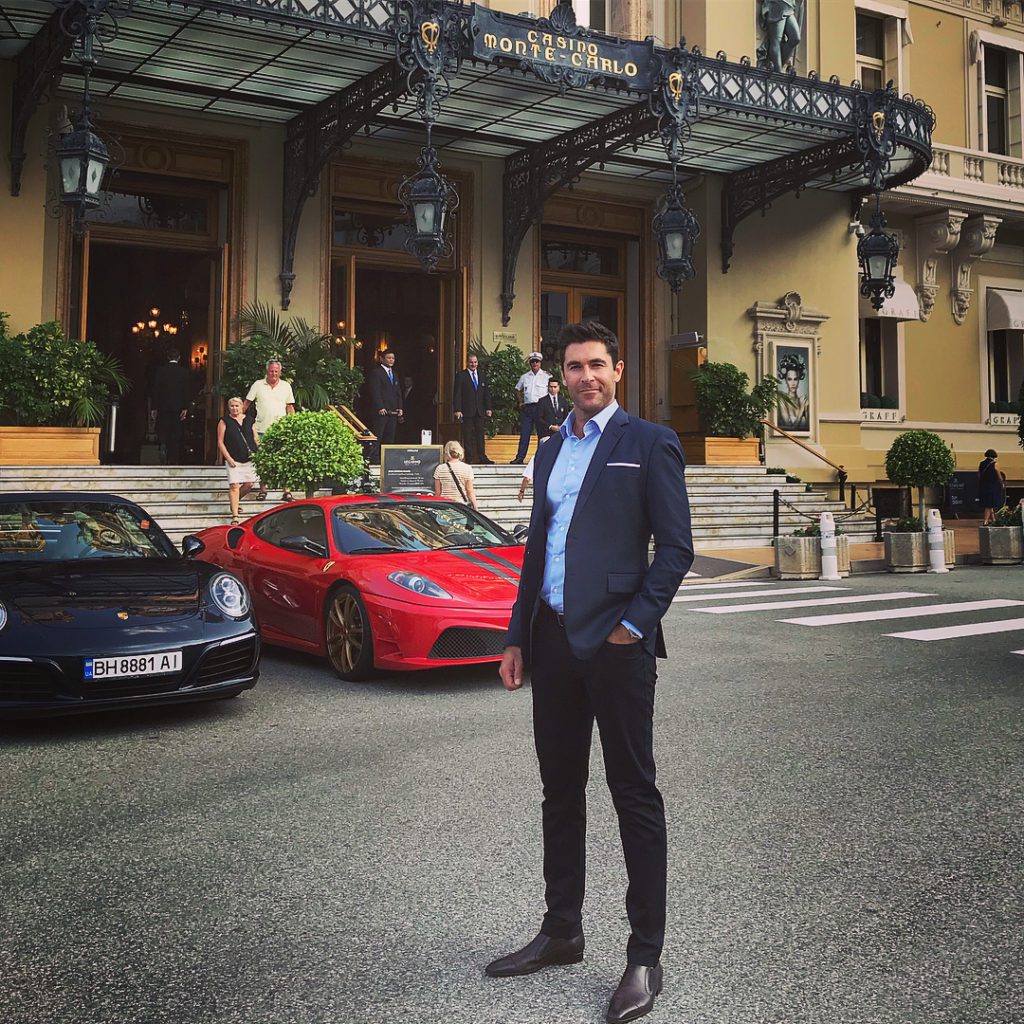 What do you feel are some of the most important qualities to have when working in television?
The toughest thing about television is keeping people's attention. It's frustrating when you care about the news and content because there are really great news people and venues for information that don't get nearly the attention simply because they're not broadcast in an interesting way.
There are some really brilliant people out there that are just horribly boring to listen to talk. The problem is that often you can't get past it.
The attention span is getting worse by the way, especially these days with the phones. Getting people to sit and pay attention to anything for more than a minute is so hard. It makes it very difficult to make informed decisions on politics and various topics. You can't pin these people down long enough to get them to learn.
Are you addicted to your phone too?
Yes, totally. I think we all are. If it's not around for a few minutes, you start feeling that need.
Where are you found hanging out most online?
Twitter, since it's a great information source. Instagram a lot too because I'm relatively young. Then news websites of course.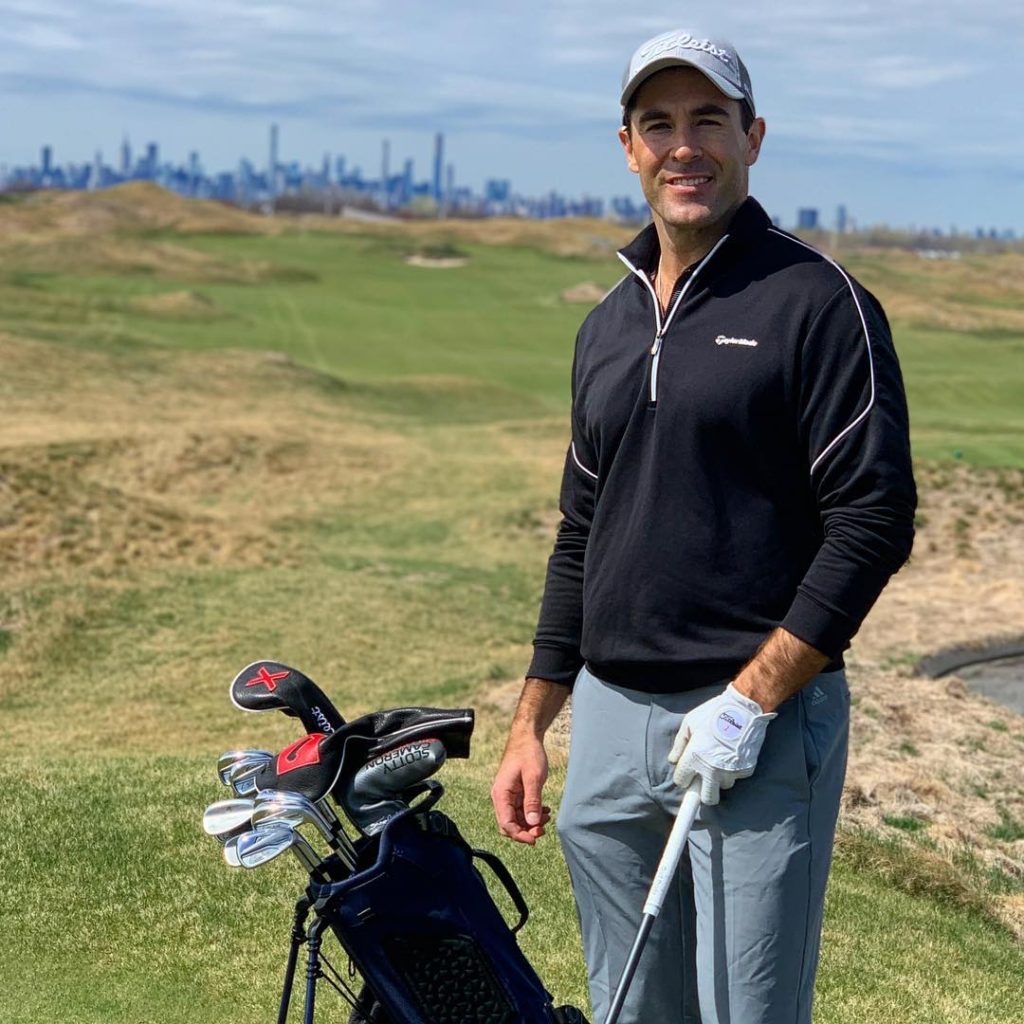 ---
What are you found doing most in NYC?
I go out east a lot to the Hamptons. During the week, I workout and take tennis lessons. All my buddies are at work so I have to fill my time. I'll go play golf too during the day.
What advice can you give young college students and college graduates who are entering the work world?
It might sound cliche because everyone says it, but you have to really figure out what you want to do. You have to find something you actually enjoy doing because life can really be a drag if you pick a path you're not that into. You have to think about how much time you're going to spend working. For most people, work is their life. A lot of people I know, they spend more time at work than they do with their kids and spouses. You have to find something you actually like because if you go down the wrong path, you'll be too far in and won't be able to break away from it. You will have already built up a salary and you won't want to start over again. Making the wrong decision can really cost you.
Catch Rob on Newsmax at 10pm beginning Monday, December 21, 2020.
MORE Q&As
Exclusive Interview with Hallmark's 'Home & Family' Animal Expert, Larissa Wohl
[Exclusive] Q&A with Yankees Shortstop, Didi Gregorius on His Art Talents
[Exclusive!] Q&A with New York Jets Quincy Enunwa at CC Sabathia's Celebrity Softball Game Courtney Rose is an Entertainment Writer at Feeling the Vibe Magazine based in New York. Pop culture and rom-com obsessed. Studied Journalism and is up to date on all the latest entertainment news. For tips or comments, email me at Courtney@feelingthevibe.com