What better way to get over an ex than to get together with your girlfriends? Brittainy Taylor, director of IT at Uncommon James did just that on this Thursday's episode of 'Very Cavallari.'
After an on again off again relationship with her ex and musician, Jon Stone – Brit needs a lot of healing. She has been trying to move on by dating gym owner, PJ Kellogg and things have been going pretty well. That is, until they got into a fight over her ex.
However, that has been resolved so now she's onto hanging out with her girls at Indie Skin Care. Her friend owns the studio which is located in Nashville, TN. They got together for a little wine and botox.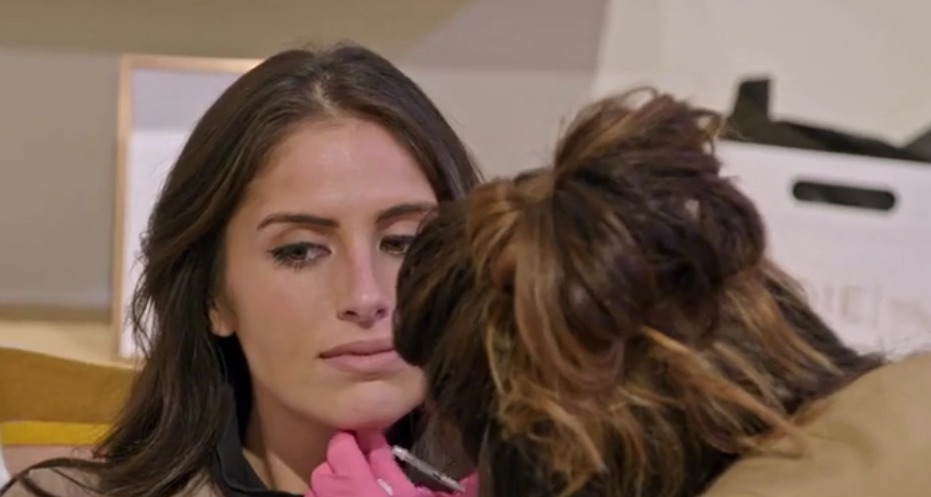 ---
Things were going well until Jon Stone was brought up. Brit showed the tattoo she got to support Jon in his music years ago. She expressed that in order to move on, she needs to stop seeing reminders of him in her daily life. That could mean getting her tattoo removed – which her friend Abbie promised she'd make her do!
Brit was under the impression that Jon had moved on with his life and started dating new girl and singer Haeley. But then her friends confirmed that their dating relationship was very casual. That just could reignite feelings to Brit and wonders if that's a sign they should get back together? – What do you think?
Tune into Very Cavallari Thursdays at 9pm EST on E!
---
MORE ON VERY CAVALLARI
5 Fun Facts About Brittainy Taylor's Friend, Abbie Fleener from 'Very Cavallari'
Kristin Cavallari Meets Her Extended Family in Italy on All-New 'Very Cavallari'
Did Justin Anderson and Scoot Get Engaged? Courtney Rose is an Entertainment Writer at Feeling the Vibe Magazine based in New York. Pop culture and rom-com obsessed. Studied Journalism and is up to date on all the latest entertainment news. For tips or comments, email me at Courtney@feelingthevibe.com