It's the end of an era for Francesca Farago and Harry Jowsey of Netflix's Too Hot to Handle. The fan-favorite couple – and one of the only ones to make it work outside of the reality show – have now called it quits. Keep reading below for more details, including what Francesca revealed in her newest YouTube video regarding their breakup!
First, a quick refresher on Harry and Francesca's whirlwind romance:
When we first reported on the Too Hot to Handle cast relationships, Harry and Francesca were really only flirting on social media. They'd been featured in each other posts, but neither party had confirmed anything in mid-April. But, on April 23, Francesca posted her first IG photo with Harry, featuring the two of them smiling and embracing.
Harry also unveiled their relationship to the public on April 23, when he posted an IGTV video of he and Francesca out and about, doing all the things couples do.
Since then, it was smooth sailing, with the two posting constantly about each other on Instagram, with cute captions like "it's always been you." It kind of makes you wonder what went wrong.
So, why did Francesca and Harry break up?
According to Francesca, it was Harry who broke up with her. The reason? He couldn't do long distance anymore. Apparently cracks in their relationship had started to show even after Francesca moved to LA to be with Harry.
She thought they were just "going through a rough patch" and that it would all end up working out, but sadly, she was wrong. Harry was the one that decided on them taking a break at first, and he did not want to announce it to the public yet, as there had been rumors circulating about their relationship already.
Francesca admitted that while their occasional arguments were not "relationship ending" for her, apparently for Harry, they had been building up to that. In a tearful confession, she told her YouTube viewers that she would've stuck by Harry through anything and everything, but that those feelings were not reciprocated.
She thought they would get back together, because while they were on their "break," Harry was texting, FaceTiming, and calling her every day. Francesca also said that some of those rumors that were running rampant on social media turned out to be true, and she felt like she had been played by Harry.
Speaking of Harry, has he said anything about their breakup?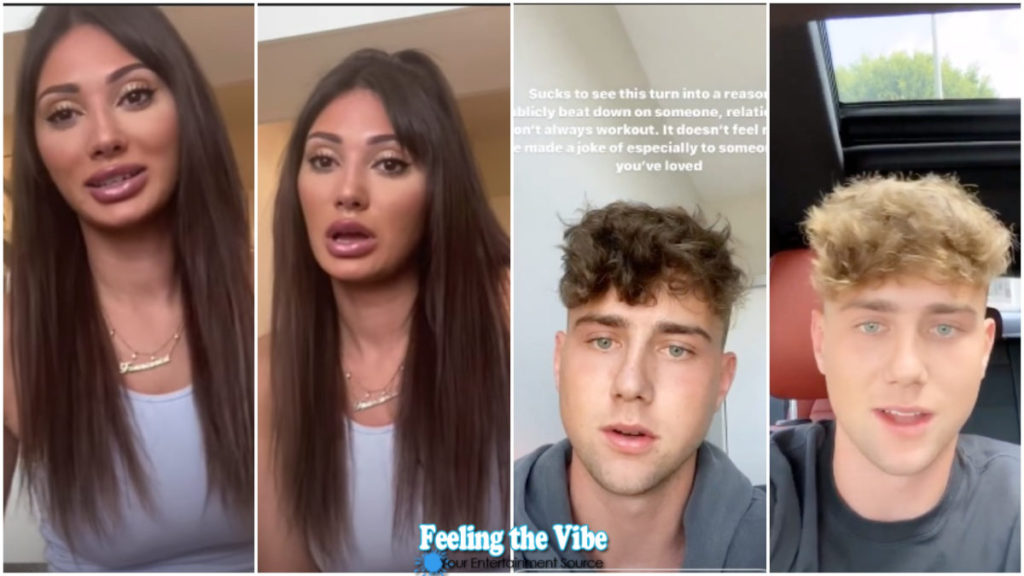 If you're wondering about Harry Jowsey's side of things, the Too Hot to Handle star has only taken to social media on Wednesday to shed some light as to what happened – or rather, what didn't happen with he and Francesca.
He told his Instagram followers on his IG Story that "there's no bad breakup [stuff] going on" and that the reason he and Francesca broke up was "harmless." He also noted that he would be explaining more at a later time, so be sure you're following him on Instagram to see what else he shares.
In the meantime, you can see Francesca's full YouTube video below, where she explains her side of the story:
---
MORE TOO HOT TO HANDLE NEWS
Everything You Need to Know About the Too Hot to Handle Reunion
5 Facts About Harry Jowsey from Too Hot to Handle
Are Francesca and Harry Still Together from Too Hot to Handle?
If you purchase an independently reviewed product or service through a link on our website, Feeling the Vibe may receive an affiliate commission.
Kari Highman is a Beauty and Fashion Blogger at Feeling the Vibe Magazine. Otterbein Alum (2017) – English & Psychology. Always learning & creating. Avid fan of mid 2000's TV & pop music. Comments or tips, email [email protected]