You may have heard that John Stamos's Beverly Hills mansion is on the market for $5.8 million. Recently the new dad to little Billy and husband to Caitlin McHugh opened his front doors, literally for a tour of the place he calls "the adult version of me."
An interesting tidbit, John says he had a friend of his from his Full House days, help decorate his home. She was an assistant to the director on the show who has become a famous designer. Her work put John in tears because "it felt like me. It felt like home. It felt safe."
The home sits up in the hills with an incredible view. "Many mornings, especially now with Billy, we will just lay in bed here (points to bed), and we'll look out there and think about how grateful we are and how lucky we are."
There's even a bit of Tom Hanks in the mix. Yes, we said it, Tom Hanks. John spoke to him a few years ago and said, "You know what would be so cool? If we had a typewriter in here." Shortly after, an old school typewriter was sent to John with a letter in it. The letterhead displays "Hanx" which must be Tom's company name.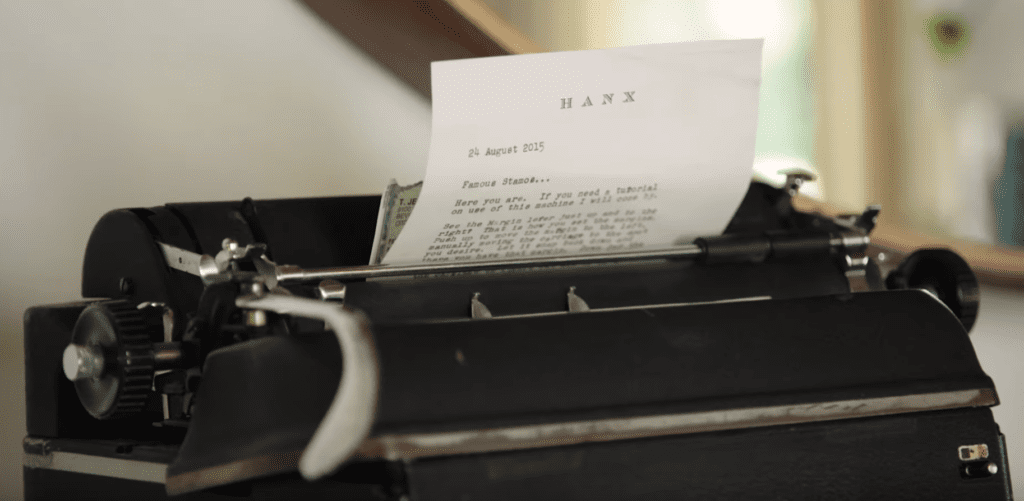 The letter, written on August 24, 2015 starts off, "Famous Stamos..Here you are. If you need a tutorial on use of this machine I will come by." The letter goes on with how to use the typewriter.
Looks like John is also a fan of Monopoly. If you look closely under his living room table, you will see a game of Monopoly, a book on Walt Disney Imagineering which (both John and Caitlin are HUGE Disney fans), a book on Ronald Reagan, and on The Big Book of Broadway.
Watch the entire John Stamos house tour from Architectural Digest below.
MORE ON JOHN STAMOS
John Stamos, "I Was Always Meant to be a Father" with Wife Caitlin and Baby Billy
Bob Saget Shares Small Wedding Snafu He Had with John Mayer and John Stamos
John Stamos Pays Tribute to Beach Boy, Carl Wilson Calling Him 'Most Gentle Man'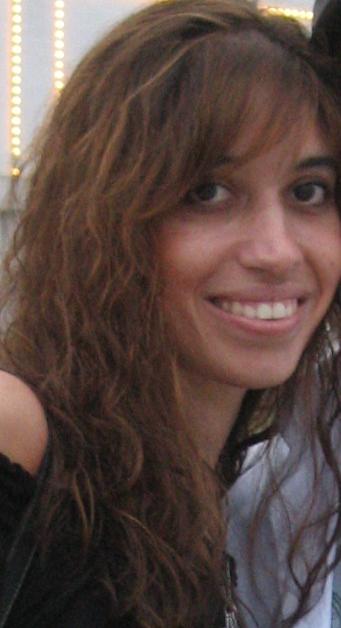 Kristen is co-editor-in-chief of Feeling the Vibe Magazine.  Music lover, pianist, and marketing professional.  Contact me for any tips or comments at Kristeneditor@feelingthevibe.com .