The Bachelor's fantasy suites week was filled with drama and emotions as Zach went on dates with his final three contestants – Ariel, Gabi, and Kaity.
The first date was with Brooklyn native Ariel, and the couple had a magical time together in Thailand. They went to a cool nighttime street fair where they ate cooked bugs (yes bugs!), and later had a romantic dinner. Ariel dazzled Zach when she showed up in a bold red gown. During their conversation, Zach explained the decision he came to about how he wanted to handle the overnight dates. He confessed that he didn't want to complicate things by becoming intimate. The two just spent the night sleeping in the same bed as Ariel.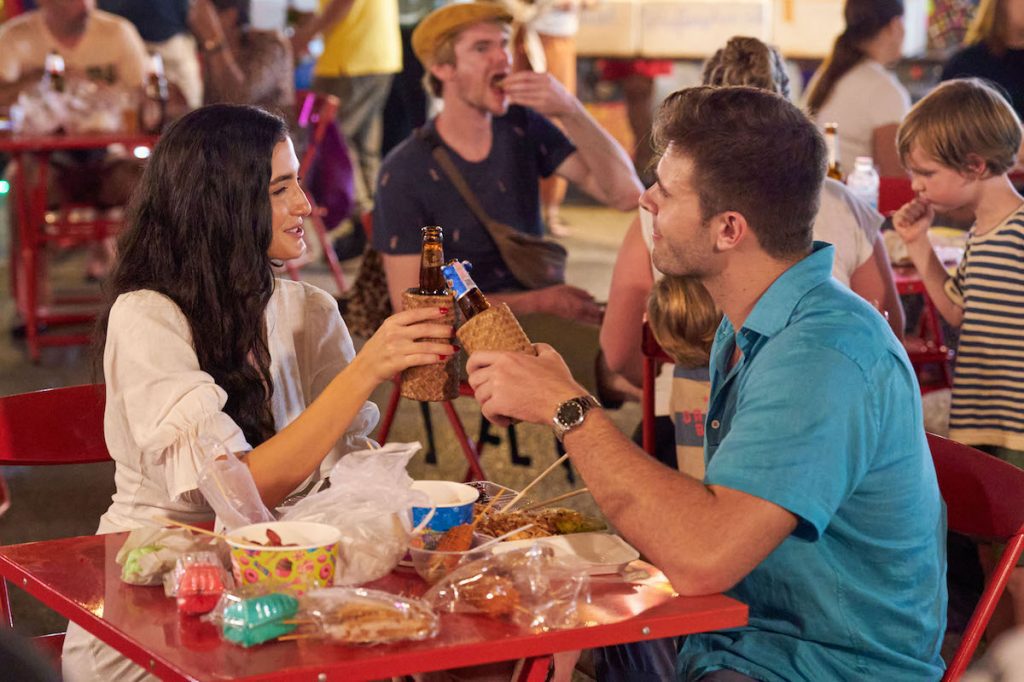 Next up was the Vermont native Gabi. The two started off taking a boat to a private island. Gabi became emotional about the process and expressed her feelings for Zach. He again explained that he did not want to be intimate, but the next morning, they woke up in bed together. Zach later confessed to Jesse Palmer that he and Gabi were in fact intimate, breaking his own rule. It was a big step in their relationship. The two decided that it was an important part of their connection and needed to explore it. He later told Gabi that he was falling in love with her.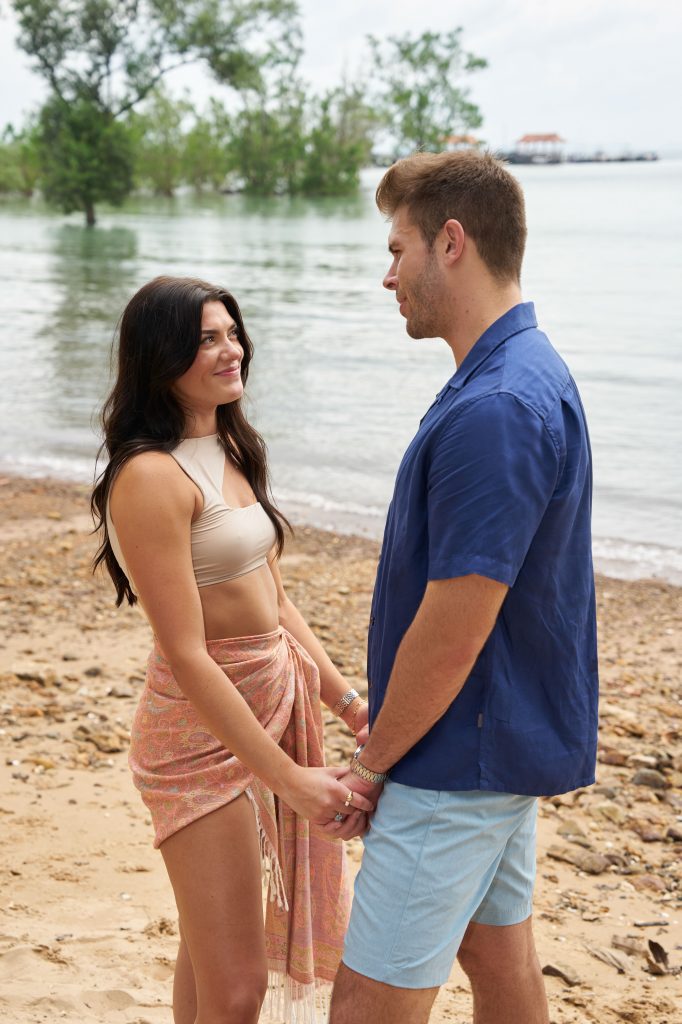 The third and final date was with nurse Kaity. The two went canoeing on a boat together through the waters of Thailand. Zach had something heavy weighing on his mind. He shared that he had been intimate with the other contestants and that he had changed his mind about not having sex. Kaity was upset and tried to hold back tears, saying that she could have gone without hearing about it.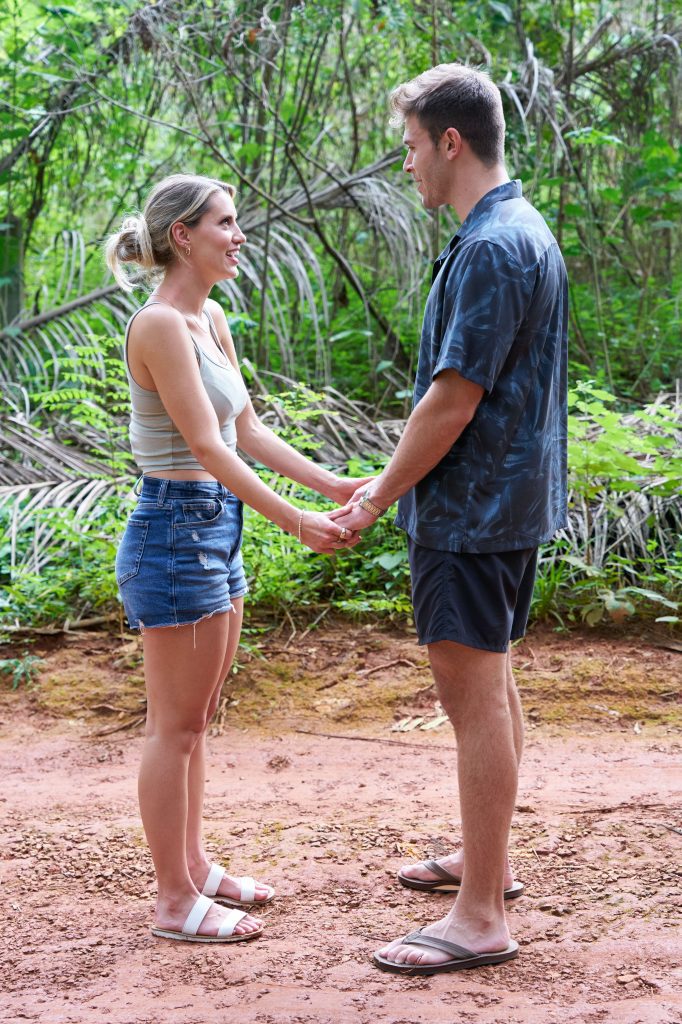 Kaity and Zach shared a passionate kiss before Zach told her what has been on his mind.  "To be fully transparent, I went into this week setting a parameter that I wanted to not have sex and physical intimacy be involved," he said.
"A lot has changed and evolved. I would never lie to you," he went on. "I have been intimate this week and it made sense to further our relationship," he said.
"I had this really rough time yesterday and wanted to talk to you about where I'm at now," Zach said.
"Obviously, my heart is racing – like I knew," as her voice cracks. "I knew going into this that that is something that could potentially happen and it sucks to think about," Kaity said.
Kaity is holding back tears as she tries to get the words out. "Telling me, and confirming it, I get that you wanted to tell me because you respect me but I could have went without hearing that," she said.
"Well, I'm crushed" Kaity confessed to the cameras. Kaity walks away, still very emotional with a producer from "The Bachelor." Zach is left unsure of what will happen to them down the road.
Zach feels very relieved when he sees Kaity walking towards him in a beautiful pink dress.  Kaity and Zach hug and walk hand in hand at night for a special dinner.  
"Honestly when I first got back to the hotel room, I am not sure if I am going to show up tonight," she confessed to Zach. "I know there is a proposal next week and that's why it's so important to me that there are no secrets," Zach reassured her. He joked, "Catholic guilt had me."
"You make me feel a real special way, I can't even put it into words," Zach said before kissing the Austin, Texas based nurse.
They went on to enjoy their overnight date after Kaity read the special note left for she and Zach. They entered their romantic suite as the two laid down and shared a very intimate kiss as he held her face.
---
Who Was Eliminated During Fantasy Suites Week?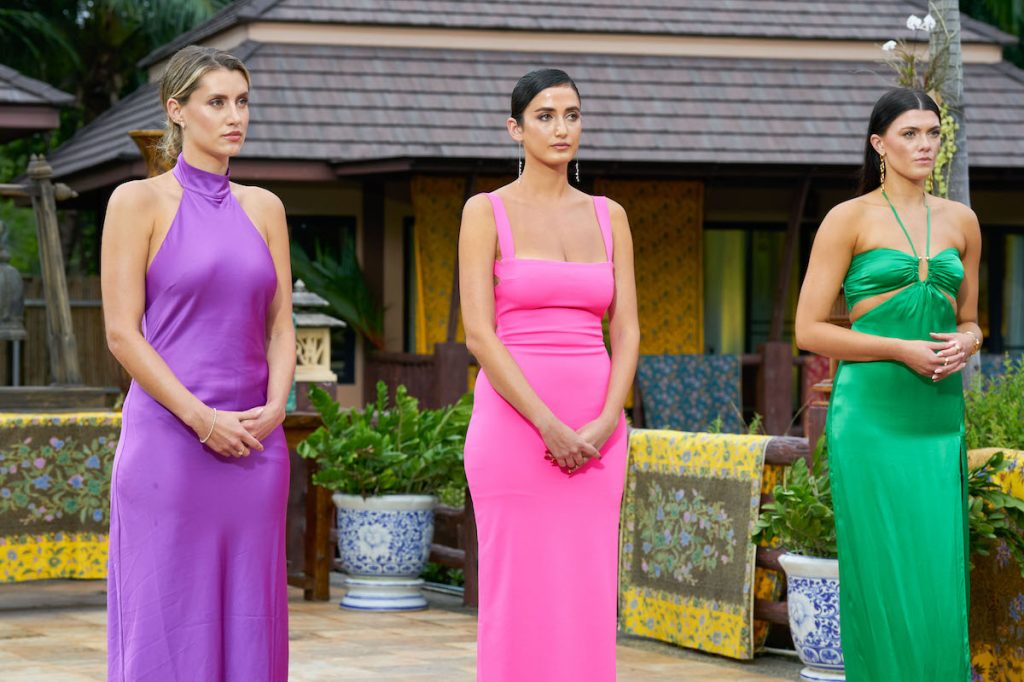 This was the hardest elimination yet. Zach had to choose between his final three amazing women; Kaity, Gabi and Ariel. Zach first handed a rose to Kaity. Now it was between Ariel and Gabi.
Ultimately, Zach eliminated Brooklyn native, Ariel in a very intense rose ceremony.
Overall, the fantasy suites week was filled with ups and downs as Zach navigated his relationships with the final three contestants. It remains to be seen who he will ultimately choose as his partner.
---
Related
Zach Shallcross Reveals What He Finds Special in the Remaining Women on 'The Bachelor'
Zach Shallcross Approaches Fantasy Suites Week with Caution and Sensitivity on 'The Bachelor'
Is Kaity Biggar Engaged to Zach Shallcross? Fans Speculate Ahead of Fantasy Suites on The Bachelor
If you purchase an independently reviewed product or service through a link on our website, Feeling the Vibe may receive an affiliate commission.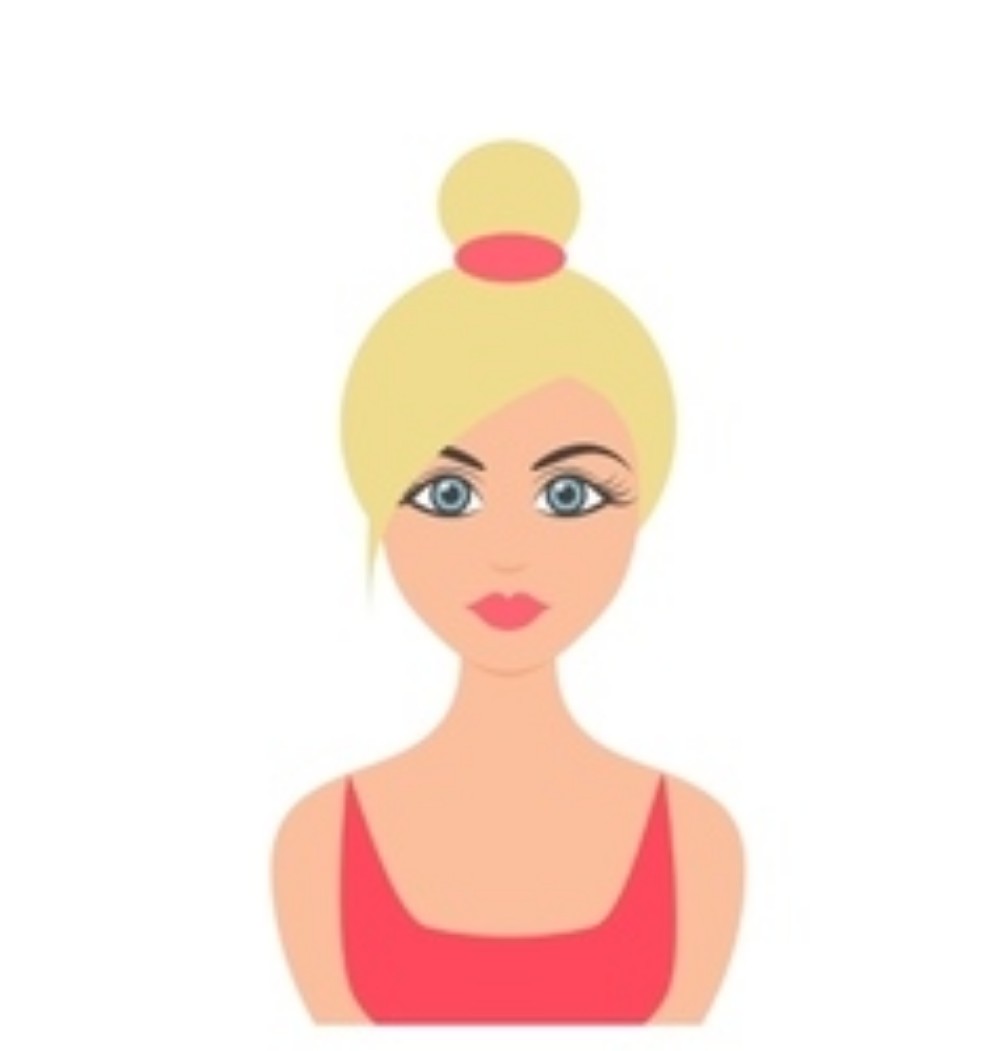 Lover of all things pop culture. 'Catfish' is my guilty pleasure. Hopeless Romantic. For tips or comments, email [email protected]